U.S. Sen. Bill Cassidy said Tuesday it will be "very hard for people to live in southeast Louisiana" if flood insurance rates are not kept affordable, as he pledged a further push to blunt the impact of skyrocketing premiums.
Cassidy made the comments during a roundtable discussion in New Orleans on the new flood insurance rates, with Louisiana projected to see increases of 134% on average for single-family homes, phased in at 18% per year for existing policies. Especially flood-prone communities will see rates climb far higher, while new policies are priced at the full rate immediately.
The highest projected increase in the nation is in the Pointe a la Hache area's 70082 ZIP code in Plaquemines Parish, which will see average hikes of 1,098%.
The roundtable was organized by the local economic development organization GNO Inc., which leads the national Coalition for Sustainable Flood Insurance. Cassidy said he is pushing bipartisan legislation that includes a range of changes for the National Flood Insurance Program, such as lowering the cap on annual increases and allowing for assistance for families who cannot afford the hikes.
Other members of the state's congressional delegation have been pushing for similar changes. Louisiana, with the most NFIP policies per capita in the nation, will be especially hard-hit by the increases.
"It's our culture, it's our home," said Cassidy. "But I would argue that it's important for the nation as well. If you look at the industrial corridor, producing the fuels, the plastics, everything else that we produce that helps run a modern economy, having people able to afford to live in this area is important for the rest of the nation."
Participants in the roundtable spoke of the difficulties they were encountering in the new rates for both flood and homeowners insurance. Marguerite Oestreicher, executive director of the New Orleans Area Habitat for Humanity nonprofit, said she was seeing clients in some cases fall into foreclosure.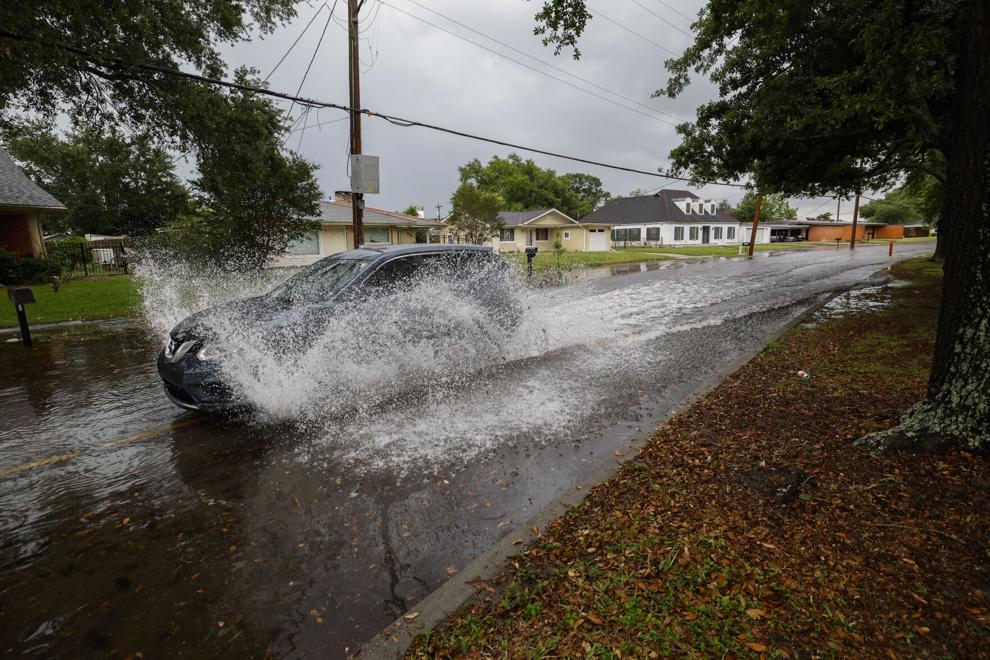 "They're deciding 'Do I buy medicine and eat? Or do I pay insurance?'" she said of the combined impact.
The new flood insurance system, called Risk Rating 2.0, seeks to price the risk of each individual property instead of relying on FEMA's flawed flood maps, as occurred in the past. The aim is to end the practice of premiums for pricey beachfront houses essentially being subsidized by older, less expensive homes.
But because nearly everyone lives near water in south Louisiana and those families are often working class, there have been deep concerns of unintended consequences, including of residents being priced out of the market.
FEMA, which oversees the NFIP, is also seeking to put the program on a more sustainable path. It is currently in debt to the tune of $20.5 billion, and FEMA says setting rates on a more actuarially sound basis will allow it to begin to put the program's finances in order.
But transparency has been lacking in the new rates, which are set by an algorithm that incorporates a range of factors, including distance from water, ground elevation, construction type and cost to rebuild, among others. Some of the data is proprietary, and it is difficult for homeowners and homebuilders to know how much rates will increase or decrease based on how high they build or other factors.
Local leaders, including St. Charles Parish President Matthew Jewell, who was at the roundtable, say they don't believe the algorithm is properly accounting for levees and other flood protection measures. His parish has sued FEMA in a bid to force it to hand over more details of how rates are being set.
Ross Miller of Miller Home Mortgage said he ran three premiums in three different parishes to compare how much they would decrease if the homes were elevated to 2 feet above base flood elevation. The decreases ranged from zero to around 12%, which he said would not justify the cost of elevation.
He also said an elevation of 18 feet above base flood elevation priced in St. Charles Parish garnered only a $50 per year decrease.
Dwayne Bourgeois, executive director of the North Lafourche Levee District, said "we're just getting to the point where we almost know what we don't know about Risk Rating 2.0."