In its first iteration, the Lakeview restaurant the Backyard was known as a neighborhood spot with comfort food and good drinks, and, significantly, a play set outside for kids to romp.
Today, the Backyard is a family-friendly neighborhood spot with much the same comfort food and good drinks, though now is also a playground for bourbon lovers. The play set is gone, while a newly built bar is now the centerpiece of the operation, pouring a bourbon you can't get anywhere else.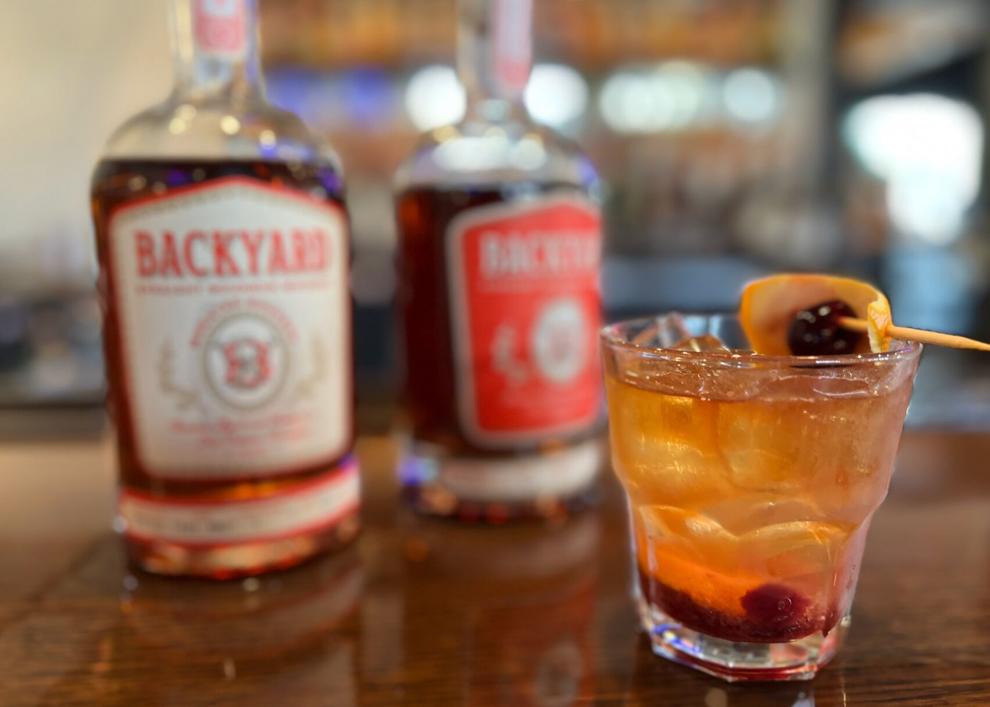 The restaurant is now licensed as a micro distillery, which is feeding much of its new identity as Lakeview's whiskey hub.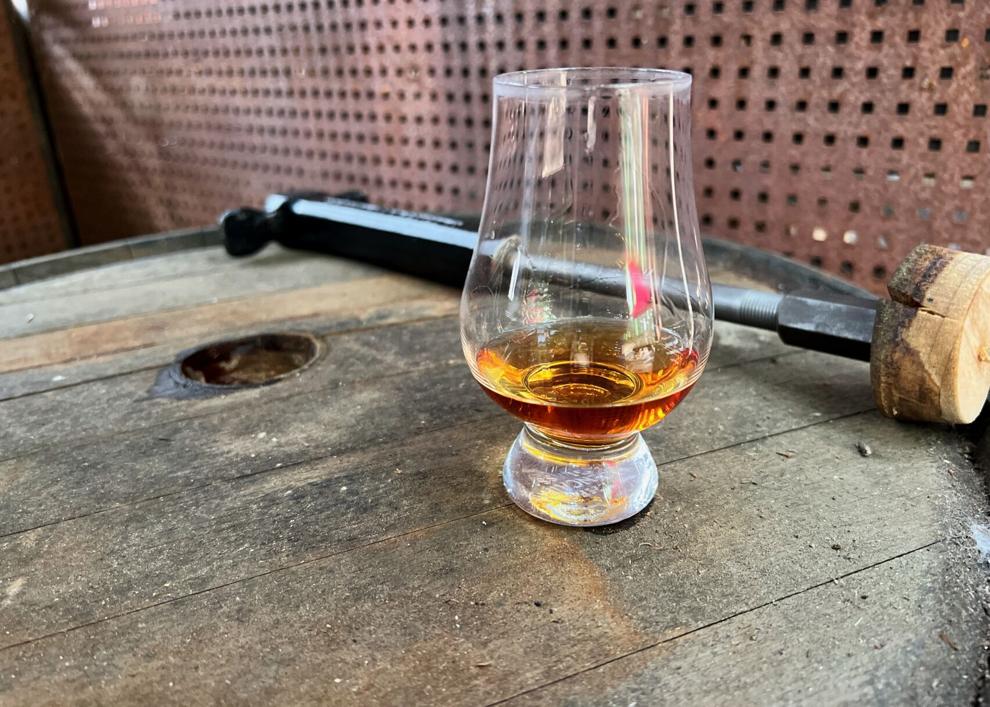 It bottles its own Backyard bourbon brand, which lines the bar where people sample tasting drams, order glasses on the rocks, have them mixed into cocktails or buy bottles for home.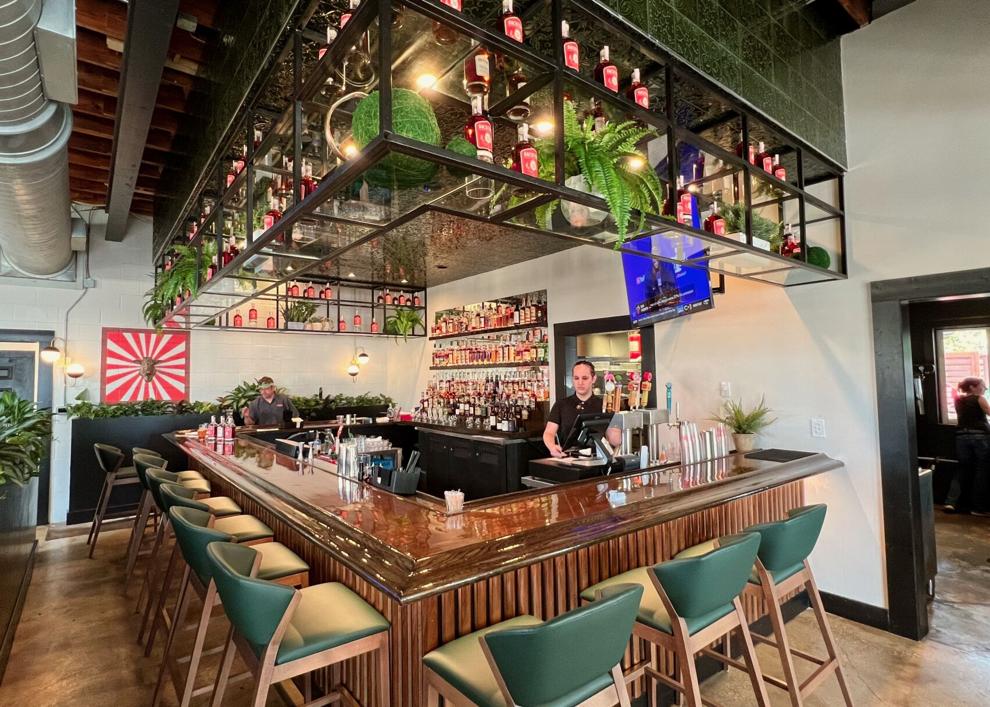 "We're never going to be a craft cocktail bar, but I've always thought about us as a place to get a proper drink," said proprietor Jason Tournillon. "With our own bourbon, we're bringing something different to people, accentuating that experience of coming here."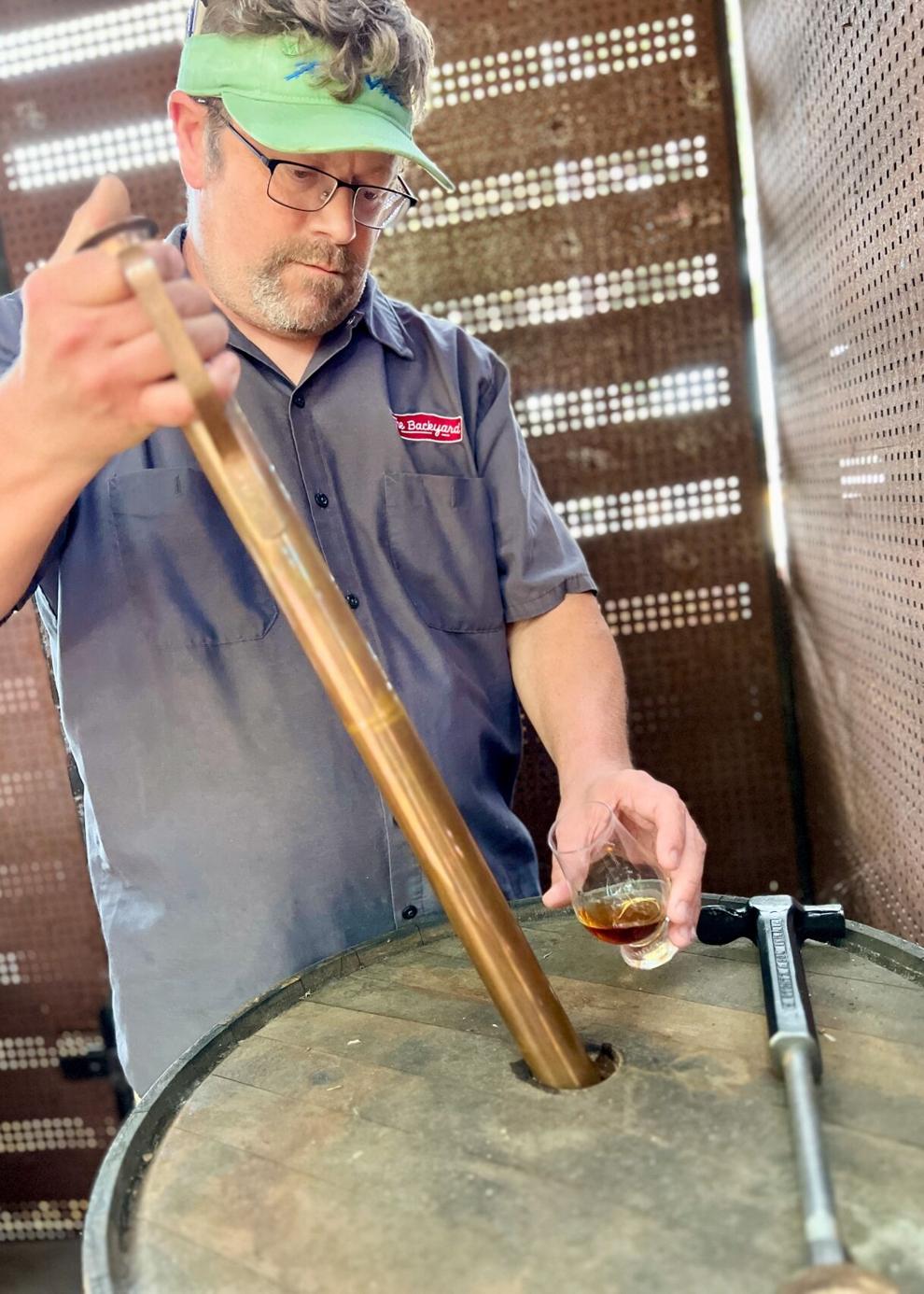 The Backyard does not function as an actual distillery, but uses a combination of state and federal distillery licenses to buy bourbon direct from producers. Then Tournillon ages this, blends it and adjusts its proof to guide the Backyard's own house flavor profile, before bottling it here. The result gives a buttery toffee tone with more wood char on the older bottling, and a smoother finish on the lower proof version.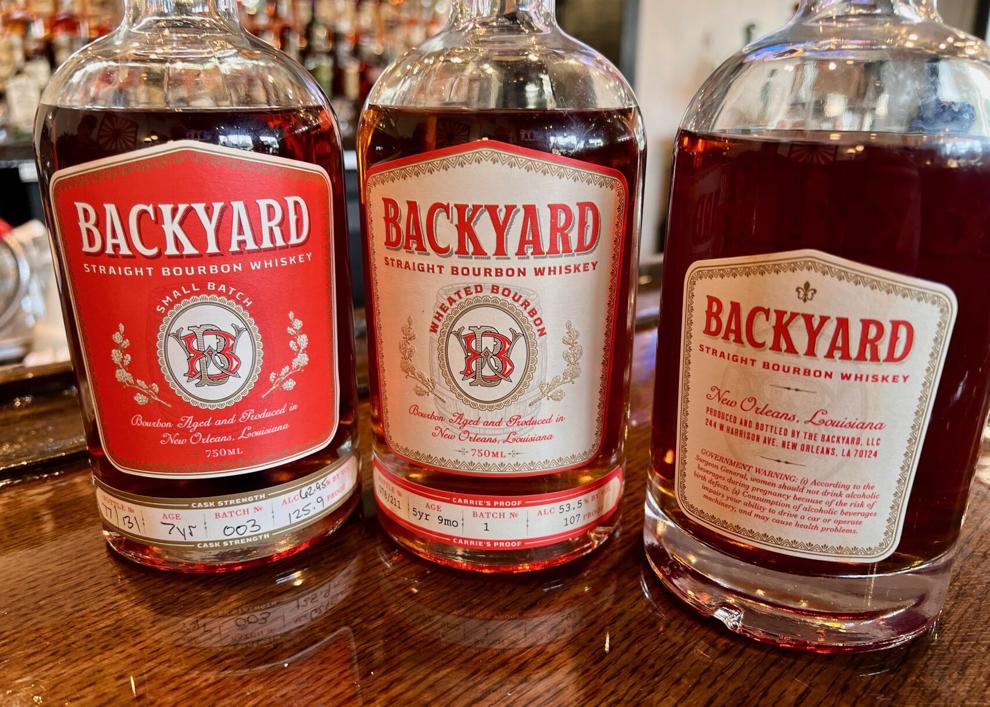 Right now, Tournillon has three bottlings: a seven-year bourbon, a nine-year bourbon and a younger, reduced proof wheated bourbon with a little gentler sip (that one is named "Carrie's Proof," after the proprietor's wife and her preferred bourbon strength, a good husband move if ever there was one).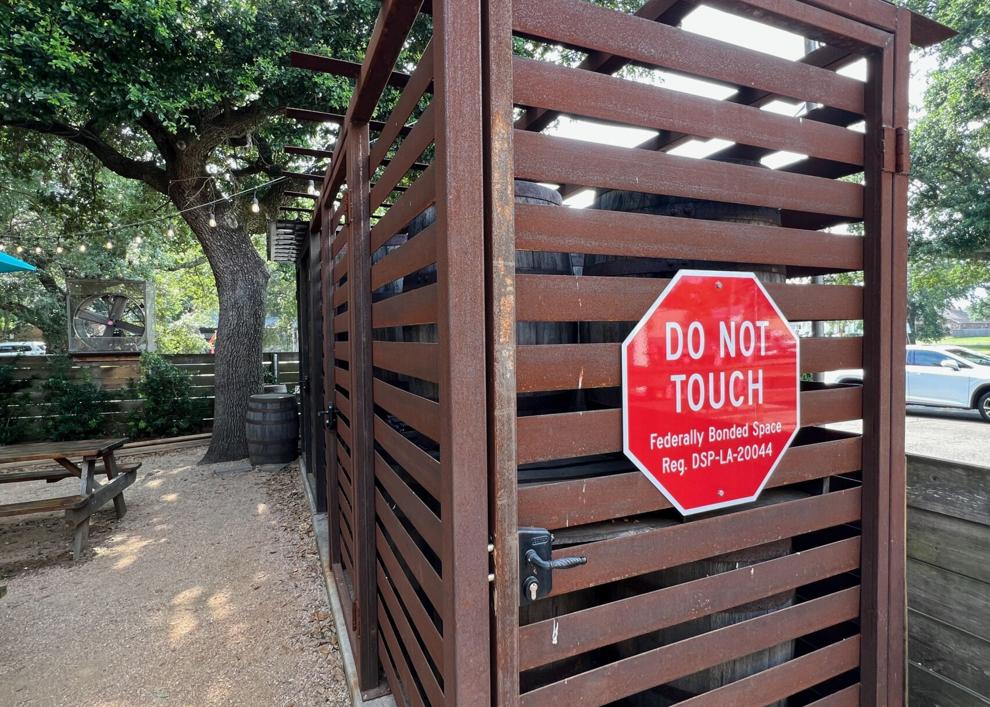 The namesake backyard is still a fenced area with a walk-up window to order food and drink, lined with umbrella-topped picnic tables. But now there's no more play set, while off to the side barrels of bourbon sit in a newly built enclosure under lock and key.
A house bourbon, a whiskey den
This house bourbon is the most prominent part of a rethink Tournillon has put in place here.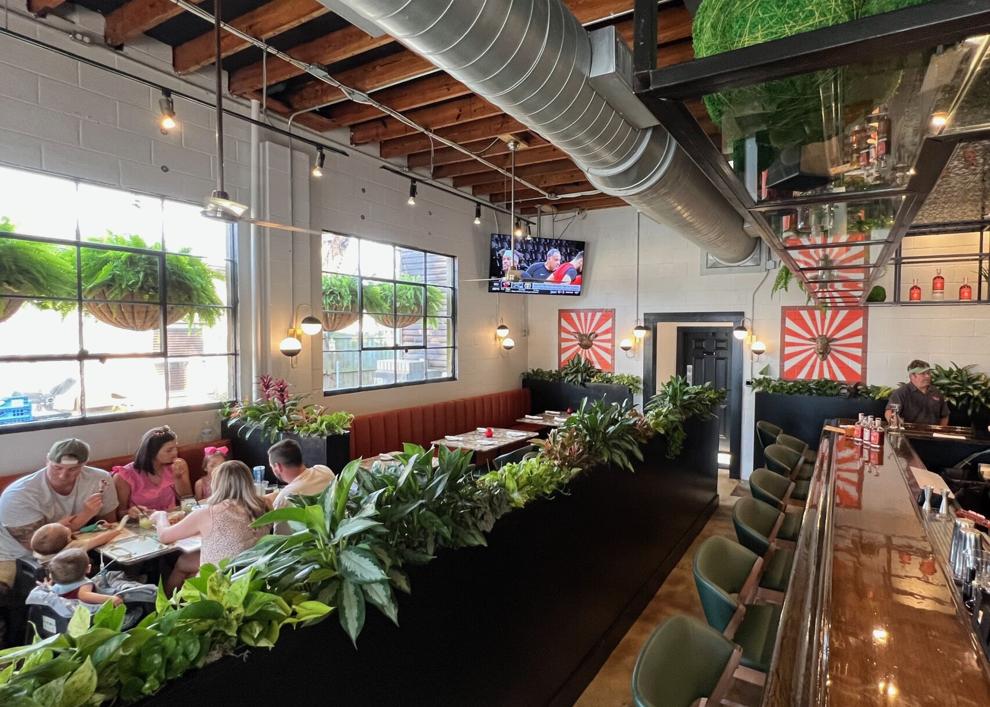 While it had a playground in back, the Backyard was known almost more as a restaurant for people with kids than the versatile family-friendly restaurant Tournillon had originally envisioned. An oasis for parents to turn the kids loose over an outdoor dinner, it also took over the operation. It was clear to Tournillon through the pandemic and the ensuing tumult of price increases and operational difficulties for the hospitality industry that things had to change.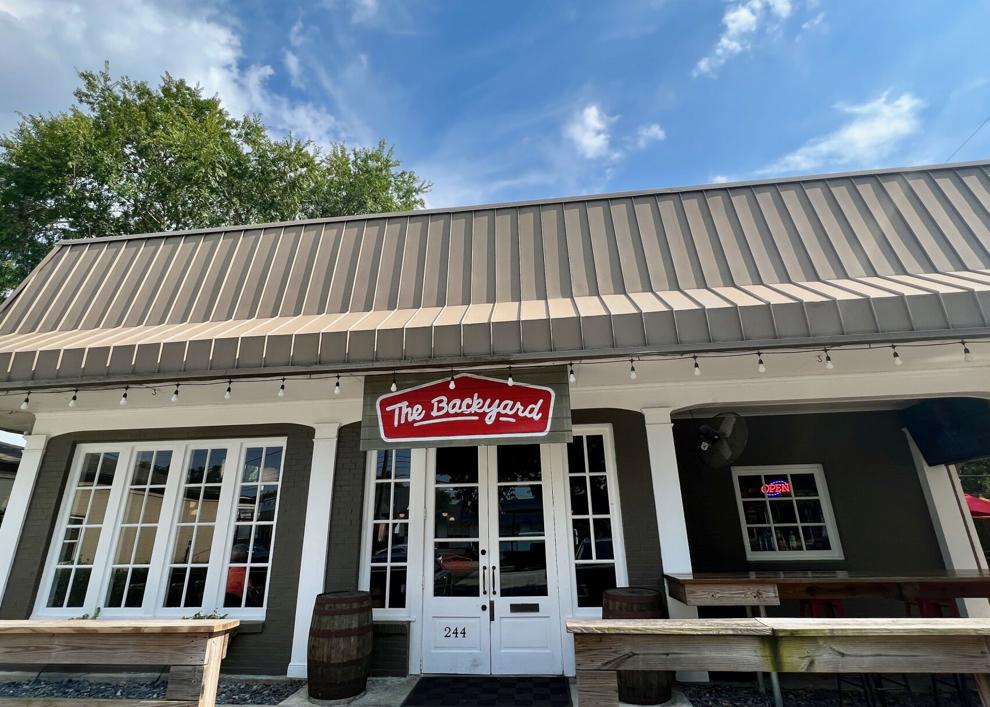 He'd been exploring the micro distillery idea for years when the pandemic compelled him to do go for it.
"That lit a fire under me to get a new revenue steam going," he said. "Then, once we get our feet underneath us, we needed a proper venue for it."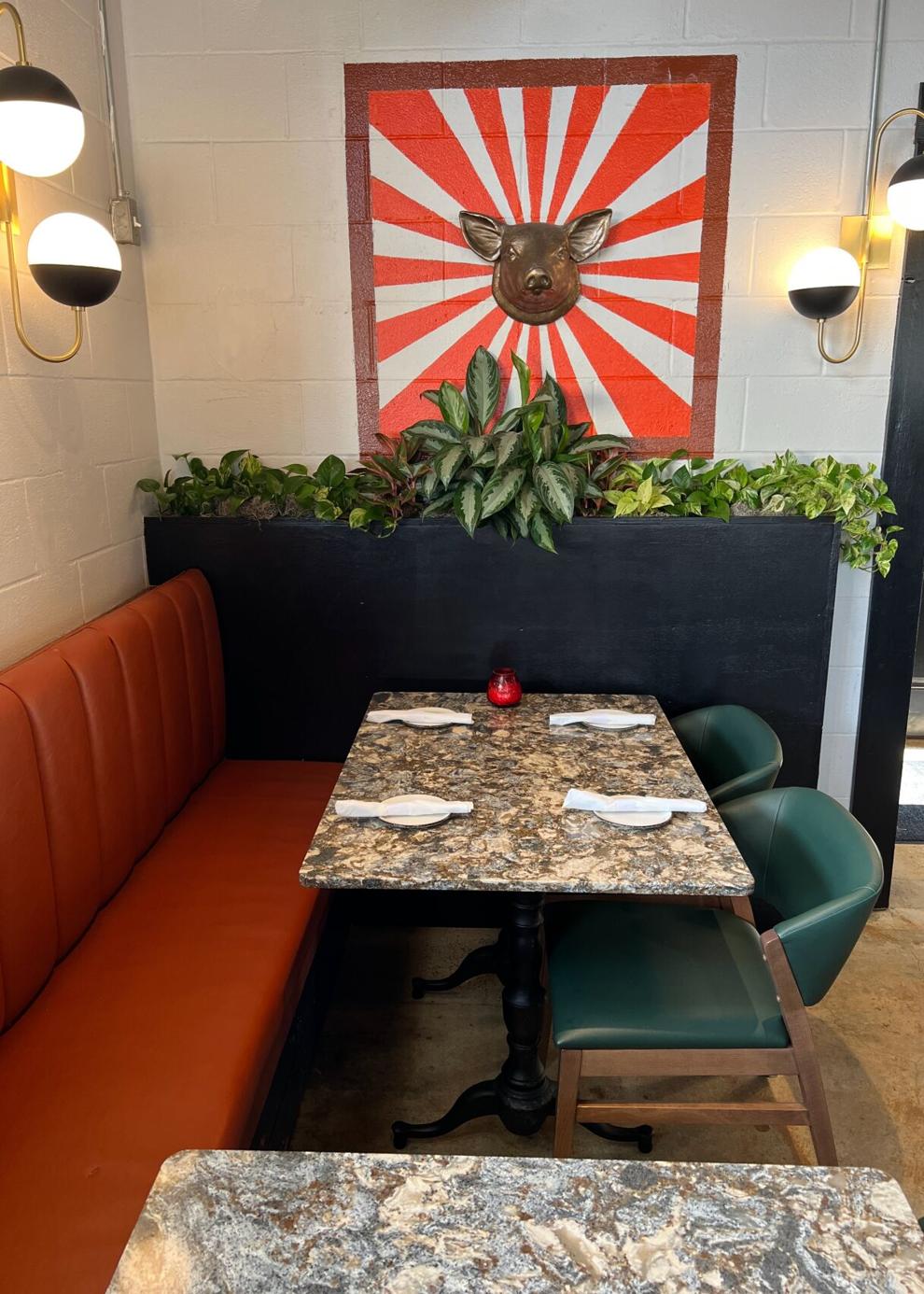 The redesign of the restaurant took place over the winter, replacing an open kitchen with the new bar and making the interior a little nicer, while still sitting in the family-friendly niche.
The Backyard can sell this bourbon only on premises. Per its licensing, the restaurant can't distribute. The Backyard works through distributors for every other type of alcohol in the house that isn't bottled there.
The new bar is well supplied with bourbon and other whiskey from prominent labels, like Pinhook, Old Charter, Michter's, Weller and Willett, to name just a few from the long list.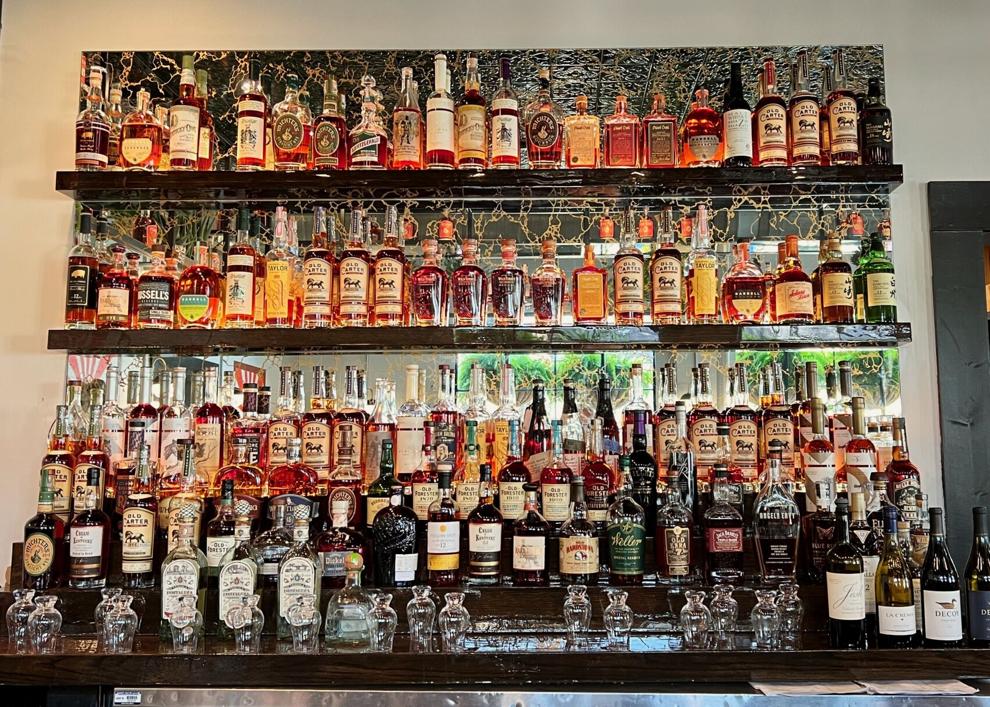 Still, frozen drinks remain a big deal, especially the "cold fashioned" and the watermelon mint froze.
The meaty menu of sandwiches and snacks is largely the same as before, though now the presentation is significantly nicer than the plastic trays of before.
Beef and bourbon
The Backyard sources its ground beef from Louisiana ranchers through the co-op Coastal Plains Meat Co.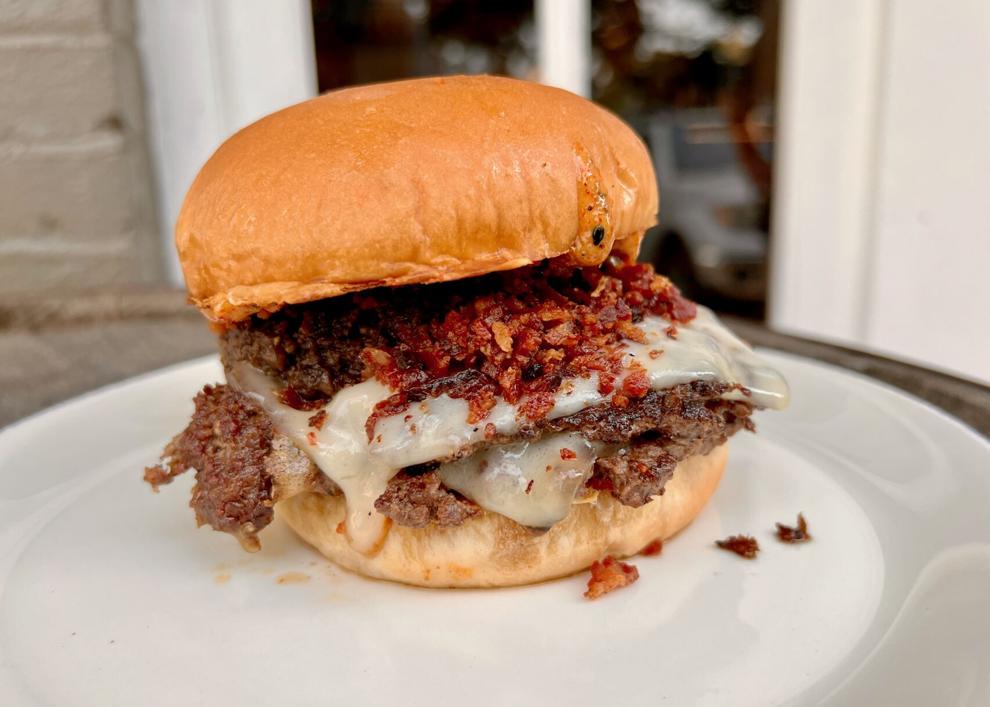 That goes into the "boom burger," which is an umami explosion. It's a double stacked smash burger with crumbled bacon and Swiss, a mayo with spicy bite and the key addition of portobello mushrooms cooked down with truffle oil, like a duxelles.
Vaucresson Sausage Co., of Seventh Ward fame and Jazz Fest renown, supplies the Creole hot sausage for another sandwich, with the distinctive snap and spice of this heritage sausage maker.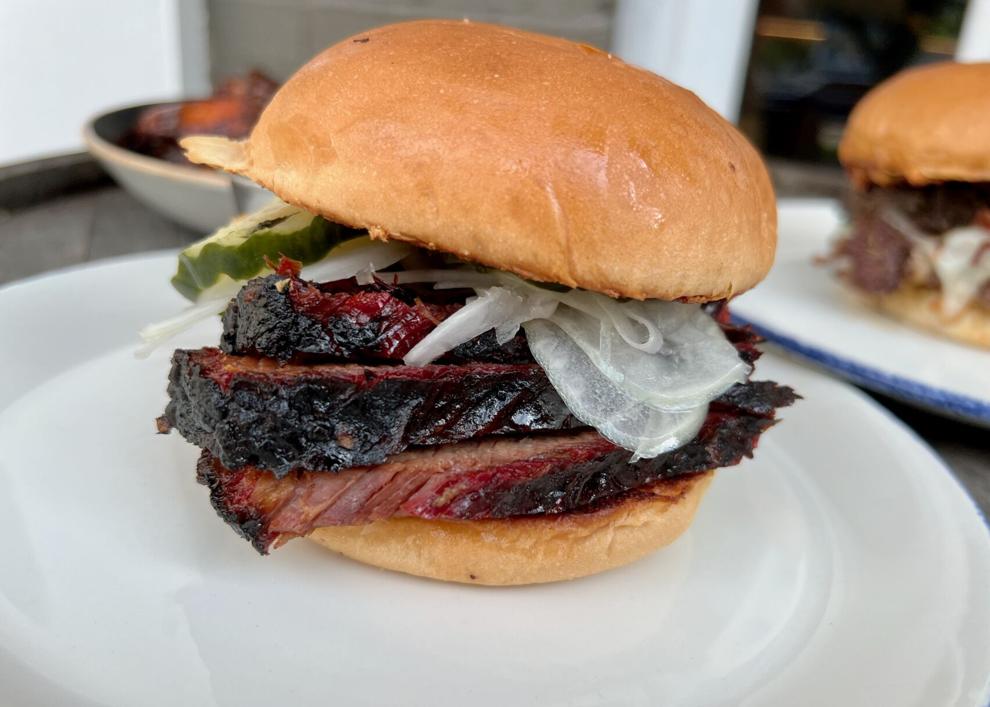 The brisket sandwich has dense and crusty slices of beef with a tangy-sweet barbecue sauce.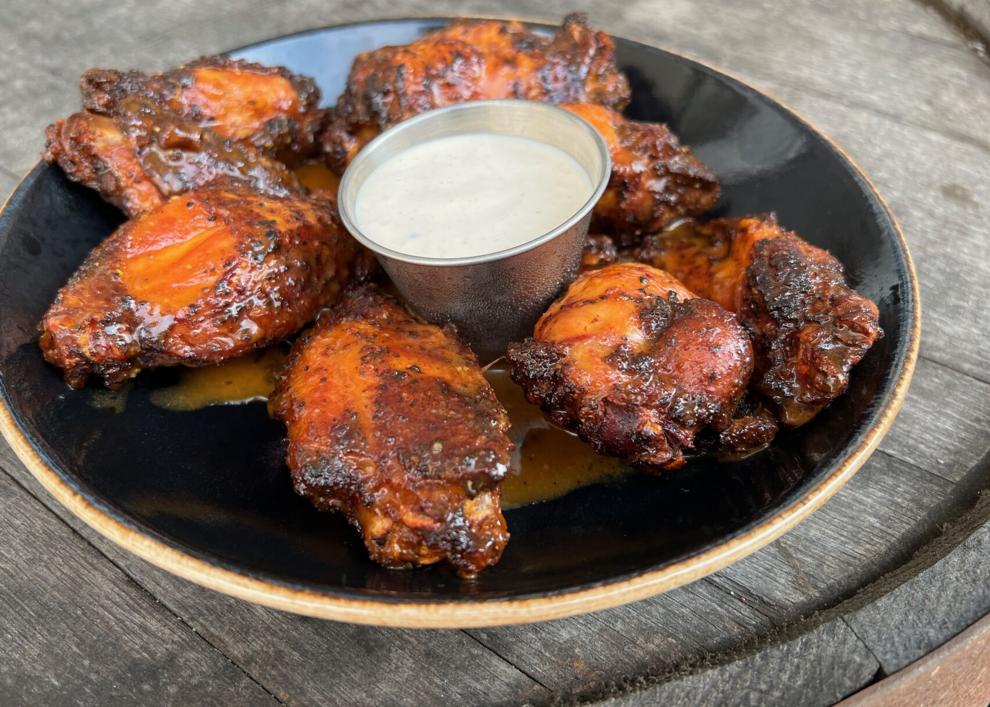 Order the smoked wings and you get a pound of them, with a good blue cheese sauce for dunking.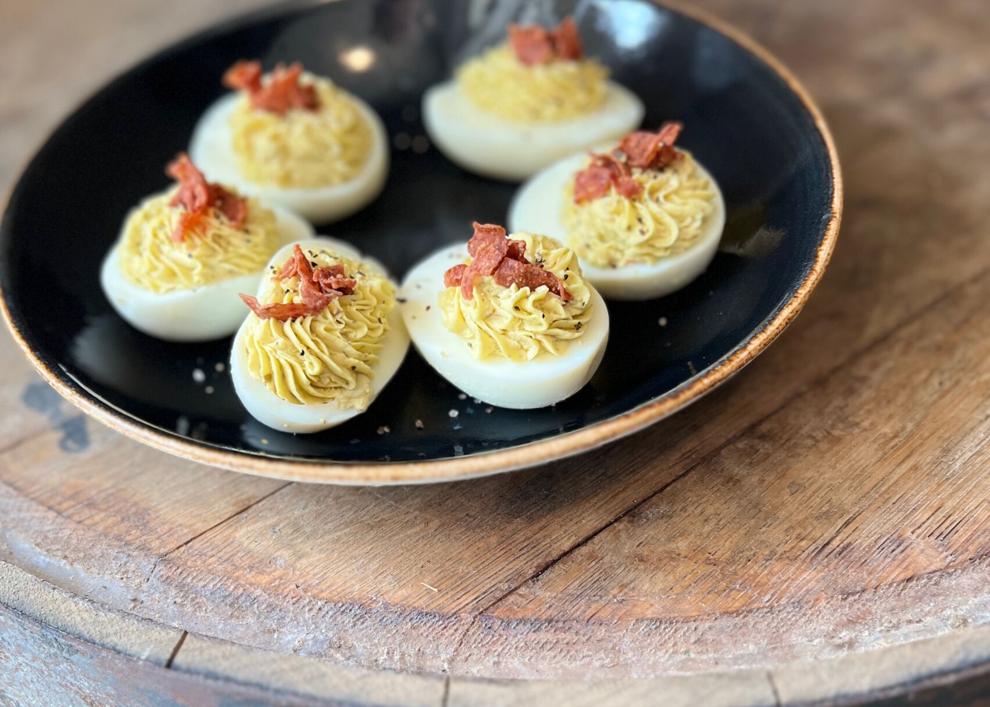 While Tournillon isn't distilling whiskey here, he's making decisions on sourcing and downstream choices on aging and blending that determine the final taste.
The approach yields what is known in the industry as a "sourced bourbon," and it's an established practice by much larger brands, like High West, Jefferson's and Angel's Envy.
At the Backyard, it's a way for a small neighborhood restaurant to chart a new path through uncertain times in the business.
244 W. Harrison Ave., (504) 309-8767
Sun.-Thu. 11 a.m.-9 p.m., Fri., Sat. 11 a.m.-10:30 p.m.
Happy hour: Mon.-Fri., 3-6 p.m., half-price wine, signature cocktails and appetizers, $2 off drafts
Lifting the lid on a trailer-mounted grill by the vineyard tasting room revealed a harvest of Louisiana ducks, heads and beaks included, slowl…
Our eyes were on Toby Rodriguez as he walked in long strides through the grass between the cars and the cooking station he'd set up on his por…
Word that a new neighborhood breakfast joint is opening will usually get that neighborhood buzzing like a strong cup of coffee. The news that …