After about two months of a return to mandatory masks, Ochsner Health has removed a requirement for masks for staff and patients from its visitor policy, with some exceptions. 
Citing declining case numbers and the widespread availability of vaccines and booster shots, the health system said masks would be optional for patients, visitors and employees as of Monday. 
Employees with vaccine exemptions are still required to wear medical grade masks. 
Masks are also still required in transplant units, hematology and oncology units, infusion areas, NICUs, PICUs and for those who work with select patients in ICUs.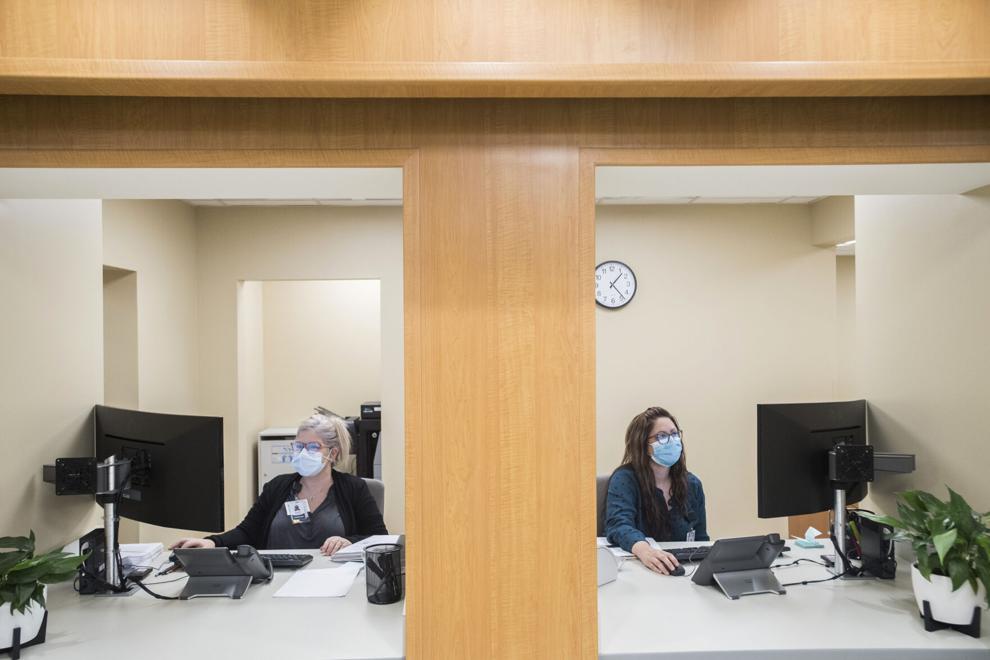 New signs will indicate masks are optional, but advise that patients should not hesitate to ask their care team to wear a mask, according to information sent to employees. In a message to staff, Ochsner executives asked employees to consider wearing a mask throughout a patient's visit if the patient themselves is masked. 
Ochsner is Louisiana's largest hospital system, with 48 owned or managed hospitals and over 300 clinics. It has about 36,000 employees and treated over one million patients in 2021. 
COVID-19 hospitalizations and cases have slowly dropped in the last month. 
Over the last week, there were 1,457 cases reported, a significant drop from last week's report of 2,185 cases and the 5,399 weekly cases reported one month ago.
Twenty people died of COVID in the last week, a decrease of about 17% from last week and 44% from one month ago. 
Hospitalizations increased Sunday by seven from the previous day, for a total of 258 patients hospitalized with COVID-19 statewide. That's a decrease from two weeks ago, when there were 333 hospitalized, and a 34% drop from one month ago, when there were 388 people with COVID in hospitals. 
Thirteen people on ventilators are positive for COVID-19. 
Over the course of the pandemic in Louisiana, a total of 15,203 confirmed deaths and 2,820 probable deaths have been reported from COVID-19. Louisiana has the 9th highest rate of deaths per capita from COVID-19 among states in the U.S.