Options for live music in New Orleans the first week of June include a band of '80s hitmakers, a Brother Martin High School band benefit and a country singer-songwriter.
DURAN DURAN
Wednesday, Smoothie King Center
Forty-two years after the release of Duran Duran's self-titled debut album, singer Simon LeBon, bassist John Taylor, keyboardist Nick Rhodes and drummer Roger Taylor are still "Hungry Like the Wolf." The last time Duran Duran was in New Orleans was to headline two shows at the then-newly opened, 2,400-capacity Fillmore in February 2019; those were two of only five American dates the band booked around a festival gig in the Cayman Islands. When Duran Duran returns to New Orleans on Wednesday, it will be to headline the 14,000-capacity Smoothie King Center as part of the extensive "Future Past Tour." The bill also includes Bastille and Nile Rodgers & Chic. Rodgers produced and/or played guitar on Duran Duran's "Notorious" album and numerous other projects; he'll presumably make a guest appearance with LeBon and company. Plenty of tickets are still available, starting as low as $36 plus fees (and resale prices may be even lower).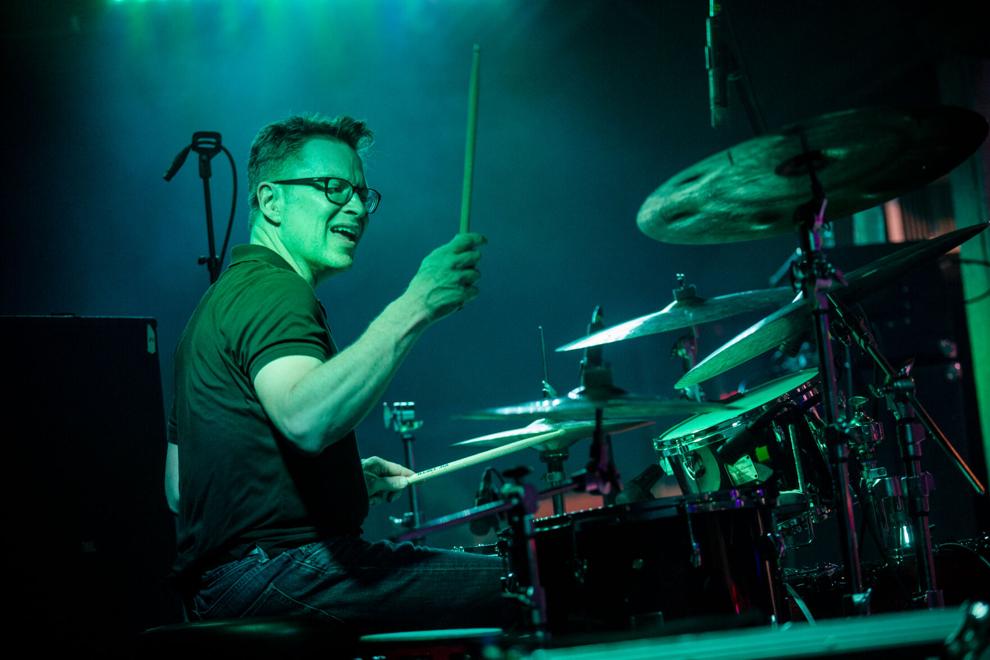 'MARTY GRAS' WITH FLOW TRIBE, STANTON MOORE & FRIENDS
Thursday, Tipitina's
For nearly 40 years, band director Marty Hurley molded musicians at Brother Martin High School. An internationally renowned drummer in his own right, he composed cadences deployed by drum corps around the world. In 2011, at age 65, he died from a stroke at the start of his 37th year at Brother Martin. On Thursday, Tipitina's hosts "Marty Gras," the annual event that honors his legacy and raises money for the Marty Hurley Band Endowment at Brother Martin as well as the school's Arthur Hardy Fine Arts Scholarship. The show's roster is dominated by musicians and bands associated with Brother Martin, including Galactic drummer and Tipitina's co-owner Stanton Moore, who will perform with his trio, and funk-rock band Flow Tribe. The show opens at 6 p.m. with the Brother Martin High School Stage Band and drumline. General admission is $25. VIP tickets are $125 and include access to a reserved balcony section, drink tickets and catering.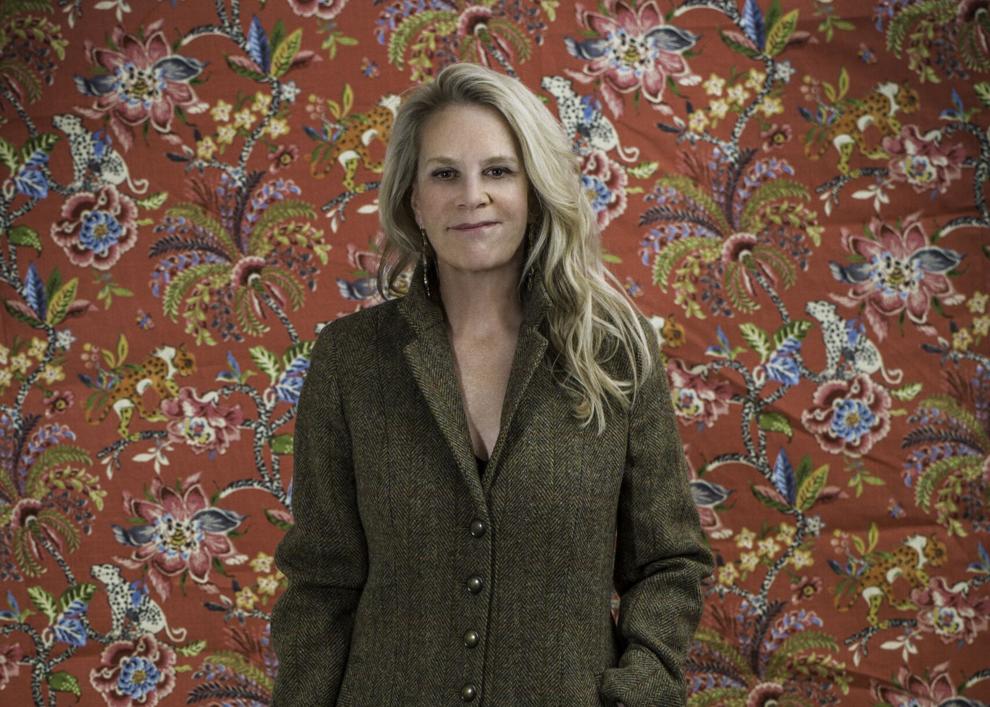 MARY CHAPIN CARPENTER
Friday, Orpheum Theater
In the early 1990s, singer-songwriter Mary Chapin Carpenter enjoyed a prolific run on the country music charts. Her 1992 album "Come On Come On" sold 3 million copies and yielded such hits as "I Feel Lucky," "He Thinks He'll Keep Her," "The Hard Way" and a cover of Lucinda Williams' "Passionate Kisses." For four years in a row in the early '90s, she won the Grammy Award for best female country vocal performance. Since that commercial heyday, she has continued to write, tour and record. Her most recent album, 2020's "The Dirt and the Stars," is her 15th studio album overall. She wrote much of it at the kitchen table of her farmhouse in rural Virginia just before the pandemic, then recorded it at Peter Gabriel's RealWorld Studio in Bath, England. She headlines the Orpheum Theater on Friday, with Emily Barker opening the show. Tickets start at $39 plus fees.
'BREAKFEST' WITH JON CLEARY, ANDREW DUHON, TUBA SKINNY
Sunday morning, Broadside
New Orleans singer-songwriter Andrew Duhon has showcased his richly textured, Van Morrison-esque voice and keen observations about life in a series of well-received independent albums. The irresistible, blues-hued "Castle on Irish Bayou," from his 2022 album "Emerald Blue," spotlights a local architectural oddity. Duhon spends a lot of time on the road. When he's home, he presides over "BreakFest," a series of Sunday morning mini-festivals. The outdoor Broadside hosts the final "BreakFest" of the spring season this Sunday. It starts at 9:30 a.m. with yoga to live accompaniment by the Radio Bird String Quartet. Performances by Duhon, Tuba Skinny and Jon Cleary — playing solo on a piano in a pickup truck's bed — follow, with guitarist Joshua Starkman hosting. Brunch items are available for purchase. Admission starts at $20.
OTHER NOTEWORTHY SHOWS
Tuba player Matt Perrine previews his forthcoming album "I'm Just Sayin': A Jazz Tuba Project 30 Years in the Making" at Snug Harbor Jazz Bistro on Thursday at 8 p.m. and 10 p.m. He'll be backed by drummer Jason Marsalis, bassist Jason Stewart and trumpeter Nathan Wolman. Tickets are $25.
See the Jenn Howard Band at 8:30 p.m. Thursday at Chickie Wah Wah ($15 advance, $20 day of show).
The summer-long "Free Fridays" series continues at Tipitina's with headliner Johnny Sketch & the Dirty Notes and saxophonist James Martin's band opening at 9 p.m. Friday. Admission is free.
Mardi Gras Indian funk band Cha Wa visits d.b.a. on Frenchmen Street on Friday ($20).
Spend an evening with Band of Heathens at Chickie Wah Wah on Friday ($20 advance, $25 day of show).
Country rocker Koe Wetzel headlines Champions Square on Saturday, with Pecos & the Rooftops opening. Standing-room-only tickets start at $21 plus fees.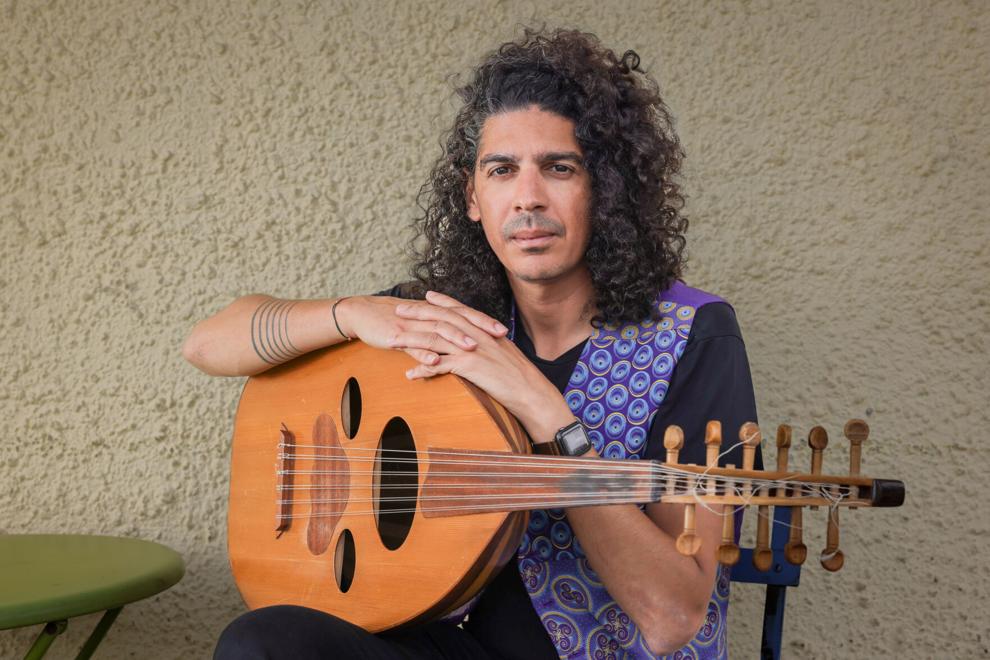 Moroccan-born guitar master Mahmoud Chouki presents his International Strings ensemble at Snug Harbor at 8 p.m. and 10 p.m. Saturday ($35).
DJ Soul Sister orchestras a "Purple Takeover," aka a celebration of all things Prince, at Tiptina's on Saturday ($20-$35).
Keyboardist and singer Nigel Hall deejays at Chickie Wah Wah on Saturday, following an opening set by Carmine P. Filthy. Admission is pay-what-you-want.
The Original Pinettes Brass Band fires up at d.b.a. on Saturday at 10 p.m. ($10).
The Broadside hosts an evening of salsa and samba with Amigos do Samba and Muevelo on Saturday starting at 7 p.m. ($15).
Pianist Tom McDermott and saxophonist Aurora Nealand make their Snug Harbor debut as a duo on Sunday at 8 p.m. and 10 p.m., playing traditional jazz, swing, Brazilian choro and more ($20).
Master drummer Ricky Sebastian powers a quintet at Snug Harbor at 8 p.m. and 10 p.m. Wednesday ($25).