With its long and colorful beak, black body and white throat, the toco toucan is one of the most recognizable tropical birds in the world. Beyond their striking beauty, toco toucans are also known for being active and friendly, which has made them favorites among visitors to Audubon Zoo. We spoke to Mike Houlihan, curator of birds at the Zoo, to learn more about this species and where they are located at Audubon Zoo.
How many toco toucans live at Audubon Zoo?
We have three toco toucans – one male and two females. The male and one of the females are about eight years old and are a breeding pair that live in the newly opened Wings of the World exhibit at Audubon Zoo. While they've been a pair for a while, they have not yet had chicks. Animal staff are hopeful that the move to Wings of the World with its higher ceilings will encourage them to build a nest and breed. Our single female lives in the aviary.
What is the personality of the toco toucans?
They are quite intelligent, highly curious, sometimes mischievous and bold. Particularly in the Wings of the World habitat, they have heightened interested in people and are quick to come near and check out any visitors. When new birds are added to the exhibit, they are always among the first to check them out! They have favorites among their animal care team.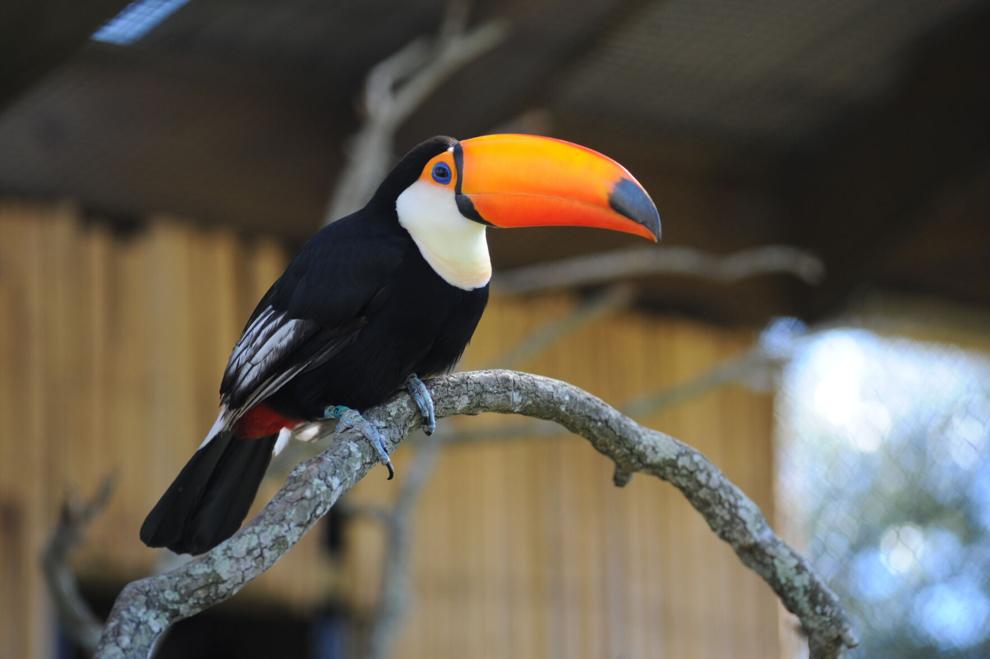 Tell us a bit about the toco toucan diet.
Toucans are mostly frugivores, which means they eat fruit. They forage for figs, guava and peppers. They are also known to eat insects and small vertebrates, especially during the breeding season.
What is being done to protect toco toucans in the wild?
Right now, toucans are classified as a "least concern species." This means that their numbers are sustainable and they are not faced with immediate threats of extinction. However, being from the rainforests of South America, they are faced with problems of deforestation like so many other species. Having a breeding pair at Audubon Zoo makes it part of the Species Survival Program that the Association of Zoos and Aquariums oversees.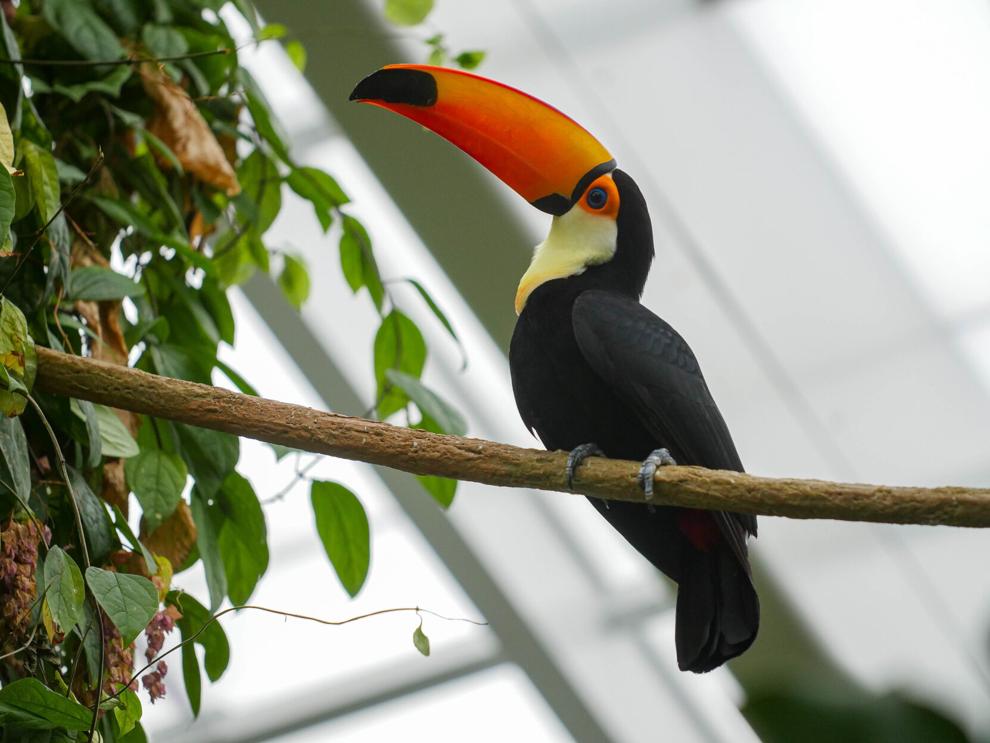 Besides the toco toucans, what other types of tropical birds live at the Wings of the World habitat in Audubon Zoo?
Wings of the World is home to more than 60 individual birds from locations around the world. Some of these are the Nicobar pigeons, the argus pheasant, the white-crested turacos, Bali myna, and curl-crested aracari. Visit them at the Zoo to learn more.
What can visitors expect at Audubon Zoo's Wings of the World exhibit?
Wings of the World allows visitors to be immersed in the world of birds and get a firsthand glimpse into the lives of these extraordinary animals. Guests can observe the array of behaviors from our diverse population. The sights and sounds transport visitors to tropical rainforests where these birds live, eat, thrive and raise their young. At the end of their visit, we hope guests gain an appreciation for the amazing world of birds along with valuable information on things they can do in their own backyards to help birds thrive. We recommend you take your time through the environment to get the full experience by avoiding any stirring of the birds, and to truly enjoy the full encounter.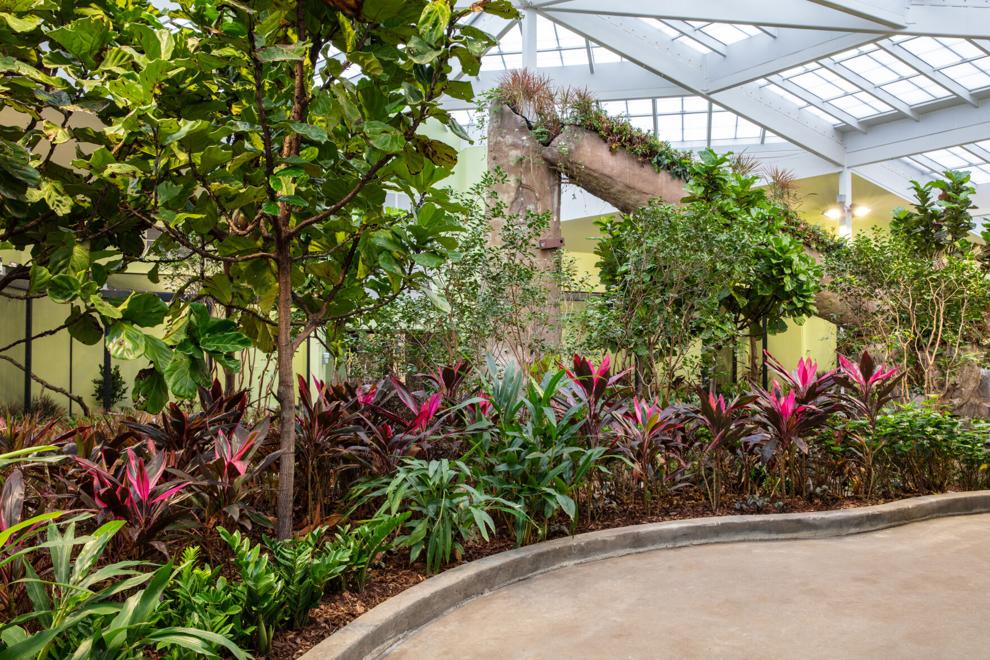 Want to visit?
The spring is a great time of year to visit the toco toucans and other tropical birds at Audubon Zoo. The Zoo is open daily from 10 a.m. to 5 p.m. from now through Labor Day. Check audubonzoo.com for information on tickets, free parking and planning your Zoo trip.
The best value if you plan on visiting the Zoo more than once or are planning on visiting Audubon Aquarium and Audubon Insectarium later this year, is purchasing an Audubon Membership. In addition to unlimited visits, Members enjoy discounts at Audubon gift shops, concessions, special events such as Zoo-To-Do and Zoo-To-Do for Kids, Zoo Camps, and much more. For a full list of benefits and to find out how you can become a member, visit audubonmembership.com and save.