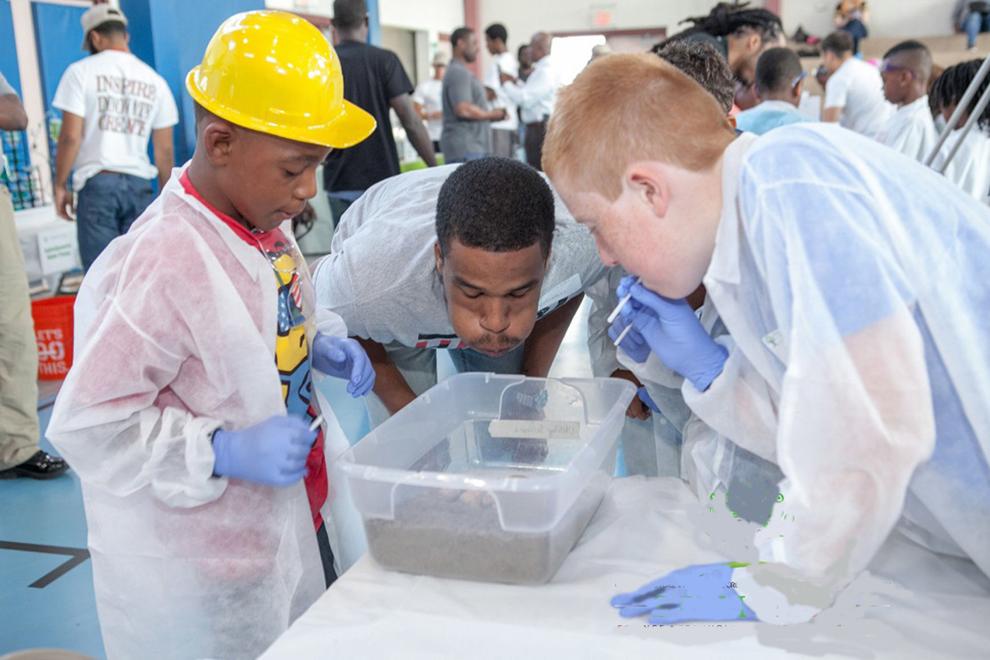 Louisiana Inspired highlights volunteer opportunities across south Louisiana. If your organization has specific volunteer opportunities, email us at lainspired@theadvocate.com with details on the volunteer opportunity, organization and the contact/registration information volunteers would need.
Acadiana: Miles Perret Cancer Services for Acadiana, 2130 Kaliste Saloom Blvd., Lafayette, is a resource center for people and their families fighting, surviving and living with cancer. The organization provides emotional support, guidance, programs and, most of all, hope. Services are comprehensive and always provided at no charge. No appointment is necessary and there are no qualifications. The organization is looking for front desk volunteers. To volunteer, visit milesperret.org.
Baton Rouge: Baton Rouge Green, 2241 Christian St., Baton Rouge, has a  mission to lead, educate and inspire the residents of the greater Baton Rouge area to plant and sustain the community's urban forest and green spaces. The organization has planted over 35,000 trees in the community's parks, schools, yards and along our roads since its founding in 1987. For volunteer opportunities, visit batonrougegreen.com. 
New Orleans: STEM NOLA, 4910 Drexel Drive, New Orleans, is a national leader in the design and delivery of STEM-based activities, programs and events to kindergarten through 12th grade students, families and communities. Participants receive an interactive, hands-on learning experience. Volunteers are needed in the following categories:
Want to get the word out about your volunteer opportunities in Acadiana, Baton Rouge and New Orleans? Email them to romiller@theadvocate.com.