Physical therapist Susan Welsh says that the movements in Tai Chi are helpful in addressing back pain, knee, hip and foot problems. "Motion is the lotion," she said.
That's why Welsh, director of the physical therapist assistant program at Delgado Community College, transitioned to teaching the classes online after the pandemic shut down her Uptown New Orleans in-person classes in 2020.
Myra Rogers, a retired special education public school teacher of almost 30 years, is one of her students despite her knee, hip and shoulder surgeries.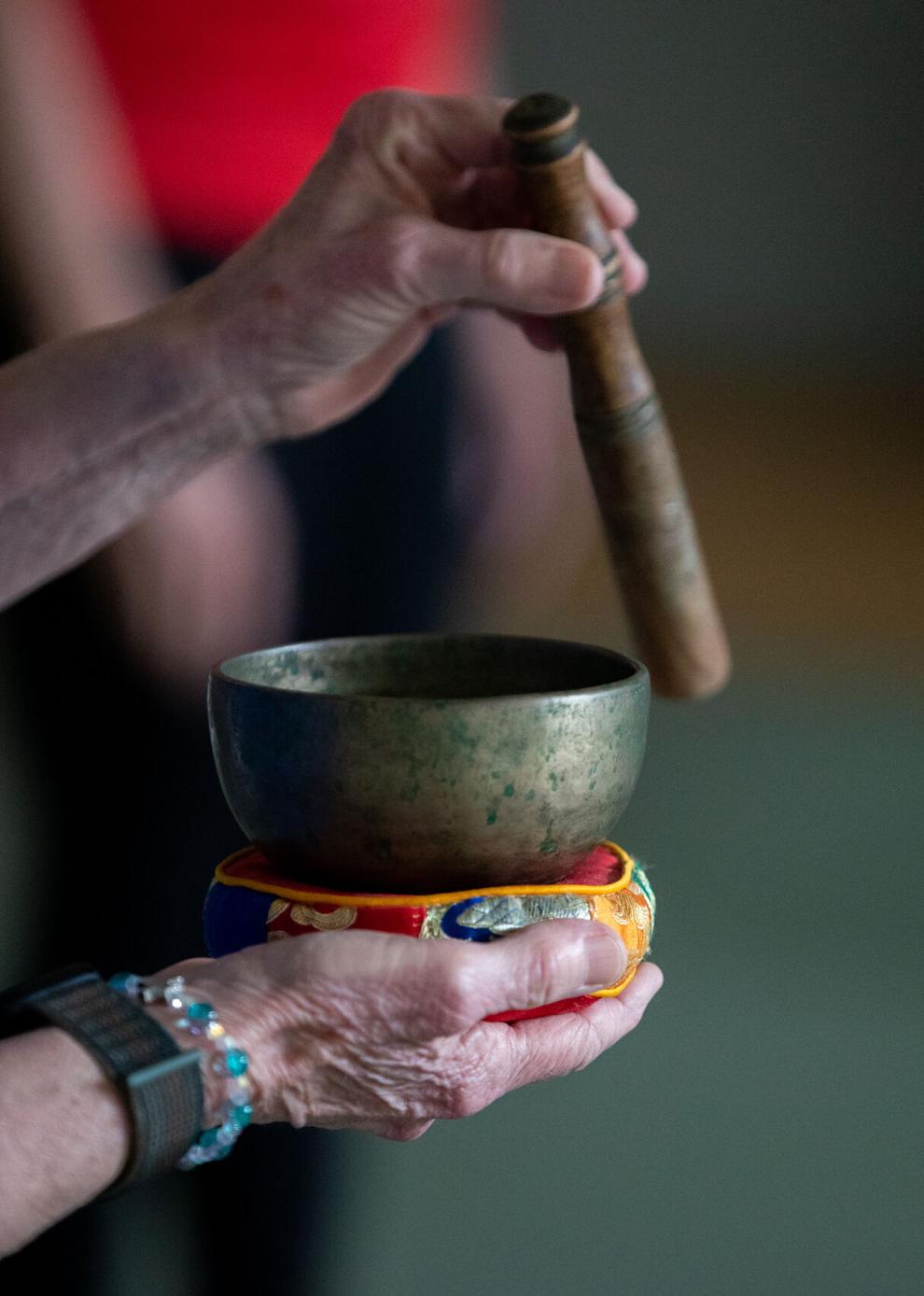 "I am a 72 year 100% Cajun woman from Bayou Lafourche who has had way too many joint replacements," said Rogers. "Her Tai Chi classes have strengthened my core, my balance and my ability to move in my world more easily."
Rogers, who started taking in-person classes from Welsh after Hurricane Katrina, is very familiar with Welsh's instruction and format. Today, Rogers has adapted to the online Tai Chi version and wouldn't miss her weekly morning classes.
Online and in person
"Susan somehow has made the online in-person Tai Chi classes engaging, uniquely useful and easy to follow," said Rogers. "As a physical therapist, she understands the body mechanics and individualizes her instruction to meet the needs of each participant. I feel that Susan's Tai Chi class is appropriate for any fitness level."
Welsh teaches the free classes online on Tuesdays at 10 a.m. and has just resumed in-person classes on Friday mornings at NOLA Aikido, 3909 Bienville St.
Welsh began studying Tai Chi in 1992 and is certified as an instructor of Dr. Yang's evidenced-based Tai Chi and Qigong. "Students reap the Tai Chi benefits of youthful energy, improved movement, better balance, good sleep, more confidence, and so much more."
In her one-hour classes, Welsh teaches the short form including seven Tai Chi movements and positions, all of which can be modified for different abilities and fitness levels.
Working through health problems
This was evident when Rogers recovered from her double knee replacement surgery in 2010. "Susan's Tai Chi classes were very beneficial to me," said Rogers. "It didn't limit me. Susan would say that it is very important to keep the movement going and that we don't move more than we feel comfortable moving."
Rogers particularly enjoys the online classes because she can practice the steps and movement while watching Welsh in the comfort of her home. "I have a designated space to practice Tai Chi," said Rogers. "We sit for a part and stand for a part, then we take a break halfway through so Susan can answer questions or correct form."
Diane Sehrt, a fellow professor of Clinical Science in the Physical Therapist Assistant program at Delgado and participant of Welsh's Tai Chi classes, agrees. "I take Susan's class every chance I can," said Sehrt. "She has inspired me to expand my own practice."
Sehrt continues to practice Tai Chi with Welsh online as well as in her class instruction of the physical therapy assistant students at Delgado. Welsh has offered Tai Chi as an option for her PTA students since 2006.
"From a physical therapy perspective, Tai Chi helps with balance, range of motion, strength, shifting weight and finding the midline which is very easy to incorporate into the PT practice," said Sehrt.
"For the PTA students, there is not a specific course in Tai Chi," said Welsh. "I incorporate it into student orientation, clinical science courses, kinesiology courses, and health care communication."
And while Tai Chi can be healthy for your physical well-being, Welsh said the classes are also a social outlet. "Tai Chi is a practice that you can begin anytime in life," said Welsh. "It brings people together, and it's the one thing that you get better at it as you get older."
For more information, email Welsh at (smcwelsh@icloud.com) or text (504) 458-9309.