Lucid, a darling of New Orleans' nascent tech sector, has become Louisiana's first "unicorn" company, selling for just over $1 billion to a Swedish technology firm in a big victory for the city's startup scene.
Founded in New Orleans in 2010 by Patrick Comer, Lucid gathers and analyzes survey and other data for companies looking to process customer insights quickly.
The firm, which changed its name to Lucid from Federated Sample in 2015, now has more than 550 employees globally, including offices in Europe and Asia. More than 130 are located in New Orleans.
The Lucid deal follows the sale of New Orleans-based construction-software company Levelset, which was bought in September for $500 million, the previous record tech start-up sale in Louisiana.
In a news release Wednesday, Lucid and Sweden-based Cint Group said Lucid was being purchased for $580 million in cash and $470 million in newly-issued Cint stock. Current owners of Lucid will own 17% of the combined company and Comer is expected to become the chairman of Cint's board.
The sale marks a major new milestone in the New Orleans tech world. It is the first start-up in the city to have reached a valuation of over $1 billion, bestowing the coveted "unicorn" status that can attract the attention of the tech industry at large, especially investors.
A long-standing concern among the city's startups and tech boosters has been a lack of funding to support growing businesses. As with Levelset, the sale of Lucid means that local investors who backed the company early and profited will now have a pool of cash for potential investment into other promising local firms.
Scott Wolfe, CEO of Levelset, said the sale of Lucid just weeks after the sale of his own company, together with other recent tech successes, is a significant boost for the city's tech future. "We are experiencing a moment in New Orleans that will change the landscape of tech and entrepreneurship for generations to come," Wolfe said.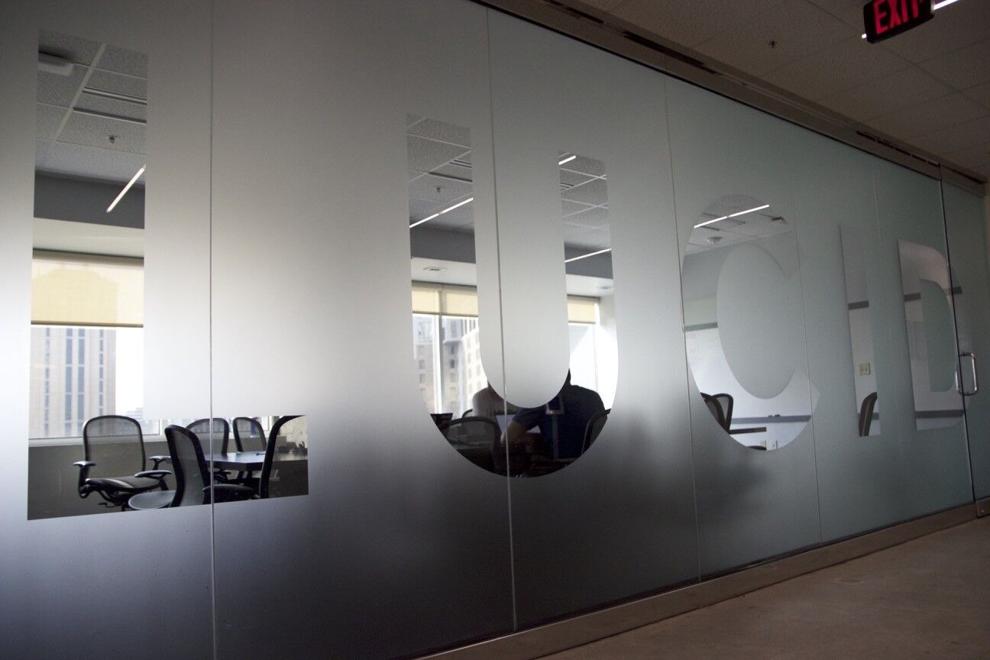 City and regional economy boosters also were quick to praise the milestone, especially at a time when a post-Hurricane Ida angst seemed to be weighing on the city.
"The Lucid exit is the capstone on over a decade of effort within our startup community," said Michael Hecht, President and CEO of Greater New Orleans, Inc.
"Patrick and his team have been all home-town drive, creativity, and class, and it is wonderful to see the payoff," Hecht added. "Combined with the recent success of Levelset, and many other recent exits and recent [finance] rounds, the Lucid exit is a 'drop the mic' moment for our entrepreneurial ecosystem. It means validation, it means wealth creation, and it means the fly-wheel of entrepreneurial success is beginning to spin."
Interim President and CEO of New Orleans Business Alliance, Norman E. Barnum, IV, said he looks forward to working with Cint and Lucid to continue to grow the company in the city.
Cint, whose shares were listed on the Stockholm and NASDAQ exchanges in February this year, is also in the "digital insights" business. It claims to have the world's largest digital survey network, with 145 million respondents in 130 countries.
The company said in February that it planned to use proceeds from listing publicly to buy other companies. Prior to Lucid, Cint bought GapFish, a Berlin-based survey data company, for an undisclosed amount.
Prior to Wednesday's sale, Lucid has had several fundraising rounds, from small seed capital, through a $2.5 million round with Sopris Capital and early-stage New Orleans venture capital firm, Voodoo Ventures, in 2011.
The company has grown rapidly year over year. With a $60 million fund-raising in 2017 from North Bridge Growth Equity, it went global, with offices in London, Delhi, the Middle East and Africa, adding more than 100 staff at that time.
Jon Atkinson, CEO of The Idea Village, which has helped New Orleans entrepreneurs develop startups since it began just over 20 years ago, said it has taken that long to see the work bear fruit.
"The events of the past month prove that New Orleans can be an important player in innovation on a global scale," said Atikinson. "Turbosquid's acquisition by Shutterstock, followed by Levelset's merger with Procore, and now the incredible news today about Lucid and Geocent prove that building successful startups is a repeatable process."
Levelset's and Lucid's founders have attributed their success to the start they got over a decade ago as "trainee entrepreneurs" in The Idea Village program. Even though both already had years of professional experience under their belt, they've said it gave them crash courses and mentorship in vital business areas like finance, as well as connecting them to funders and supporters.
Both companies participated in Idea Village's annual pitch competition, which carries a $50,000 prize: Levelset won, Lucid came second. Comer has said that "being the runner-up in their pitch competition helped give me the chip on my shoulder to prove I could do it."
He wasn't available on Wednesday to comment on the sale of his company.
The New Orleans Startup Fund, a non-profit that makes early stage investment in promising startup companies, estimated that after the sale of  Levelset, $185 million would end up in local investors' hands. It's not clear how much of Lucid's higher price tag might go to New Orleans investors.
Jimmy Roussel, CEO of NOSF, said the money from such deals "not only brings immediate investment funding to the table, but the local community is starting to share interest in expanding their investments into the tech and startup sectors."
The Cint announcement on Tuesday showed that Lucid's sales in the nine months through the end of September this year were just over $82 million, with a net profit before interest, depreciation, and tax of just over $8 million. Cint had sales in the same period of $109 million and net profit of just over $17 million.
Cint said it expects to save about $46 million in costs and other "synergies" over the next two years after the acquisition.
Cint said it plans to pay for the Lucid acquisition partly by borrowing $120 million and selling $510 million worth of shares.