Six years after First NBC Bank's dramatic collapse, a federal jury on Thursday found Ashton Ryan, Jr., its former president and CEO, guilty on 46 counts of bank fraud, conspiracy and other charges in a stunning fall for one of New Orleans' most prominent citizens.
Ryan, clad in a somber blue sport coat, sat crestfallen as the clerk of court read out a long stream of guilty verdicts. The jury needed only about six hours to render its judgement following a trial lasting more than four weeks.
It was a different scene at his co-defendant's table as the jury found former First NBC loan officer Fred V. Beebe not guilty on the seven counts he faced.
Beebe, who maintained that he cooperated with the government and never expected to be charged, turned and said, "I didn't do it," to his wife and daughter as they sobbed from the observer pews.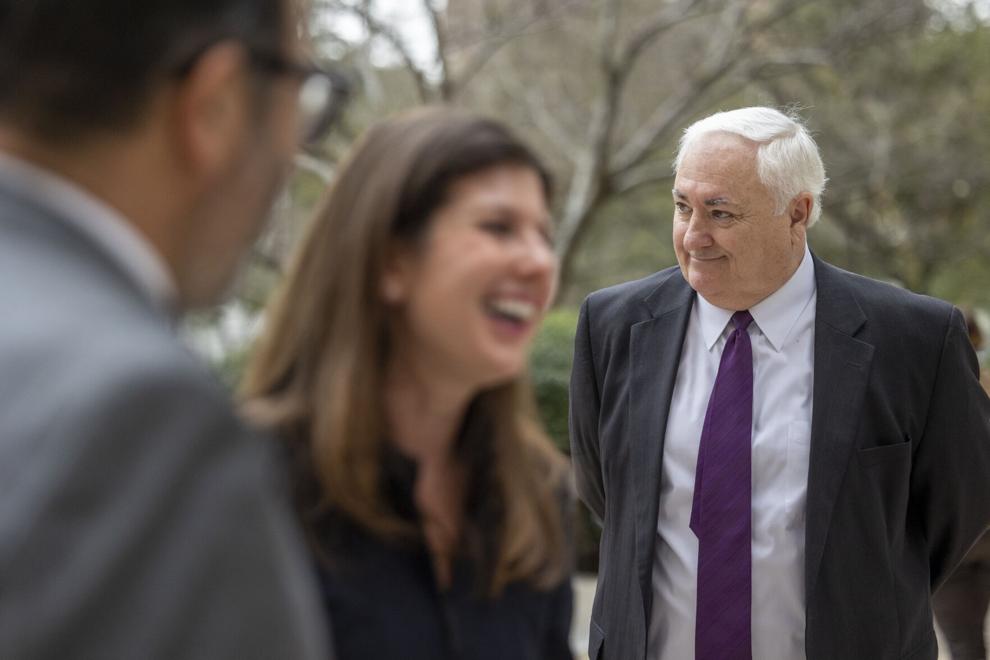 The verdicts ended a lengthy, complicated trial that detailed how mismanagement and fraud by First NBC executives led to the largest bank failure in Louisiana history.  The trial featured 47 witnesses for the prosecution — several of whom had already pleaded guilty to related charges — and more than 1,000 documents, which the government said painted a picture of "the conspiracy in action."
Prosecutors relied heavily on a paper trail they said showed Ryan repeatedly approving loans for a core group of borrowers he knew couldn't pay their mounting debts. And while that made for slow going during much of the trial — U.S. District Judge Eldon Fallon apologized to jurors several times for the "tedious" nature of the presentations — the painstaking strategy was successful.
Millions of documents, hundreds of interviews
In a news conference following the verdict, interim U.S. Attorney Duane Evans said that the case "shows the dedication of this office to prosecuting crime wherever it happens, be it on the streets of New Orleans, in our neighborhoods, or in boardrooms downtown."
"This was a theft of epic proportions and grew from within," said Evans, adding that Ryan's actions "left a hole in the New Orleans economy."
First NBC's failure was the largest in the U.S. since the financial crisis more than a decade ago, and Ryan's trial was a rare example of a top bank executive being prosecuted.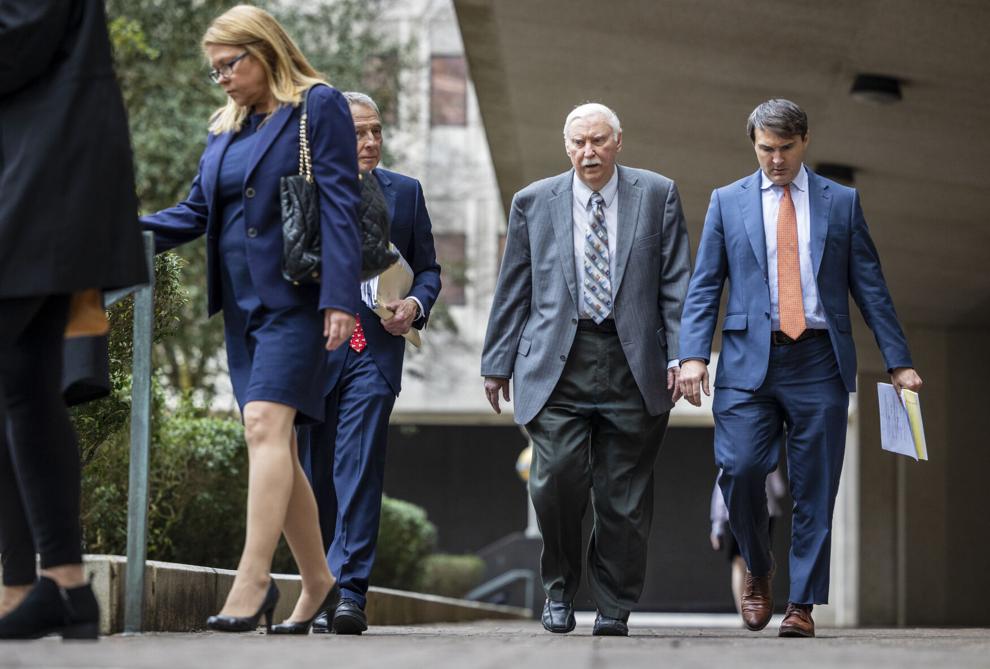 The five-year investigation into the bank's collapse, which included the Federal Bureau of Investigation and investigators from several bank regulatory agencies, involved more than 14 million documents and conducted more than 750 interviews, FBI Special Agent in Charge Douglas Williams said.
"It is my hope that the diligence, professionalism, and persistence demonstrated by our investigative team will result in some measure of justice for the more than 500 people who lost their jobs and the countless stockholders who lost their financial investments when First NBC collapsed," Williams added.
Ryan, 75, was once a major figure in New Orleans civic life. But he largely avoided the public eye after First NBC failed, saying only that he was prepared to meet the allegations in court.
Eddie Castaing, Jr., Ryan's lead defense counsel, said they would be considering an appeal.
"All I can say now is that we're very disappointed and we are going to file our post-trial motions," Castaing said as he and Ryan left federal court.
Ryan now faces the possibility of decades in prison, a potential life sentence for the septuagenarian.
'Scoundrels'
A patrician New Orleans banker, Ryan has said that he founded First NBC after Hurricane Katrina with the goal of helping to rebuild the city. During the trial, he testified that the bank had funded hundreds of units of affordable housing, given $10 million to charitable causes and specifically targeted Black and other underserved communities for lending during its decade in business.
But all the while, according to prosecutors, Ryan and other executives were treating the publicly-traded company as an unguarded piggy bank for business associates and, in some cases, themselves.
Prosecutors convinced the jury that Ryan was the "quarterback" of a team of conspirators, as Assistant U.S. Attorney Ryan McLaren put it in closing arguments.
The list of "scoundrels" he said conspired with Ryan included Mississippi developer Gary Gibbs, who testified that he was essentially bankrupt as far back as 2013. For years, Ryan kept lending him $1 million each month to cover up his insolvency, documents showed, as he spent the proceeds on a private jet, luxury cars and top-of-the-line fishing boats. Gibbs owed the bank $123 million by the time it collapsed.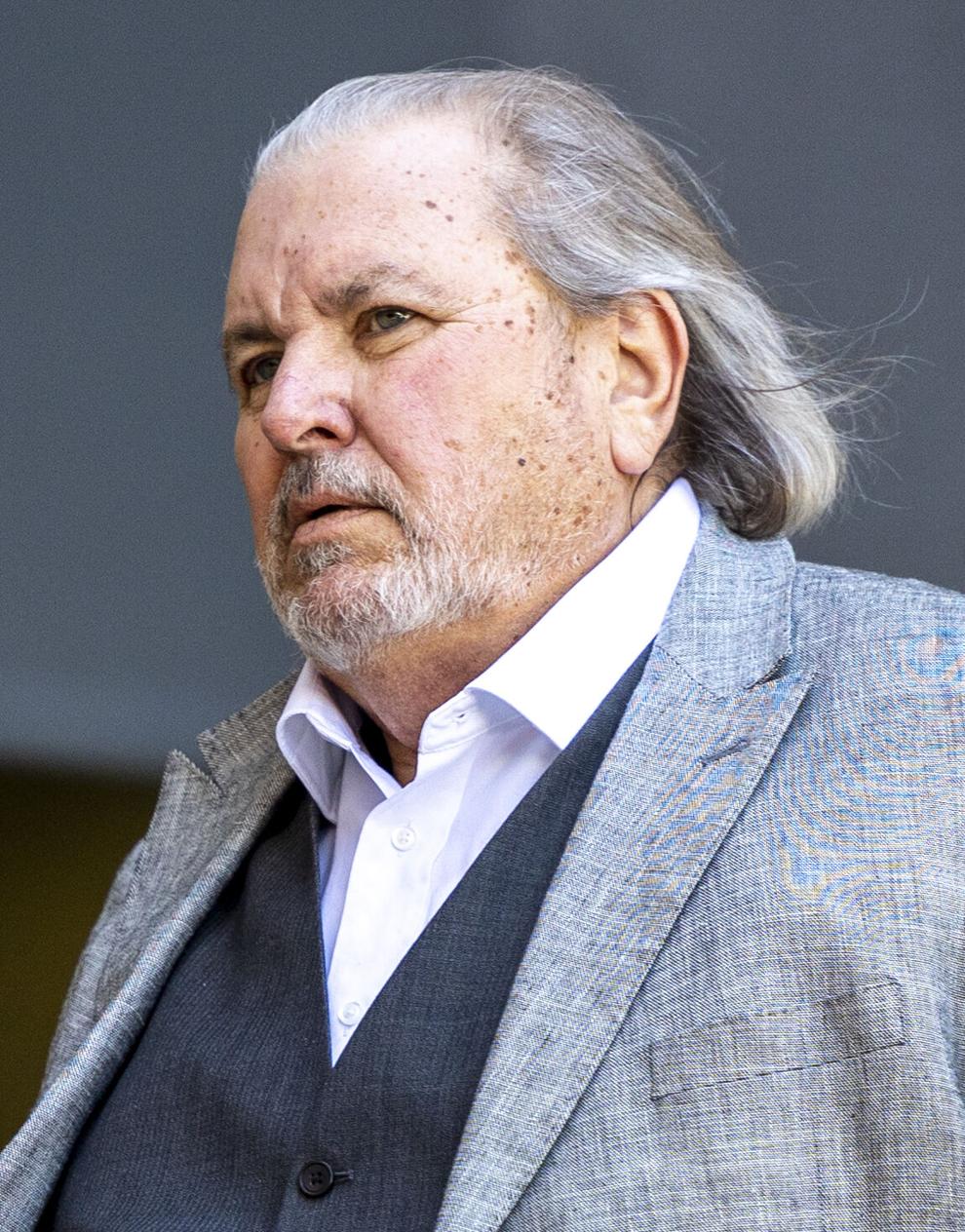 There were similar stories for other borrowers like Kenneth Charity, a transplant from Washington D.C. who had plans to get rich in the post-Hurricane Katrina real estate market, but who could never file his taxes or other documents on time — or make meetings — as his projects floundered. Ryan kept lending to Charity until his debt reached $18 million.
Three other top bank executives had pleaded guilty and testified against Ryan, including William Burnell, who had been the bank's top credit officer. Burnell was seen on emails joking about how Ryan and Gregory St. Angelo, the bank's former top lawyer and one of its biggest debtors, conspired to make sure St. Angelo appeared to have just enough historic building tax credits on his books to keep him off the bank's bad debtors list.
St. Angelo, who ended up owing the bank $46 million, also pleaded guilty to conspiracy to commit fraud and testified against Ryan.
Jeffrey Dunlap, a contractor who Ryan knew had previously committed a fraud even before he lent him millions of dollars, also testified against the former bank chief. Dunlap worked with Warren Treme, a self-confessed gambling addict who appeared to live for years only from proceeds of loans Ryan arranged, to siphon off loan proceeds to pay for work Dunlap did on projects owned by both Ryan and Treme.
In all, just seven borrowers owed more than $250 million by the time regulators seized the bank in 2017. Federal regulators eventually determined that the bank had $1 billion in bad debt, which was sold off for pennies on the dollar.
Ryan had maintained that his work to help borrowers was purely altruistic and that the bank's failure was driven instead by "shark" speculators betting on its demise after it had run into trouble with auditors.
After the trial, a juror from Ponchatoula, who spoke on condition of anonymity, said that it had been a difficult decision despite the haste with which they deliberated.
"This was not a clear-cut decision," she said. "We really wanted to make sure we gave them a fair trial."
Staff writer Jillian Kramer contributed to this report.