HOUMA — Ezekiel Harry's name echoed through the streets.
Neighbors and strangers alike spent hours this summer looking for the toddler, last seen in a dinosaur shirt and burgundy shorts. "Missing" posts blanketed social media.
But as they searched, the 2-year-old who loved Spider-Man already lay dead 2 miles from his home, his tiny corpse stuffed in a black duffel bag inside a trash can.
Killed, the coroner determined, by blunt force to his head.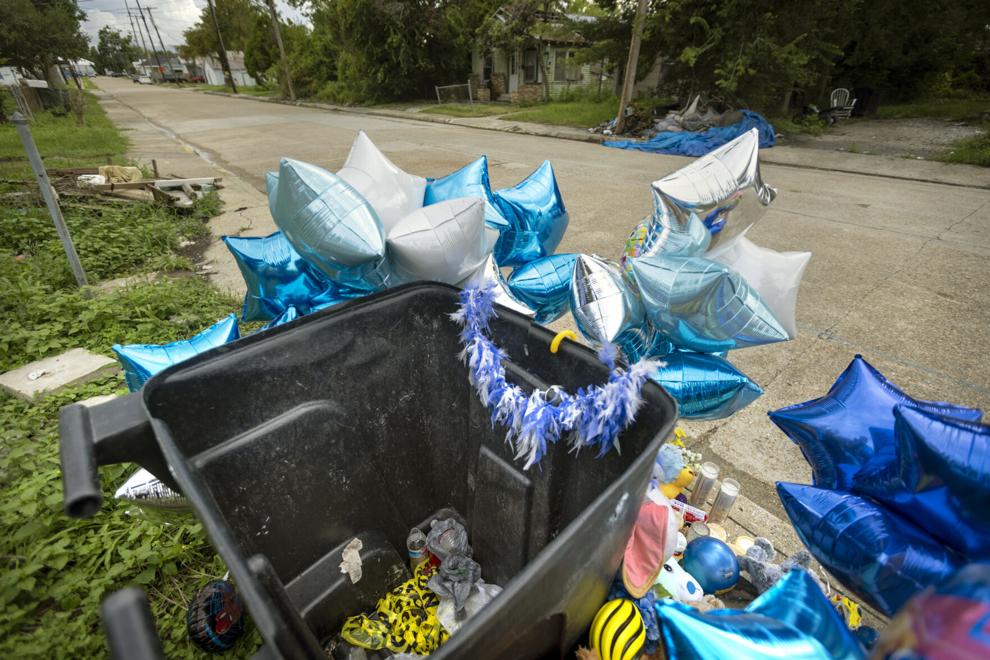 Just 16 days earlier in Baton Rouge, another 2-year-old named Mitchell Robinson III, who loved the same superhero and ice cream sundaes, suffered a similarly horrible fate.
Killed, the coroner said, by a fentanyl overdose.
Two deaths preceded by multiple warnings to authorities that the little boys were not safe in their homes.
Two deaths that starkly show how Louisiana is failing its most vulnerable children.
In each case, the state's Department of Children and Family Services had long been aware of the danger the children faced.
In Houma, a neighbor, worried about the screams she kept hearing from Ezekiel and his siblings, said she notified law enforcement and child welfare officials. Records obtained by The Advocate and The Times-Picayune show that the child welfare agency had opened an investigative case on Ezekiel's family in 2020.
In Baton Rouge, hospital staff and a doctor who had twice saved Mitchell from an opioid overdose had also filed three reports to the agency.
It didn't spare his life.
That's because the state agency is in crisis — and the consequences are deadly.
The Advocate | The Times-Picayune is investigating Louisiana's child welfare system. We want to hear from you! Your response will remain confi…
In East Baton Rouge Parish alone this year, 12 children younger than 5 have been killed. That's three times as many as had been killed last year by this point.
They aren't dying at the hands of strangers. Their parents, or their parents' partners, are usually culpable.
As the deaths thrust the child welfare agency into the public spotlight, an investigation by the newspaper has found that the agency is hemorrhaging staff even as reports of child abuse and neglect soar.
That dual crisis has left the agency struggling to respond to reports that children are being beaten, sexually abused and drugged within their own homes. Children in Louisiana have died at a rate 50% higher than the national average over the past decade. Louisiana youths were killed at the highest rate of any state in 2020.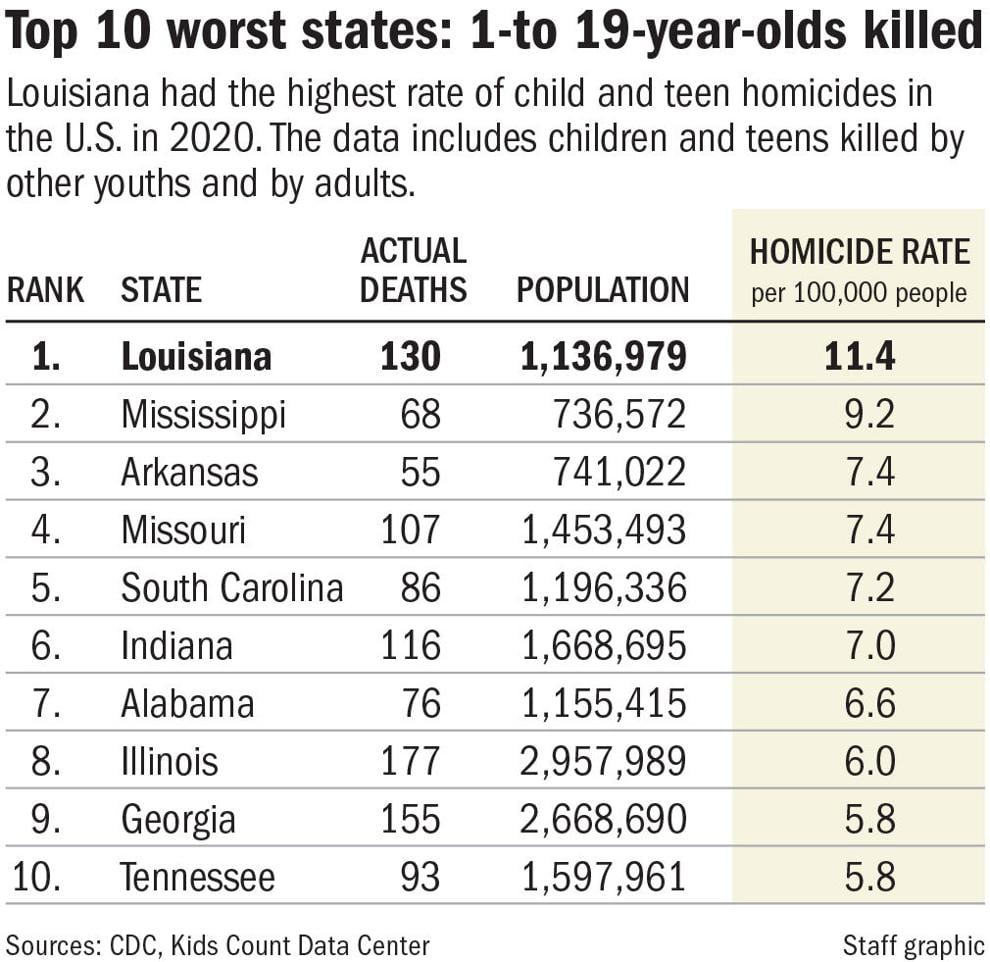 The Department of Children and Family Services is charged with a range of responsibilities, including doling out food stamps and staffing shelters during hurricanes and other disasters. Perhaps its gravest and most difficult task is investigating child abuse and persuading juvenile court judges to approve taking children out of their homes if they are believed to be in danger.
But the agency has hundreds of unfilled jobs, and Secretary Marketa Garner Walters says the shortages partly explain why staffers failed to protect Mitchell. She said a caseworker made one visit to the family when they were not home. Before she could visit again, she got diverted onto another urgent case — one that prompted her to remove several children from another home that presented immediate danger.
"If the worker hadn't been overloaded, hadn't had an incredibly high caseload, hadn't had the removal of seven kids, hadn't had to work 30 hours of overtime, hadn't had been running around overburdened, she could have paid closer attention," Walters said. "And so if the burden hadn't have been so great, would she have been able to get back out quicker? Yes. That's my belief."
Most child welfare workers in Louisiana are quitting within 18 months, records show. Those who stay carry caseloads up to three times what they should be.
"It's the blatant ignoring of the cries of front-line workers that is making all of us leave," said Charlotte Borst.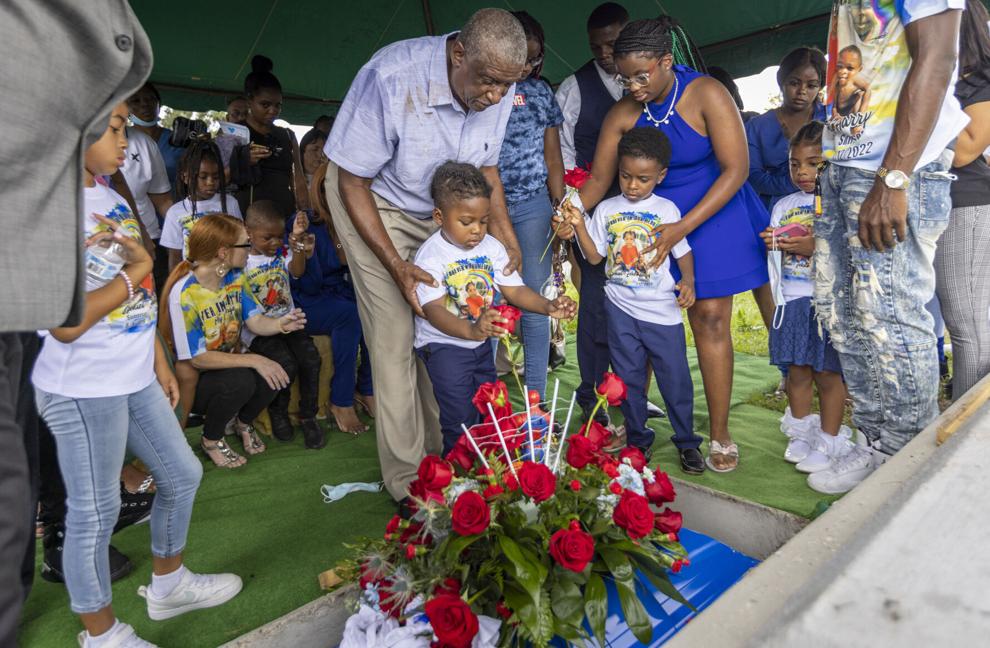 Borst resigned from the agency last month after 20 years as a foster care worker in Rapides Parish. She said she had been working 12 hours a day, six days a week. She hardly saw her family. Her health was in decline.
"We have more fatality cases on our caseload than we've ever had," said Jacqueline Wilson, the program manager for Capital Area Court Appointed Special Advocates, which pairs adult volunteers with foster children to look out for their best interests.
"We're rationing child protection," said Stephen Dixon, an attorney for the national nonprofit Children's Rights. Dixon said he has seen the rationing firsthand: He recently sent a report to the Louisiana agency about a young child living in a home without utilities and where he suspected substance abuse.
Officials declined to open an investigation, saying the report did not meet their criteria.
Toddler died after alarm sounded
Ezekiel Harry's young life was a rocky one.
Last summer, he and his three siblings lived with their mother, Maya Jones, in a domestic violence shelter. She reported earning $1,443 a month, well below the federal poverty level for a family of five. Jones had her own problems with anger management: She was convicted twice in 2016 of domestic violence against Ezekiel's father.
She and Trey Harry Sr. reached an agreement last year that would allow her to keep the four children during the week and for their father to have them on the weekends. But Harry's family said they went months without seeing Ezekiel, his two sisters and his brother.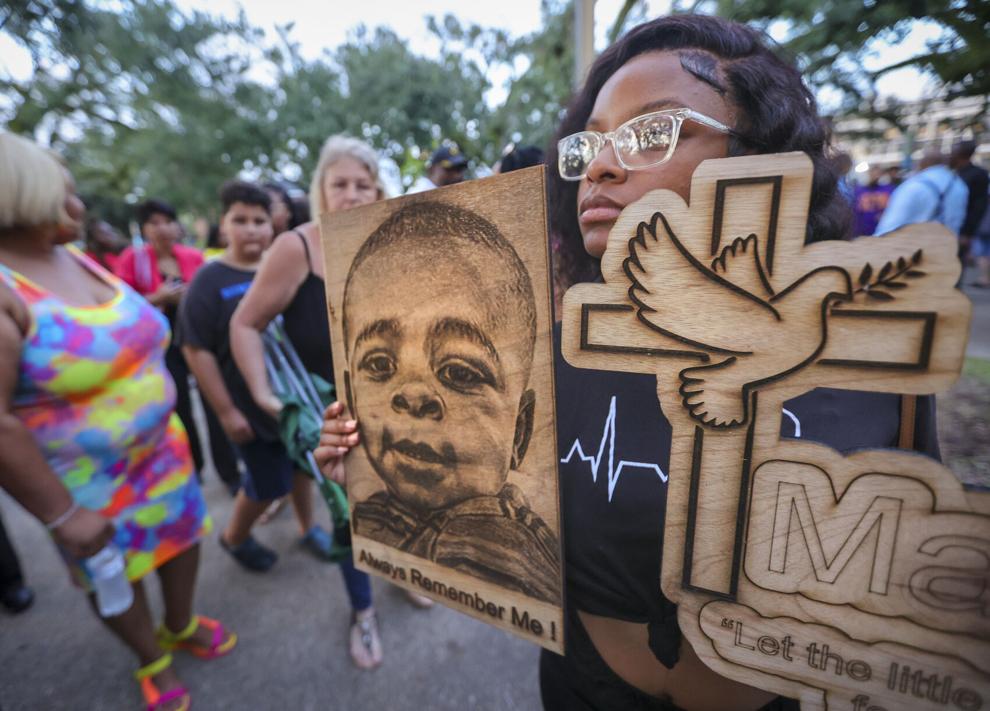 Meanwhile, Jones and her new boyfriend, Jermaine Robinson, moved into a house on Cadiere Street in Houma. Neighbors said they heard Robinson yelling day and night.
"We would hear the kids screaming and crying all the time," said Sara Plaisance, who lived across the street. She said she called Houma police three times, and the Department of Children and Family Services once, asking for a check on the family.
Police did come. But as she crouched in her daughter's window to watch officers interact with her neighbors, she said they'd never ask to see the children in the home. She never saw any child welfare workers show up.
The Houma police chief did not return a message for this story.
Plaisance did not get a confirmation number on her report, which she said she filed anonymously with the state agency. Agency officials say they have no record of a call reporting abuse at the address where Jones and Robinson were living — from Houma police, from Plaisance or from anyone else.
But the agency had interacted with Ezekiel's family before. Records show the agency received a report about Ezekiel's mother in 2020. Caseworkers marked that the report was invalid.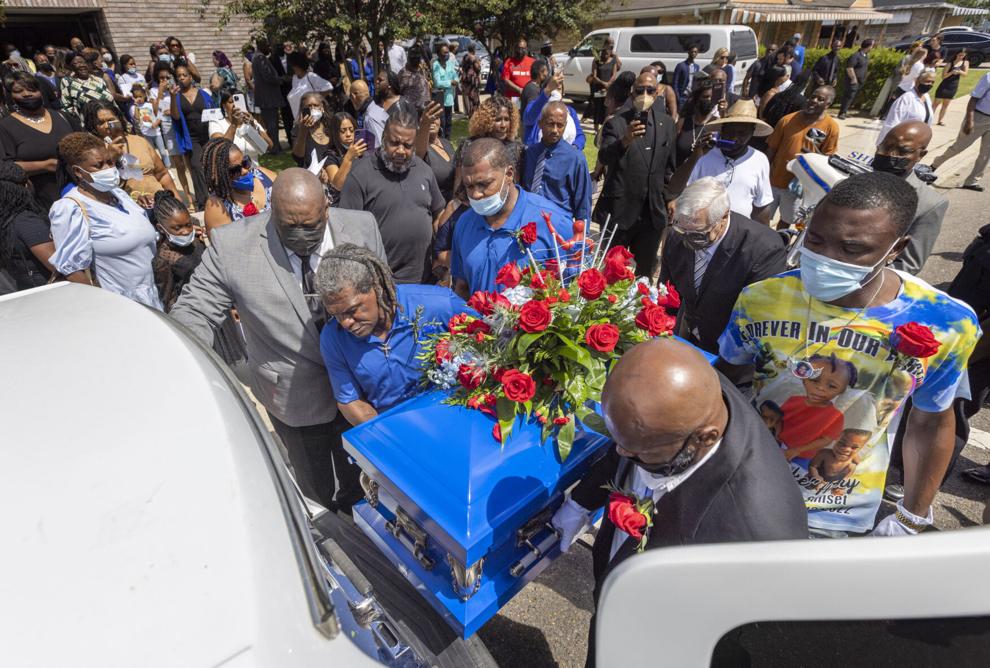 As time passed, fewer and fewer people laid eyes on the family.
About a month before he died, Ezekiel's parents pulled him out of his day care in Thibodaux, where teachers called him "Zeke" and said he loved hugs.
Jones' mother had begun calling police to do welfare checks because she worried Robinson was beating her, said her sister, Anna Jones.
There was evidence of a violent nature in Robinson's past. He pleaded guilty to cruelty to juveniles in 2010. And in 2015, his girlfriend sought a restraining order, alleging he beat her repeatedly and told her he wouldn't leave marks on her so he wouldn't get caught. A Terrebonne Parish judge denied the request, citing a lack of evidence.
On July 12, Houma police announced Ezekiel was missing. They said Jones reported that she was visiting Bayou Terrebonne — which runs through the town — with her kids when a stranger grabbed the 2-year-old and drove off with him.
Six hours later, police announced they'd found the little boy's remains in a trash can about 2 miles from his home. Jones and Robinson have since been indicted on charges of first-degree murder and obstruction of justice. The two were caught on surveillance footage carrying the same duffel bag that police later found in the trash.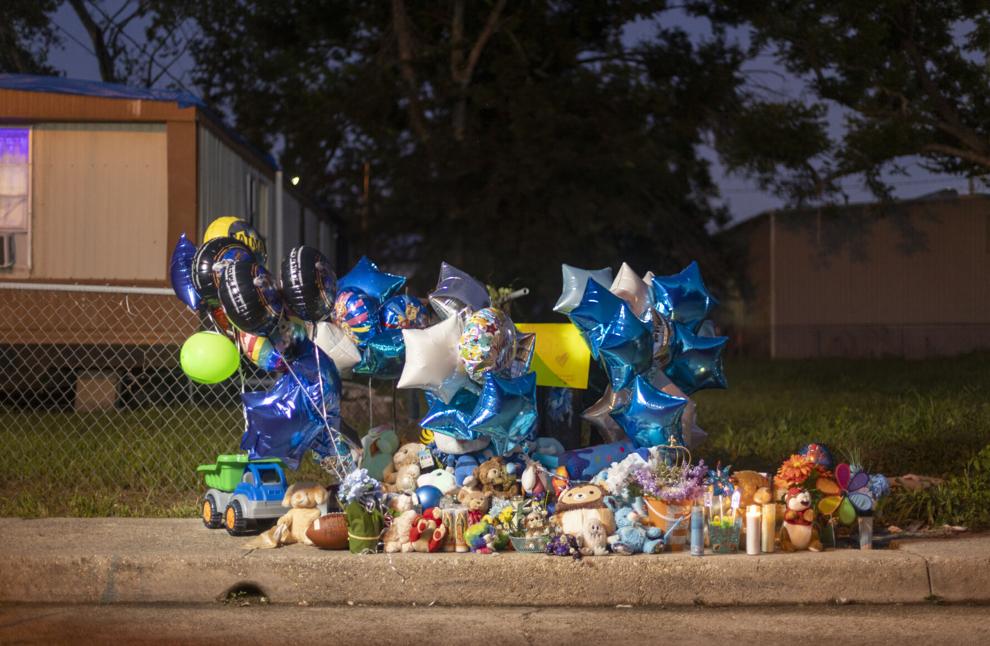 Jones' family has argued that Robinson threatened to kill her if she didn't go along with him, while Harry's family says she's just as guilty as her boyfriend for Ezekiel's death.
State laws require confidentiality in juvenile cases, so the Department of Children and Family Services seldom has to account publicly for caseworkers' actions. But as people in Houma railed against the agency after Ezekiel's death, one agency worker tried to explain the challenges they face.
"I work for Terrebonne Parish DCFS and although we would love to save every single child every single time ... we do not have the resources to do that," Ashley Walker-Leblanc, a foster care worker, posted on Facebook. "We do not have enough foster homes. We don't always have the grounds to take children. There are a lot of things that go into the decision-making. Praying for the family."
A major exodus
The agency's staffing crisis can be partly traced to former Gov. Bobby Jindal's zeal to shrink government. Over his two terms, Jindal axed 1,000 jobs within the agency — more than a quarter of its staff — and slashed the budget by nearly half. The cuts were similar to those absorbed by many state departments.
But Jindal has been out of office for seven years. Since his departure, Gov. John Bel Edwards' administration and the Legislature have not fortified the emaciated department.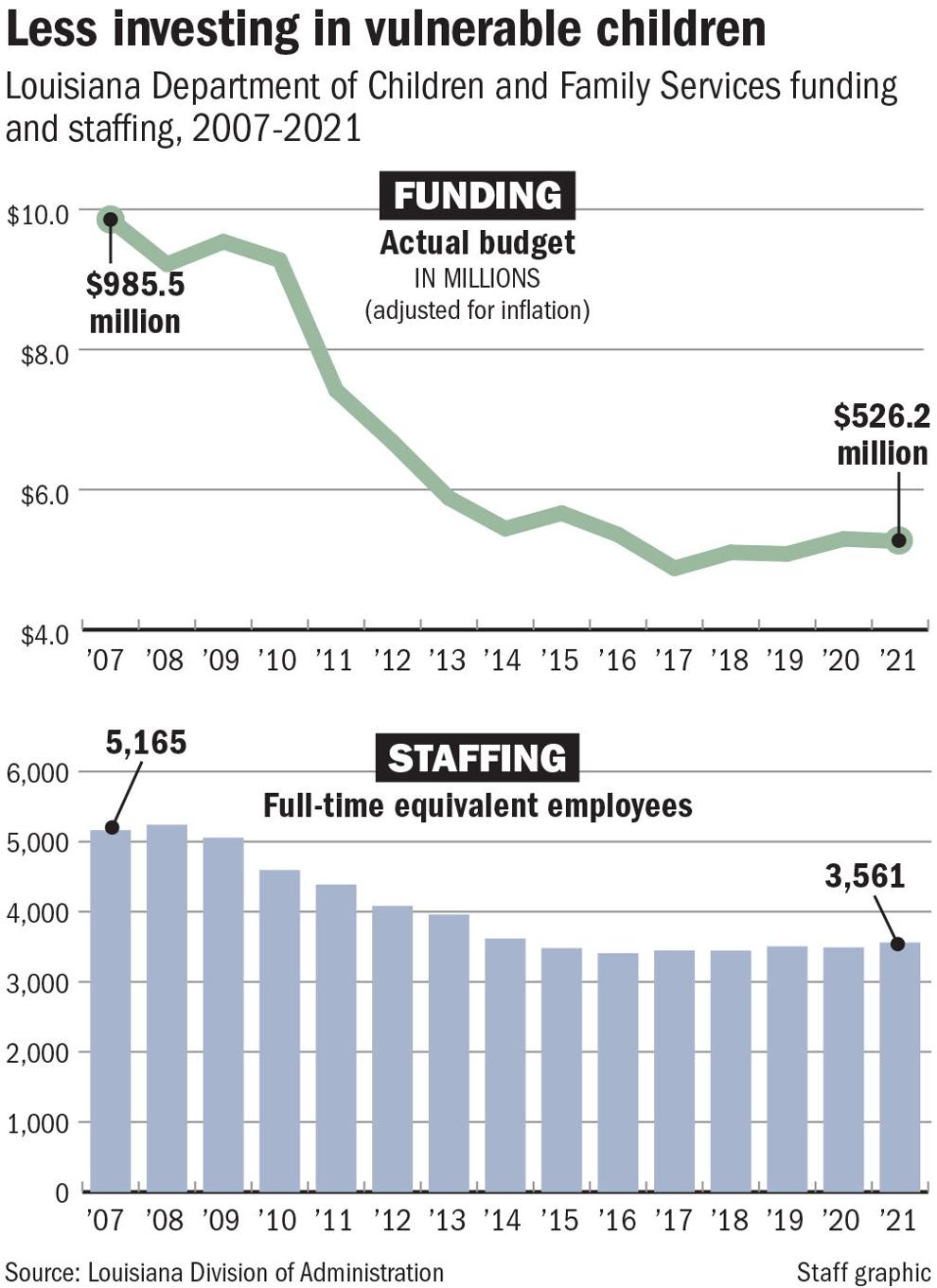 Some workers say the problem isn't their low salaries — which start at $36,000 for entry-level posts — or the horrors they see daily. Exit surveys show just 8% of workers who quit this year cited pay as their rationale.
Instead, workers say the job has become miserable. In interviews, several caseworkers blamed management for failing to support rank-and-file staffers coping with huge caseloads. They say the agency also has a toxic work culture, with attempts to report problems often resulting in retaliation and lower morale.
---
Are you a Louisiana DCFS worker or have you been part of the child welfare system?
---
Stacey McPherson, who quit her job last month as a foster care worker in Rapides, said she tried for years to warn department leadership that problems at the agency were dangerous.
"The work environment is very hostile and the few workers who are doing their jobs are more often than not criticized for caring for the children and wanting to do what is right and what is in policy," she wrote in a 2019 email to Rhenda Hodnett, assistant secretary of child welfare.
Her email documented 15 cases of children she believed to be in immediate danger, but whom the agency had failed to remove from their homes. Those included a child who tested positive for methamphetamine and another who remained living with a man despite strong evidence he was a sexual abuser.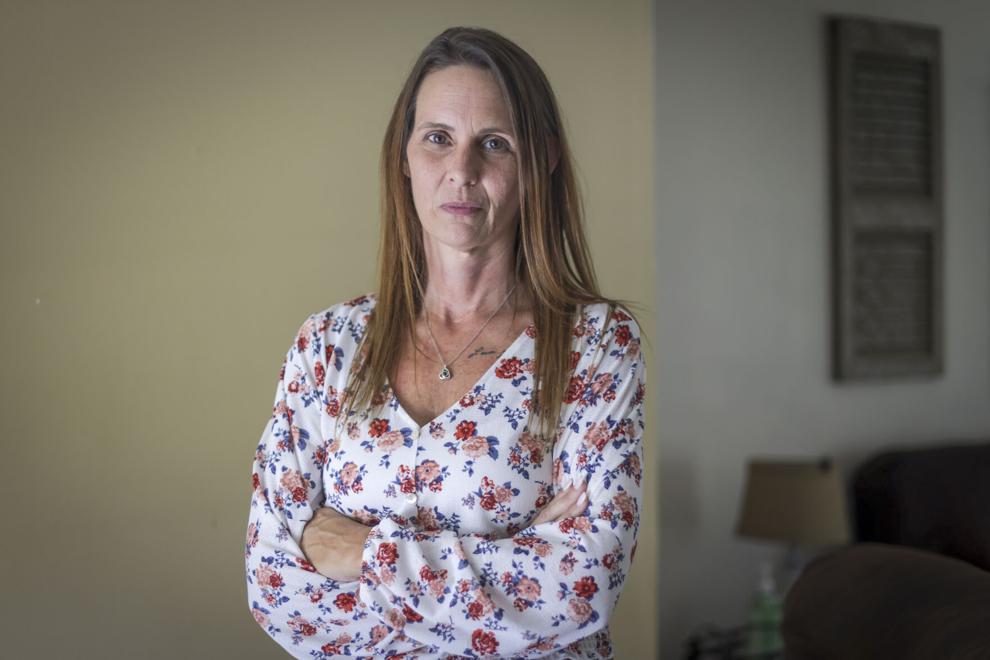 But McPherson said her supervisors never acted on her complaints.
When workers like Borst and McPherson quit, the department struggles to replace them. Two out of every three child welfare trainees left the agency over the past year.
Amid the staffing collapse, a second line of defense for vulnerable children has also weakened. While caseworkers divide their time among dozens of children, each foster child is supposed to get their own court-appointed special advocate. The idea is to have a dedicated adult in every kid's corner.
But in East Baton Rouge Parish, children now wait at least six months for an advocate. Eighty children are now in line. It's the first time since 2009 that the parish has had to use a waitlist, and it has grown since the 2020 pandemic. Capital Area CASA Executive Director Liz Betz said she has struggled to recruit volunteers even with a 60% increase over the past year of Baton Rouge children entering foster care.
'This is a cycle'
As anger simmered in Houma over one boy's death in July, it exploded in Baton Rouge a few weeks later after the death of another.
Mitchell Robinson had died in late June from overdosing on fentanyl, but police took about a month to build a case against his mother, Whitney Ard. They arrested her in early August.
The Department of Children and Family Services received two reports from a hospital about Mitchell overdosing in April and June. A doctor filed a third report on June 17, explaining that his drug screen was positive for fentanyl exposure and warning of the case's urgency. A little more than a week later, no child welfare worker had checked on Mitchell. Then he died of a fentanyl overdose.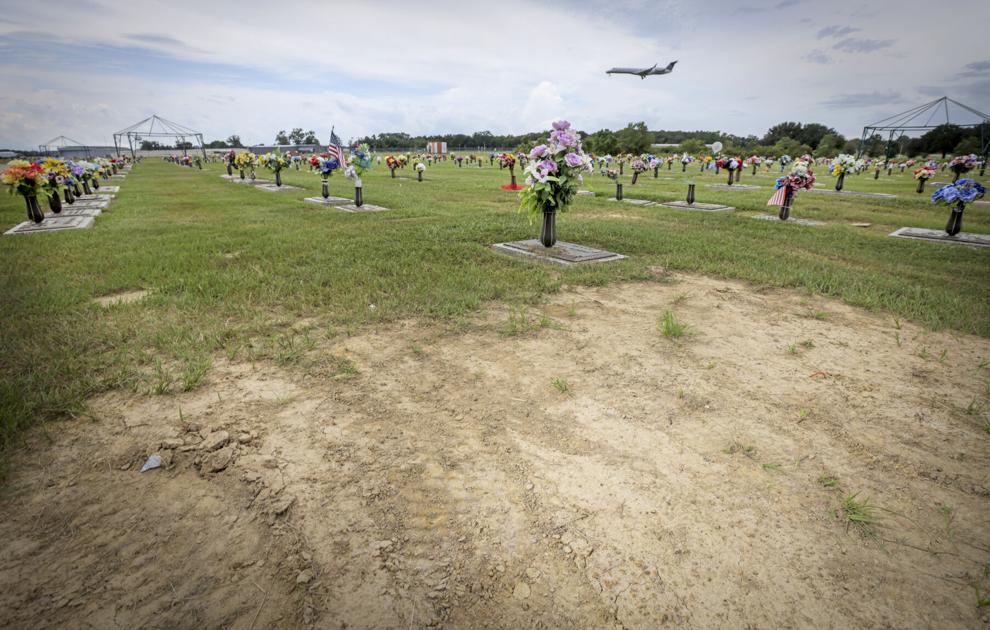 Outrage reached the State Capitol. The Senate Select Committee on Women and Children called on child welfare officials to explain themselves at a hearing. Mitchell's family, like Ezekiel's, had also been reported to law enforcement.
"I don't know what it is about this state that continually fails to protect kids," said David Utter, one of the attorneys for Mitchell's family and a longtime advocate for juvenile justice reform in Louisiana.
"This is a cycle," Utter said. "When you don't take care of 2-year-olds, you're going to see them in the juvenile justice system. Or you're going to see them in the criminal justice system. It's just tragic and outrageous and really, really frustrating."
Utter and other lawyers representing the Robinson family said the little boy's death should prompt a revamp of the state's child welfare system, including more funding. State Rep. Jason Hughes, D-New Orleans, has called for Walters, the agency secretary — an appointee of Edwards, a fellow Democrat — to step down, saying she has "offered many excuses instead of solutions."
Edwards said last week that the agency's actions in Mitchell's case "represent a real failure" and that it was important to determine what policies and procedures were not followed or needed to be changed.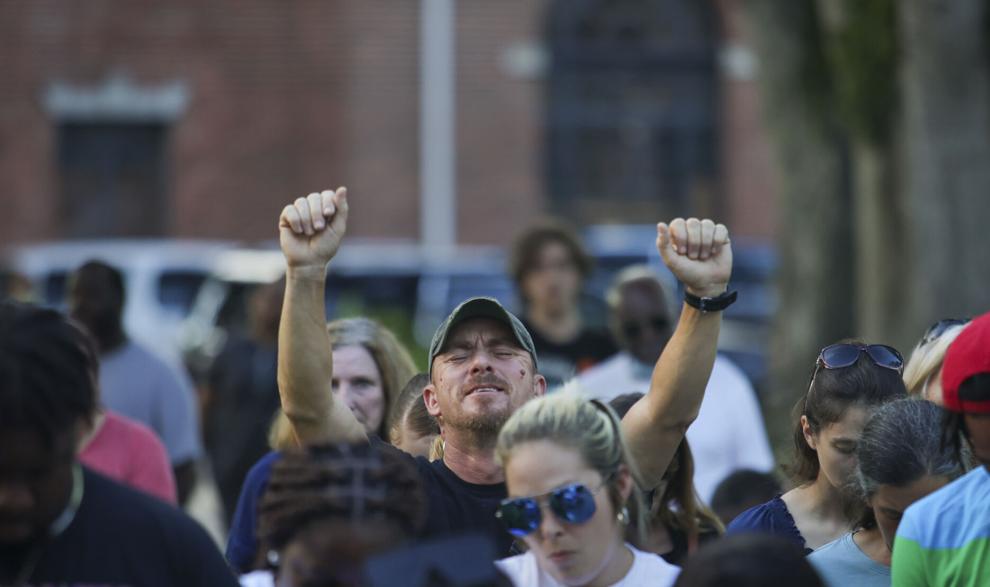 The next day, Walters put forth a series of recommendations for changes at the agency. She also sought to explain the lapses in Mitchell's case, while saying she was not "excusing the inexcusable."
She said the agency did not open an investigation after the first report, and a caseworker made one visit after the second report, though the family wasn't home. After the caseworker got sick, her supervisor failed to step in on the case after the third report came in.
Mitchell died a little more than a week after the agency received its third report about him. The supervisor has since resigned. The caseworker has been suspended while the department continues to investigate.
"This case has given everyone a sense of urgency that we've all got to get at the same table and get tighter communication going," Walters said, about plans to strengthen lines of communication among the agency, law enforcement and hospitals.
Walters also said she was troubled to hear reports that supervisors weren't supporting rank-and-file workers.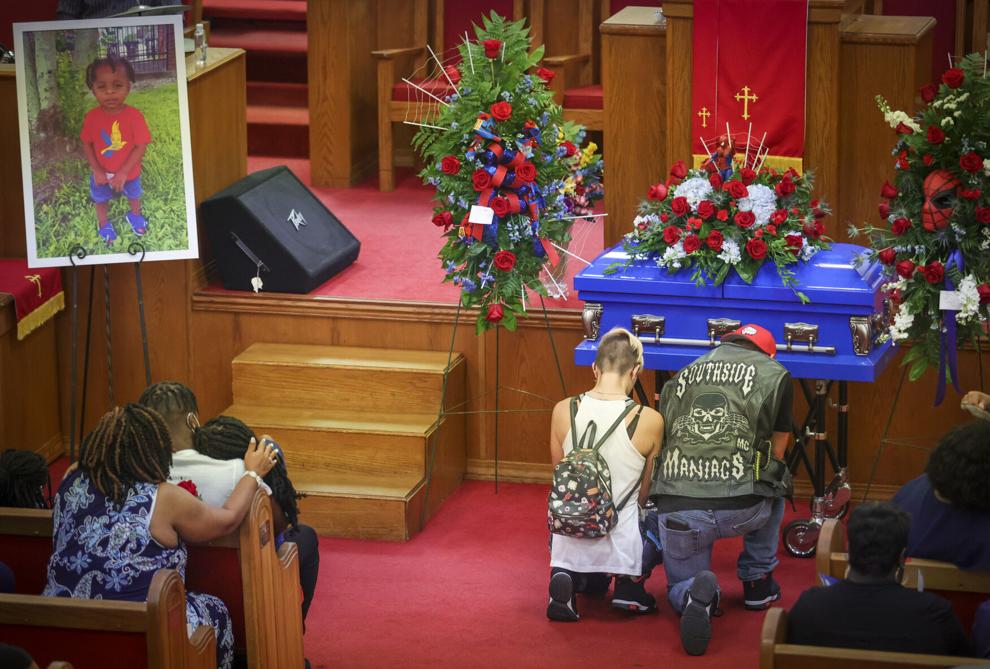 Top-ranking agency officials have turned much of their attention to stabilizing staffing shortages in Baton Rouge. This summer, the Baton Rouge foster care office had eight full-time employees.
It needs 38 to be fully staffed.
Other offices are short-staffed, as well, but Baton Rouge is bleeding the most. Hodnett, the assistant secretary, said she asked managers around the state to send her experienced workers. The agency created a "strike team" of seven investigators and one supervisor who will spend the next two months in the capital city.
"We know what it takes to have a good, solid child welfare system. It takes a lot," Hodnett said. "And there is a world of difference between what the public expects and children deserve, and what this current structure is able to provide."
Agency falters as cases mount
People who interact most closely with the agency say its workers are under excruciating strain.
Foster parent Kirstie Mendheim Graugnard said caseworkers sometimes hit the road at 3 a.m. to arrive at her house at 6 a.m. in St. Tammany Parish. She's fostered 30 children, mostly teenagers, since she got certified in 2019.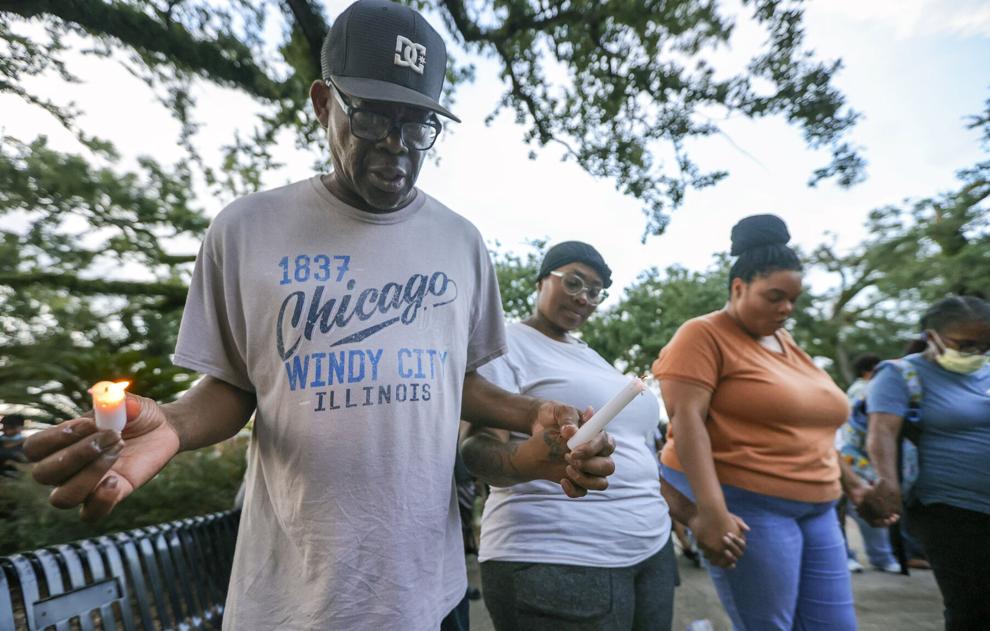 "These women are so overworked and underpaid, it's insane," she said. "They drive all over the state every day. The workers themselves have done such amazing things, and they deserve so much more."
But their jobs keep getting tougher. Borst, the former Rapides Parish caseworker, said the families she dealt with were consuming ever greater volumes of drugs and experiencing escalating violence. She sees no reason not to expect those trends will continue.
Judge Thomas Duplantier, who has spent more than a decade handling juvenile cases in Lafayette, said he saw an unprecedented number of families between January and March coming to court after allegations of abuse and neglect.
He said he had 60 such cases in the first two months of this year, a 200% increase from the previous year. Not all of the children needed to be removed from their homes, but they all required intervention and caseworkers.
"It's an alarming number. For me and my career, this seems to be the most cases like that," Duplantier said.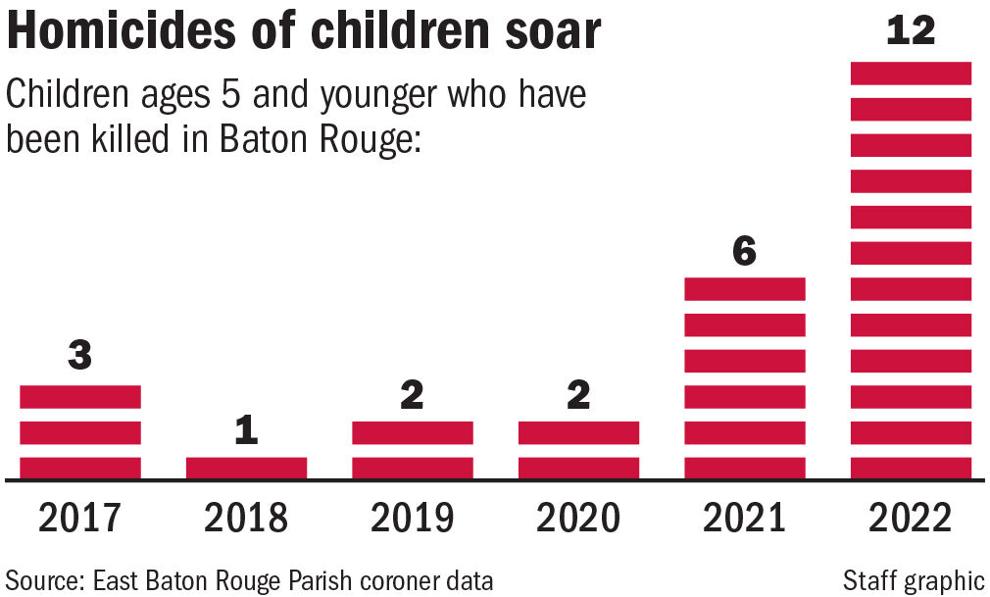 In April alone, East Baton Rouge Juvenile Court Judge Adam Haney handled three cases in which children needed new homes after their parents were arrested on suspicion of killing one of their siblings.
"I've been on the bench nine years," he said. "Three in one month is shocking."
Among the children killed that month were 4-year-old China Record and 5-year-old Summer Hawkins.
China's mother and grandmother, Kadjah and Roxanne Record, have both been charged with first-degree murder and cruelty to juveniles; police and prosecutors say they forced the girl to drink a bottle of whiskey until she died. Summer's father, Aaron Hawkins, has been charged with second-degree murder and second-degree cruelty to juveniles; doctors found "severe bruising and trauma" all over her body.
A child welfare worker has been subpoenaed in China's case, though the extent to which either family interacted with the agency is unclear. Former caseworkers and juvenile court attorneys say fatalities rarely happen without the agency having looked into a family at one point or another.
But understaffing makes it impossible to keep up with the allegations.
With so few caseworkers, the agency is pulling staffers from other areas — including supervisors — to help manage cases. But that leaves other work undone. And it still doesn't mean every case will be handled timely, or well.
In Alexandria, for example, McPherson was asked to help their short-staffed child investigations team in 2020 while she was working in foster care.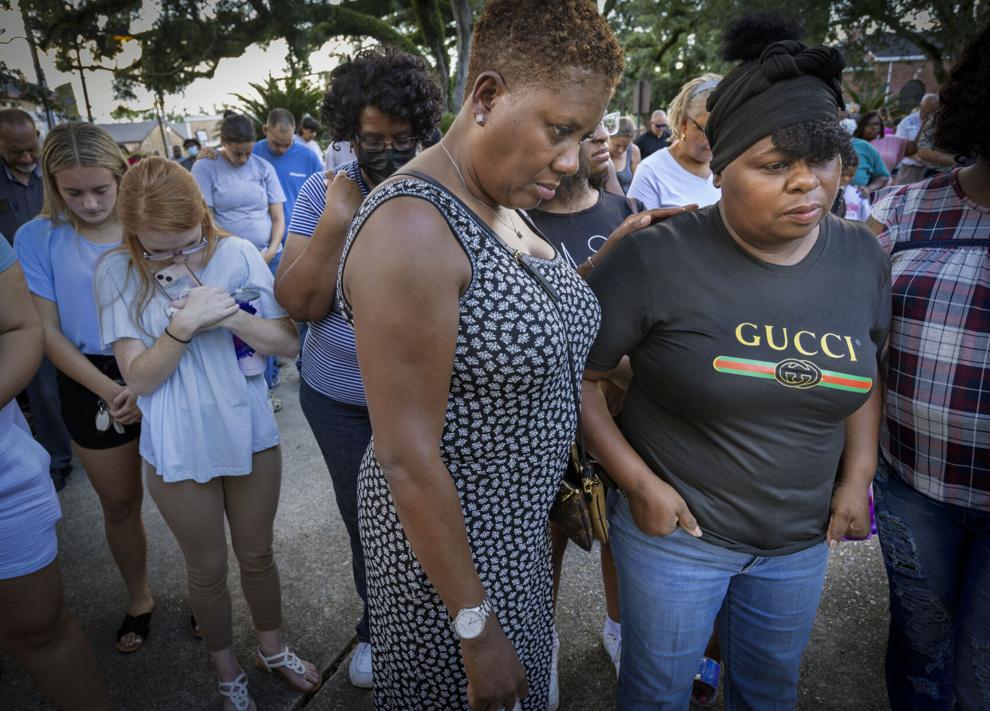 She was already juggling a caseload of 24 children at the time, and she was responsible for reaching out to dozens of other people monthly on behalf of each of them. Ideally, foster care workers would be responsible for only about 10 children at a time, child welfare administrators recently testified.
But McPherson was an experienced investigator, so she said she agreed to add seven investigations into child abuse and neglect to her caseload. Those cases had reached the agency four months earlier. In two of them, she said, the children were in such dangerous conditions that she immediately removed them from their homes.
She couldn't believe they had survived for the four months between when their cases were opened and when she was finally able to visit them.
"At the end of the day, these are children that cannot take care of themselves," she said. "We have a report for a reason. And I just feel like we consistently let them down."