In front of 2,400 sweaty, jam-packed, crowd-surfing and slam-dancing fans at the Fillmore New Orleans recently, Pierce the Veil singer/guitarist Vic Fuentes and bassist Jaime Preciado engaged in an unusual debate:
Are the metal discs adorned with stars and the moon that are found throughout older New Orleans neighborhoods manhole or water meter covers?
The members of Pierce the Veil hail from San Diego, so they can be forgiven for not remembering exactly what the distinctive discs are.
That they knew of their existence at all is testament to the six weeks they called New Orleans home.
In the fall of 2021, they settled into a rented house in Faubourg Marigny to record their fifth album of hard-hitting alternative rock, "The Jaws of Life."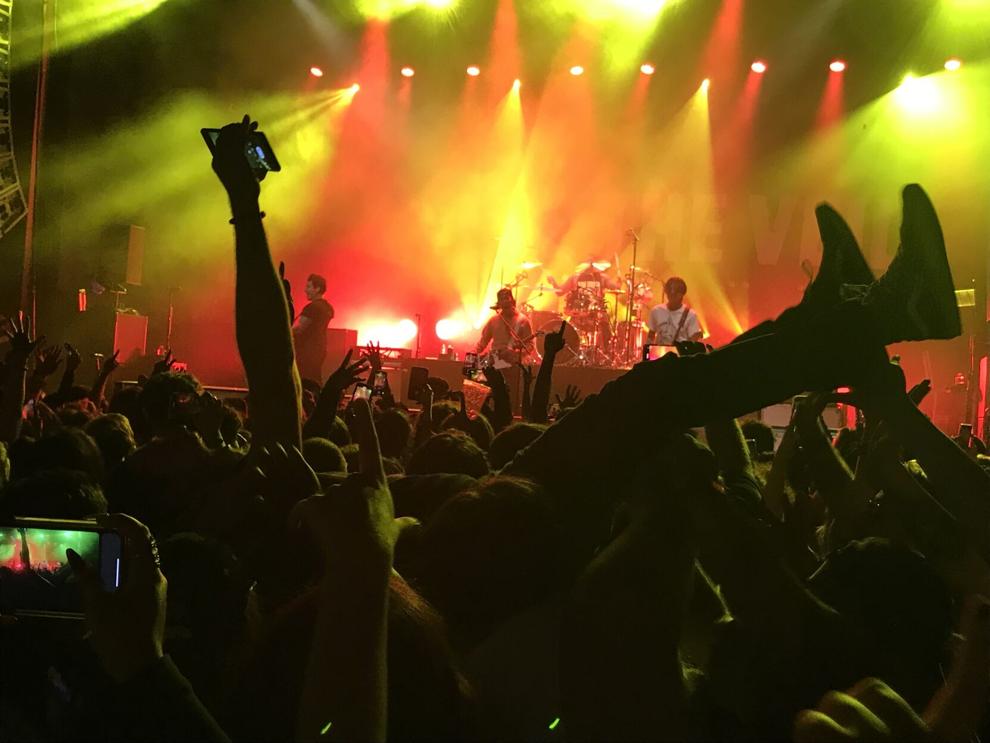 Released in February, "The Jaws of Life" hit No. 1 on Billboard's hard rock album chart and No. 2 on its alternative album chart, an indication of the musical style line that Pierce the Veil straddles.
In the 1990s, the likes of Pearl Jam, R.E.M., Sheryl Crow, Iggy Pop and Emmylou Harris came to New Orleans to record at producer Daniel Lanois' now-defunct Kingsway Studio inside an Esplanade Avenue mansion. Artists still occasionally make pilgrimages to New Orleans to record.
Fuentes, Preciado and Pierce the Veil guitarist Tony Perry embraced the local aesthetic as fully as anyone who makes music as far removed from the traditional sounds of New Orleans as they do.
So when Pierce the Veil's Creative Control Tour, a loud, four-band package co-headlined by The Used, filled the Fillmore on May 24 — the line to get in stretched around three sides of Harrah's casino — it was a sort of homecoming.
"We felt like part of the community" while making the album, Fuentes recalled as he reminisced backstage with his bandmates.
"We got the real New Orleans experience."
The Paul Meany connection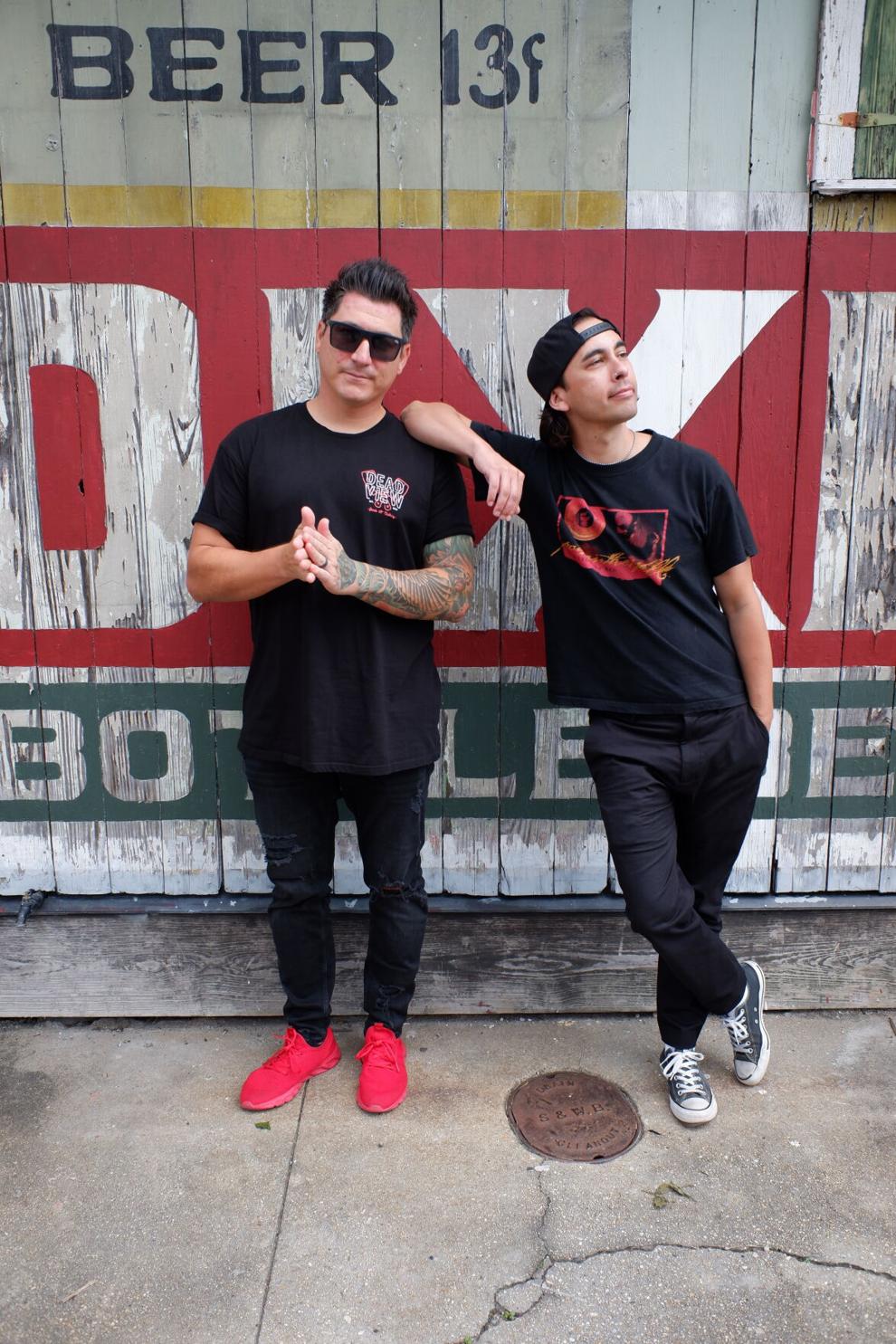 Over the years, Pierce the Veil has passed through New Orleans on tour multiple times. Like many musicians, they scheduled off-days in the city, parking their tour bus at an RV park just outside the French Quarter.
Despite their hard rock pedigree, they are familiar with, and appreciative of, the city's musical legacy, in part because Fuentes' father is a jazz guitarist.
What brought them to New Orleans for their extended stay in 2021 was the chance to record with producer Paul Meany.
Meany grew up in Chalmette and graduated from Brother Martin High School in 1994. In the early 2000s, he formed the alternative rock band MuteMath.
MuteMath's 2006 full-length debut referenced everything from the Police to early Coldplay. The band's eye-popping "backward" video for the single "Typical" logged more than a million YouTube views and earned a Grammy nomination.
MuteMath released four more studio albums. Following a 2016 tour with Twenty One Pilots, Meany started collaborating with that band; he co-produced Twenty One Pilots' 2018 album "Trench."
His work with both MuteMath and Twenty One Pilots caught the collective ear of Pierce the Veil.
"Typically we go to where the producer is," Fuentes said. "Especially for this record, we wanted to do something kind of out of the box and have a completely different experience. When we heard (Meany) was from New Orleans, we were like, 'This is perfect.' We love New Orleans. It's such a soulful city."
They were supposed to start recording in late summer 2021, but Hurricane Ida forced a postponement until that October. (The delay meant they had to take a break during the recording to fly to Mexico for Perry's previously scheduled wedding.)
Meany moved gear from his home studio to the rented house near the intersection of Marigny and Royal streets where the bandmembers also lived throughout the recording session.
"We had drums in the living room, guitars in the kitchen, the control room in the other living room," Preciado said. With Meany, "it was cool to work with someone that knows the ins and outs of being in a band. The dinner and lunch conversations were pretty inspiring — all the do's and don'ts."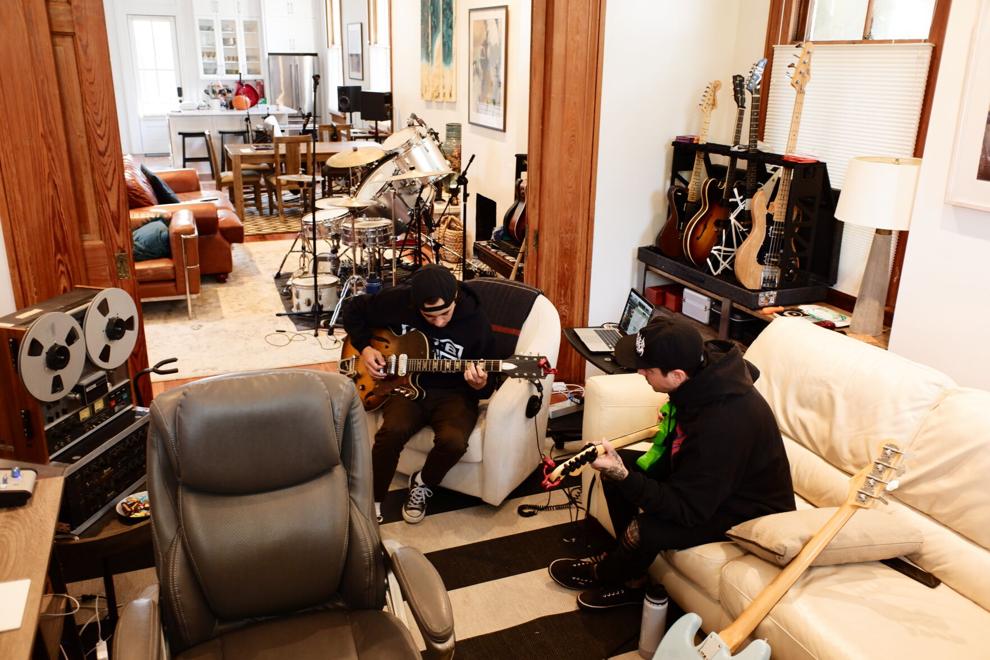 Meany also introduced them to king cakes, crabcakes and, on a chilly afternoon, Hansen's Sno-Bliz Shop.
"Paul said he grew up on that and he had to show us," Perry said.
They recorded drum parts at the nearby Marigny Studios but otherwise tracked most of "The Jaws of Life" inside their rented house. They'd generally work until 11 p.m. or so, when Meany would clock out to drive home to the north shore.
The neighbors didn't seem to mind. One woman left a note that said, in essence, "I don't know what band you guys are, but it sounds awesome."
During their off-hours, they walked to the French Quarter or Frenchmen Street, where, Fuentes noted, "on any given night, I could see some of the best musicians in the world just shredding."
They had breakfast at the Ruby Slipper and unwound at the dive bar Anna's.
"Everybody was just super-lovely to us," Preciado said. "We became part of the neighborhood because we'd go there multiple times. We started to know the bartenders."
Halloween night recordings
New Orleans seeped into "The Jaws of Life," though not necessarily overtly.
"The word that I think about with New Orleans is 'resilience,'" Fuentes said. "The song on the record called 'Resilience' was a little nod to New Orleans.
"We made a point to try to bring New Orleans into this album in some way. We were finding it difficult without going so literal as a brass band."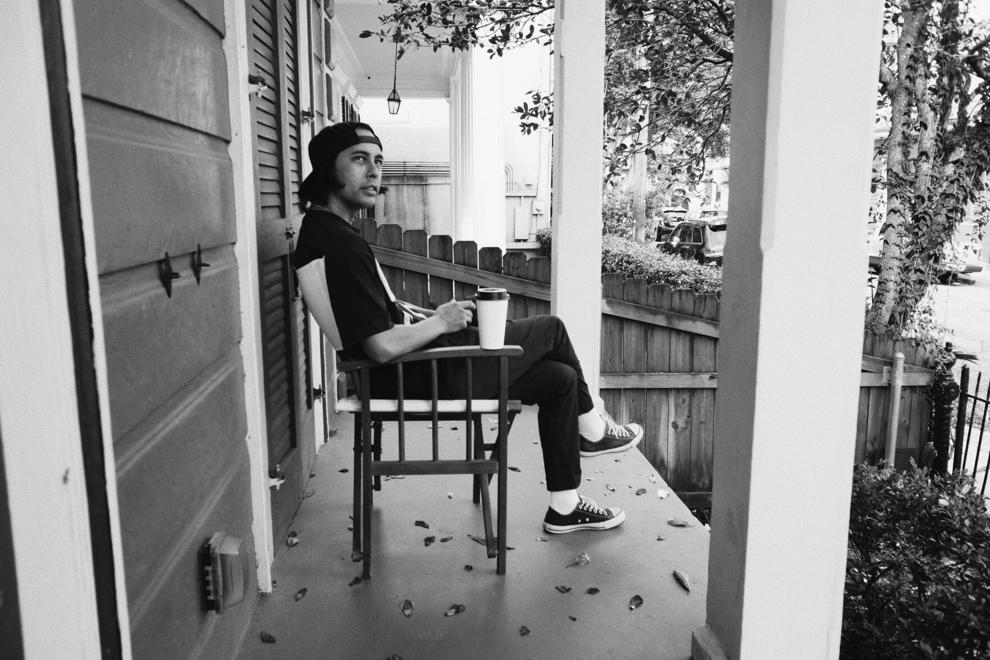 Instead, Fuentes and Preciado wandered in and out of bars and Frenchmen Street crowds on Halloween night, recording ambient snippets of nightlife on their cellphones.
"Everyone else is drunk and having a great time, and we're working, kind of," Fuentes said.
They were "literally the only two people who weren't dressed up," Preciado said. "We tried to sneak (the ambient recordings) in little pieces on the record for textures."
The New Orleans connection carried over to the artwork and marketing of "The Jaws of Life."
They adapted the Sewerage & Water Board water meter logo for a Pierce the Veil logo that appears in the CD booklet.
To promote the album, they sent radio stations a "New Orleans starter kit" with beignet mix, beads and French Truck coffee, which became a favorite of Fuentes. He even shipped some to San Diego so he could take it on tour.
"I'm so glad we did the album here, because we have this experience now," he said. "It was so positive and so fun."
Preciado agreed. "When you're super-inspired by the place you're at, the days go by really quickly. Some days we got more (done) than others. But it was nice to be in this place. It felt very welcoming."