Throngs of book lovers descended on Tulane University on Friday for the first full day of this year's New Orleans Book Festival, which included an unscheduled drop-in by first lady Jill Biden, who slipped into an afternoon talk on historical fiction and quietly listened to the end.
On a day when many visiting celebrity authors looked to burnish their New Orleans bona fides and make local connections, Biden had a trump card to play: "I'm a Tulane mom," she said, referring to daughter Ashley, a social worker who obtained a B.A. in cultural anthropology at Tulane in 2003.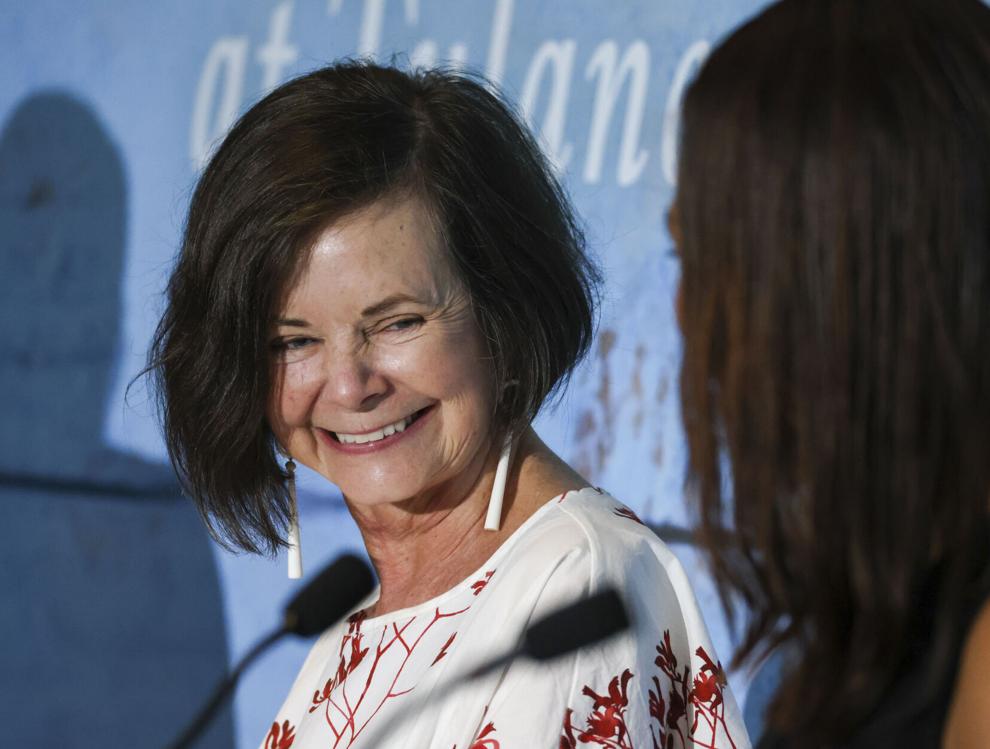 Biden, who was in town to highlight cancer research, told author Geraldine Brooks she is reading Brooks' "Horse", a novel ostensibly about a 19th century racehorse but one seeped in contemporary themes of race and parallels between human and animal suffering.
"When I knew I was coming to New Orleans for a cancer event and then I heard there was the book festival, I am an English teacher so I said I had to go," Biden said. "I hear so many political speeches. This was just so refreshing."
The afternoon session Biden attended, entitled "Illuminating the Human Spirit," included Sadeqa Johnson, author of "Yellow Wife," a novel about an antebellum slave in Virginia; Mississippian Katy Simpson Smith, who has written four works of historical fiction; and moderator Morgan Babst.
As with many of Friday's 41 separate events, the demand to listen to the historical fiction writers far exceeded the supply of seats, and it appeared that as many as 100 people queuing to enter had to be turned away at the door.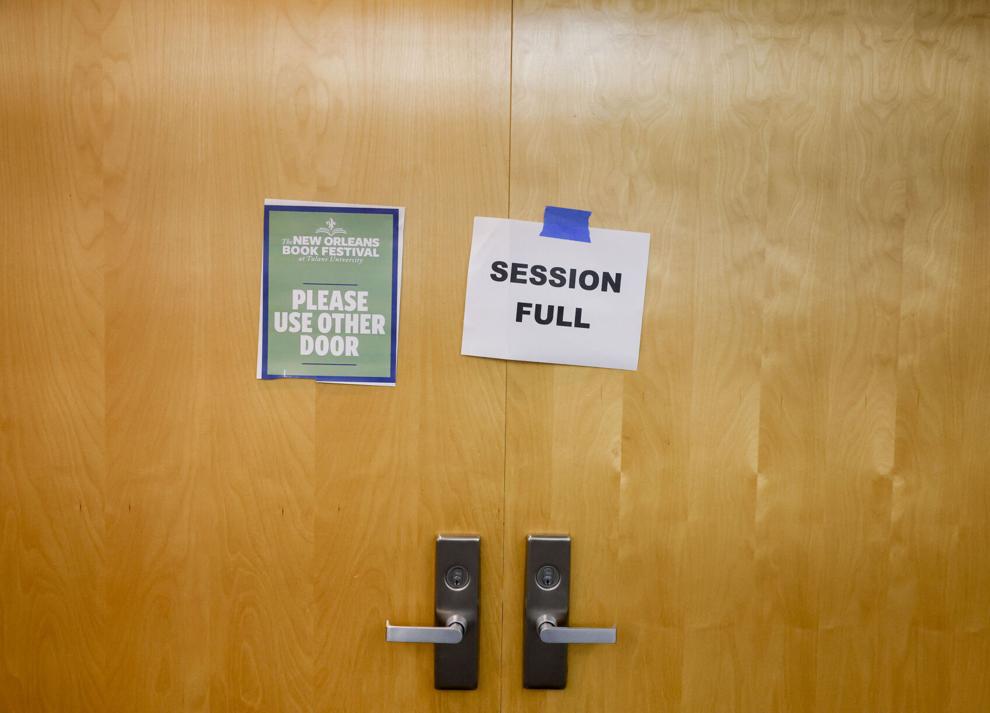 Another session in high demand was a conversation between The Washington Post legend Carl Bernstein and New Yorker writer Ken Auletta, who discussed the fall of Hollywood mogul Harvey Weinstein (subject of Auletta's latest work) and whether it has spurred lasting change.
There were few sessions that were not standing room-only.
"It's a great problem to have," said Roger Dunaway, one of Tulane's directors of communications and marketing, of the surprisingly high interest. "We've had a great turnout today, and some of our rooms are packed. Luckily we have some overflow rooms with audio."
Book lovers of all ages
Tulane had more than 350 people deployed in various roles to help smooth the experience for visitors, including 150 volunteers, 40 "author ambassadors" to keep the writers from being buttonholed for too long by overenthusiastic fans, as well as security and ushers.
The event drew a wide array of attendees, from retired people with time on their hands to several large parties of schoolchildren accompanied by their teachers.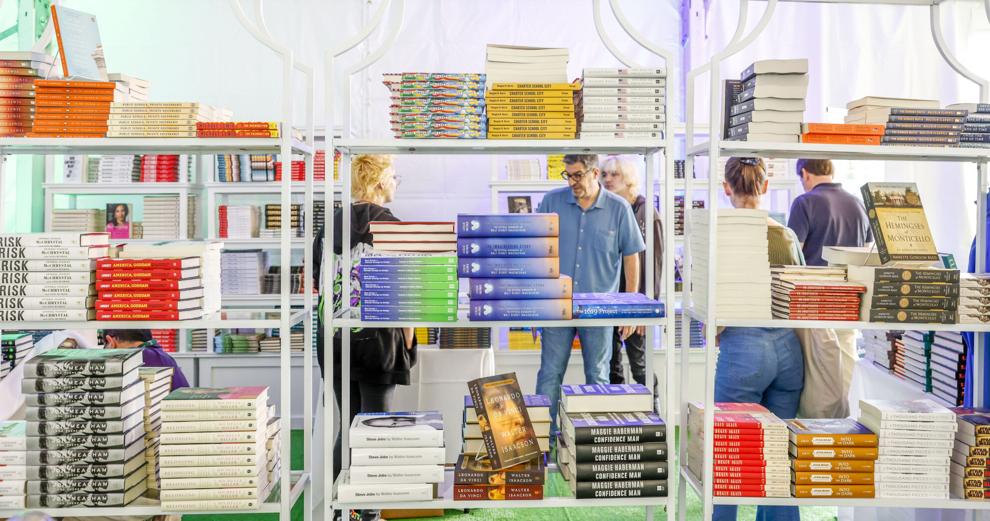 Benjamin Patrier-Letius, a music teacher from Ecole Bilingue de la Nouvelle-Orléans, said his large group of fifth and sixth graders came to hear poet Cleo Wade in conversation with NBC News host Savannah Sellers.
"We were going to 'The Battle for America's Future' (with Jonathan Martin talking to Betsy Fischer Martin), but we were late," Patrier-Letius said. His students said they were happy to be outdoors at the Hyatt Regency Festival Tent, rather than in one of the lecture halls.
Earlier in the tent, Brooks had talked to Michael Lewis in depth about "Horse" and its connection to New Orleans: One of the book's key characters, Richard Ten Broeck, was a founder of the antebellum Metairie Racetrack (long since Metairie Cemetery) and owner of Lexington, the horse at the center of the fact-based novel which won many of its races in Metairie.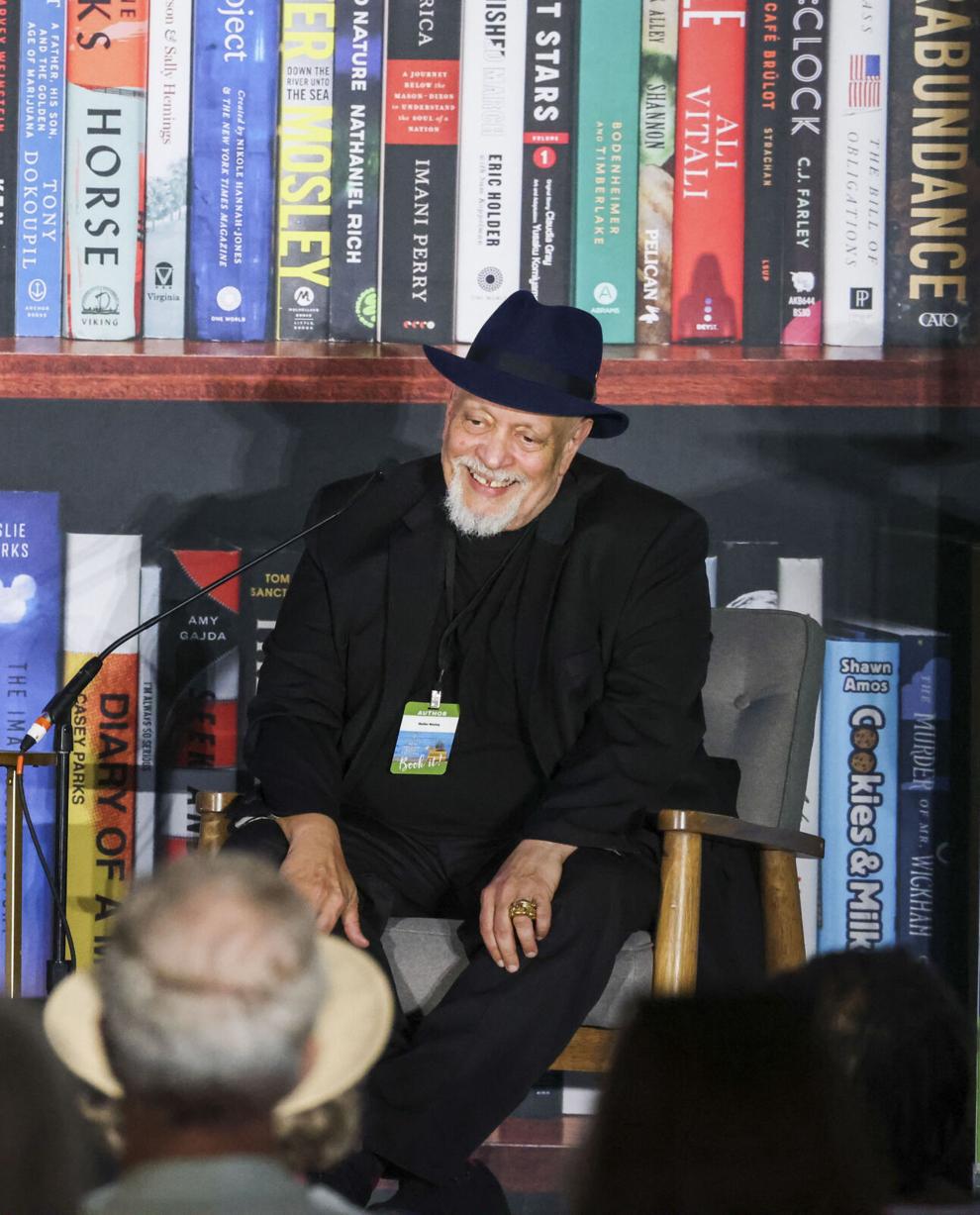 Walter Mosley, author of "Devil in a Blue Dress" and many others featuring private eye Easy Rawlins, said his father was born in Iberia Parish.
In a lively chat with Michael Smith, a Mosely superfan and general manager of the Hyatt Regency New Orleans Hotel, Mosely also revealed how he had approached the actor Laurence Fishburne on a street in the French Quarter and asked him to play the lead in the movie version of his novel "Always Outnumbered."
"He said, 'Yes,' and I thought, 'Well, that was easy'," Mosley recounted.
A perhaps more profound local connection for the crime writer was when he was a bored oil executive working in New York City and the first words he wrote as he contemplated packing in the day job and becoming a writer: "On hot sticky days in southern Louisiana, the fire ants swarm."