Days after the final bell tolled, the yellow and green sign in front of Grace King High still bore a solemn message: "Last Day of School May 24."
Inside the Metairie school, yearbooks, trophies and other memorabilia would be packed and taken to a warehouse for storage, until they are sold at auction. The halls were bare of the banners that once announced the home of the Fighting Irish, and the oil painting of the school's namesake, a New Orleans writer of the late 19th and early 20th centuries, had been removed from its place in the library.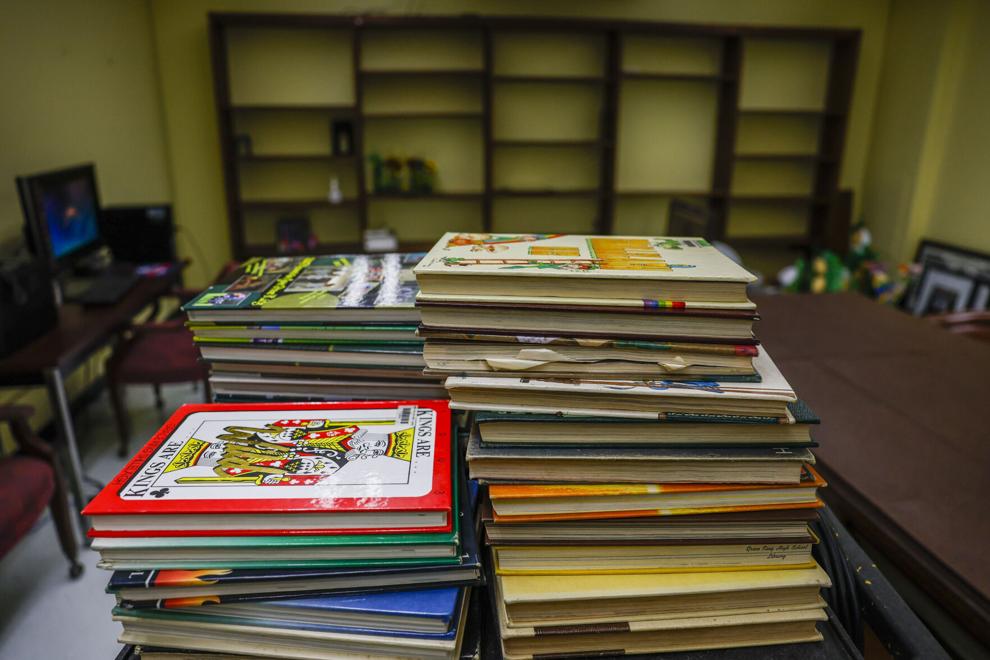 Come August, a new student body will arrive at this campus, founded as an all-girls school just off West Esplanade Avenue near Fat City in 1968, when Jefferson Parish's population was still booming.
Grace King's closure marks the end of an institution that has produced a long list of successful alumni. Among them:
"You take it for granted while you're there, and then you go around the world and you see fancy things and you realize you had it pretty good," said Khan, valedictorian of the Class of 1994. 
The Kolleens
Last month, the Jefferson School Board approved a sweeping plan to close Grace King and five other schools, and relocate two others. Haynes Academy, a magnet school in Old Metairie, will shift into the Grace King building. Would-be Grace King students will be split between Bonnabel Magnet Academy High School in Kenner and Riverdale High in Old Jefferson.
The plan, touted by the school system as a response to declining enrollment and a teacher shortage, was met with sharp public outcry. 
Grace King High opened as "the area's most modern education facility" for 1,700 girls, under the guidance of principal Velma Kemp. For years it operated on a platoon schedule, with girls attending school on staggered morning and afternoon shifts.
Kemp ran a tight ship for her students, then known as Kolleens, said Glenda Castro, Class of 1974. Castro recalled Kemp waiting with a 12-inch ruler in hand as girls stepped off the morning bus, ready to rip hems out of too-short skirts or tell them to call their parents for new clothes. Kemp's morning announcements would begin with "Young ladies" and end with "Shamrocks to everyone."
"Back then we were afraid of her, but we endear her today," Castro said. Kemp died in 2012.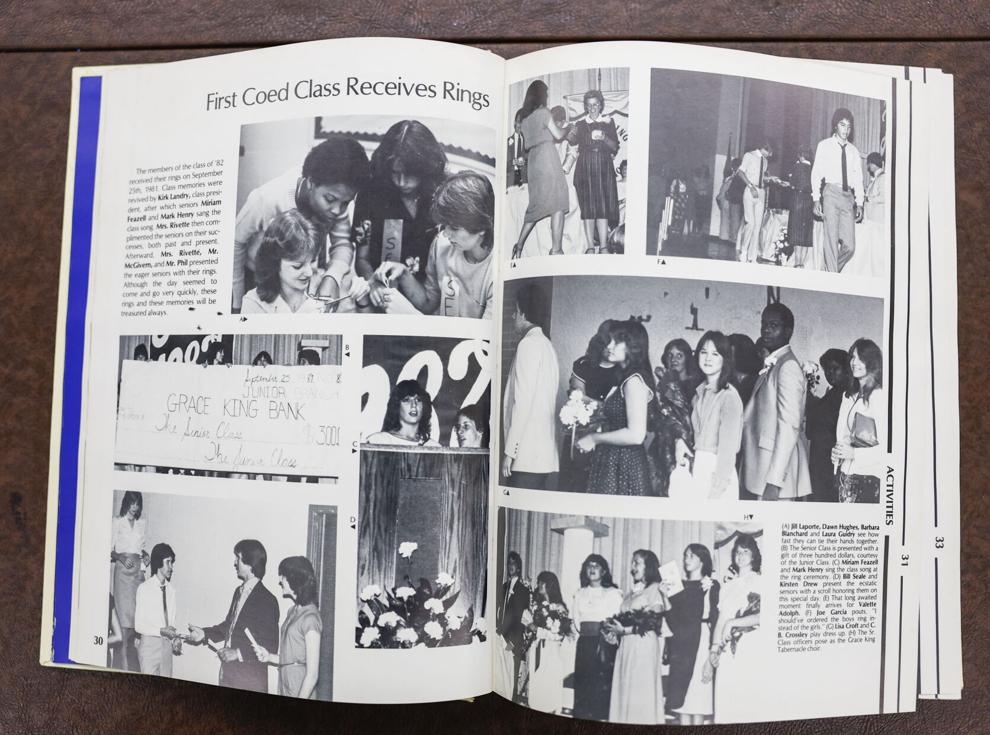 The first volume of Grace King's yearbook, the Shillelagh, bragged about the new building with modern laboratories, overhead projectors, stenography laboratories and all-electric kitchens in the home economics classroom. 
Jefferson Parish public schools were single-sex from the early 1960s. In 1980, Grace King, along with East Jefferson High, became co-ed for the first time, and Grace King's sports teams were named the Fighting Irish.
The demographics of the school changed over time, reflecting larger population shifts in Jefferson Parish.
Brazile, Class of 1977, attended the school in its first years of integration as one of a handful of Black students who were bused in from Kenner.
Reflecting on her years as a Kolleen, Brazile said she was overcome with emotion.
"It was perhaps one of the most important phases of my life, not only because I was a teenager, but more importantly I got to meet friends from different cultures, backgrounds, and they have become my lifelong friends," Brazile said. "Black, White, rich, poor, middle class, Italian, Jewish -- it was a mixing bowl back in the '70s and '80s where women from all different backgrounds mixed and learned each other."
The school most recently served a diverse student body of 1,280 students, 19% Black, 64% Hispanic and 12% White.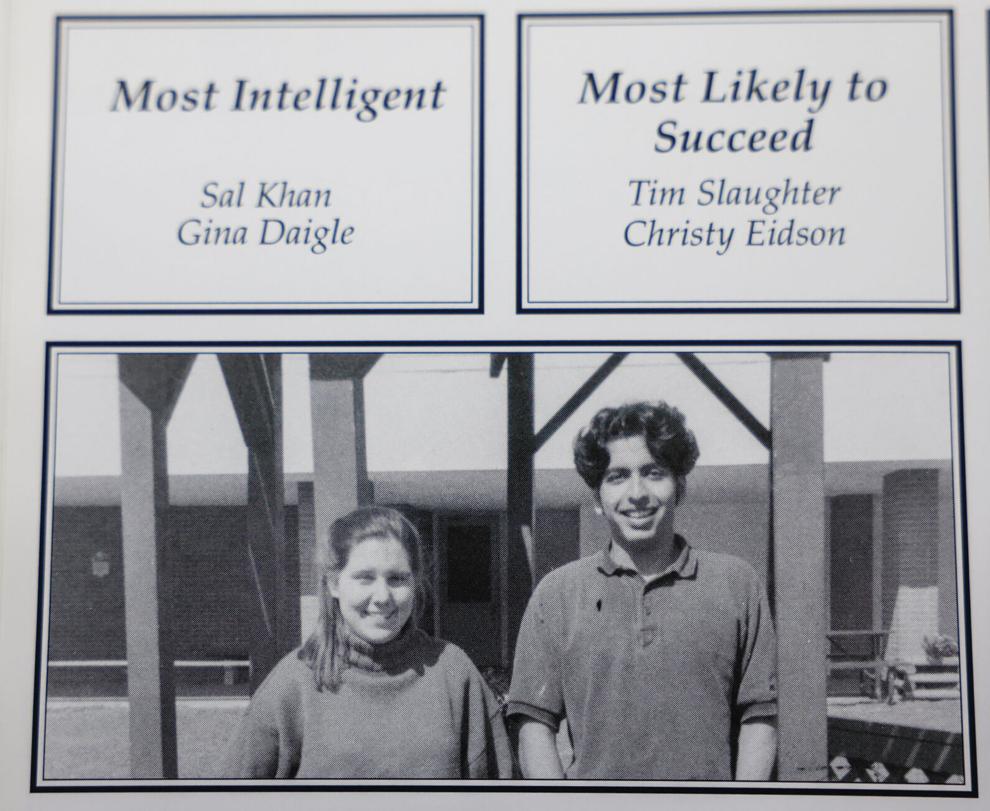 Gerod Macon, Grace King's last principal, who has held the position since 2021, said there was a major shift around 2015, with an influx of Hispanic students. 
Khan said that in the 1990s Grace King was known as the most academically rigorous in Jefferson Parish, and that many of his former teachers moved to Haynes when it became a magnet school. King was most recently a B-rated school.
Alumni reflect
Khan, who was voted "most intelligent" in his senior class, said peer tutoring with the Mu Alpha Theta mathematics honor society informed his adult career creating online videos that revolutionized math learning. 
While at King, Kahn fronted a heavy metal band called Malignancy, and he sang his valedictory speech at the Pontchartrain Center with a guitar, despite objection from the principal. He also was arts editor, and drew cartoons, for the student newspaper.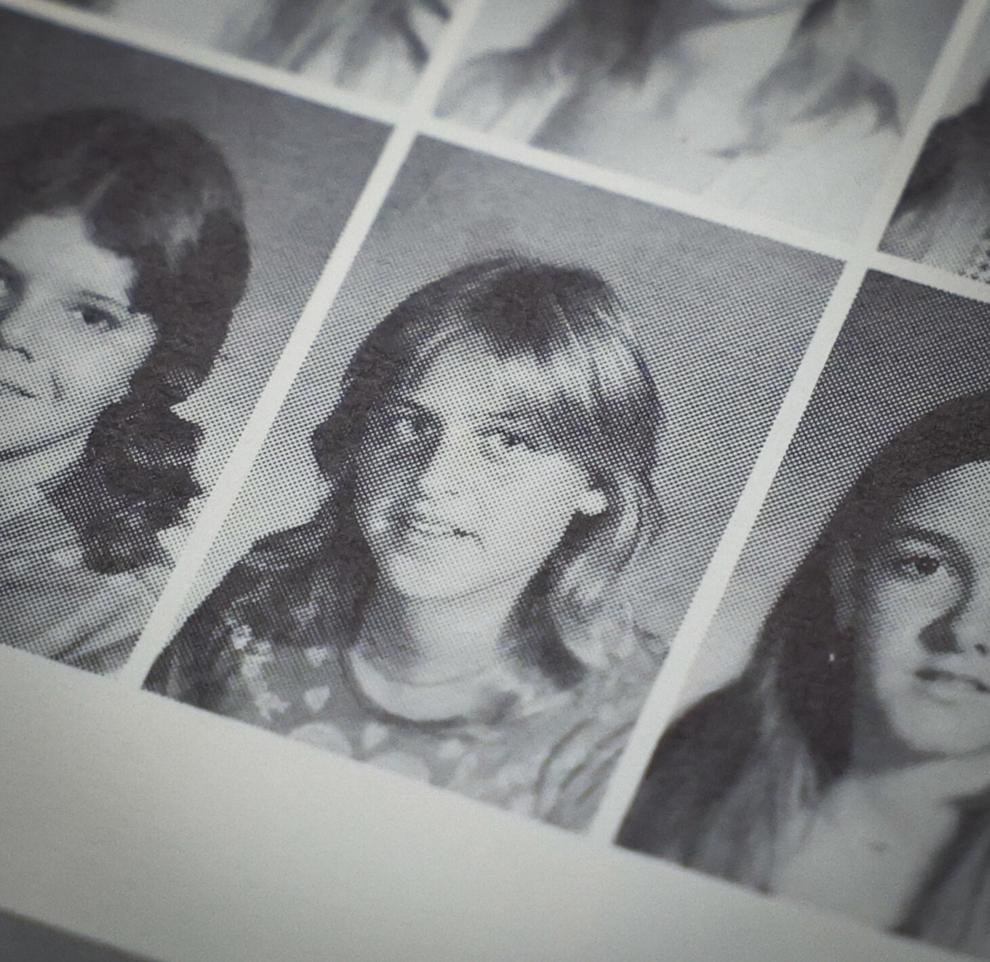 "It had a little bit of everything, all the dimensions of an American high school, the good and the bad," he said.
The school also served as a breeding ground for those with political aims. Louisiana state Rep. Paul Hollis, Class of 1990, said his political aspirations began at Grace King, where he served as student body president for three years. Hollis, whose legislative district includes parts of St. Tammany Parish, said he hadn't decided whether he would try to walk through the gym, where he once addressed the student body.
Brazile credited Grace King with a learning environment that taught her to speak her mind. She served on student government and as a student volunteered for the Jimmy Carter–Walter Mondale presidential campaign of 1976.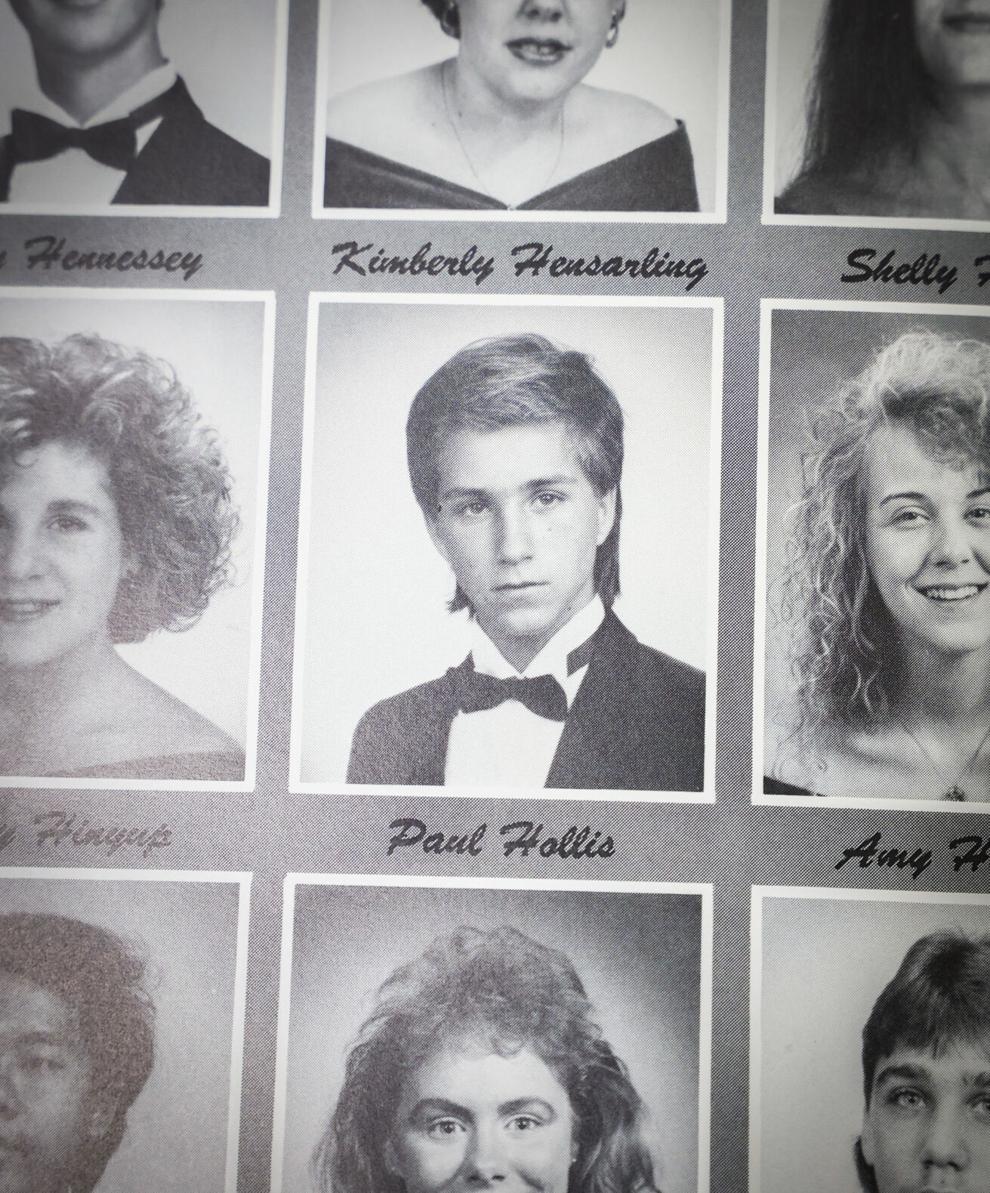 She has kept her class ring and letter jacket — she was on the track and softball teams, and was voted most athletic in her class.
Being a Kolleen felt like "being part of something big, because perhaps it was something big … what a loss to the parish, the region, the state," she said.
Betsy Fischer Martin, Class of 1988, recalled her time on the dance team, the Student Council and a civics class that fostered her interest in politics. Fischer Martin, an Emmy-award winning journalist, had a 23-year run at NBC News, including 11 years as executive producer of "Meet the Press."  
"People moved to Metairie for Grace King or they finagled the system to make it look like they lived there," she said. "It's the end of an era."