Ushering in a period of massive upheaval at Louisiana's largest public school district, the Jefferson Parish School Board approved a sweeping plan late Wednesday night to shutter six schools, relocate two others, build two new PK-8th grade schools and send thousands of students to different campuses beginning in August.
With only five months to go until the next school year begins, it now falls on Superintendent James Gray and his staff to implement the changes, including the logistically complicated task of reassigning students and staff to new campuses. The plan will impact thousands of students in the district, which has an enrollment of around 47,000. 
Under the plan the board approved at the end of a long meeting in Harvey, six schools would close at the end of the school year: Grace King High School in Metairie; Gretna Middle School in Gretna; Helen Cox High School in Harvey; Butler Elementary in Westwego; Mildred Harris Elementary in Westwego; and Washington Elementary in Kenner.
Two other schools would vacate their current campuses and move elsewhere: Haynes Academy would move to Grace King's campus; and Thomas Jefferson Academy would move to Gretna Middle's campus.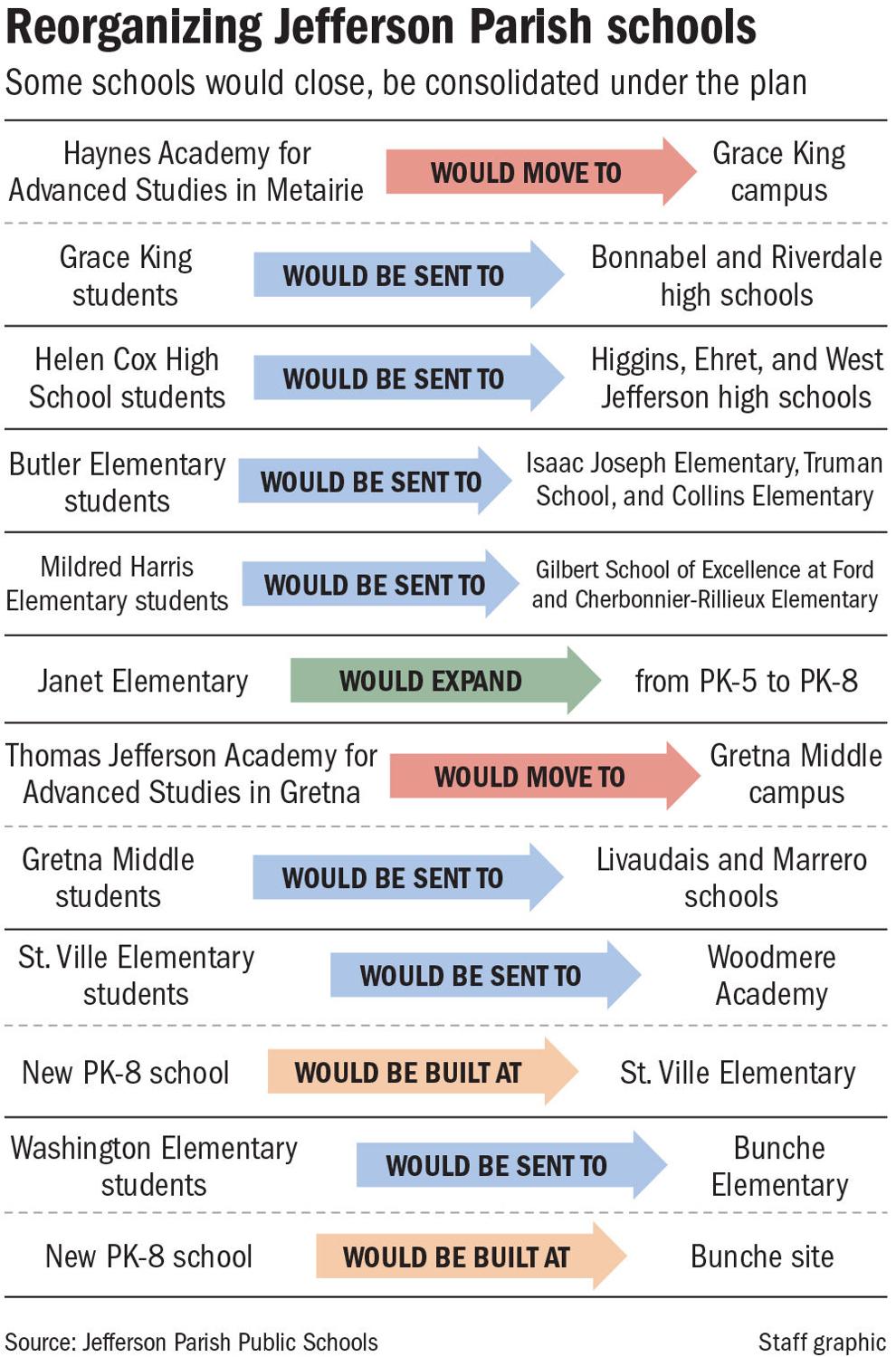 And two new PK-8th grade campuses would be built where Bunche Elementary and St. Ville Elementary are currently located. Students at St. Ville would be relocated during construction. Janet Elementary would also expand to a PK-8th grade campus. 
The approved plan is nearly identical to one that outside consultants recommended to the School Board last week. 
At the start of Wednesday's meeting, however, Gray recommended the board remove Woods Elementary from the list of schools slated for closure. The School Board followed that recommendation. 
The School Board ultimately voted 7-2 in favor of the plan, after more than three hours of emotional public comment and a failed attempt by two board members to postpone a decision on closures for at least one year.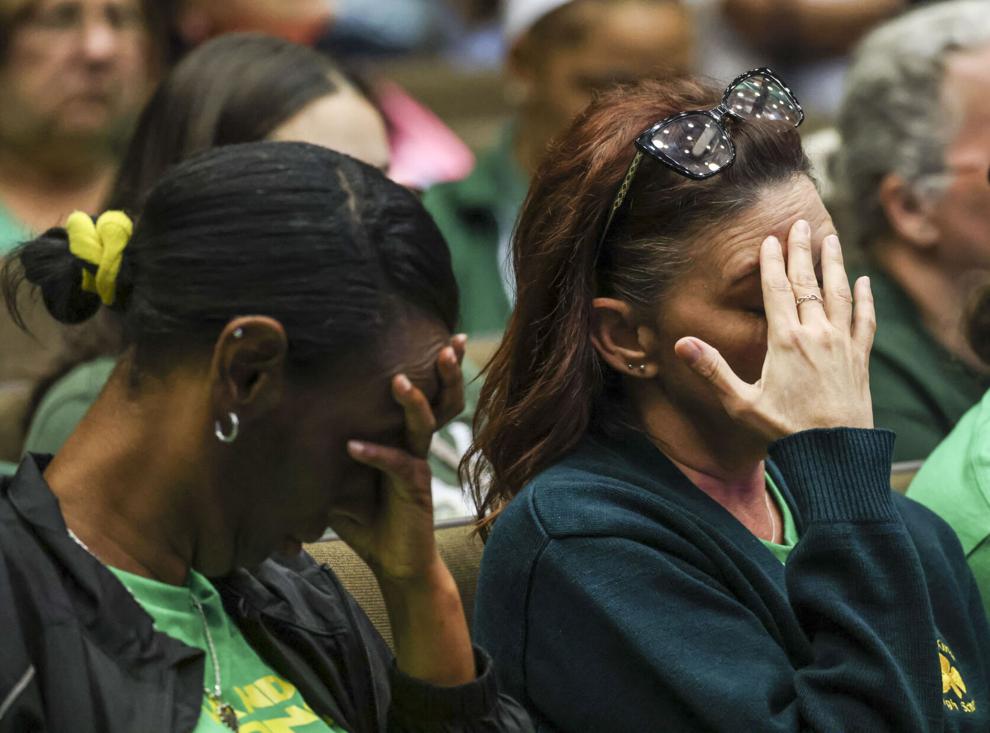 Kicking off the public comment was a fourth grader from Butler Elementary, who asked, "Why do you take such pride in other schools but not mine? Am I not important enough?"
Some speakers questioned whether the School Board had considered the emotional toll the school closures would have on students, with some calling it "traumatic."
Emily Ayestas, a senior at Grace King High School, suggested the board delay implementation to give juniors a chance to graduate with their peers.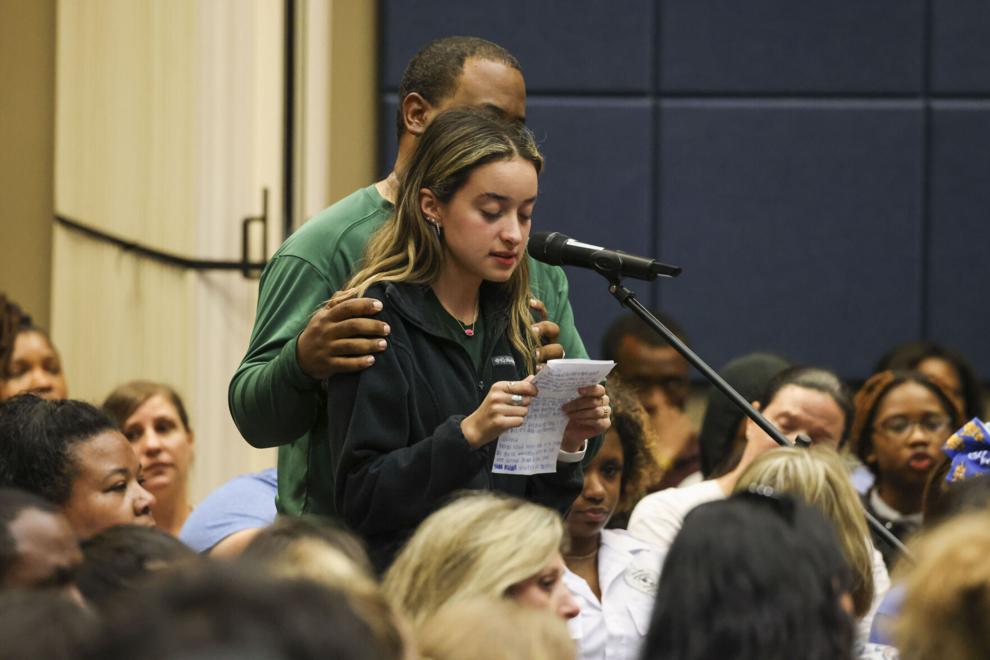 "Y'all don't care about us. Y'all just care about the money," added Gabriel Cooper, a junior who was in line to be captain of Grace King's football team next year.
Grace King students will be sent to either Bonnabel or Riverdale high school under the plan.
Margie Zeno, a former Jefferson Parish principal, asked the School Board to first revise its attendance boundaries before deciding which schools to close.
"My question is: Why the rush?" Zeno said. She and others criticized the report produced by Meyer Engineers and MGT Consulting as "rushed."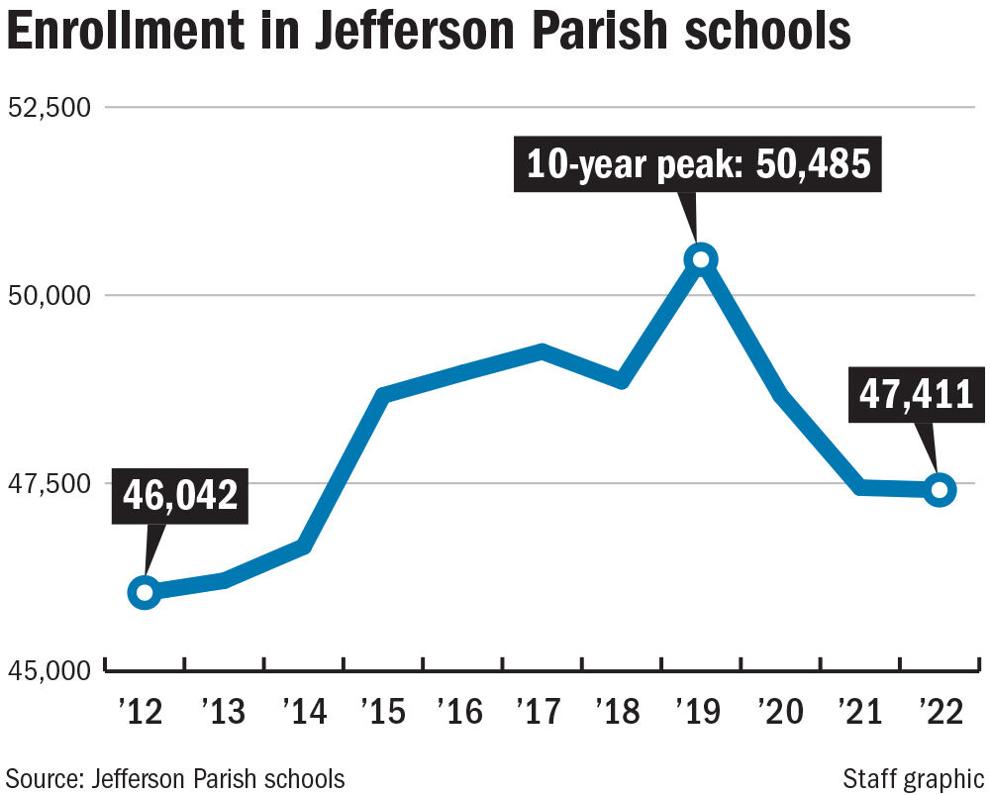 The School Board hired the consultants in February to craft a plan that optimized the district's use of space and resources. Over the past few decades, Jefferson schools have seen enrollment steadily drop. Meanwhile, the district's physical footprint grew.
The school system currently has about 800 buildings in its portfolio, with an average age of 60 years. Many are a drain on the system's coffers, regularly requiring major repairs. In an earlier interview, Gray said it costs the district $2 million a year to operate an elementary-sized school and consolidating schools with lower enrollment will save money.
Sandra Hauer, the interim president of the Jefferson Federation of Teachers, said students and staff deserved more information on how the plan would be implemented, adding that there were too many unanswered questions.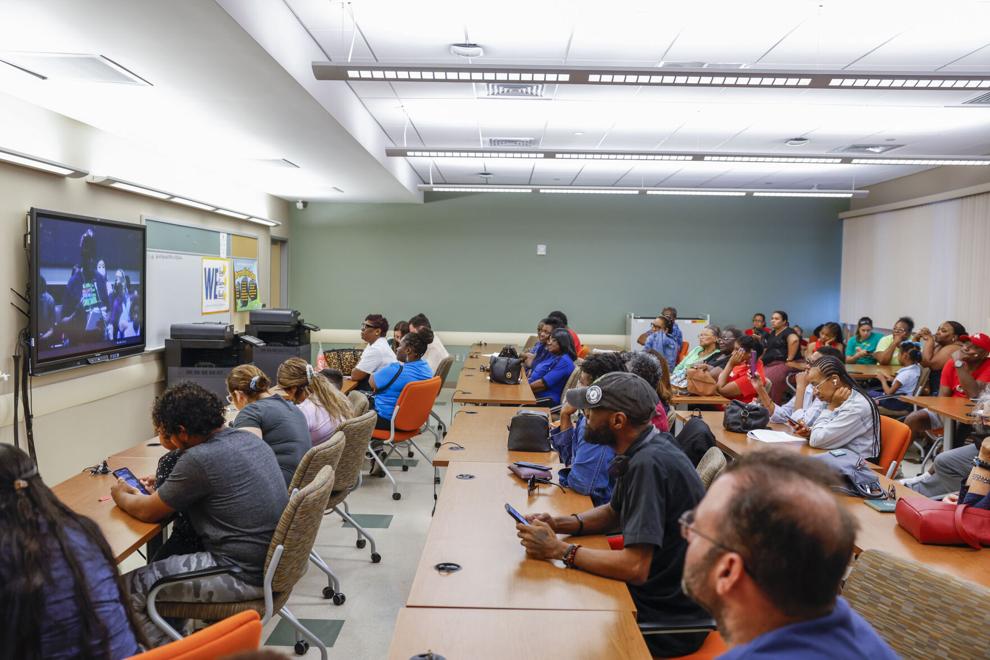 "Education provides people with confidence," Hauer said. "This is unsettling for all involved."
Melvin Zeno, a former 24th Judicial District Court judge, said the closures would disproportionately affect minority students and said he is "talking to lawyers" to determine if the School Board's decision violates the law.
While the district as a whole is about 33% Black, the racial makeup of the schools selected for closure is "heavily skewed towards Black students," according to an analysis from the Southern Poverty Law Center, a civil rights organization.
In some schools, such as Helen Cox and Washington, there are more than seven times as many Black students as White students, the SPLC noted in a letter it sent to the School Board.
Bryan Amos, the father of a Pre-K student at Washington Elementary, said shuttering the school would "damage the fabric of the community."
Several attendees wondered whether Jefferson Parish Schools was capable of providing reliable transportation for students displaced by the closures, adding that the district struggles to staff the bus routes it already has.
Following public comment, board member Ricky Johnson moved to postpone the vote on school closures for at least one year.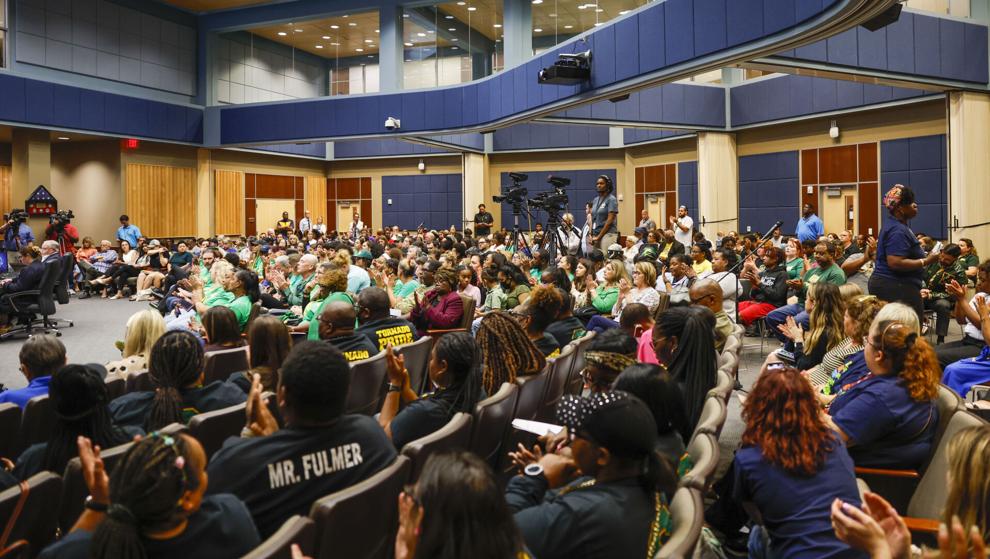 "When this (plan) came to me, I was shocked because I knew we hadn't gone to the community at all," Johnson said. "We have to do this properly."
Johnson said the plan would lead to kids "getting hurt." At Wednesday's meeting, several students from Grace King said they had received "threats" from students at Riverdale and Bonnabel high schools over the past week. 
"You don't just put them together. They're going to be animals. They're going to fight each other," Johnson said.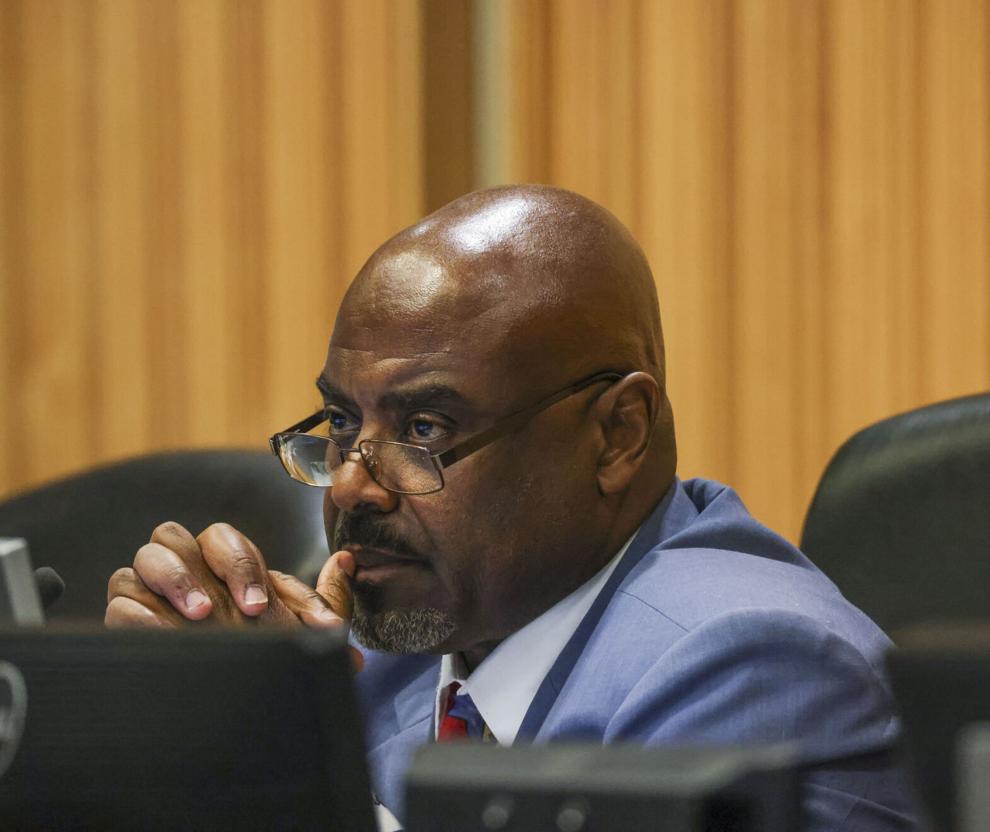 His motion failed on a 7-2 vote. Board member Derrick Shepherd, who voted in favor of Johnson's motion, said he had too many unanswered questions to support the closures. 
"If we don't do it now, it doesn't mean that we can't do it later," he said. 
Shepherd then introduced two motions of his own, each of which failed. The first would have transferred students from Bunche to Washington, while a new school was built at Bunche. The other would have kept Helen Cox's building intact for a possible district-wide military academy. 
The School Board then voted on the plan to shutter schools. It passed with support from Gerard LeBlanc, Steven Guitterrez, Kriss Fairbairn Fortunato, Clay Moise, Michael Pedalino, Chad Nugent and Ralph "Rem" Brandt, Jr. 
Voting against the plan were Shepherd and Johnson. 
As board members voted, members of the public shouted, "Whose schools? Our schools."