This weekend in New Orleans, you can experience a "traveling outdoor concert series," an Americana singer-songwriter and an all-Black orchestra from Atlanta.
Re:SET featuring BOYGENIUS, LCD SOUNDSYSTEM, STEVE LACY
Friday-Sunday, City Park Festival Grounds
The inaugural Re:SET concert series takes over the City Park Festival Grounds this weekend. Produced by AEG Presents, Re:SET is billed as a "traveling outdoor concert series." It visits 12 North American cities over four weekends in June. Each day's roster will hopscotch to three different cities on the same weekend. Four acts, drawn mostly from the contemporary pop and alternative rock worlds, are featured daily on the same stage. Re:SET New Orleans kicks off with LCD Soundsystem, Jamie xx, Idles and Big Freedia on Friday. Saturday is headlined by Boygenius, with Clairo, Dijon and Bartees Strange filling out the undercard. On Sunday, Steve Lacy tops a bill that includes James Blake, Toro y Moi and Foushee. The music starts between 3 p.m. and 4 p.m. and wraps up by 10 p.m. daily. Single-day tickets start at $79.50 plus fees. Daily VIP tickets start at $275. Three-day passes start at $250 general admission, $650 VIP. Go to neworleans.resetconcertseries.com.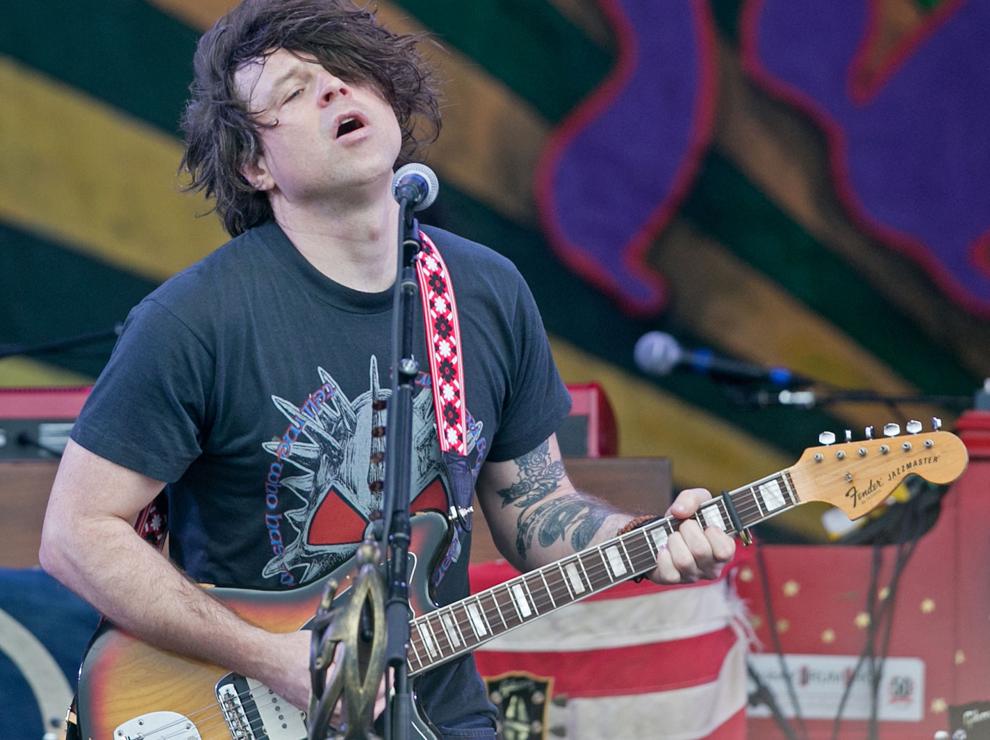 RYAN ADAMS & THE CARDINALS
Saturday, Saenger Theatre
Singer, songwriter and guitarist Ryan Adams first came to prominence with the alternative country band Whiskeytown, then went on to establish himself as a prolific Americana artist under his own name. Onstage and on record, he can range from intimate solo meditations to full-bore guitar rock chiseled from the same mountain upon which Neil Young dwells. He and his band crank out organic, flesh-and-blood rock streaked with veins of country. Adams may accompany himself on harmonica and acoustic guitar, folk singer-style, or break out a flying-V guitar, the preferred ax of heavy metal guitar heroes, to raise a racket with crunching, craggy riffs. During the 2018 New Orleans Jazz & Heritage Festival, Adams presided over "Exile on Bourbon St.," a tribute to the Rolling Stones' "Exile on Main St." at the Saenger Theatre. Adams returns to the Saenger on Saturday with his band the Cardinals, which, for this tour, includes legendary producer and bassist Don Was. Ruby Force opens the show at 8 p.m. Tickets start at $35 plus fees.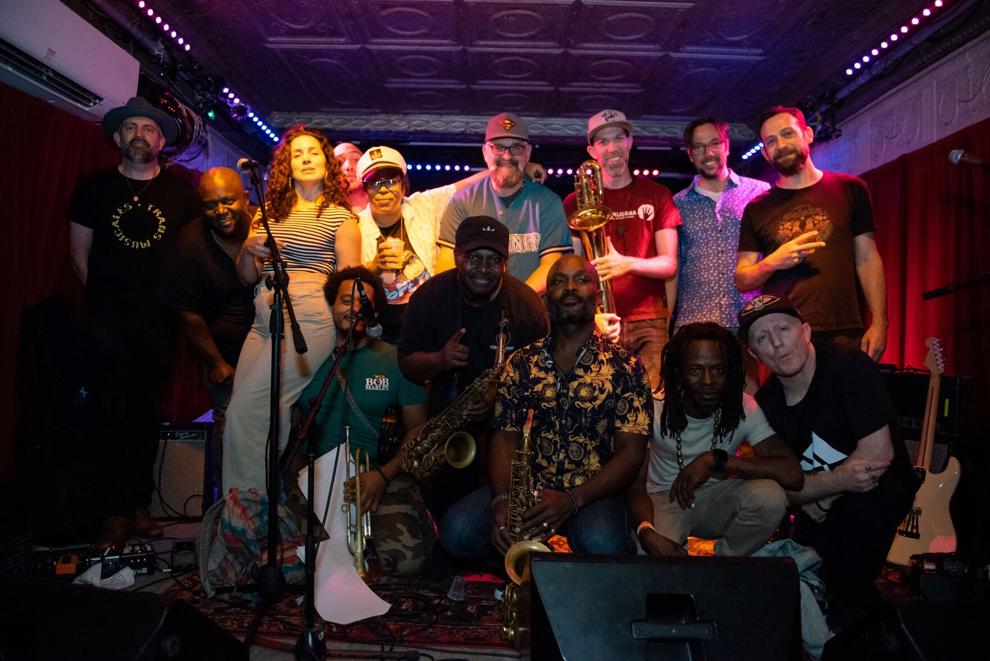 GOV'T MAJIK
Friday, The Broadside
Gov't Majik bills itself as a "Dirty South Afro-Beat Arkestra," one that combines African and Brazilian music styles with funk, jazz and rap. The sprawling New Orleans ensemble has just released a new EP titled "The Bass Age." Gov't Majik will perform all material from "The Bass Age" at the outdoor Broadside on Friday. The band features drummer Jermal Watson; percussionist Luke Quaranta, of Toubab Krewe; bassist Bru Bruser; keyboardist Eduardo Tozzatto; tenor saxophonists Allen Dejan and Brent Rose; alto saxophonists Greg Thomas — best know for his tenure with P-Funk — and Khari Allen Lee; baritone saxophonist Kyle Cripps; trumpeter Xavier Molina; vocalists Sybil Shanell and Rachel Murray; and MC Infinite I. Sam Dickey & Read the Sands, whose sound is inspired by West African Bambara music, opens Friday's show at 8 p.m. Cover charge is $20. Bruser and other members of Gov't Majik will also perform Saturday at the Maple Leaf Bar, with Thomas taking the lead on a set of funk classics.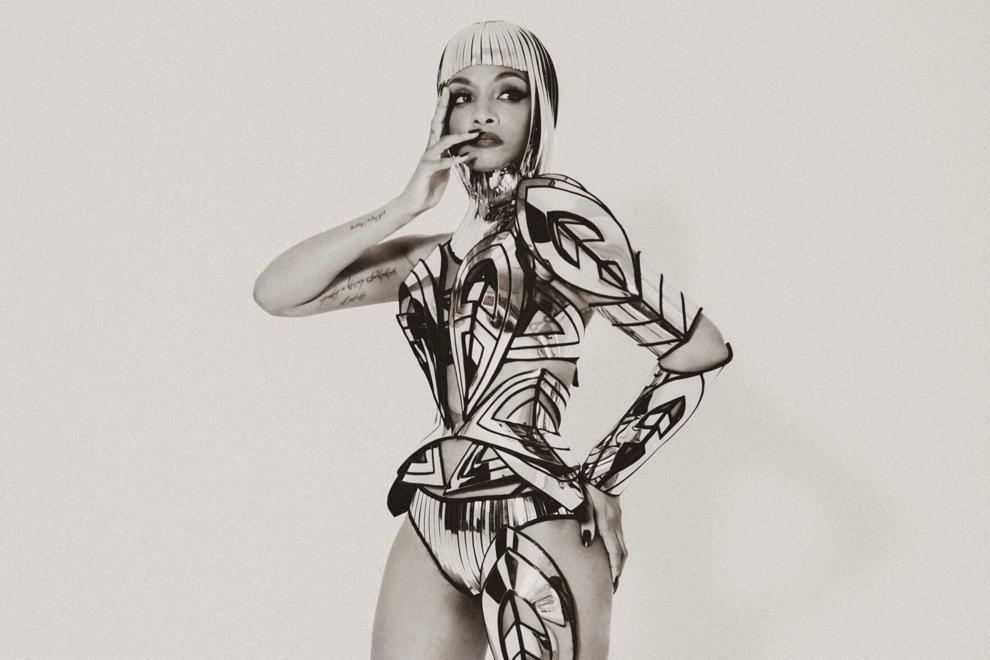 DAWN RICHARD
Wednesday, Toulouse Theatre
Dawn Richard was born into New Orleans music but has moved far beyond it. Her father is Frank Richard, the singer of New Orleans funk band Chocolate Milk. In the 2000s, she was a member of Danity Kane, the girl group assembled by Sean "P. Diddy" Combs on the reality show "Making the Band 3." More recently, she's released a string of solo albums. During a 2019 set at an Essence Festival of Culture superlounge in the Caesars Superdome, she alternated street swagger with soaring vocals. Her repertoire ranged from the dark, grinding guitars of "Hey NikkI' to the club pulse of "Faith." Through it all, she was poised, polished and fierce. To cap it off, she donned a massive white Mardi Gras Indian headdress — she has family ties to the Washitaw Nation — and paraded off the stage, trailed by her dancers and Indians. Constantly evolving, she'll stage an entirely different show at the Toulouse Theatre in the French Quarter on Wednesday. People Museum opens the show at 8 p.m. Tickets start at $20.
OTHER NOTEWORTHY SHOWS
Local singer, guitarist and songwriter Alex McMurray performs his entire "Banjaxed" album at Chickie Wah Wah on Thursday starting at 8 p.m. ($15 advance, $20 day of show).
Blues-based singer, harmonica player and accordionist Johnny Sansone is joined by former Dr. John guitarist John Fohl for shows at 8 p.m. and 10 p.m. Thursday at Snug Harbor Jazz Bistro ($25).
The summerlong "Free Fridays" series continues at Tipitina's with Americana act Dave Jordan & the Neighborhood Improvement Association headlining a no-cover show on Friday. Zoomst kicks off the show at 9 p.m.
Guitarist Yusa leads the Cuban Jazz Quintet for shows at 8 p.m. and 10 p.m. Friday at Snug Harbor ($30).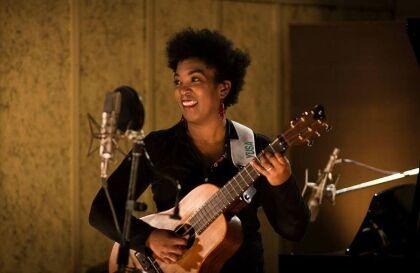 Big Chief Monk Boudreaux & the Golden Eagles render Mardi Gras Indian funk at d.b.a. on Frenchmen Street starting at 10 p.m. Saturday ($10).
Drummer Herlin Riley's ensemble will fill in for the Donald Harrison Jr. Quartet at Snug Harbor on Saturday.
Orchestra Noir was founded in Atlanta in 2016 by Maestro Jason Ikeem Rodgers to celebrate African American music pioneers in classical, jazz, blues, hip-hop and R&B. Orchestra Noir stages its " 'Y2K' Meets 90s Vibe" concert at the Orpheum Theater on Saturday. Tickets start at $49.
Tipitina's hosts "Emo Night Brooklyn" on Saturday. Two friends started "Emo Night Brooklyn" in a basement in, yes, Brooklyn, deejaying their favorite emo rock songs as friends gathered to sing/shout along and dance. They staged more such events in larger venues throughout New York, then took the show on the road to other cities. Cover charge for Saturday's "Emo Night" at Tipitina's is $17.