The restaurant is packed. Everyone is well dressed, as if they just closed a business deal or are meeting the future in-laws for the first time. Martinis are headed toward the table, and a waiter is opening a bottle of wine with reverence as she circles round the bentwood chairs of the six-top at the center of the room.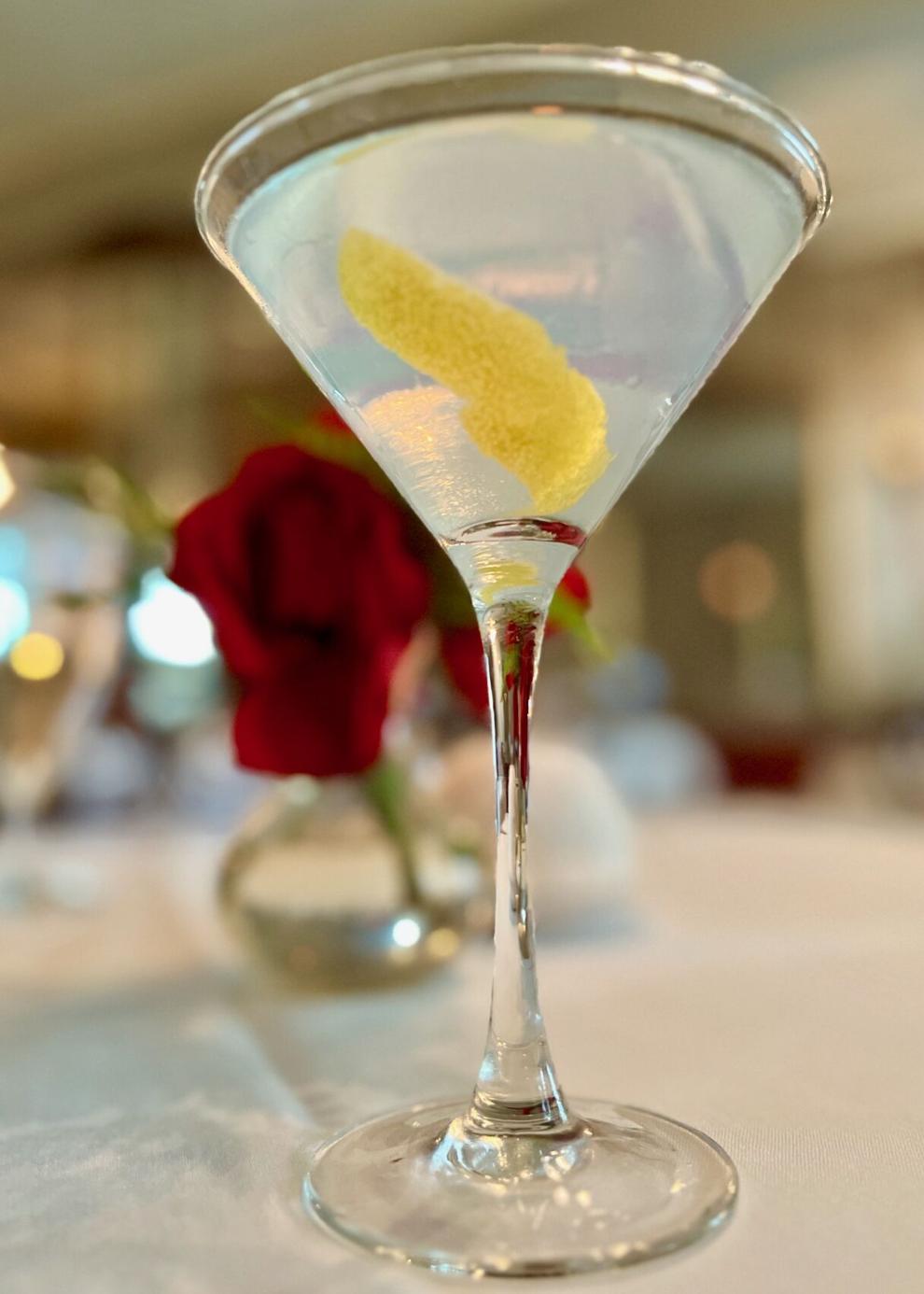 It was just another night at Gautreau's, and it is very much worth noting that this particular night was a Tuesday.
This is Gautreau's pretty much all the time, it seems. Dressy, refined, busy to the point of buzzing, resolutely polished. These days it seems extraordinary as trends tend more casual, and people question the underpinnings of true fine dining. But Gautreau's has always felt as suave as a supper club, and that endures.
On a recent dinner, the menu showed some dishes that I always look for here — the foie gras, the textbook roasted chicken (assuming said textbook was from Escoffier). But there was too much new and intriguing to go back to house classics this time. So we ordered broadly, took in a diverse range of flavors, and ended with a meal that still felt entirely and unmistakably like Gautreau's.
Sense of place, all but hidden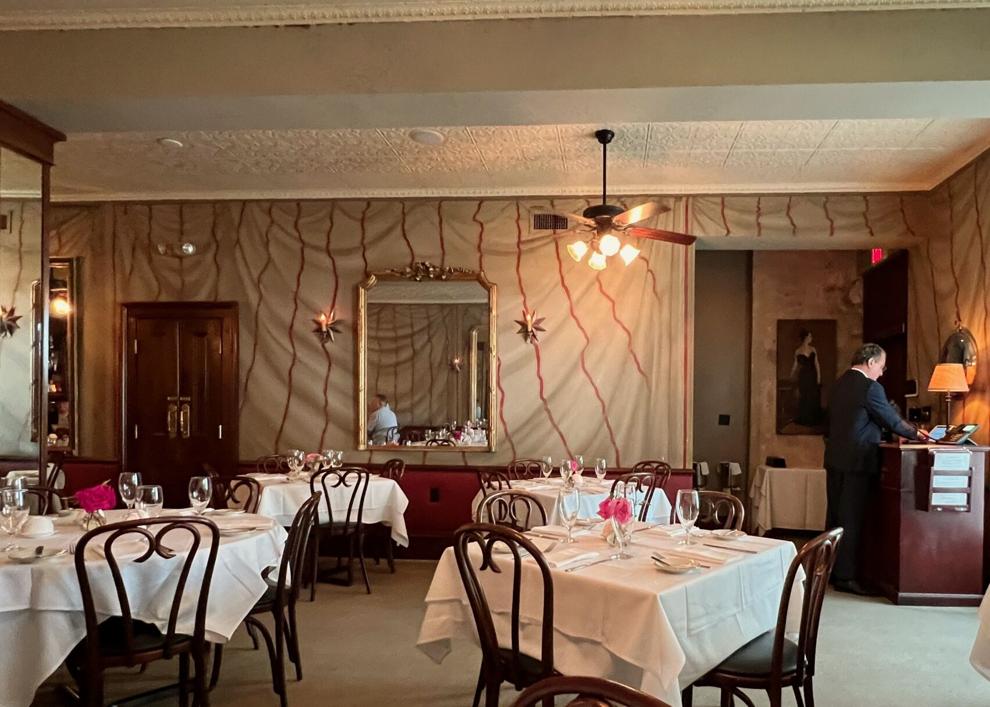 Such is the sense of place cultivated at this restaurant by its ever-present proprietor, Patrick Singley, in the 30 years since he came on as a partner in 1993. He became sole owner the following year, and now runs it with his wife, Rebecca.
For all that history, and for its following, Gautreau's remains low-key to the point of undercover.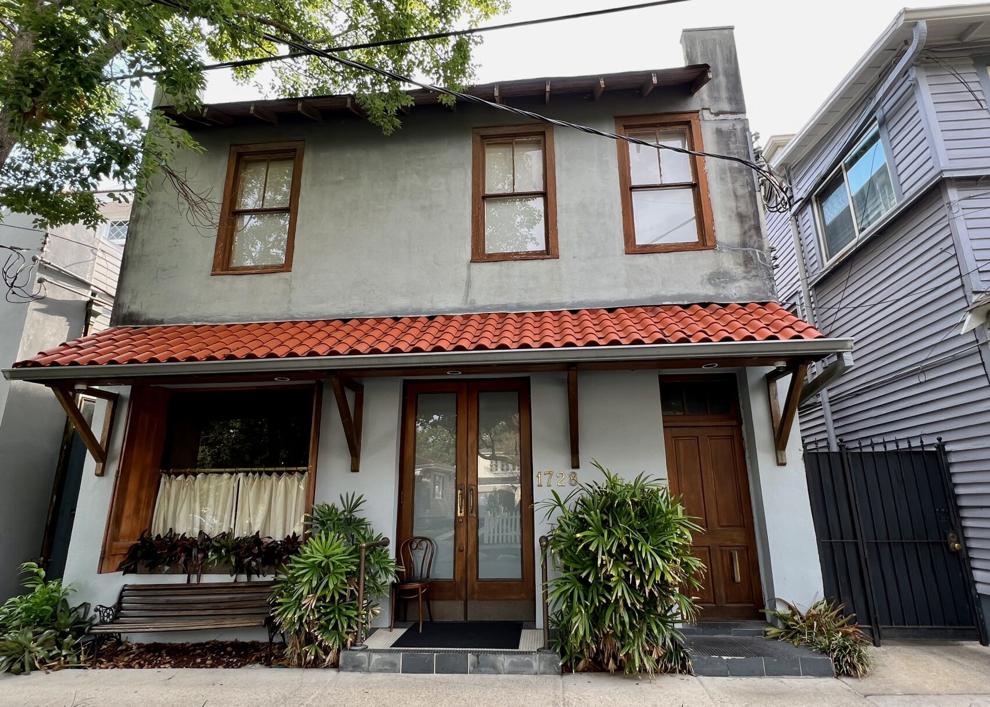 It's found down an Uptown side street behind the Isidore Newman School, in an old pharmacy.
The only indication of a restaurant within are the well-heeled patrons greeting each other outside by the sidewalk gardens and walking in together. To push open its frosted doors is to step into a gilded, quietly bustling dining room of burnished burgundy woodwork under pressed tin ceilings.
There's a cool elegance to the place, and, for first-timers, the thrill of discovery is all the more exciting for the dearth of fanfare.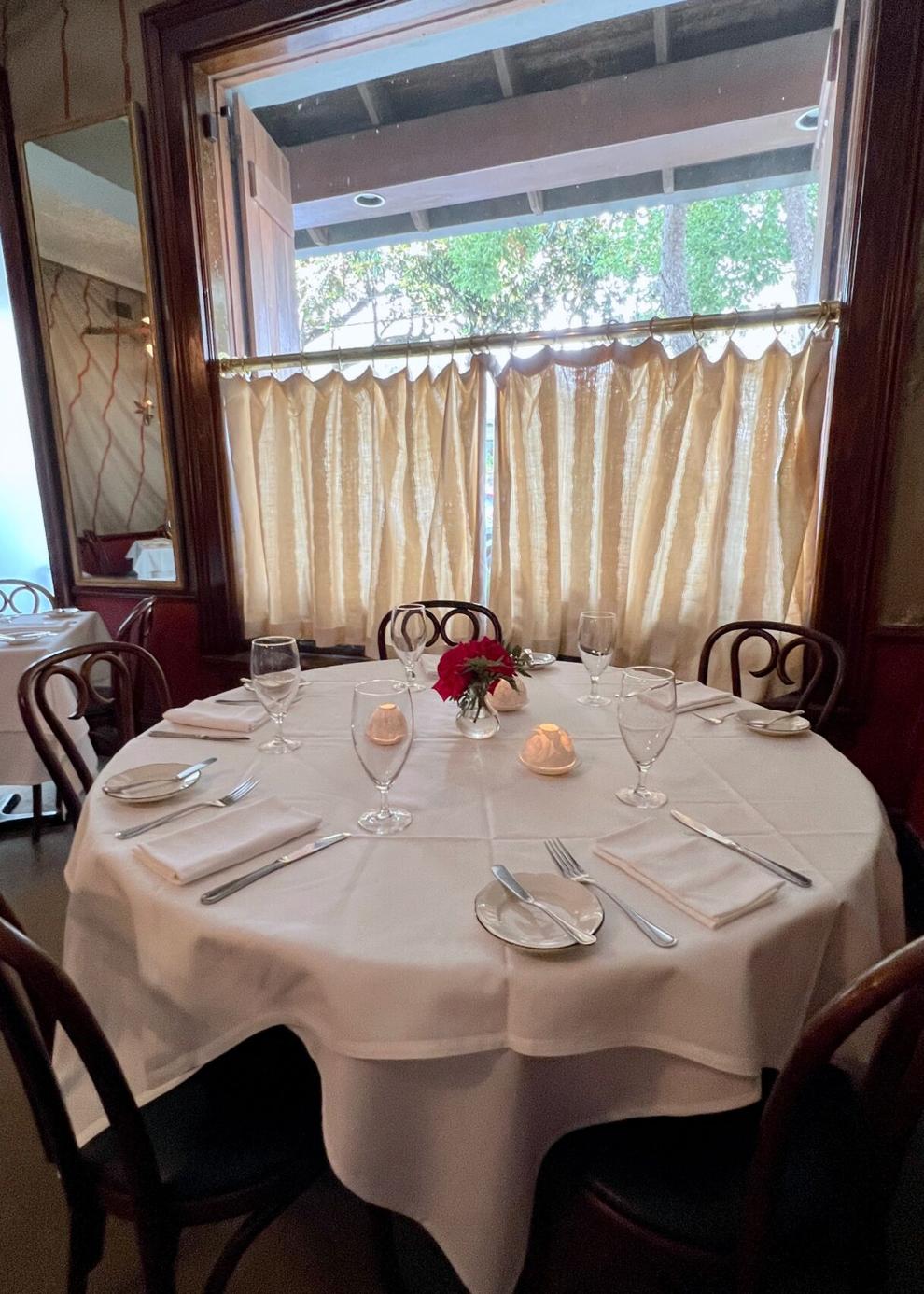 Many chefs have built their names at Gautreau's and gone on to open their own restaurants, including John Harris (of Lilette), John Currence (of Oxford, Mississippi's City Grocery and many others) and Sue Zemanick (of Zasu), who cooked here with Nick Lama (of Avo). Most recently, the chef was Baruch Rabassa, who is now developing his own specialty coffee business.
Rabassa trained the two chefs now at the helm: Nick Fry, executive chef, and Brandon Canizaro, chef de cuisine.
The menu we sampled entwines the French overtones of classic Gautreau's with braids of Asian and Latin American flavor.
Braiding flavors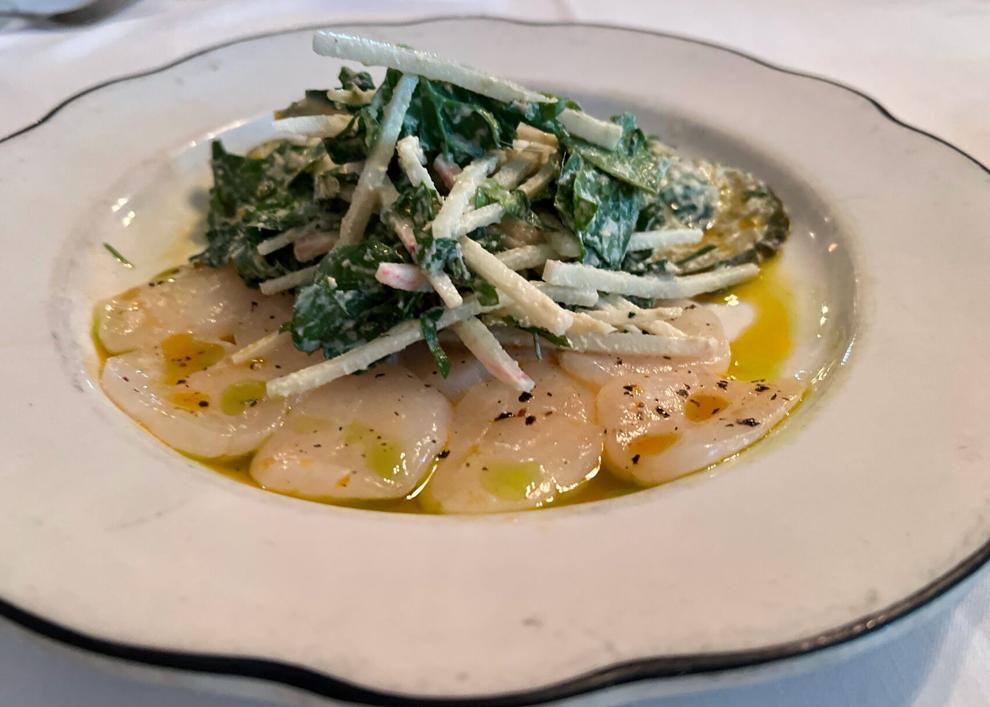 The scallop crudo is washed with lemongrass vinaigrette, the delicate texture intact through it all, but the flavors sharper, served with cucumber slices that land somewhere between fresh and pickled, with a clean, crisp hash of watermelon radish.
Pork belly and clams sounds just like a rustic Portuguese dish I'm fond of, porco Alentejana.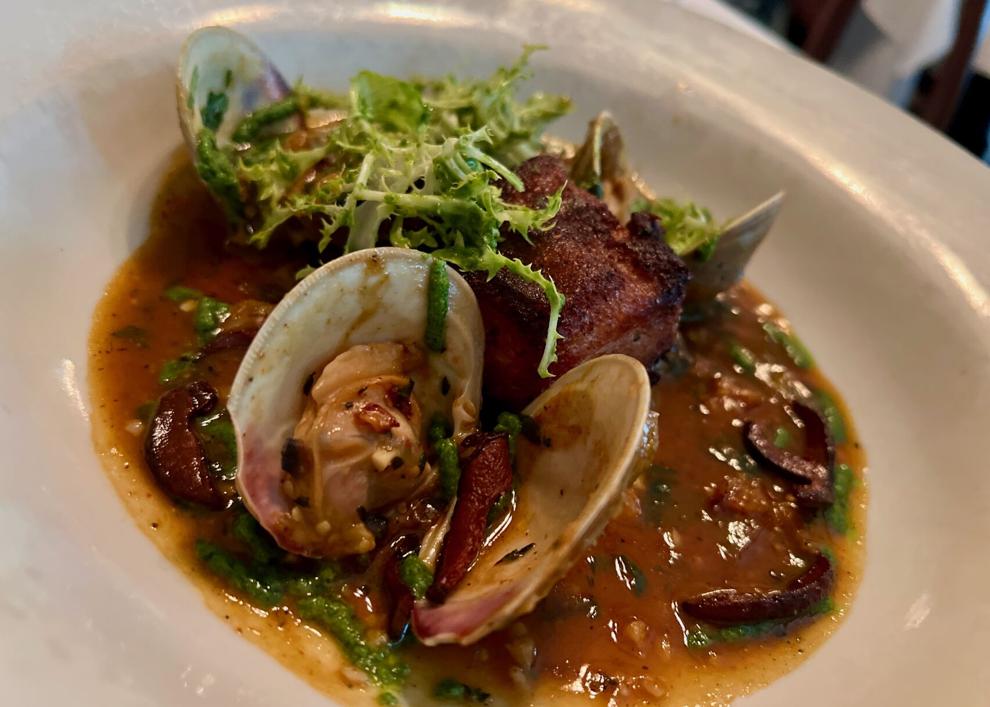 It proves a flood of savory umami, just sticky with mouth-coating flavor.
The duck confit appetizer gives a conventional profile, all fat-rendered crisp on the crust and tender within. But then you get to the black lentils beneath and find blue cheese adding a richness to the tiny firm texture and sweet piquillo peppers bringing a zing.
Fish is always in good hands here, with preparations that go far beyond the standards. This is not a place for trout amandine, but rather a meaty cut of monkfish belted by jamon serrano (which brought to mind a dish from the long-gone, lustfully-remembered restaurant RioMar). This one was bright with tomato confit and sun-dried tomatoes in the gnocchi bolstering it, with a scent of saffron cooked into its butter sauce.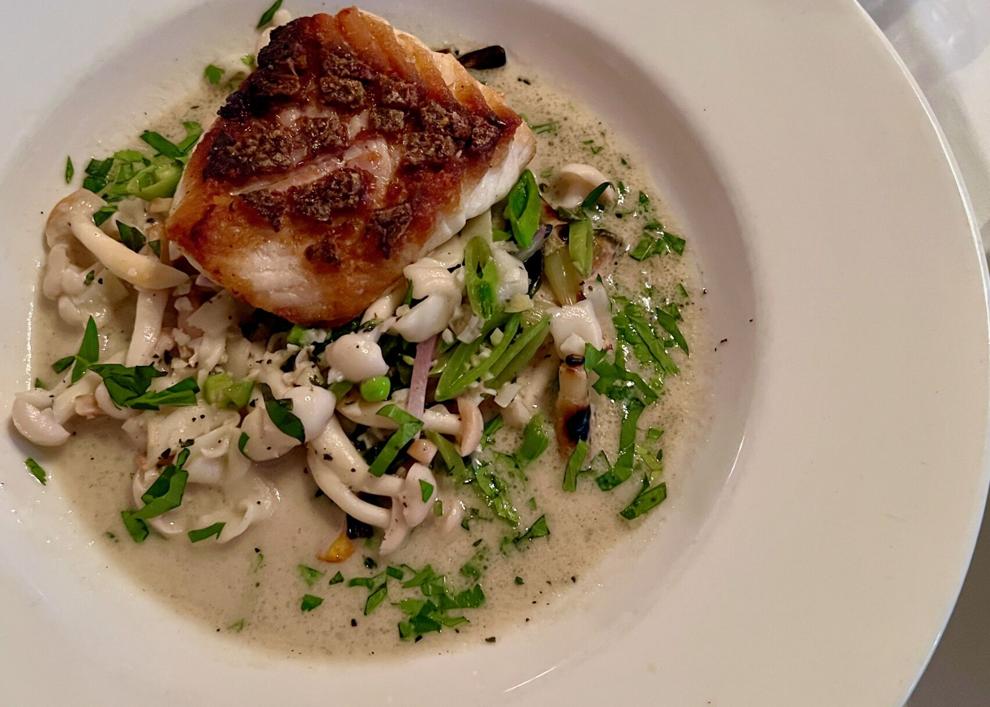 The red snapper was plated with a forest of soft mushrooms with stems that resembled noodles, mixed with tender strands of egg noodles, all in a coconut broth enriched with mellow miso. But the defining feature of this was still the timing to get the snapper to the plate with a buttery-crunchy crust over the flaking white meat.
For dessert, it was back to a Gautreau's calling card, perhaps its most unexpected: a banana split.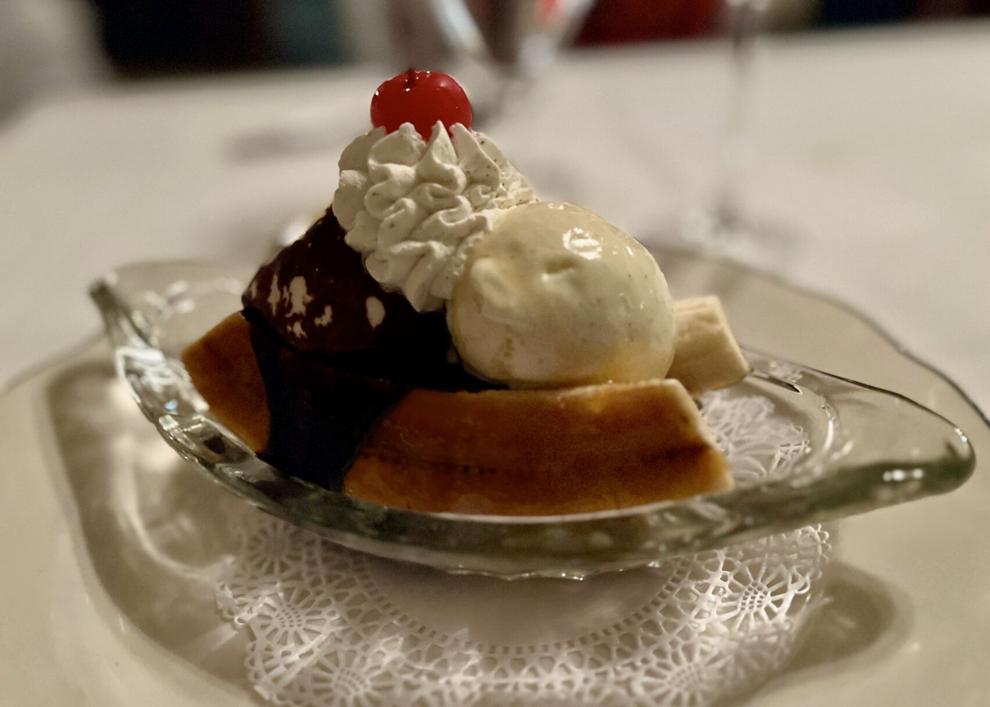 This is not an artfully messed-with reinterpretation. It is a picture of comfort food Americana, in an oblong dish with a doily underneath. True, there's some banana bread pudding at the base and candied pecans over top, but no one is complaining about these steps.
Gautreau's feels old school. Yet this is also a place where we had no qualms in sopping sauce from our plates with the excellent, crusty French bread. That was just another fine touch in a restaurant where the little things add up to a very appealing big picture.
1728 Soniat St., (504) 899-7397
5:30 p.m. to 9:30 p.m., Tuesday to Sunday