Lifting the lid on a trailer-mounted grill by the vineyard tasting room revealed a harvest of Louisiana ducks, heads and beaks included, slowly gaining a more deeply-burnished hue. The aroma of roasting meat and wood smoke permeated the outdoor cooking area as chef Marcus Jacobs applied more garlicky glaze in the finishing phases.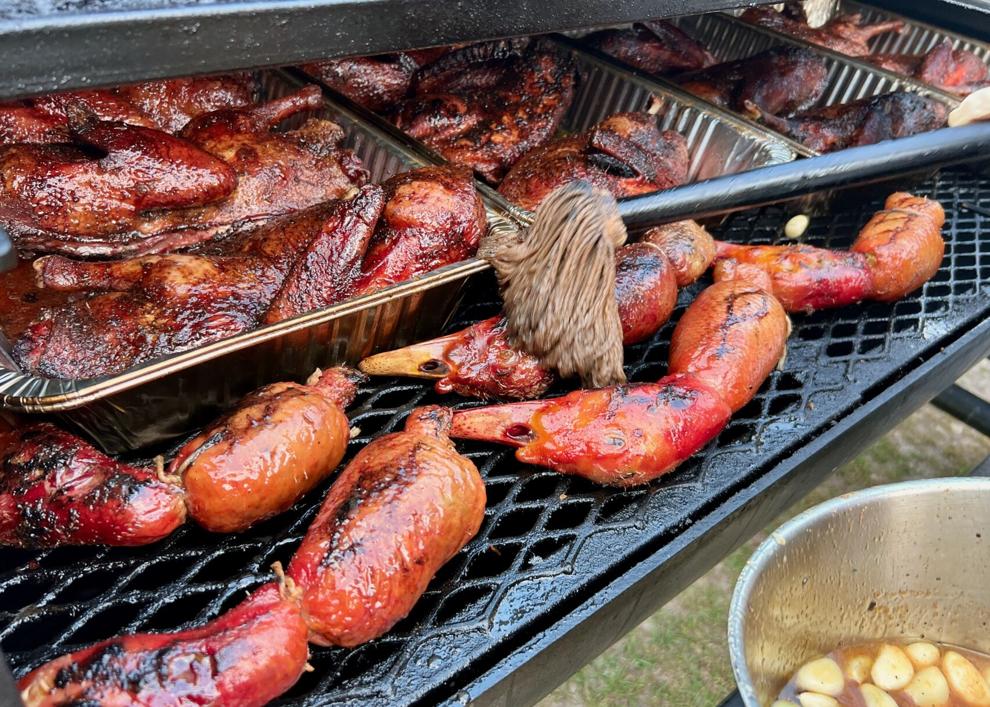 An outdoor wine dinner was about to begin at Wild Bush Farm & Vineyard and the rendering of these local birds was not the only change taking shape.
Wild Bush is the new name for a property that had long been known under previous ownership as Pontchartrain Vineyards.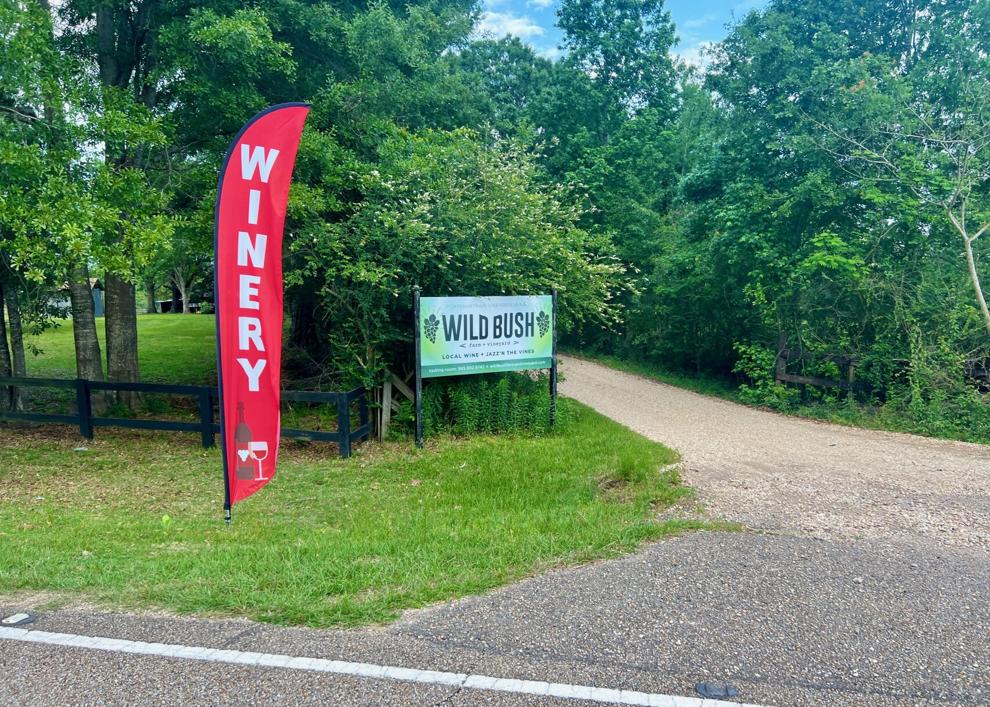 It's in Bush, a dot on the Louisiana map a few miles north of Covington in rural St. Tammany Parish. Here, the alluvial landscape of southeast Louisiana gives way to gently hilly terrain, horse ranches and farms. Peeling off the country highway and driving down a tree-lined, winding dirt road, Wild Bush emerges with vine rows running across a verdant backdrop of green fields. It looks like a piece of wine country transported to the Bayou State.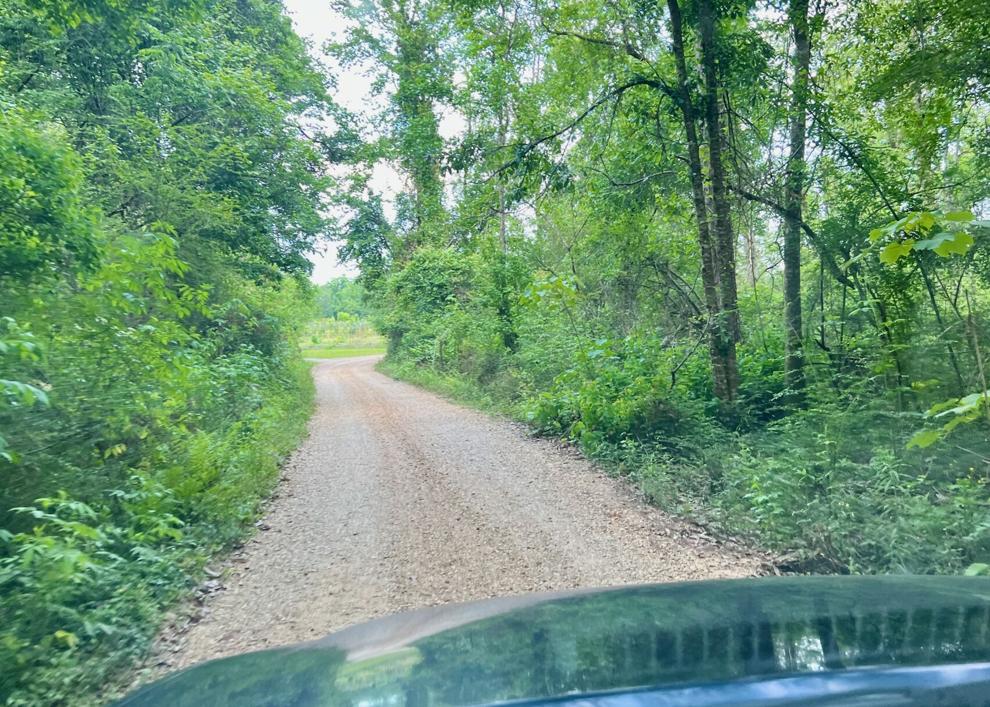 Right now, Wild Bush is making wine that was literally transported from West Coast wine country and finished here. But this is just the first gulp of more to come. In the near future, Wild Bush will produce wine from grapes grown on-site, part of its proprietors' vision to shake up the idea of what Louisiana wine can be.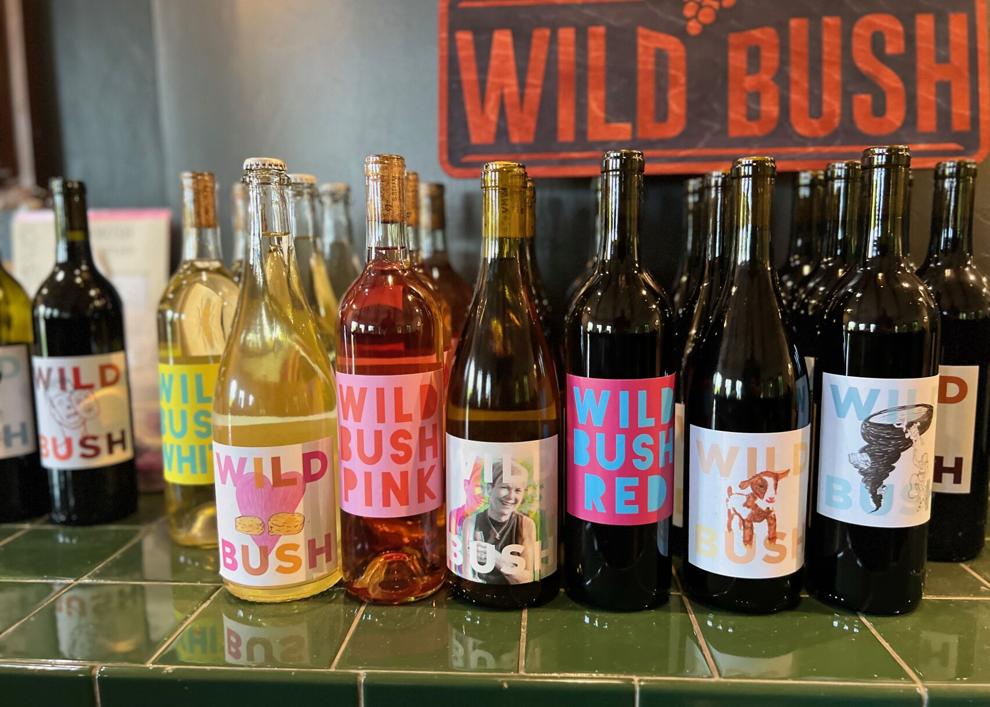 The grape types that have historically been able to contend with our climate tend toward the sweet, like muscadine. They're more often the subject of folksy family tales of grandpa's winemaking endeavors than regaled vintages.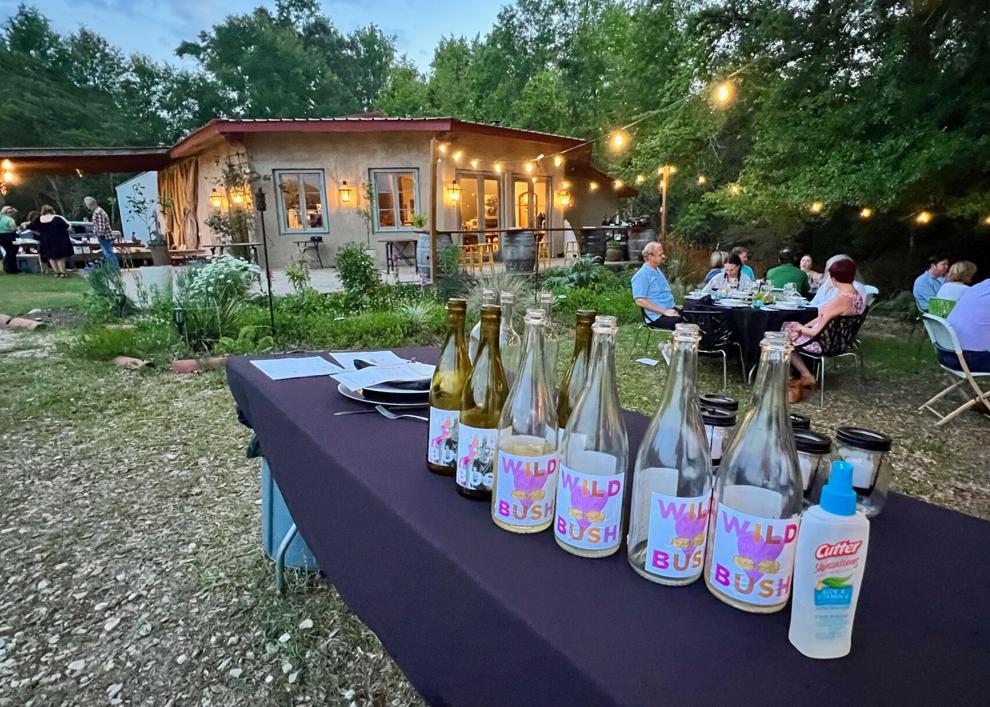 But with newly developed hybrid grapes and a different outlook on wine in general, the couple behind Wild Bush are convinced their property can be a showcase for Louisiana wine aligned with changing modern tastes.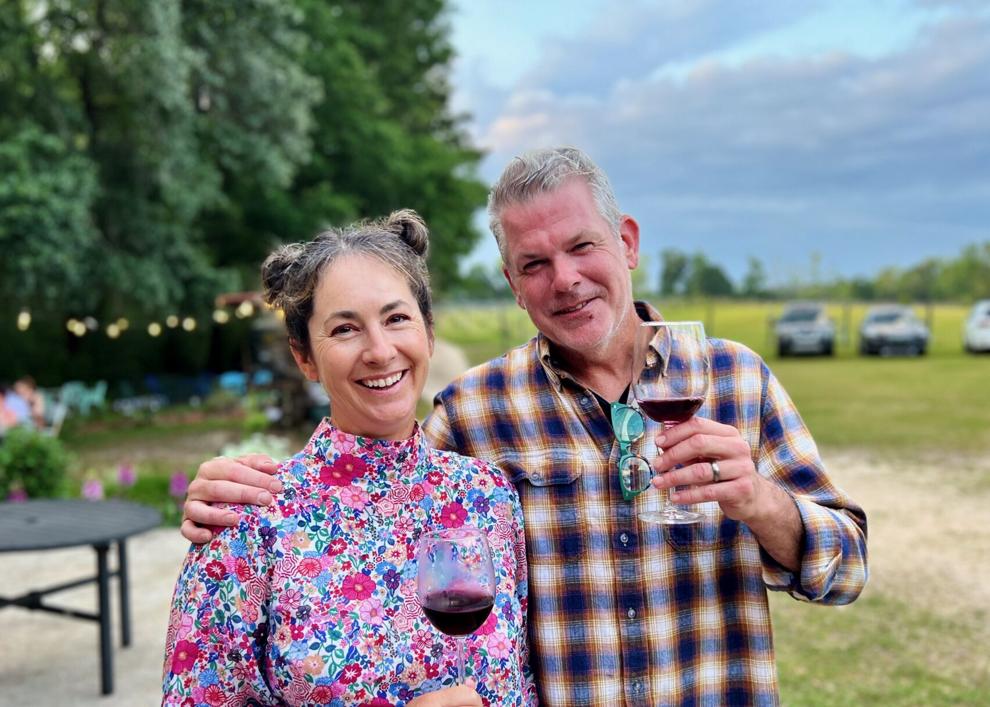 That couple is Monica Bourgeois and Neil Gernon. They are seasoned veterans in the New Orleans wine scene, coming up through restaurants and distributors. In 2009, they started their own wine label Vending Machine Wines, which does not make coin-op wine dispensers (as some hopefully believe the name might suggest) but is in fact a local company making Napa Valley wines.
Vending Machine labels like Double Shotgun (a red blend) and Crooked Mayor (a cabernet) are familiar finds on local retail shelves and restaurant lists.
Same 'Jazz'n,' new grapes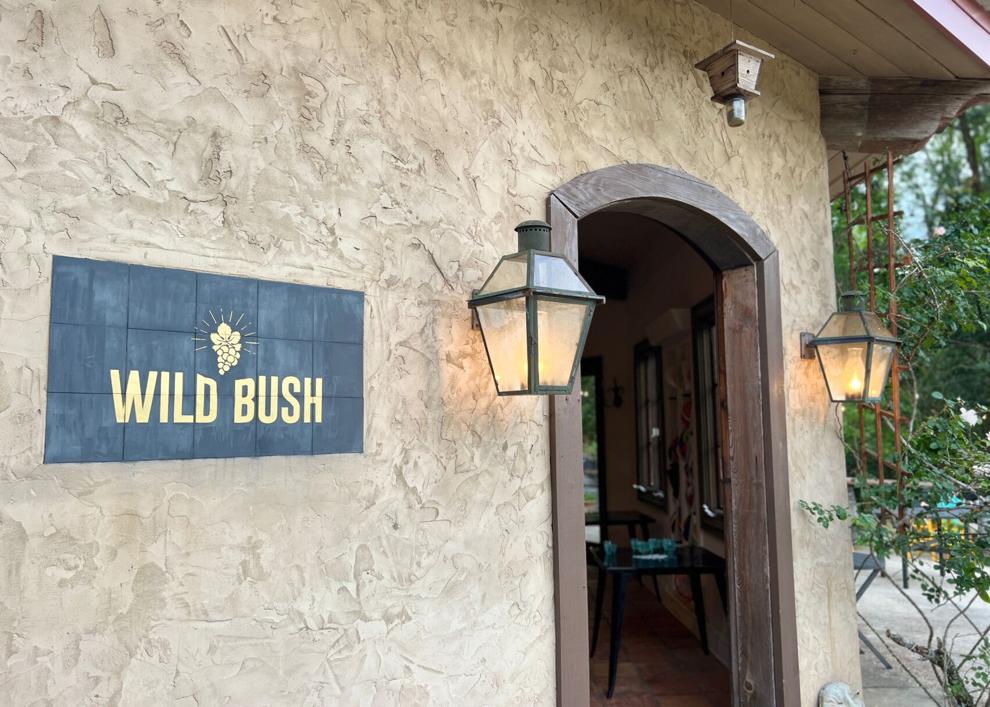 The couple bought former Pontchartrain Vineyards from founder John Seago last year.
A pioneer in Louisiana winemaking, Seago made Pontchartrain Vineyards into a destination for popular events, like Jazz'n the Vines, an outdoor music series.
That continues at Wild Bush, and the next in the series is May 20 with Amanda Shaw on the outdoor stage, then June 3 with Rockin' Dopsie.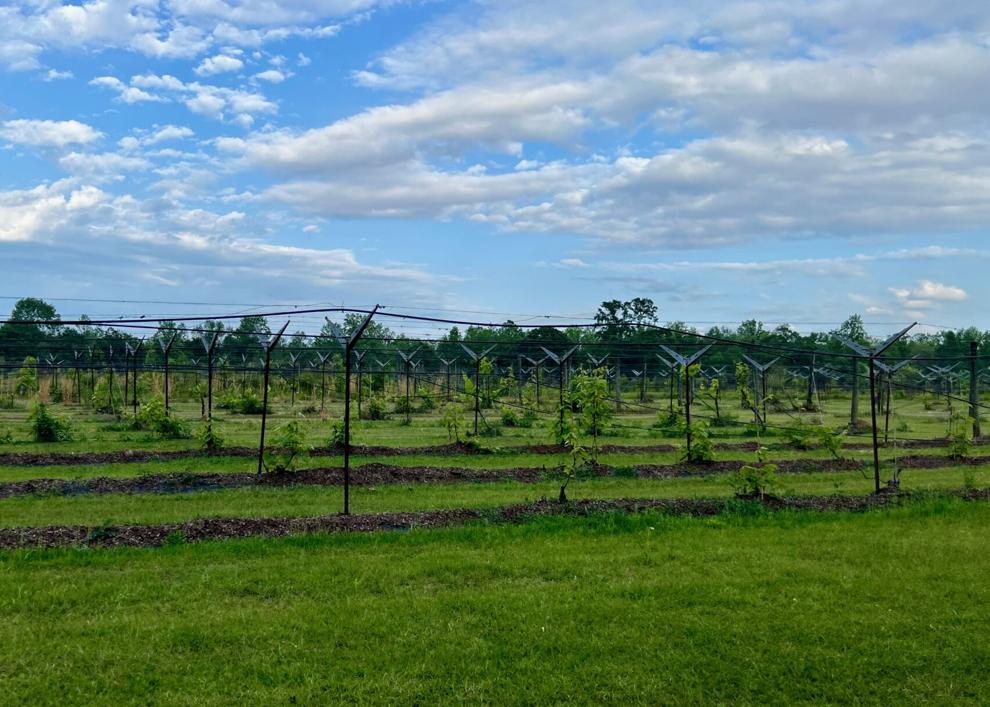 Before the property changed hands, the vineyards had become overgrown. Work is underway to rehabilitate the vines and plant new ones.
In some cases, that means bringing back 30-year-old vines. For the new plantings, Bourgeois said they are using hybrid grapes, newly developed by the viticulture program at University of California, Davis.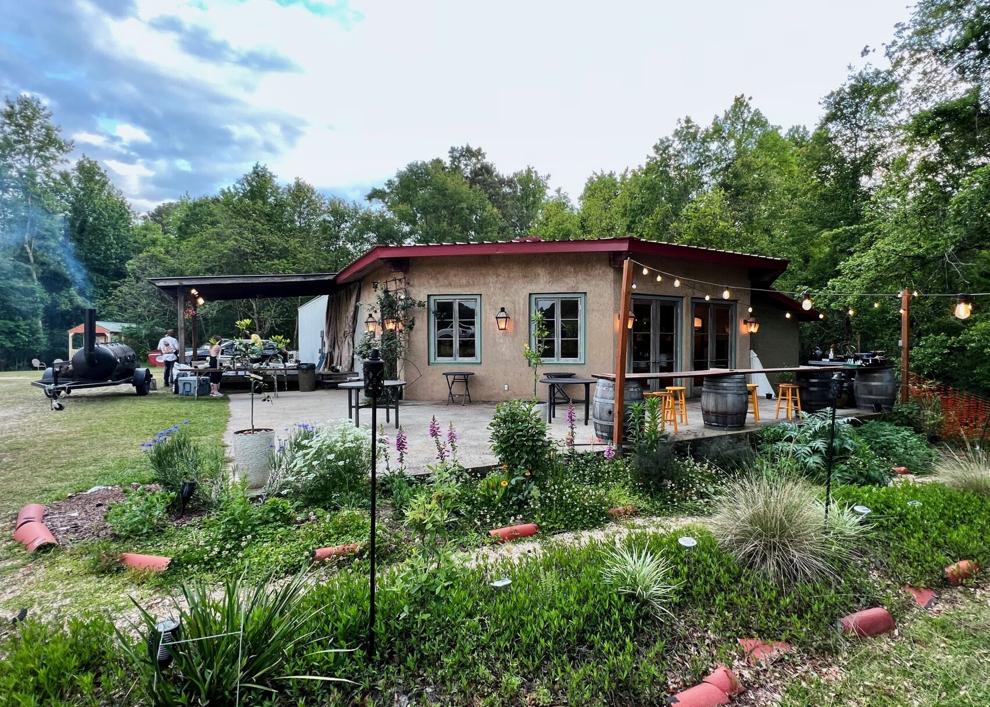 One now planted, camminare noir, is said to have characteristics of cabernet and petite sirah, while the caminnate blanc brings characteristics of sauvignon blanc and chardonnay. Another, paseante noir, is said to resemble zinfandel. Each was cultivated to be much more disease resistant and better suited to our humid climate.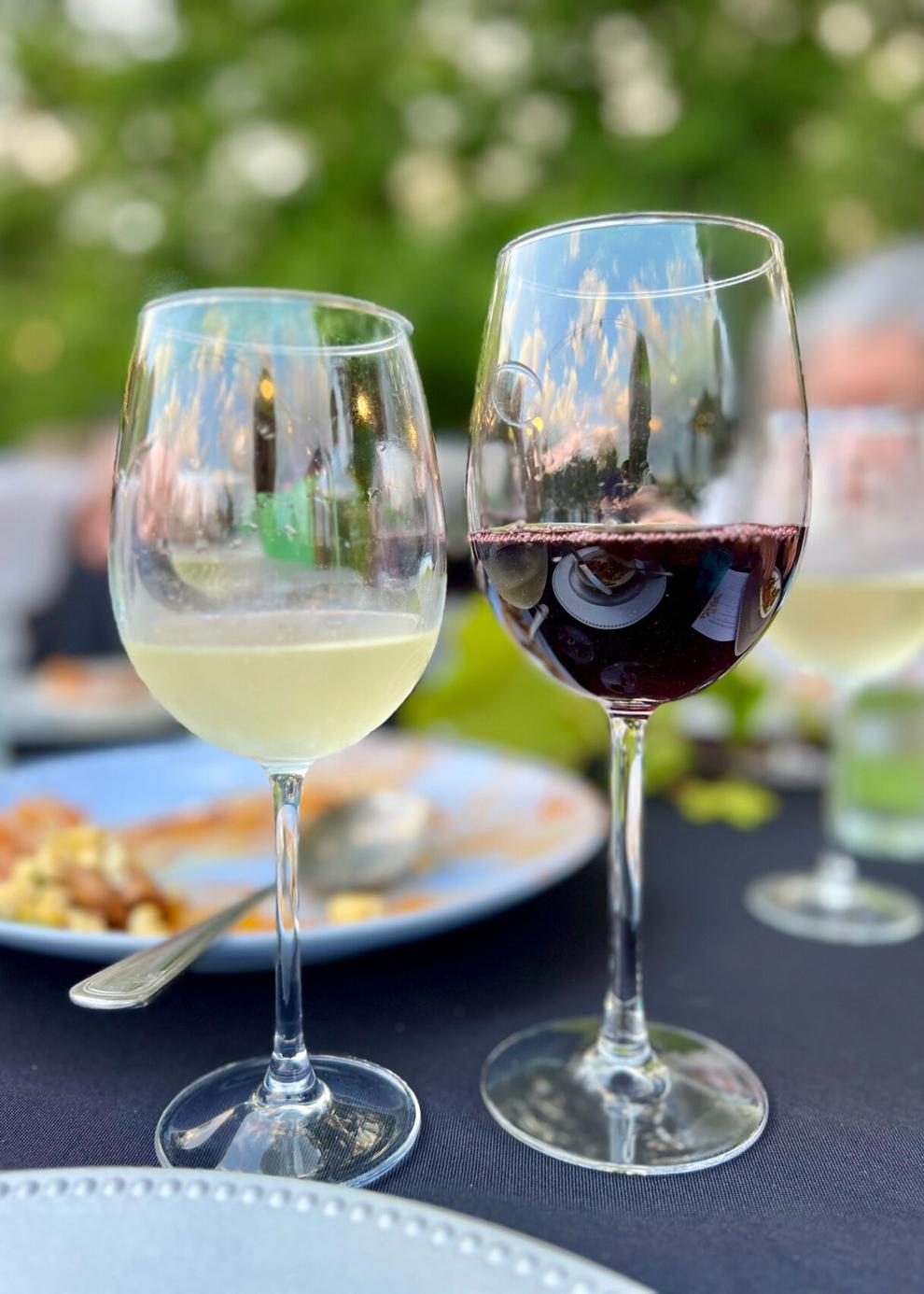 It will be several years before these new plantings are mature enough for winemaking, perhaps four years.
But in the meantime, there's plenty of wine coming through Wild Bush under its own label.
Open-minded palates
This is made with grapes grown in Napa and Oregon's Willamette Valley. It's trucked here to Wild Bush, where it's finished and bottled.
"What we're pouring now is very representative of the wines we'll be growing here," Gernon said.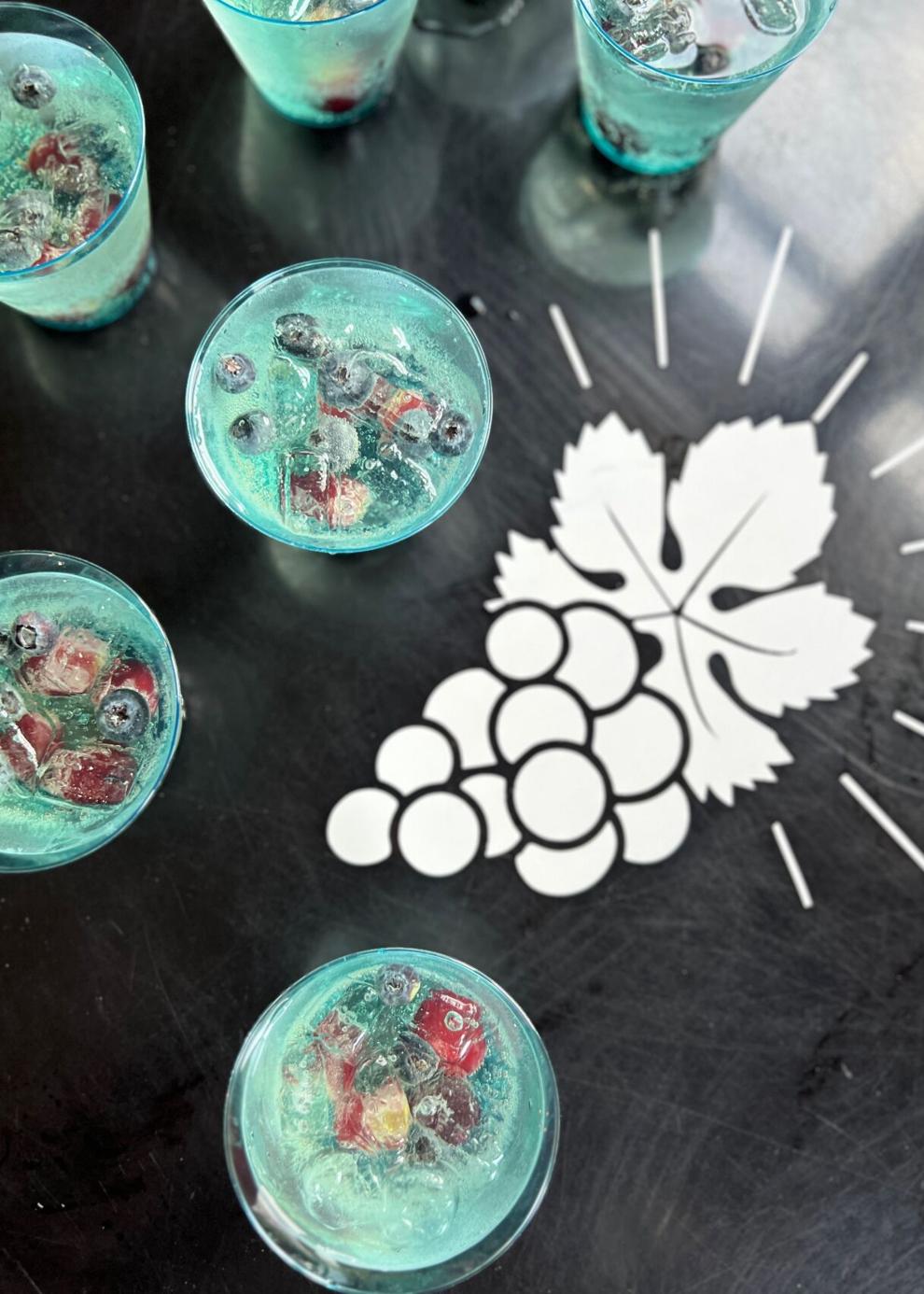 Wild Bush is also growing four varieties of muscadine grapes, old-school Norton grapes and blueberries, which will all be part of the winemaking here once they're ready for harvest.
Wine tastes are more open these days, with wines far from the familiar prestige varietals and famous blends now getting more attention from sommeliers and consumers. Pét-nats (a naturally sparking wine), aromatized wines (like aperitifs) and orange wines (derived from grape skin contact) have all built niches and followings.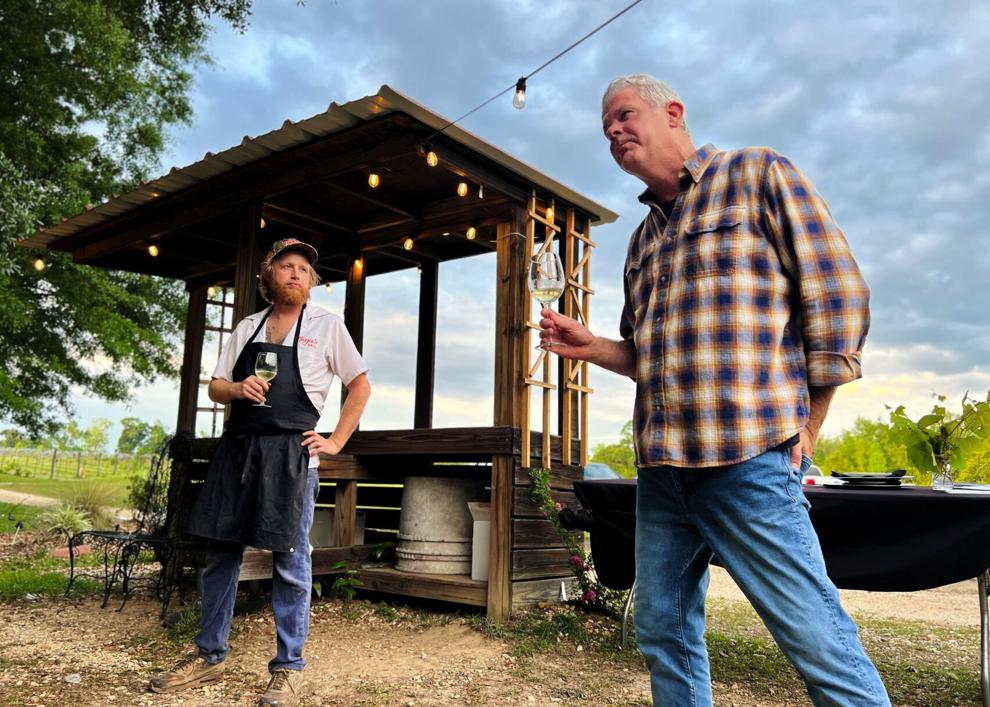 "The adventurous drinker is making a mark in the industry, not so much guided by wine guide scores or even necessarily location," Gernon said.
In the midst of this, Bourgeois and Gernon believe Wild Bush can make a mark with wines coming from the local soil that are distinctively themselves, and decidedly not the sweet elixirs for which Louisiana winemaking has been known.
"We want to change what people think about when they hear 'Louisiana wine.' We want to make something they can show friends from other places, and say this is what Louisiana wine can be," Gernon said.
Small production, bigger vision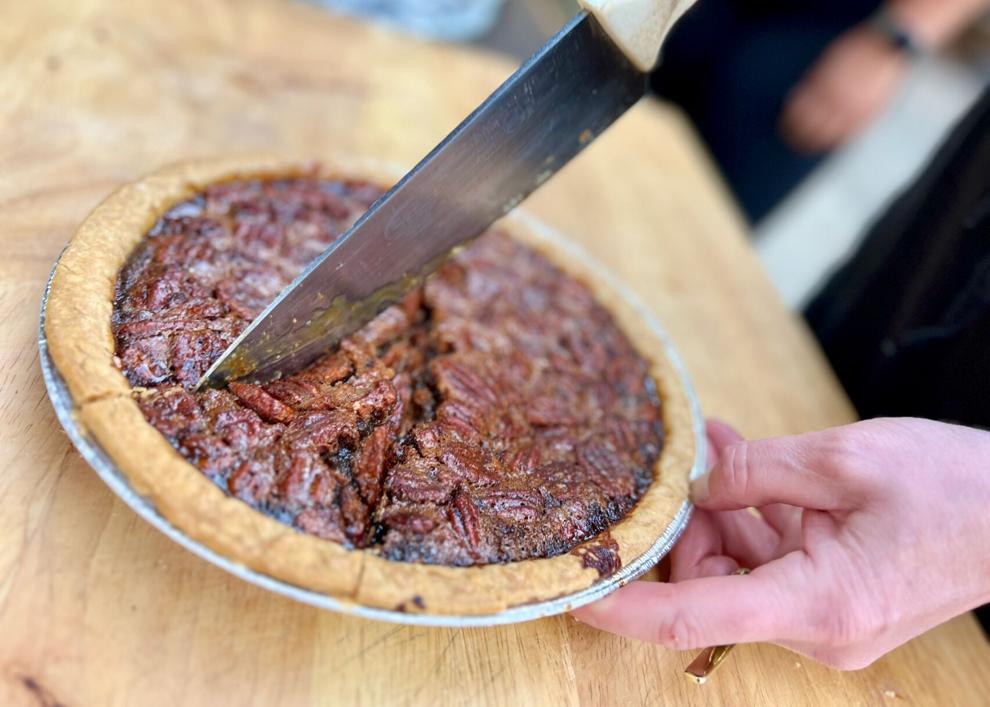 Bourgeois and Gernon are giddy with the possibilities at Wild Bush, and not all of them are purely in wine.
The duck that was so enticing cooking away here one April night was for a duck wine dinner Wild Bush hosted in conjunction with Backwater Farmstead, a duck farm located just up the road in Bush and known for its foie gras production.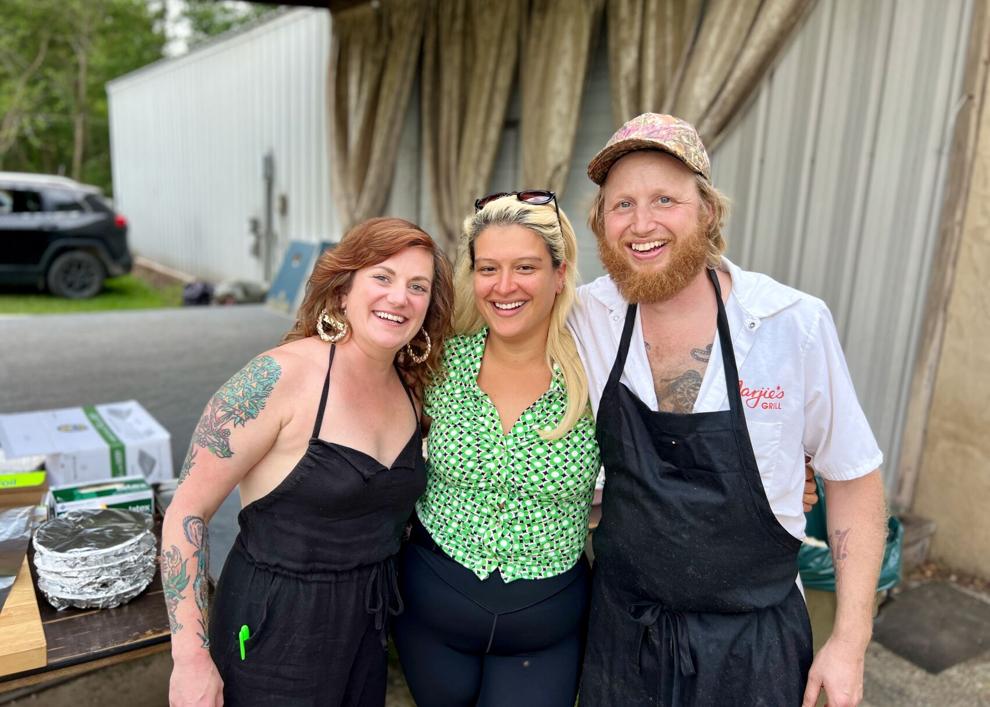 The chef, Jacobs, is co-founder of Marjie's Grill and Seafood Sally's, two New Orleans restaurants that have their own style — immediately Southern, but also highly influenced by southeast Asian flavors.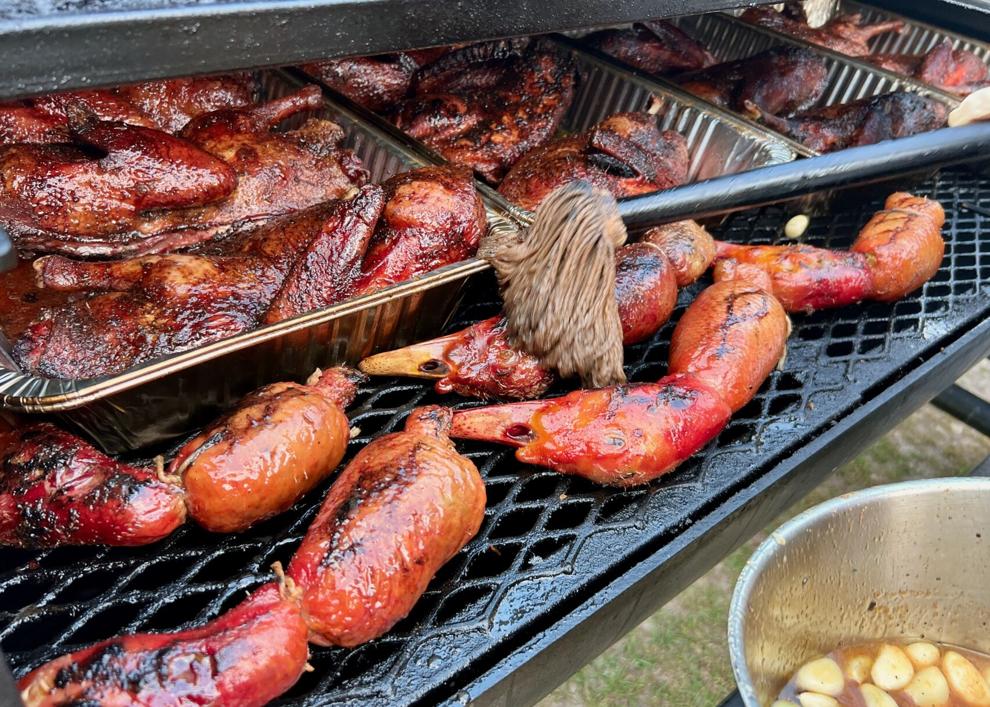 The main course was finished with honey produced on Wild Bush property over the luscious duck fattiness of it all, with a gizzard-laden dirty rice. Wild Bush paired this with two red blends. One was called The Kid's Got Heart, which gives a smoky, almost mezcal-like finish; the other was Creature Feature, which could be described as dark and brooding, unless you're Gernon, who calls it a wine with "a lot of anger and no regrets."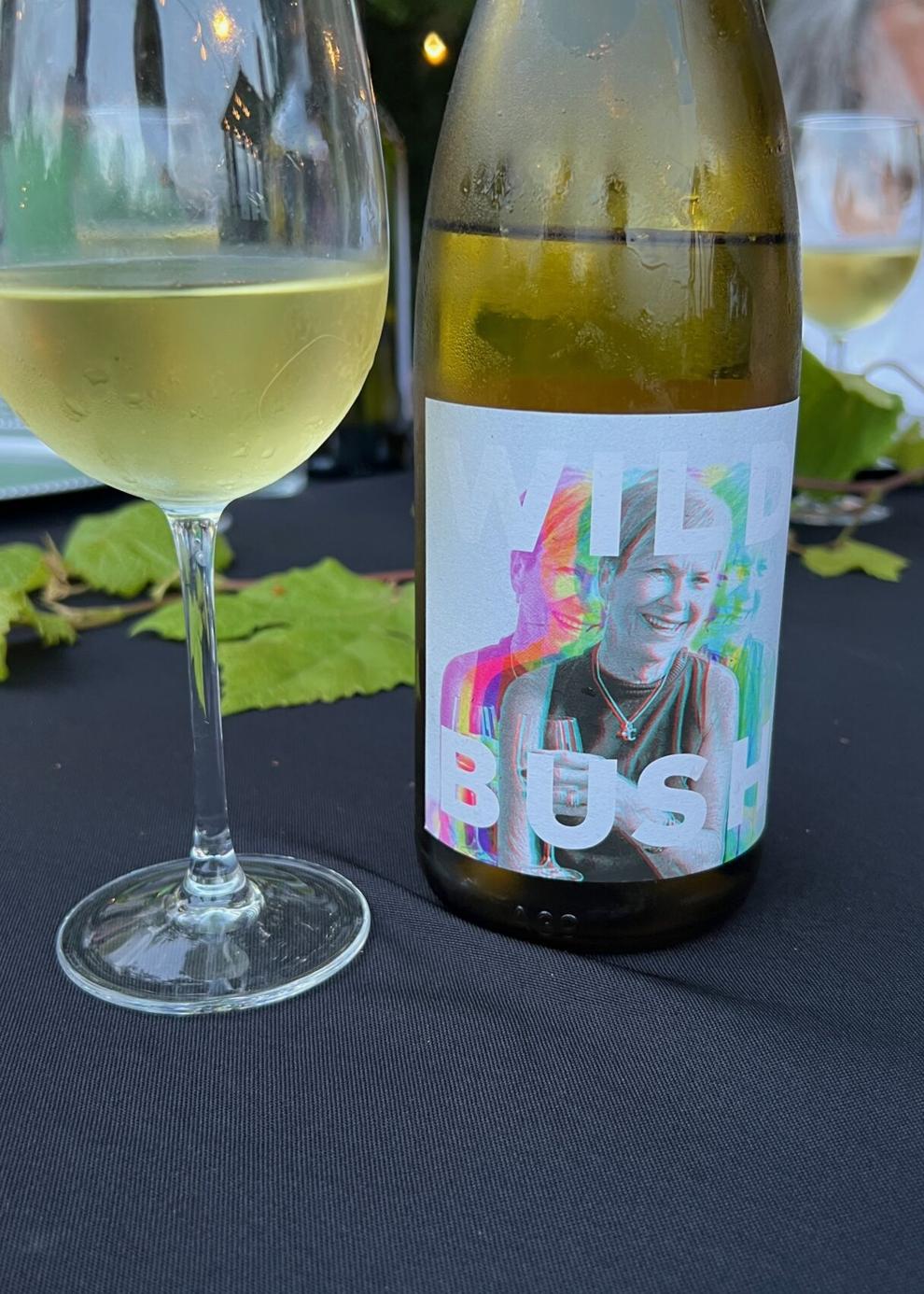 The meal was rounded out by duck fat tamales (with an aromatic pét-nat called Hot Biscuits in Love), a duck-based take on French onion laced with cheese from Belle Ecorce Farmstead in St. Martinville (accompanied by a chardonnay with a citrusy, creamy Dreamsicle essence called I Know I Love You, a tribute to Gernon's mother pictured on the label); and finally a duck fat pecan pie with a savory back beat and a texture that sticks to the teeth and clings to the flavor memory (with port bottled here earlier by Pontchartrain Vineyards).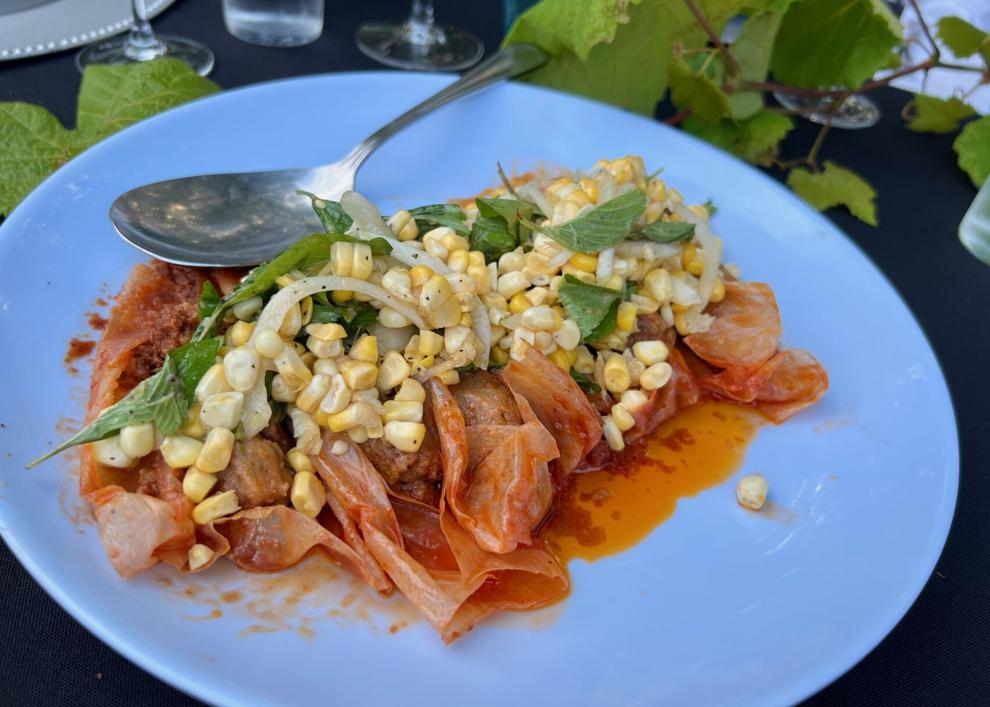 These Wild Bush bottlings are very small production, topping out at 200 cases for one label, and as small as 35 cases for that mom-tribute chardonnay. Some are sold in the tasting room only; others are distributed around Louisiana.
They made beautiful pairings, eminently quaffable and fit for the laid-back outdoor setting as much as the robust flavors from Jacobs' outdoor kitchen.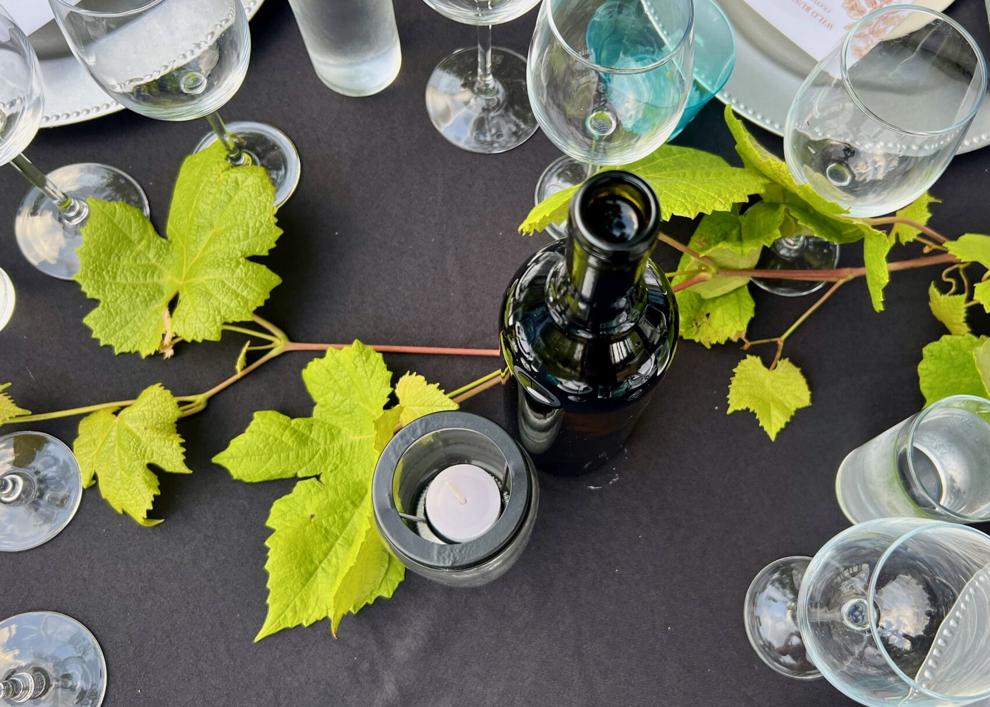 Bourgeois and Gernon see the vineyard as a laboratory for their own winemaking endeavors, and also for people around a culinary realm who want to collaborate in a unique Louisiana setting.
"It's a playground for us," Gernon said. "We don't have rules for it. Does it taste good? How can we combine what grows here to make something that's great, or does what we're growing taste good enough to be a single varietal? There's so much we can do here."
81250 La. 1082, Bush, (985) 892-9742
Tours and tastings: Thu., Fri. 4 p.m. to 7 p.m., Sat., Sun. noon to 4 p.m.
Reservations recommended, group bookings available outside listed tasting room hours.
As you'd expect at a brewery, the suds are everywhere at Bayou Teche Brewing. Finding your way to the taps for the first time, though, can tak…
Who orders fondue by himself, with a basket full of bread? Who follows that with mussels, crying out for still more bread and frites too for s…
Each year, I start the New Orleans Jazz & Heritage Festival by sampling what's new around the food booths. This year brought a very full p…