On June 1, shortly after his arrival in Hawaii, New Orleans jazz saxophonist and educator Donald Harrison Jr. took to Facebook to praise the "glorious, relaxing experience" that was the Big Island Jazz & Blues Festival and its host Mauna Kea Beach Hotel.
Barely 48 hours later, he posted a far more ominous message: "I am having a heart attack. Pray for me."
Harrison, 62, suffered a heart attack on June 3 in Hawaii and underwent surgery.
He posted an update later that afternoon from a Hawaiian hospital.
"I had the procedure and it seems to be a success," he wrote on Facebook. "One of the main arteries in my heart was blocked so this could have (been) a death blow.
"Dr. Lasseter and his great team were synchronized to a high level and got me through this ordeal. They are observing me now. I have to carry my 'I had a heart attack' card everywhere now."
His condition was initially critical, he said, but "now I am stable."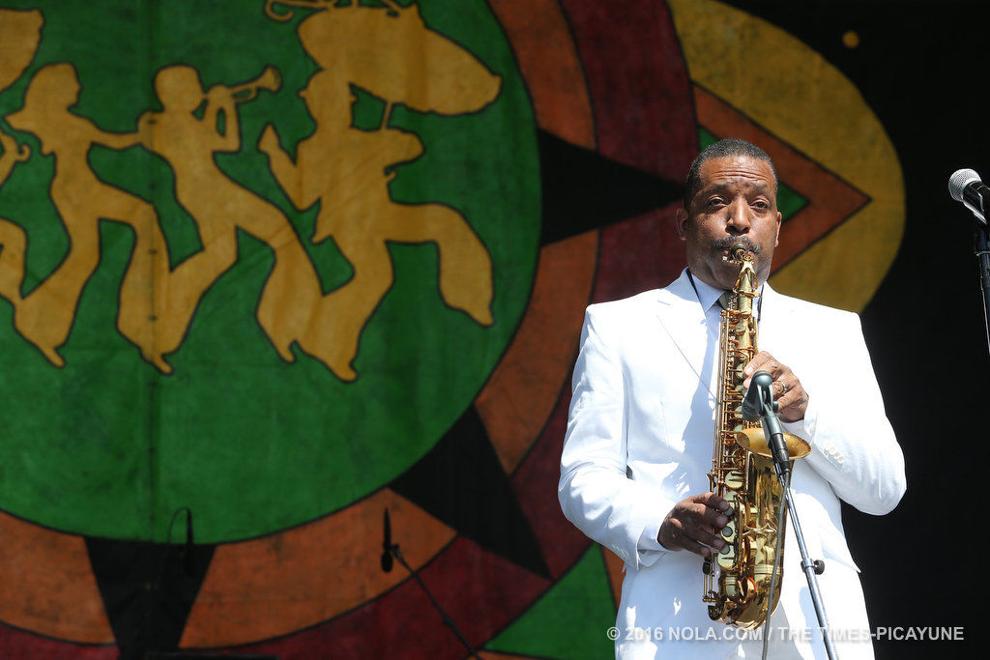 Harrison is the only world-class modern jazz saxophonist and composer who is also a Big Chief in the Black Masking Indian tradition. His father, Donald Harrison Sr., was a legendary Big Chief who led the Creole Wild West and White Eagles tribes before founding the Guardians of the Flame in the late 1980s.
Young Donald first "masked Indian" at age 2. He was also exposed to the bebop records his father played around the house. At 16, he discovered fabled saxophonist Charlie Parker; bebop in general, and Parker in particular, became his obsession.
Harrison attended the prestigious Berklee College of Music, but withdrew at age 20 after joining jazz-soul organist Jack McDuff's band and then drummer Art Blakey's Jazz Messengers.
He and New Orleans trumpeter Terence Blanchard formed their own quintet, which released five albums in the 1980s.
By the end of the decade, they had gone their separate ways. Harrison's subsequent albums have ranged across the spectrum of contemporary jazz. At performances, he usually wears a suit and tie, but he is often joined onstage by Mardi Gras Indians in full regalia. In the 1990s, he founded the Congo Nation tribe.
In addition to leading his own ensembles, he is a member of the latter-day incarnation of the Headhunters.
For years, he has maintained a busy schedule of touring, composing, recording and mentoring young musicians.
He is a regular at the Big Island Jazz & Blues Festival, which celebrated its 10th anniversary this weekend.
The festival featured numerous New Orleans and Louisiana musicians, including the Iguanas — with whom Harrison performed before his heart attack — Wayne Toups, Johnny Sansone and saxophonist Jason Mingledorff.
In a video posted Monday to Facebook, Big Island Jazz & Blues Festival founder Kenneth Burgmaier delivers a meal of blackened mahi mahi to Harrison in the hospital.
Wearing a hospital gown, Harrison says in the 60-second clip that "we're just seeing if there's any complications. But hopefully everything is straight and I'll be seeing you guys on the road. Keep hope alive. I learned the hard way. Keep working hard and let it come to you, man."
Harrison concludes the video with, "Hawaii, man. Good hospitals."
Drummer Herlin Riley will fill in for Harrison at Snug Harbor Jazz Bistro on Saturday, June 10.