So, you want to be in pictures? See your name up in lights?
You live in Louisiana, home to Hollywood South, and know that Hollywood productions come to town, but how do you get in on the action?
According to casting directors, the most important thing to remember is that those trained in expressing themselves in front of the camera must also be comfortable with memorizing lines and should be able to improvise on the spot.
"Going to classes to learn your craft, so you're prepared for obtaining an agent who helps you get auditions, is definitely going to garner more opportunities," said Ryan Glorioso, a well-known casting director who has placed local actors in "Mayfair Witches," "Twisted Metal" and many other Hollywood productions.
An agent is helpful, he said. Actors may get auditions on their own, but that means keeping all of their professional materials up to date, including current headshots, posting videos on various websites, and being aware of current casting calls and how to post an online audition when it's called for.
Hey, coach...
Some of the city's most versatile acting coaches are actors themselves.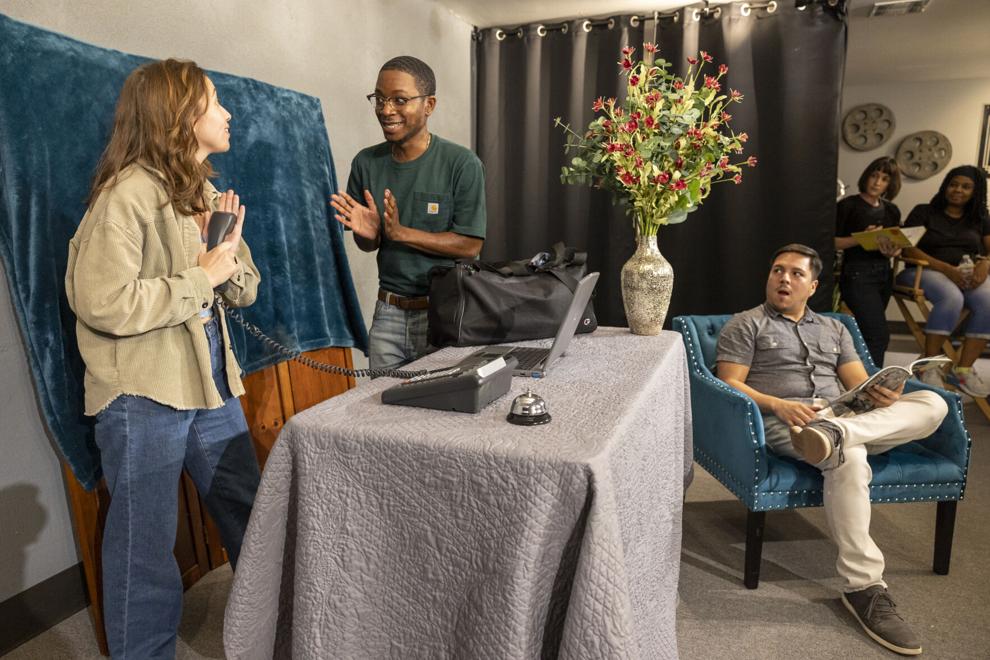 Debby Gaudet was an actor in New Orleans, but Hurricane Katrina forced a move to Baton Rouge and an association with Celtic Film Studios there.
She took her experience teaching at a preschool, along with her acting chops and began a class for children in Baton Rouge. 
"We started with eight kids, which quickly grew to 65," said Gaudet, now owner of Debbie Gaudet's Screen Actors Studio in Metairie. "Some of the children were being signed to talent agencies, and booking parts in both commercials and features.
"I had learned everything about casting, too, during my six years in Baton Rouge, from Lisa Marie Dupree, who is still very active on the casting scene."
After casting for the Hallmark and Lifetime networks, Gaudet cast many of the children for "The Underground Railroad," also serving as an on-set coach for the young actors.
Although coaching is her first love, Gaudet continues to take on casting requests for films, television shows and commercials. One of her young students can currently be seen in the hit HBO Max production, "Love and Death."
Wide ranging experience
Of the 100 actors, both young and old, who show up for her weekly workshops, the range of acting experience runs the gamut, from those just starting out to seasoned professionals who know how important it is to keep their skills sharp.
Kate Adair, an active member of the scene class, has appeared in 32 films, and will appear in Richard Linklater's upcoming "Hitman" with Glen Powell, known for his starring role in "Top Gun: Maverick." She's very aware of the value of being quick on one's feet in the improvisational arena, something that weekly classes reinforce.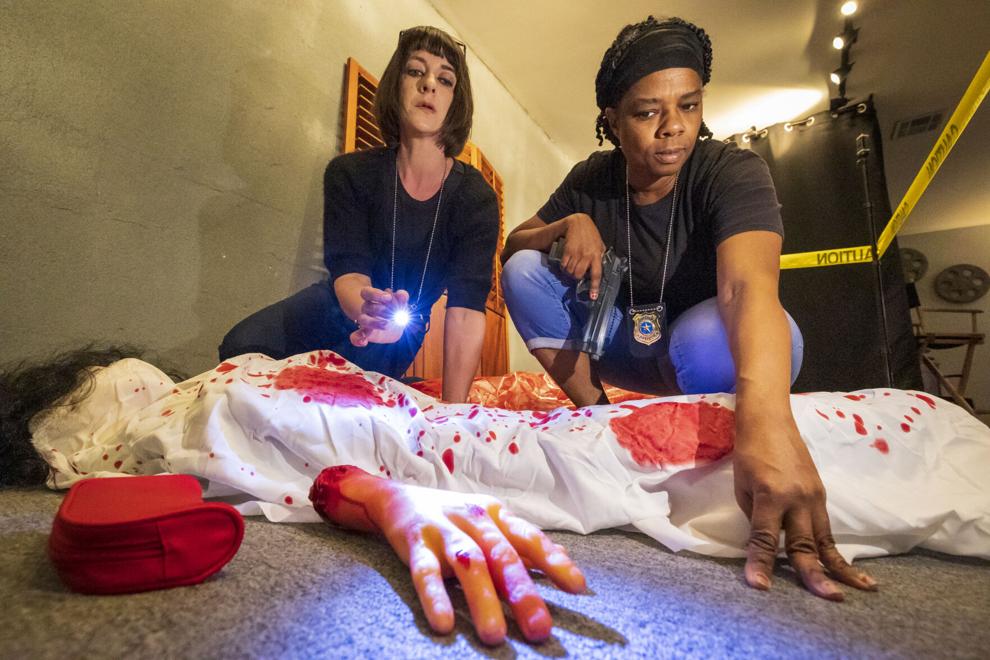 "In 2014, I played a call girl opposite Matthew McConaughey in 'True Detective,'" Adair said. "The scene was totally improvised, and it was decided we would not meet each other before the actual scene took place. Working with McConaughey was great ... he's one of those actors who elevates everyone around him."
Ashton Merrett, a former football player at the University of Texas at San Antonio who lives in Baton Rouge and commutes to New Orleans for classes, has been studying since last September. The 24-year-old is working in his father's hospice agency as a marketing specialist while he prepares to take the LSAT, a prerequisite for law school.
"I was feeling rudderless after leaving the football field, but I know that perseverance pays off in any endeavor," Merrett said. "My objective now is to learn techniques and be prepared to do auditioning both in-person and via taped submissions, eventually getting an agent, and putting together a demo reel."
Learning from improv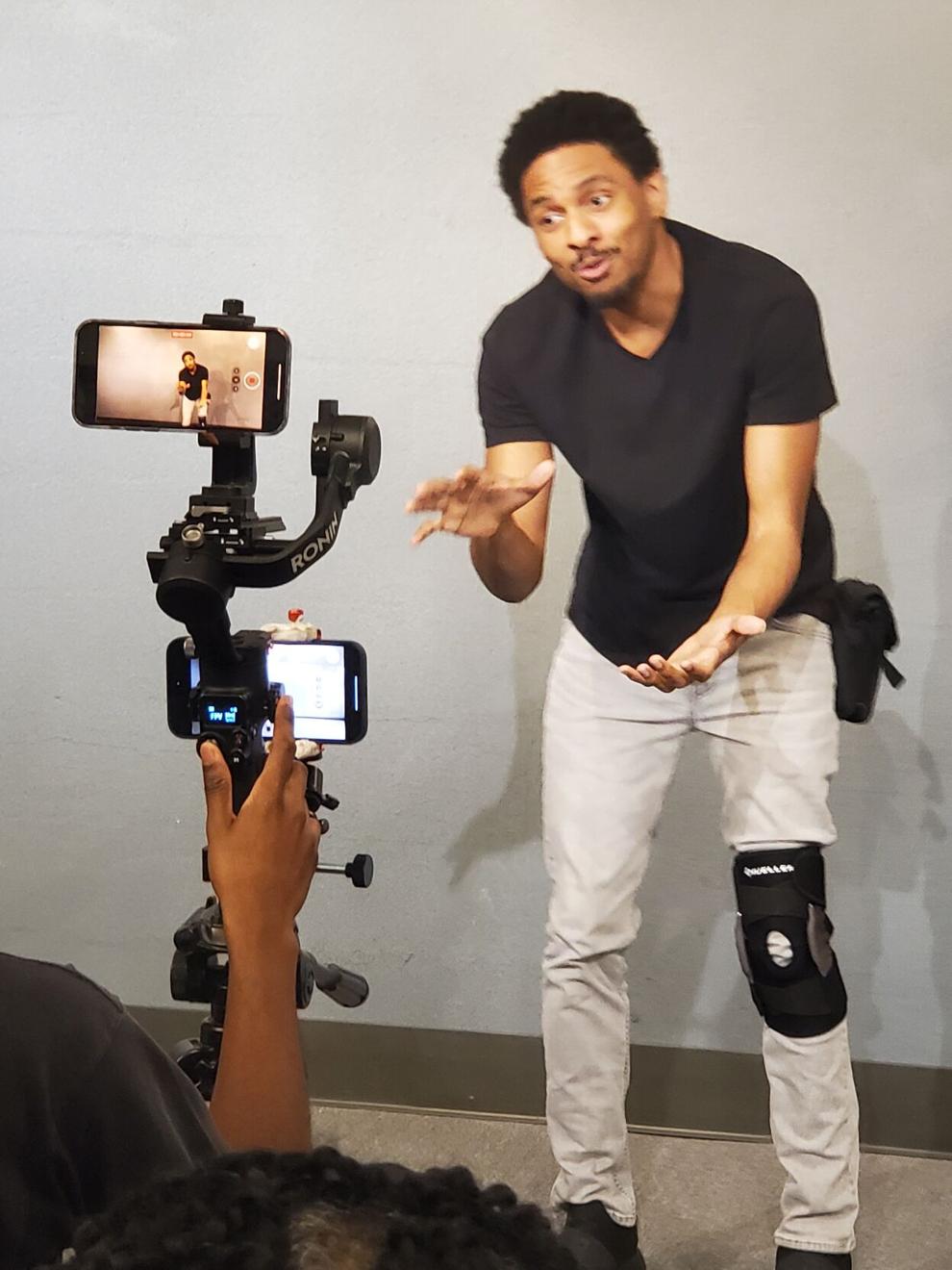 Moe Amon, a tattoo artist in New Orleans, was originally enticed by a high school acting class, but never pursued it professionally until much later. He is now intent on getting into the business.
"I get the most out of the improv portion of the class. Once you get the technical stuff down, the rest of it is about imagination, where you use your tools to create whatever you want.
"At an audition, you may run into 30 people who look like you, so it's important to stand out."
Casting director Glorioso, an actor in Los Angeles for eight years, has been back in his native New Orleans since 2004.
It's not uncommon for him to watch 200 audition tapes in a single day, often relying on talent agents to whittle down submissions.
His advice for up-and-coming actors?
"To make it in this industry, you need confidence, talent, perseverance — and a thick skin!"
Leslie Cardé can be reached at lesliecardejournalist@gmail.com.