It's been a crazy few days for Zion Williamson and the New Orleans Pelicans.
What should have been a quiet week of NBA draft preparation for team executives was turned on its head when video of the Pelicans star's pregnancy and gender reveal appeared on social media, touching off a raging fire of internet gossip and innuendo.
No need to delve into the sordid details. But it's never a good thing when TMZ runs daily non-basketball stories about your franchise player in the middle of June.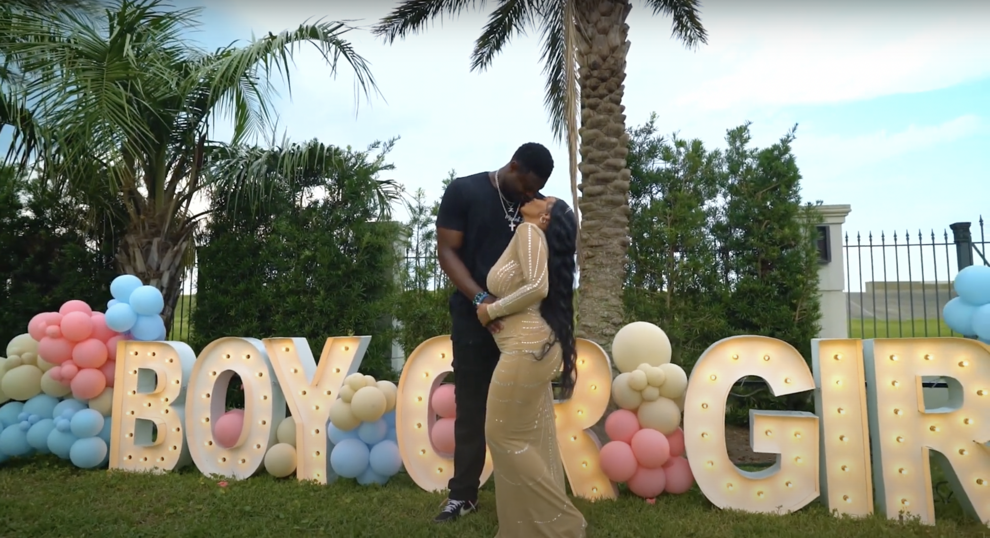 Team officials are undoubtedly more thankful than ever this week that Pelicans governor Gayle Benson isn't on Twitter.
That said, let's get one thing straight: Williamson is not the first person, or the first athlete, to fall victim to the temptations of New Orleans nightlife.
Athletes have succumbed to the allure of the French Quarter since the day New Orleans became a pro sports town. Players on the inaugural 1967 Saints team were such frequent visitors to the Vieux Carré that a running joke emerged in the locker room: The Saints couldn't win the first, second, third or fourth quarters, but they never lost in the French Quarter.
Players partied and raised hell in the Quarter long before Zion arrived in NOLA, and they'll do so long after he's gone.
Saints and Pelicans executives are intimately familiar with the issue. The Saints have long performed background checks on prospective players to try to predict their proclivity for such trappings.
As Sean Payton once put it, you can find a party — or trouble — every night of the week in New Orleans if you want. Finding players more inclined to study their playbook than the shot menu at Tropical Isle has always been a high priority.
Obviously, how Williamson spends his free time is his business. He's a professional basketball player, not an elected official or professed clergyman. His private life is … his private life.
However, as with anyone, when your personal life starts to affect your professional career, it becomes an issue.
Being a franchise player comes with inherent responsibilities, the least of which involves representing the organization in a favorable light. Only the Pelicans know how much, if at all, Zion's off-the-court lifestyle has affected his health and production.
Safe to say, though, there's reason for concern. His teammates' thinly veiled postseason comments were clearly directed his way.
"We have to do what we need to do off the court in terms of preparation," veteran guard C.J. McCollum said. "In terms of getting treatment. In terms of getting the right type of sleep. The right hydration. The right diet. Everything has to matter to us."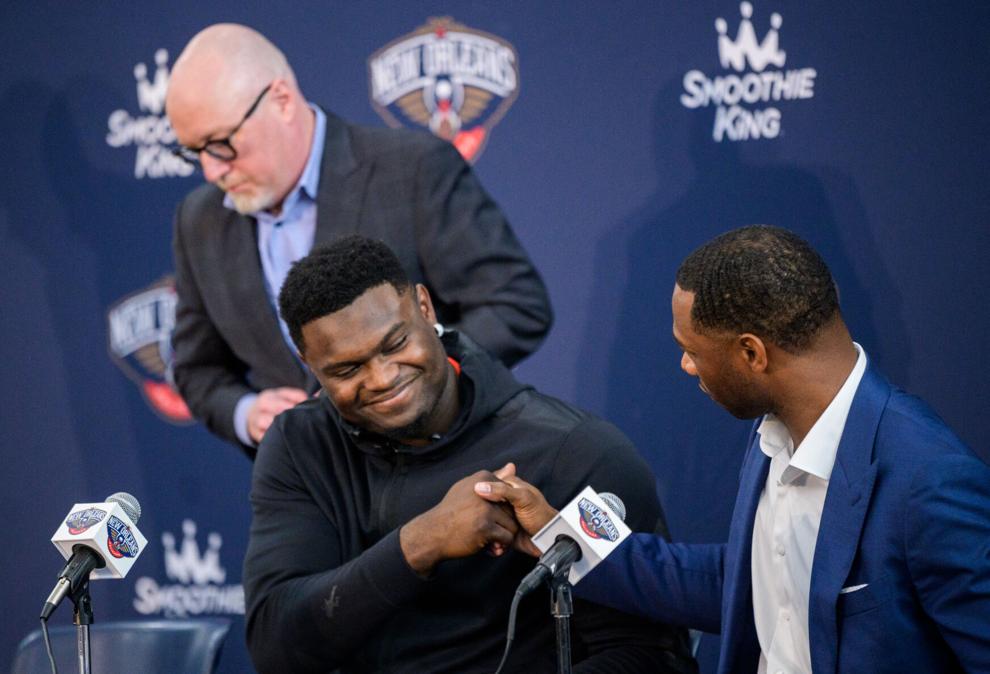 Zion's boss, Pelicans executive vice president David Griffin, was more direct.
"I wish I could immediately pinpoint the answer. I think a big part is on him," Griffin said. "I think there is a lot he can do better. And he would, I think, tell you that."
It'd be different if this recent imbroglio were a one-off, but it's only the latest in a series of odd episodes since Williamson arrived in town.
There was the lawsuit over his marketing representation coming out of Duke. Then the mysterious departure from the bubble during his rookie campaign. The ill-fated offseason injury while working out with his stepfather in 2021. Then the strange decision to rehab in Portland, Oregon, during Year 3, and the protracted hamstring injury this season.
As a colleague noted this week, Zion's infamous windmill dunk before the Pelicans-Thunder play-in game this season was a microcosm of his career so far in New Orleans — spectacular and tantalizing, yet simultaneously impetuous, irresponsible and ill-considered.
If only his decision-making off the court matched his decision-making on it.
No one knows where all this leads. Maybe nowhere. If Zion returns to health and leads the Pelicans to a spirited playoff run in 2023-24, this week will likely be long forgotten, a footnote on his path to superstardom.
But at this point, it's fair to wonder if Williamson will ever achieve long-term success going the way he's going. His track record does not inspire hope or portend a promising future. The results so far have fallen precipitously short of the hype and expectations. If nothing else, it might be a window into what the Pelicans have been dealing with behind closed doors and explain some of the cryptic messaging that's come out of Airline Drive in recent years.
Maybe we should have seen this coming. Zion himself said he wanted to stay at Duke a little while longer before going to the NBA. Maybe he knew he wasn't ready for the League and the Lifestyle. As one of the first stars of the Instagram era, he has largely lived in a bubble since his junior year in high school. What's more, he arrived in New Orleans by way of Florence and Spartanburg, South Carolina, and Durham, North Carolina. 
So maybe these speed bumps were inevitable. 
Regardless, this is not the dance anyone expected.