Word that a new neighborhood breakfast joint is opening will usually get that neighborhood buzzing like a strong cup of coffee. The news that Toast in particular was expanding to Gretna practically set off jitters.
The other two locations of Toast, by the Fair Grounds and in the French Quarter, have their own feel and have proven strong draws with menus that play it straight for breakfast standards and dishes you're not likely to knock together yourself at home on any given morning.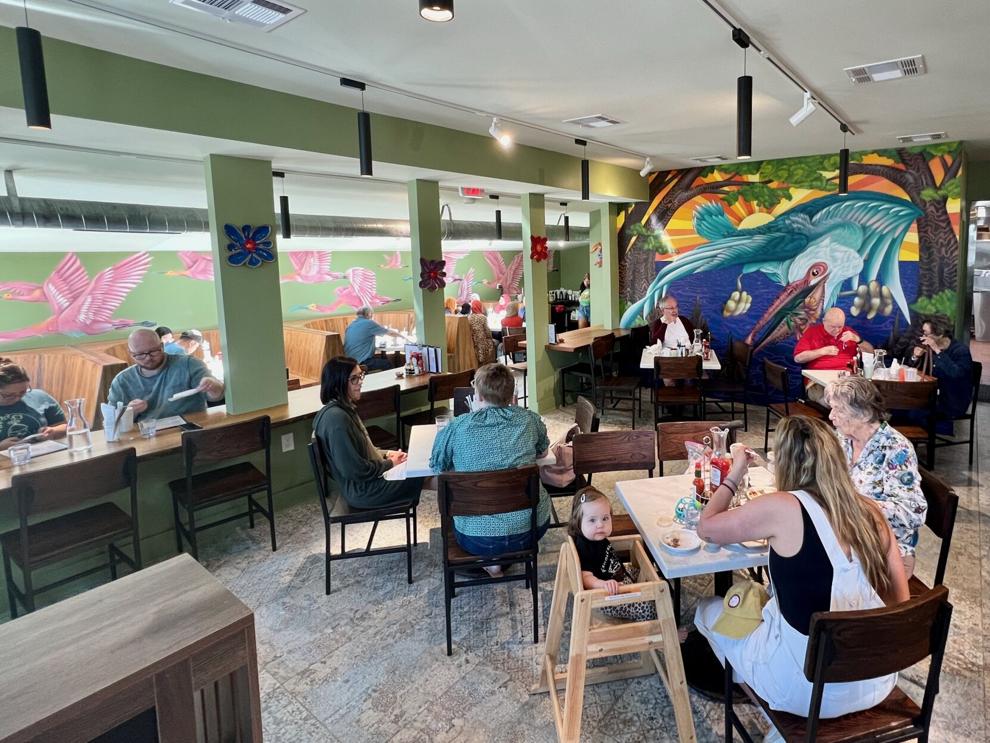 That continues at the new Toast in Gretna, the transformation of a house into a tavern. So does the Toast trademark of a built environment resplendent with local art and woodwork.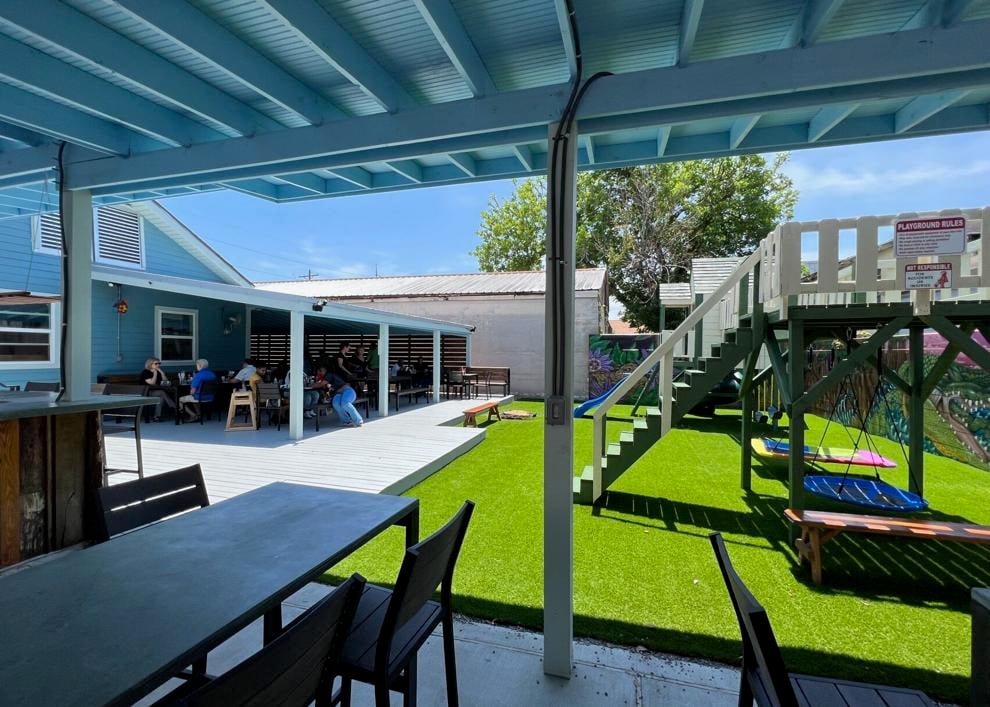 This Gretna location of Toast, though, has a different card to play. Head to the back, and you discover a covered patio with its own bar and a turf-lined yard the size of a pocket park set with playground equipment — a place for the kids to run off some of the syrup and chocolate sauce.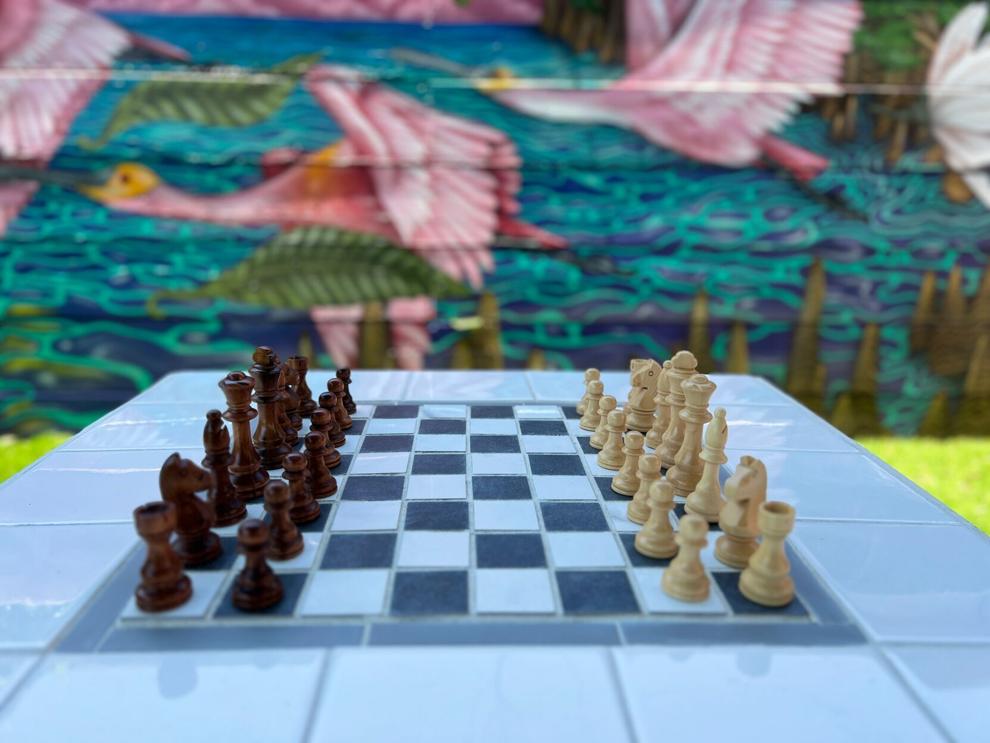 This whole outdoor area is hemmed by a fun mural inspired by Louisiana wildlife by the artist Zac Maras. His work prominently adorns a number of other restaurants (you may have seen the full body tattoo-style wraparound transformation he did at Toups' Meatery in Mid-City.)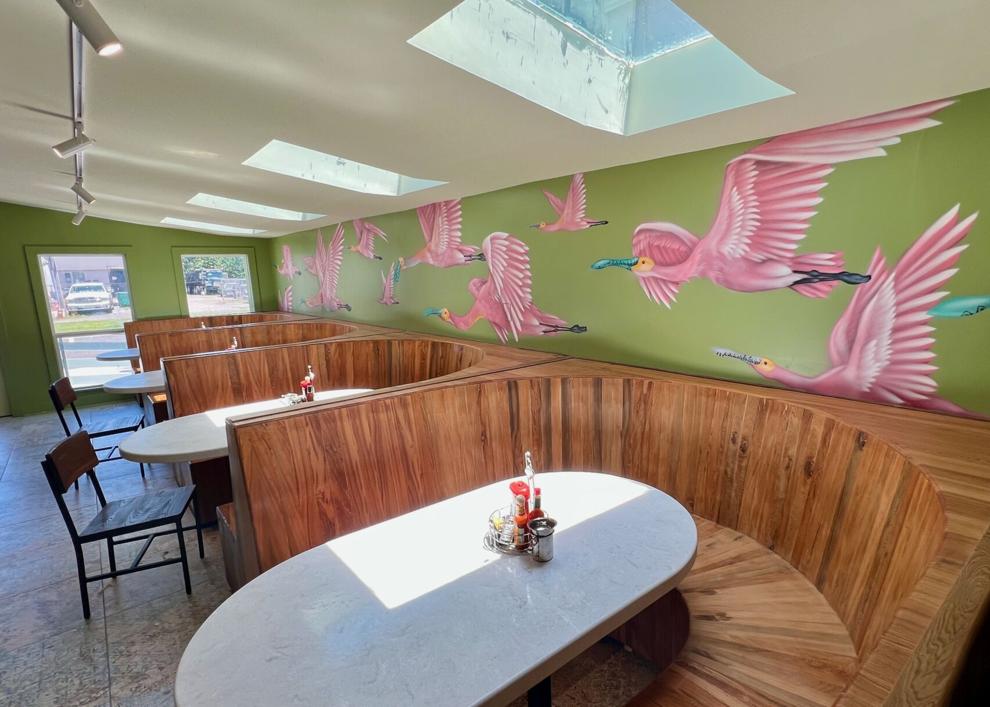 The work continues inside as well, with a huge, happy pelican across the wall of the front dining room and birds in flight over a run of deep booths that feel like cozy breakfast nooks. Local craftsman Matthew Holdren did the custom woodwork here (and at the other Toast locations) and together with the murals, it adds a warmth and the feeling of taking a casual meal in a special place.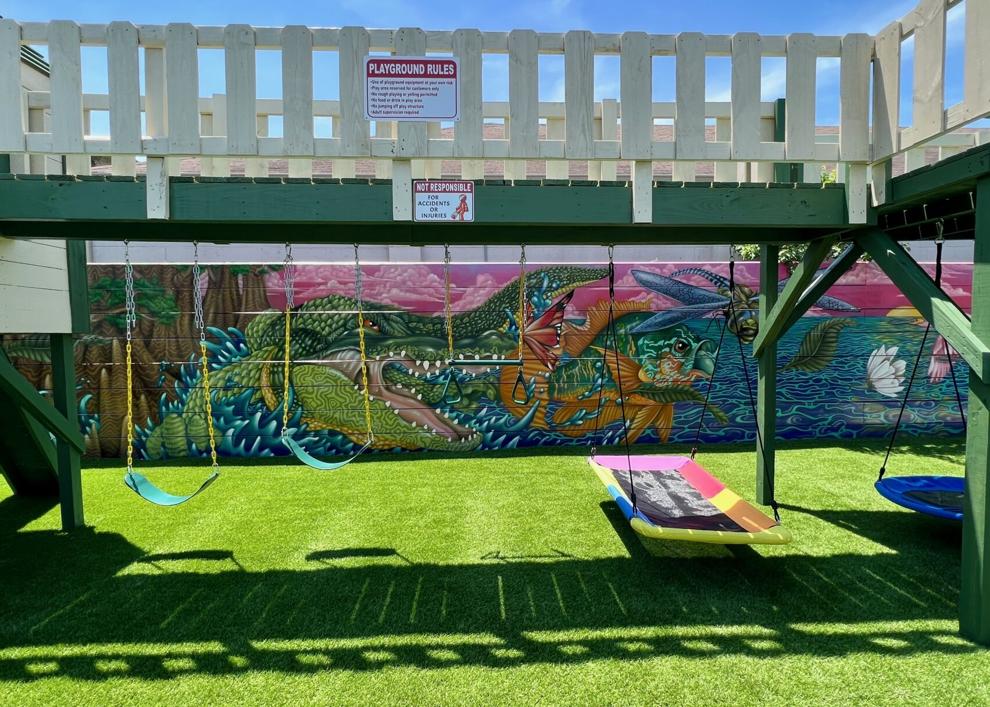 It all sets the scene for a relaxing, casual, playful breakfast restaurant.
Given the name of the restaurant, it feels right to begin by cutting into one of the many dishes that start with toast. Yes, that list is topped by avocado toast, an emblem of hipster brunch everywhere, but at Toast, the toasts get much more exuberant and this Gretna menu also loads them up with Louisiana seafood.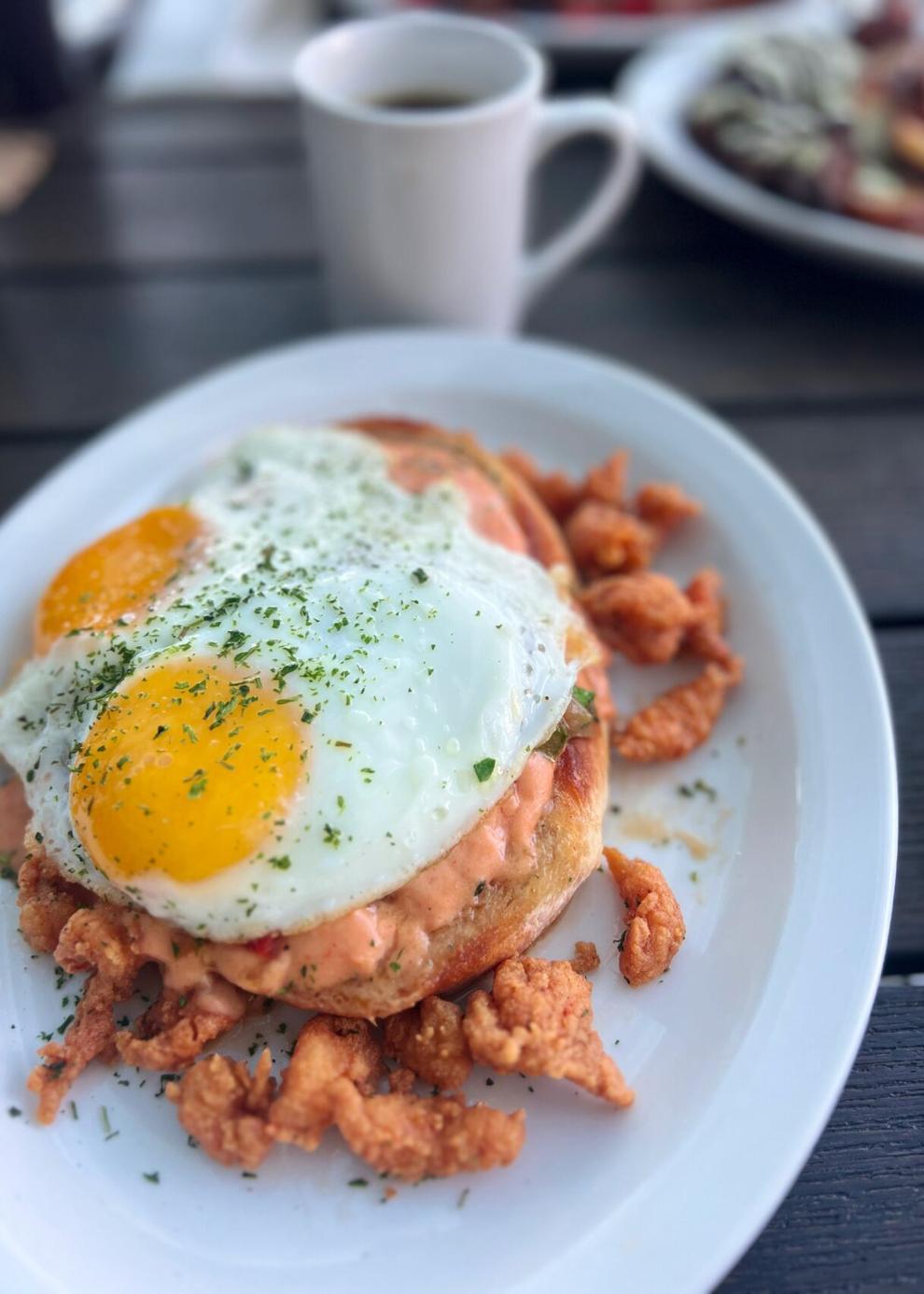 You've heard of crawfish bread (of Jazz Fest fame); the crawfish toast here has a thick-cut piece of sourdough with a creamy sauce strung with caramelized onions under a pair of eggs surrounded by fried crawfish tails.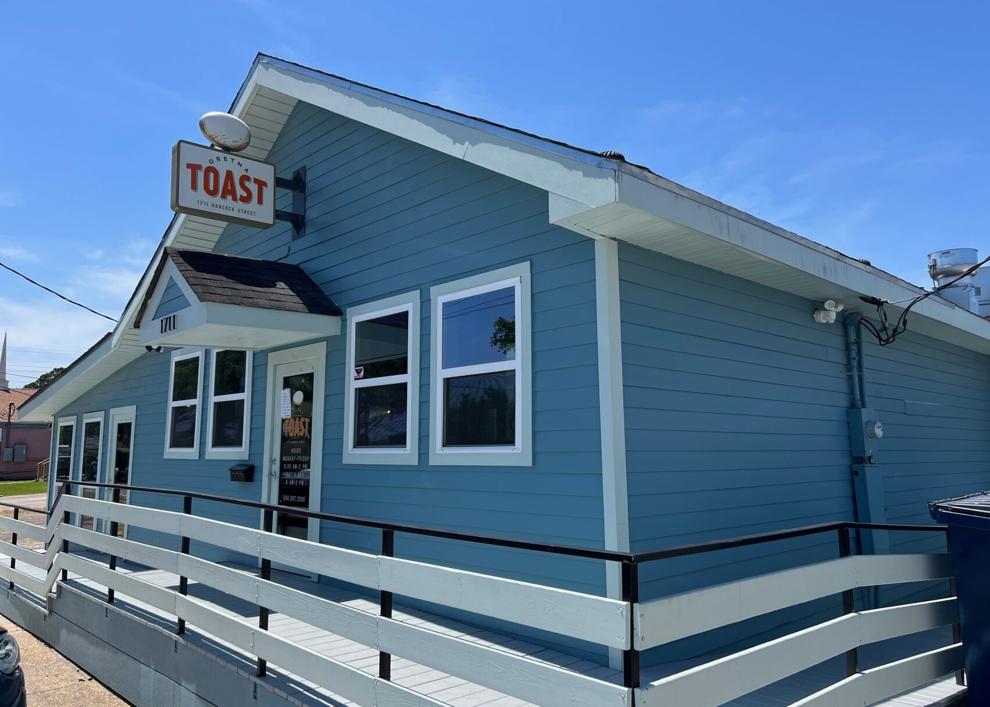 Gruyere cheese stretches between the folded layers of thin crepe when you bite into the ham mushroom and cheese version; get this with a side of ratatouille for an especially French combo.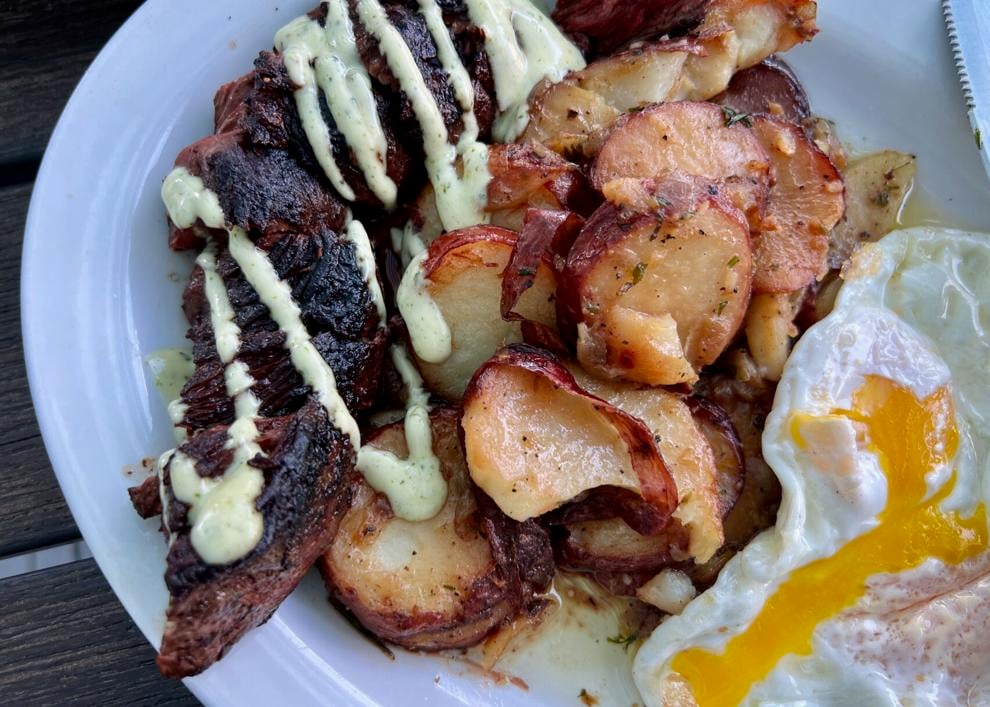 The hanger steak with eggs is a standard across the Toast menus that always makes me feel like I'm having brunch at a more upscale restaurant. It's a nice piece of meat cooked medium-rare as ordered, drizzled with a bright tarragon aioli. The ridge of breakfast potatoes make this a mountain of a meal.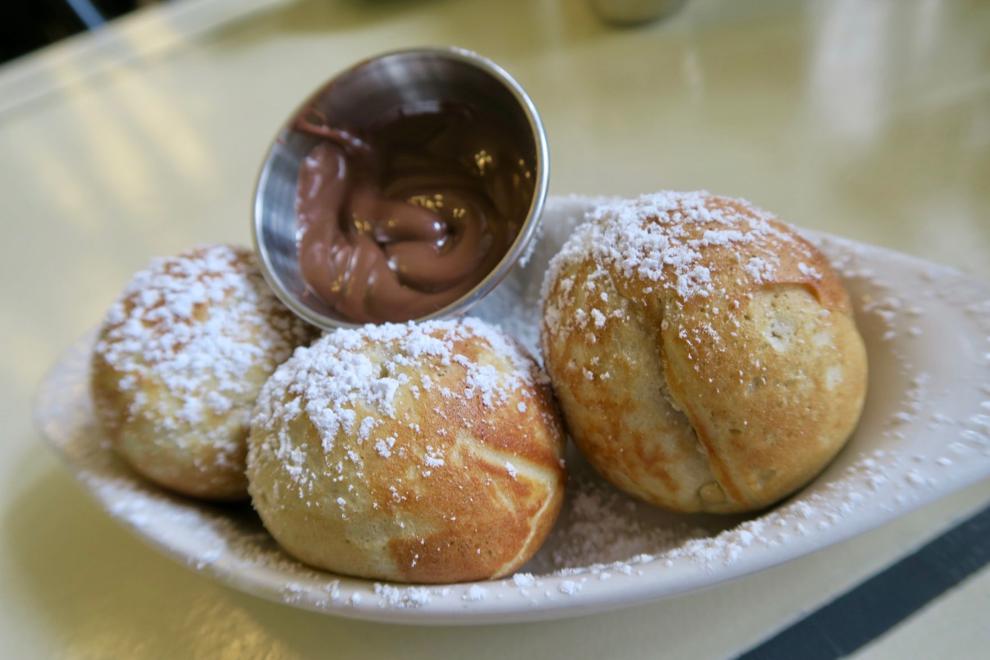 Aebelskivers, a Nordic-style, orb-shaped pancake, is a Toast signature. Think of them as pancake balls. The fun shape is as irresistible to kids as the slide and swings waiting just past the outdoor tables.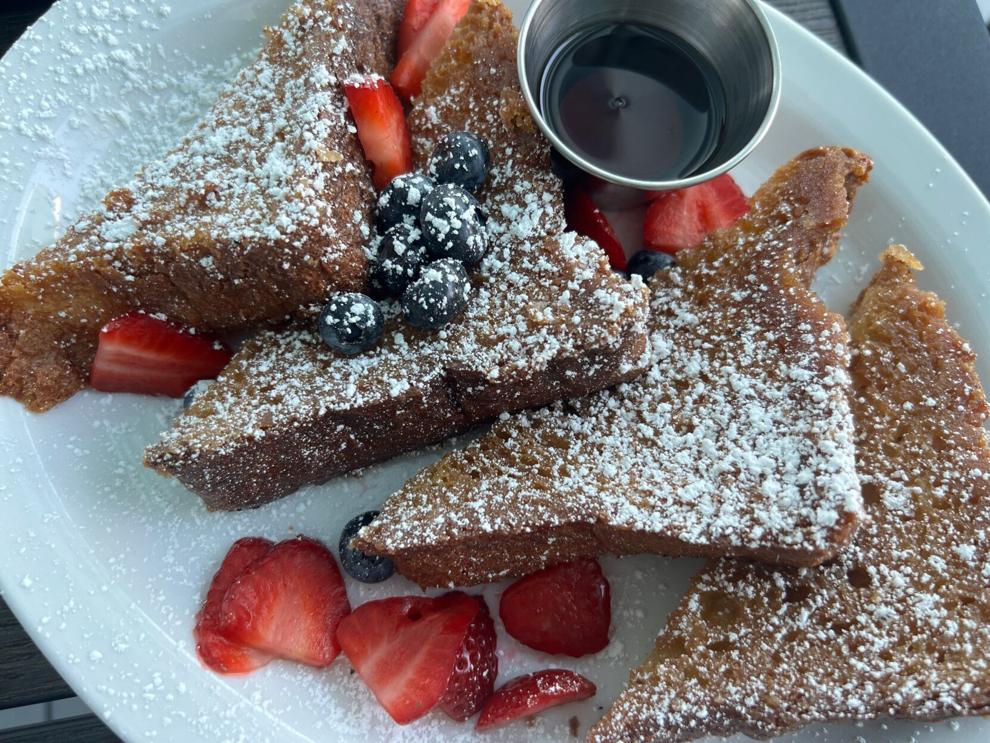 Toast is the creation of Cara and Evan Benson. They started out with Tartine, a French-style bakery and cafe they opened in 2010 near Tulane's University Square complex. The first serving of Toast arrived in 2014 nearby on Laurel Street (this has since closed and is now a different brunch spot called Scrambled). The Gentilly and French Quarter editions followed.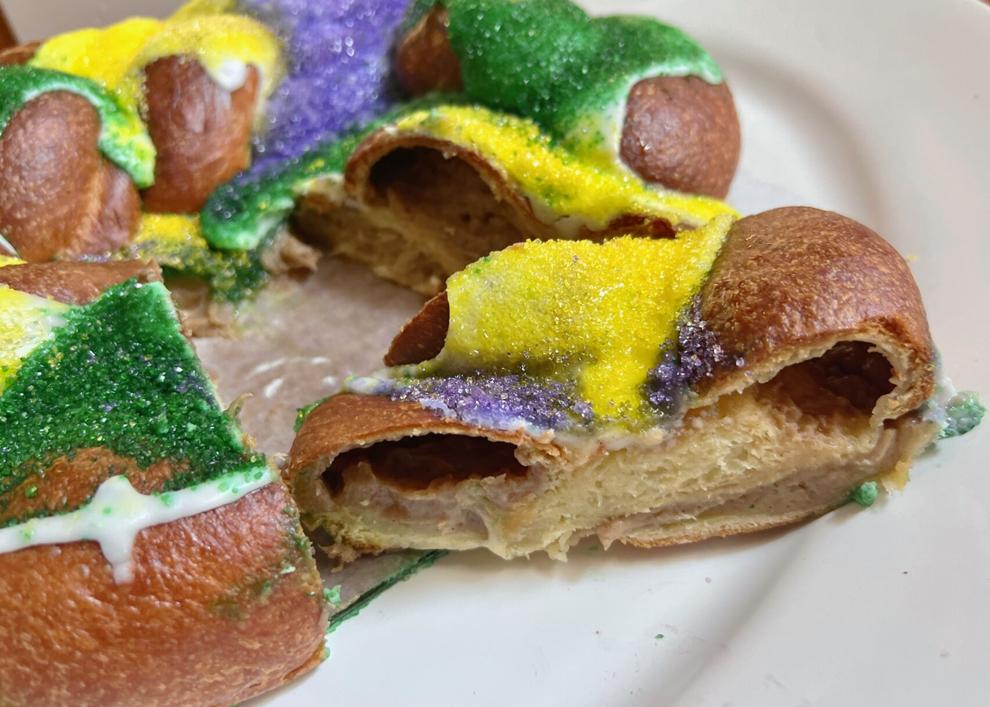 Tartine is the source of the Bensons' king cake, which is a thing of beauty, not to mention remarkable heft, wrought in the traditional style. This new Toast will be a distribution point for that king cake when Carnival season comes around again in eight short months (yes, some of us are counting).
A liquor license is still in the works for Toast in Gretna, which will bring morning cocktails to the main bar and second patio bar.
1711 Hancock St., Gretna, (504) 267-3260
And
1845 Gentilly Blvd., (504) 351-3664
Mon.-Fri. 6:30 a.m. to 2 p.m.; Sat. & Sun. 8 a.m. to 2 p.m.
1035 Decatur St., (504) 300-5518
Daily 8 a.m. to 3 p.m.
It's a mark of how entwined the Vietnamese culture has become in New Orleans that a business marketing itself widely can use a pun on a Vietna…
The black pepper sauce over the crispy, fried beef dumplings was nearly as dark as the Guinness. The lemongrass garlic butter between meaty cr…
When one valued breakfast restaurant shuts down, what's the best possible replacement? Many would say another.