Expect a haze of dope smoke over a sloshing sea of tie-dye on Saturday at the Jazz Fest, when Dead and Company, a revival of America's original jam band, the Grateful Dead, steps onto the Festival Stage at 4:30 p.m.
DAC is scheduled to play a brief two-and-a-half hour set, drawn from their unfathomably deep trove of psychedelic Americana that goes all the way back to 1965.
For those of us who are life-long Friends of the Devil, with King Solomon's Marbles rolling around in our red, white and blue skulls, Sugaree on our tongues, and the opening notes of Casey Jones tangled in our DNA, it will be surely be a nostalgic rush. I predict tears.
For those of you who do not dig The Grateful Dead and its derivatives, you might as well skip the rest of this story and slip on over to the sports section right now to see what Jeff Duncan is writing about in the off season. 
Fare thee well, fare thee well, I love you more than words can tell
Saturday's concert is the kickoff of DAC's farewell tour, scheduled to culminate on July 15 in San Francisco where the original band started. That would be sad, except nobody seems to be retiring. When the band announced their swan song tour in September, Bob Weir, the group's original, boyish rhythm guitarist, tweeted: "Well it looks like that's it for this outfit; but don't worry we will all be out there in one form or another until we drop…"
Which will probably be a long time for Mr. Weir, who fills up his social media feeds with impressive feats of yoga and weightlifting. Who ever thought that a member of the Grateful Dead would be an exemplar of a healthful golden-years lifestyle?
In addition to Weir, the DAC lineup includes the Grateful Dead's original drummers, Mickey Hart and Bill Kreutzmann. Well, make that one original drummer. Last week, word spread that Kreutzmann was skipping the farewell tour.
As DAC announced via social media: "After many long discussions and some good old-fashioned soul searching, we are letting you know that our brother Bill Kreutzmann will not be joining us on our final summer tour. Bill wants you to know that he is in good spirits, good health and he is not retiring. This is the culmination of a shift in creative direction …"
Touch of Grey
Wait! What? After all these years, Bill and his bandmates have creative differences? Really? Did Bill always want the band to play crisp, three-minute songs, with beginnings, middles, and ends, but no one ever listened to him?  Had Bill always been against the group's extemporaneous meanderings, being denied his desire for musical discipline? Has Bill finally had it up to HERE?
Kreutzmann is 76, Weir is 75, and Hart is 79. They're the planet's coolest coots. (Note: I love that so many young people still love them.)
At 45, John Mayer is DAC's young blood. Times-Picayune music writer Keith Spera once described him as the group's titanium knee replacement. Since 2015, when DAC first formed, Mayer has had the unenviable job of replacing a true legend, the Grateful Dead's original lead guitarist Jerry Garcia.
And he's done so with aplomb. Who knew that the pop star who sang "Your Body Is a Wonderland," could capture Garcia's crazy, calliope-style solos and make them his own.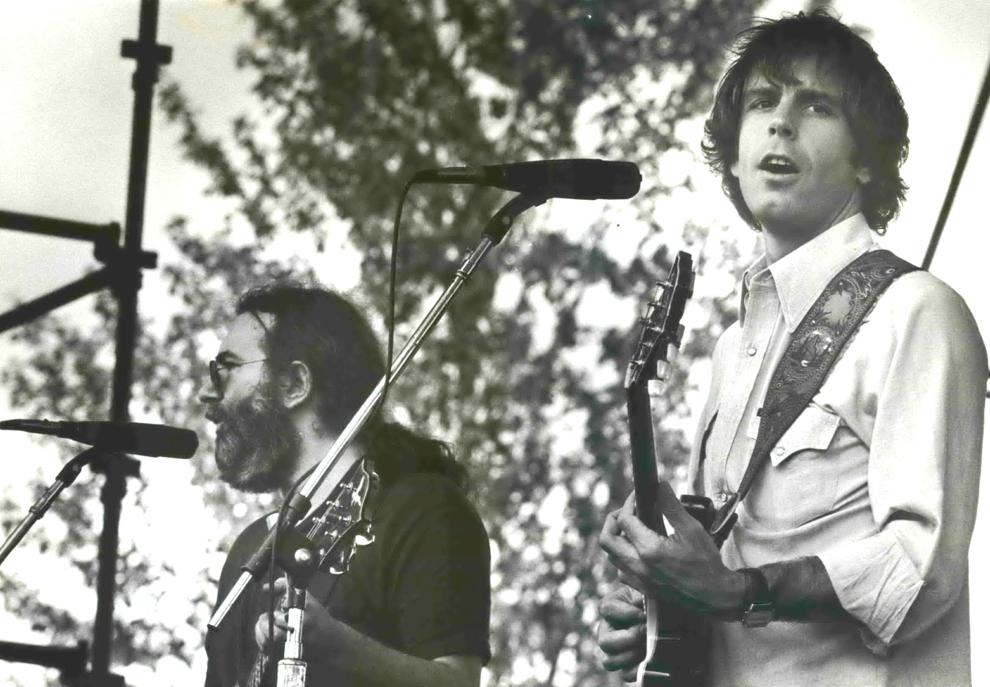 Driving that train, high on cocaine
Lord, Jerry's been dead for 28 years. Drugs were part of the picture. The Grateful Dead were always associated with drugs. They were literally the house band for Tom Wolfe's "Electric Kool-Aid Acid Test."
Which brings us to the band's notorious relationship with New Orleans.
The story on the front page of the Feb. 1, 1970, Times-Picayune began: "Some 19 persons were arrested early Saturday in a narcotics raid at a French Quarter hotel, including several members of a rock band 'The Grateful Dead.'"
Among the arrestees was the Dead's sound engineer, an underground chemist (think Walter White of the 1960s) who pioneered the large-scale production of LSD. The NOPD called him the "Acid King."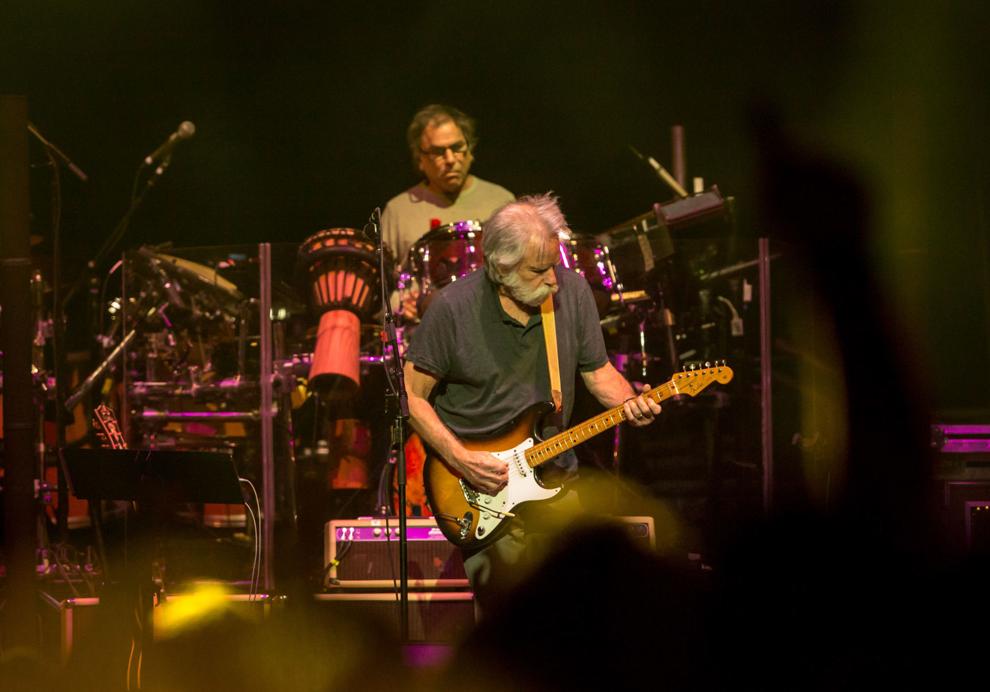 What a long, strange trip it's been
The Dead claimed they'd been framed and declined to play in the city for another decade. Some say it was the police that pointedly suggested the boys not come back to New Orleans anytime soon. (Either way, I had second-row seats for their return concert at the Saenger; feel free to envy me).
All things happen for a reason, of course. The Dead's misadventure in the Crescent City bore fruit when, in the aftermath, they composed a shuffle called "Truckin," which is probably their best-known song.
Wherever you are, right now, sing along: "BUSTED, down on Bourbon Street, been set up, like a bowlin' pin. Knocked down, it gets to wearin' thin. They just won't let you be, oh no."
See you Saturday! As Bob Weir once said, it'll be "more fun than a frog in a glass of milk."