Even if the Voodoo Music + Arts Experience doesn't resurrect itself this fall — and there is absolutely no indication it will — the City Park Festival Grounds will nonetheless host a multi-day music event in 2023.
The inaugural Re:SET concert series takes over the Festival Grounds from Friday to Sunday with headliners LCD Soundsystem, Boygenius and Steve Lacy.
Produced by AEG Presents, Re:SET is billed as a "traveling outdoor concert series" rather than a true festival. Over four weekends in June, Re:SET will visit a dozen cities with a mostly identical lineup. Each day's roster rotates between three different cities in the same region on the same weekend. This weekend, Re:SET is in New Orleans, Atlanta and Dallas.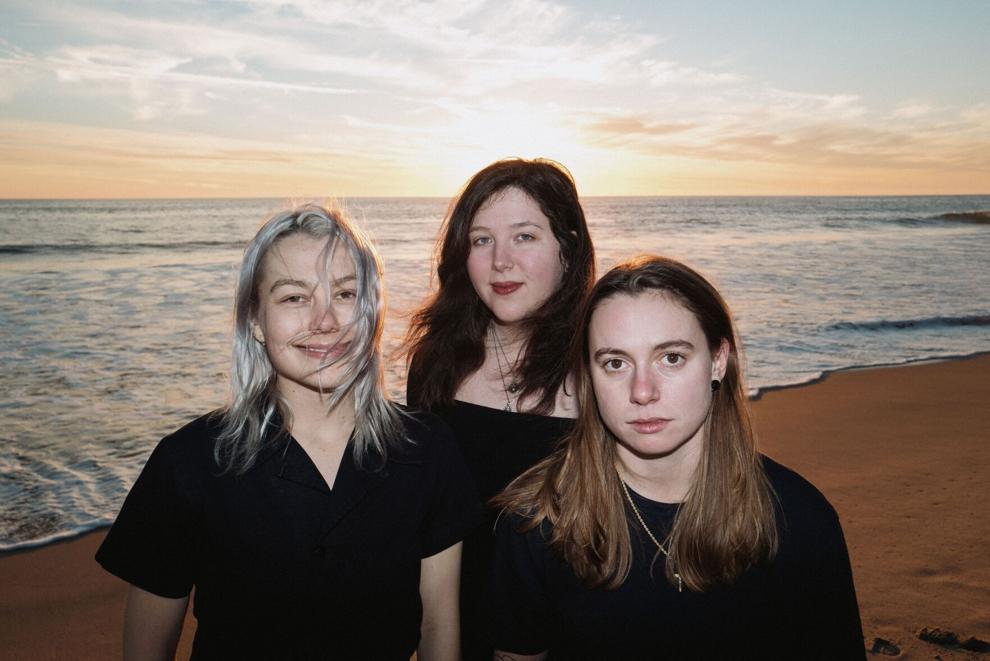 Re:SET is a far more modest affair than Voodoo. With only a single stage, festival-goers won't face any scheduling conflicts. Four acts, drawn mostly from the contemporary pop and alternative rock worlds, are featured each day. The music starts between 3 p.m. and 4 p.m. and wraps up by 10 p.m.
The headliners "curated" the respective undercards. Thus, it was the members of LCD Soundsystem who signed off on electronic artist Jamie xx — who is part of the band The xx — British rock band Idles and New Orleans bounce queen Big Freedia, the only local act with a full performance slot.
On-site food vendors at Re:SET include Any O'Cajun, Shaggy NOLA's Crawfish King and vegan food truck Tanjarine Kitchen.
The Re:SET New Orleans web site lists items that attendees are allowed to bring onto the grounds, including backpacks no larger than 12" by 6" by 12", picnic blankets and beach towels, and refillable water bottles and CamelBak hydration packs (which must be empty when entering the grounds).
Prohibited items include chairs, coolers, flags, umbrellas, glass, costume masks and replica/toy weapons, wagons and "wheeled carts," frisbees, balls and balloons, and any outside food or beverage.
Single-day tickets start at $79.50 plus fees. Daily VIP tickets start at $275.
Three-day passes start at $250 general admission, $650 VIP. Tickets are available through AEG Presents' ticketing platform, AXS.
Go to neworleans.resetconcertseries.com for additional details and a link to purchase tickets.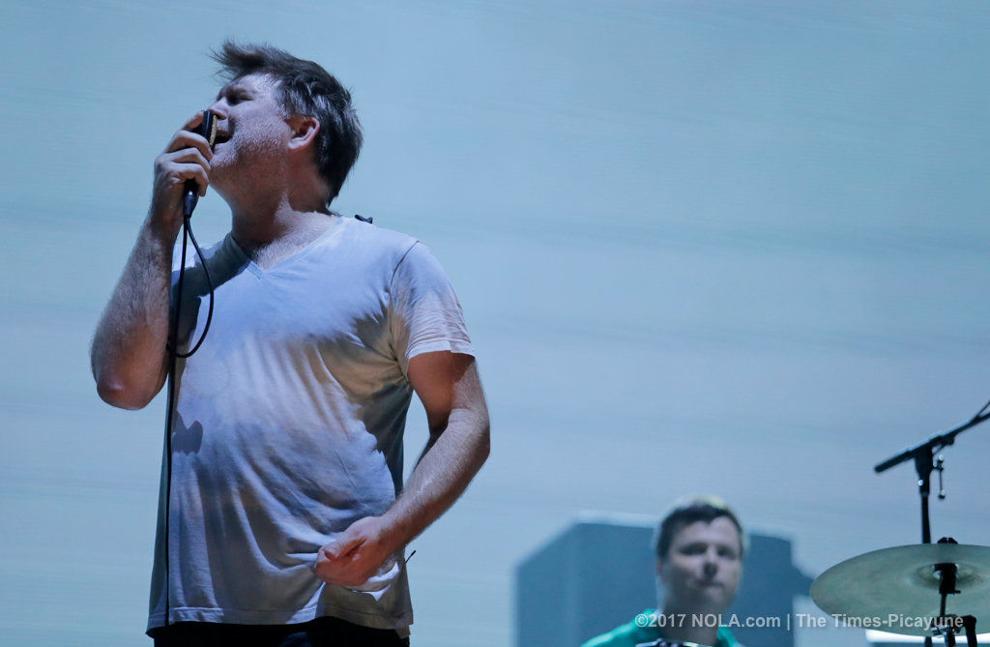 THE SCHEDULE
FRIDAY
4 p.m.-4:40 p.m. Big Freedia
5 p.m.-6 p.m. Idles
6:30 p.m.-7:30 p.m. Jamie xx
8:15 p.m.-9:45 p.m. LCD Soundsystem
The Lost Bayou Ramblers, Tristan Dufrene and Otto are also slated to make appearances on Friday.
SATURDAY
4:15 p.m.-4:55 p.m. Bartees Strange
5:15 p.m.-6:05 p.m. Dijon
6:35 p.m.-7:35 p.m. Clairo
8:15 p.m.-9:30 p.m. Boygenius
SUNDAY
3:15 p.m.-3:55 p.m. Foushee
4:15 p.m.-5:05 p.m. Toro y Moi
5:35 p.m.-6:35 p.m. James Blake
7:35 p.m.-8:45 p.m. Steve Lacy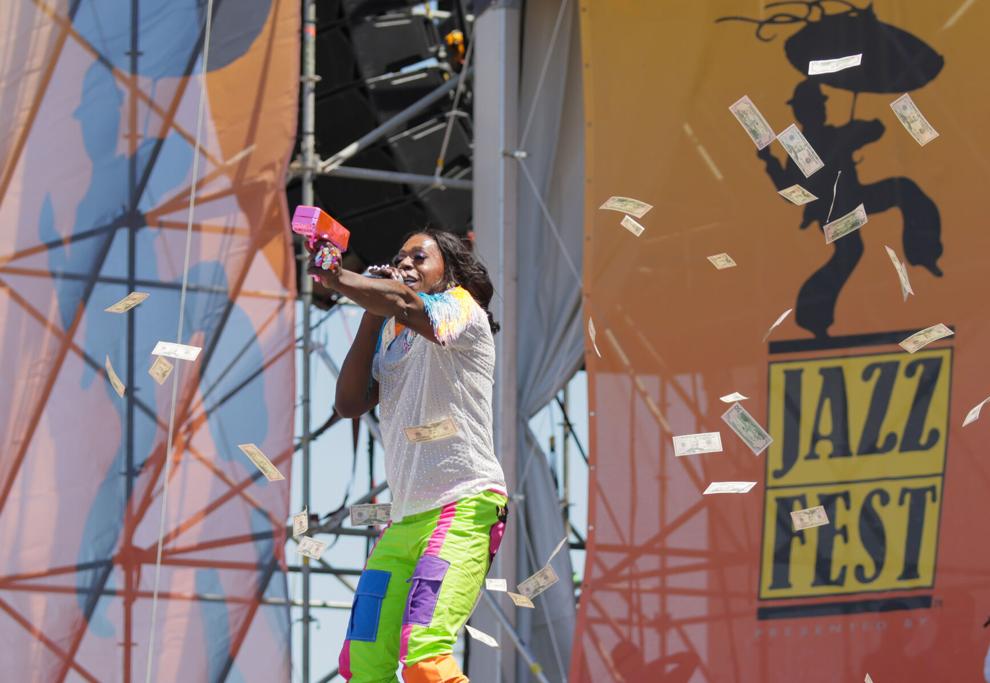 THE HEADLINERS
LCD SOUNDSYSTEM
LCD Soundsystem specializes in what could be considered "analog electronica." Instead of synthesizers and prerecorded tracks, they deploy actual instruments, including a keyboard outfitted with dozens of plug-in wires, and flesh-and-blood musicians to conjure danceable material that owes a sizable debt to '80s synth-pop.
When the band performed at the 2017 Voodoo Fest in City Park, the players and their voluminous gear filled the main Altar Stage. Frontman James Murphy, a middle-age guy with a paunch, occasionally channeled Depeche Mode's Dave Gahan — especially on the xylophone-inflected "Someone Great" — and comported himself like a much nicer Morrissey.
The band's music felt hand-made. They transitioned without stopping from "Tribulations" to "Movement." For hard-working drummer Pat Mahoney, that meant picking up the pace of an already uptempo rhythmic pattern brimming with cymbal and snare strikes. Expect similar energy in City Park this weekend.
The members of LCD Soundsystem are scheduled to warm up for their Re:SET show by deejaying at the Rabbit Hole (1228 Oretha Castle Haley Blvd.) on Wednesday night. Tickets are $30.
BOYGENIUS
The three members of Boygenius — Julien Baker, Lucy Dacus and, especially, Phoebe Bridgers — had all achieved a degree of indie music success before joining forces in 2018. All fans of one another, they at first intended to tour together as individual acts. But a collective creative spark was struck and they recorded a self-titled EP that turned up on numerous "best records of 2018" lists.
They followed up with a full-length album, "The Record," in March. It, too, has received widespread praise. The album opens with the a cappella "Without You Without Them" and ranges from the hushed harmonies and acoustic guitar of "Cool About It" to the dreamscape pop of "True Blue" and "Emily I'm Sorry" to the electric guitar-driven alt-rock of the churning "$20" and "Satanist." "Not Strong Enough" is a sort of response to Sheryl Crow's "Strong Enough" and is indeed extremely Sheryl Crow-like.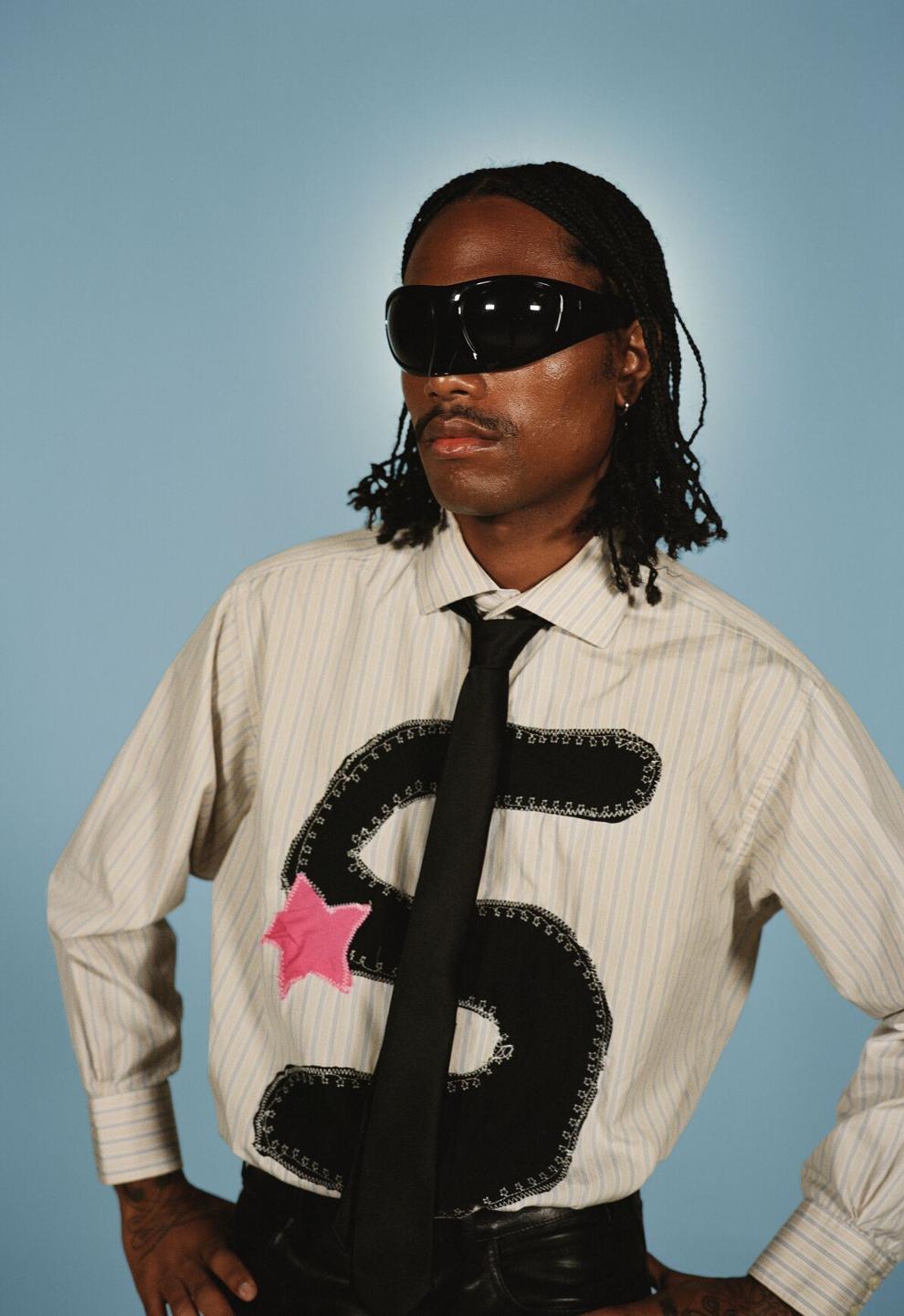 STEVE LACY
Steve Lacy ranks alongside Miguel, Frank Ocean and Thundercat as singers and musicians who are redefining contemporary R&B by toying around with fresh sounds and arrangements.
A native of Compton, California, he scored a No. 1 hit on the Billboard Hot 100 with "Bad Habit," a low-key, lo-fi single from his second full-length album, "Gemini Rights." Some fans of the song have noted that "Bad Habit" already has a throwback feel to it, even though it is very much R&B of the moment.
Lacy first made a name for himself as the guitarist in the alternative R&B band the Internet. He also wrote songs for and/or appeared on tracks by Kendrick Lamar, Tyler the Creator, Solange Knowles and indie-rock band Vampire Weekend. His 2019 album "Apollo XXI" earned a Grammy nomination for Best Alternative R&B Album.
Lacy brought his Give You the World Tour to the Orpheum Theater in October. Not quite eight months later, he returns to close out the final night of Re:SET New Orleans.