A black-eyed pea soup is part of dinner at Dakar NOLA, the modern Senegalese tasting menu restaurant on Magazine Street. Between its rich, earthy palm oil, the sweet local crabmeat and the pop of crisped rice against its roux-like texture, it tastes like a bridge between Africa and Louisiana.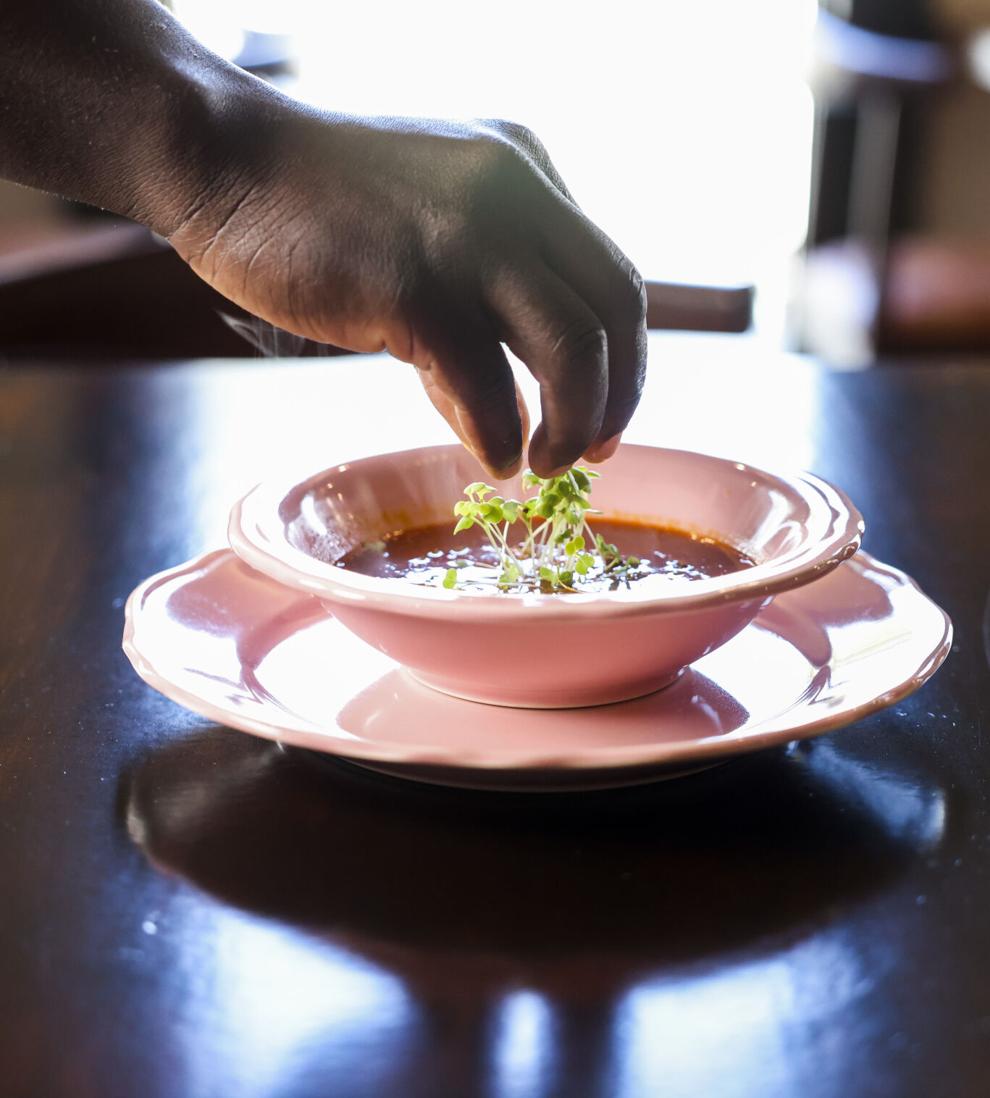 At the outset of the meal, when chef Serigne Mbaye leaves his kitchen to address the dining room, he explains why he calls his dish "Last Meal": It was inspired by the beans that slavers fed captured Africans to bulk them up before the transatlantic journey.
The story you're mulling and the dish you're tasting make the bridge Mbaye has built from this dish more than a just a metaphor of flavors. It speaks to reclaiming, re-framing and opening new possibilities, and that's the soul of his new restaurant.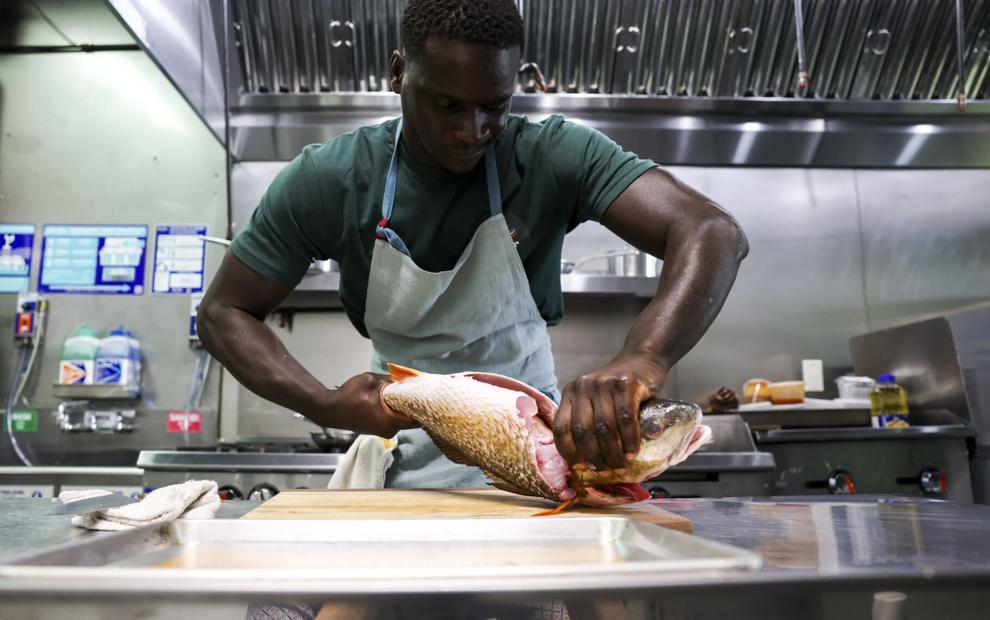 Dakar NOLA is pushing boundaries in its own way, with a narrative of entwined African heritage, modern American cuisine, family, community and a way with spice that sets a glowing, pulsing beat to the way you remember meals here.
There are now two paths through that narrative.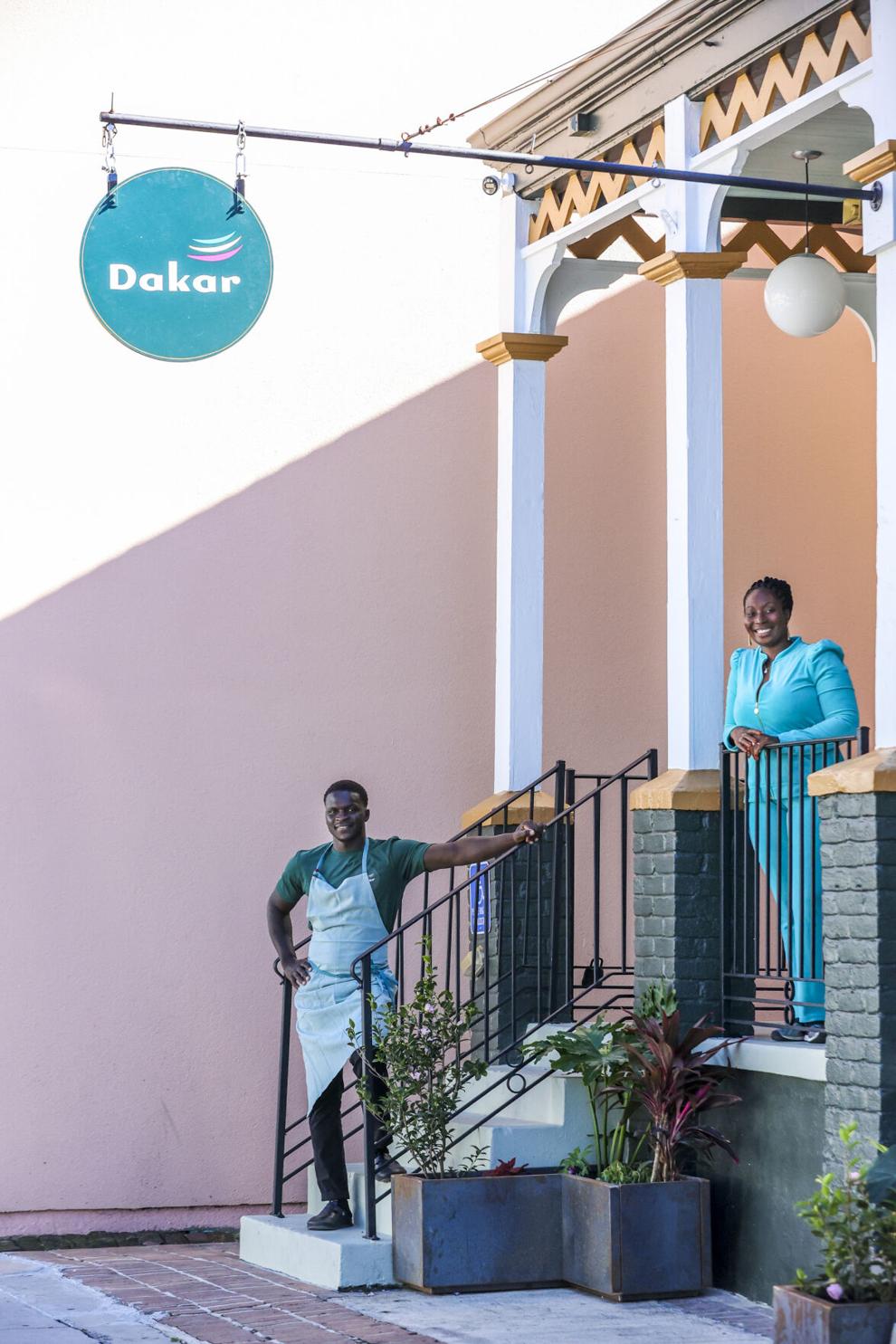 Dakar NOLA was opened Uptown late last year by Mbaye and business partner Effie Richardson. It arrived with anticipation from the following that Mbaye has built in New Orleans over the last few years through pop-ups and collaborations.
Early meals here have been dazzling, and come deeply imbued with the sense of purpose this restaurant puts into them.
The main act also comes with a significant buy-in required from the start. That's a seven-course dinner, served at one seating per night so that the entire restaurant dines together.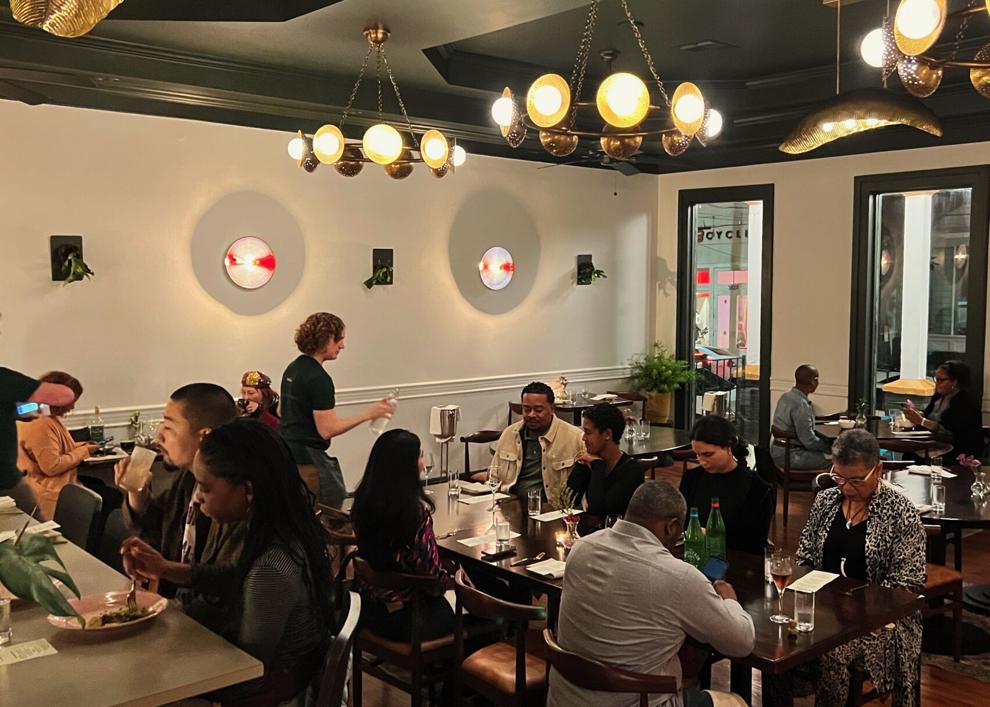 It's an immersive, whole evening experience, rather than just dinner out. But sometimes, just dinner out is the right call.
So in late February, the restaurant added a different service style on Wednesdays, when it offers a three-course tasting menu with reservations at different times of the evening.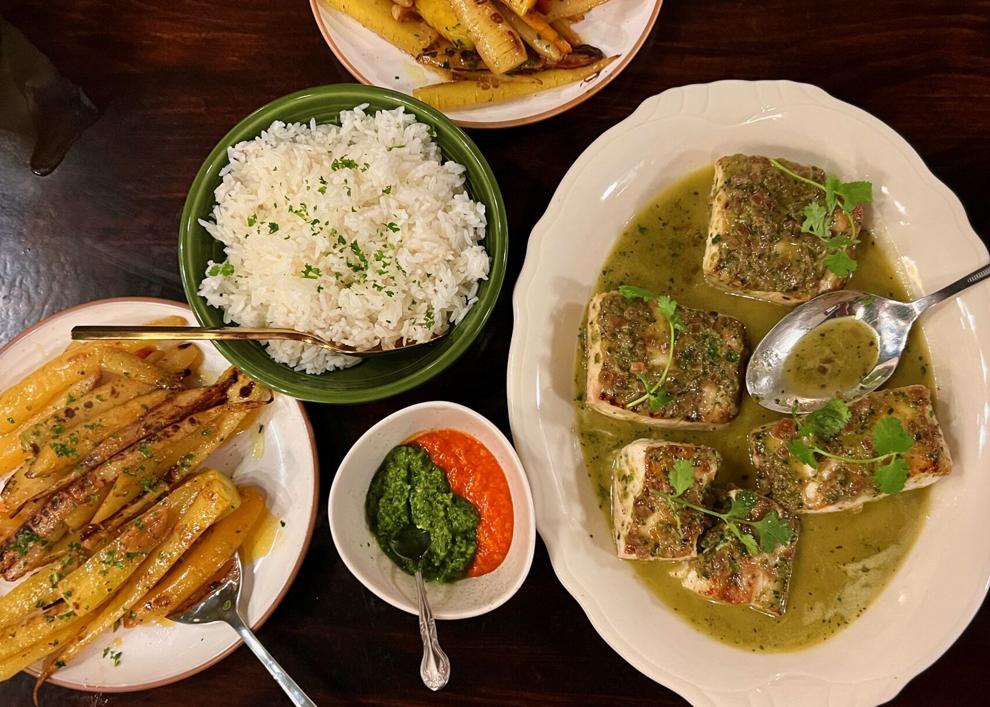 This is a more casual, homestyle progression of dishes that hit some of the same notes as the full dinner, but it follows a more conventional path, it's faster and costs much less.
The full dinner is $150; the Wednesday three-course menu is $55 (plus tax and tip for each). Dakar NOLA is BYOB (with a $15 corkage fee), while working on a liquor license.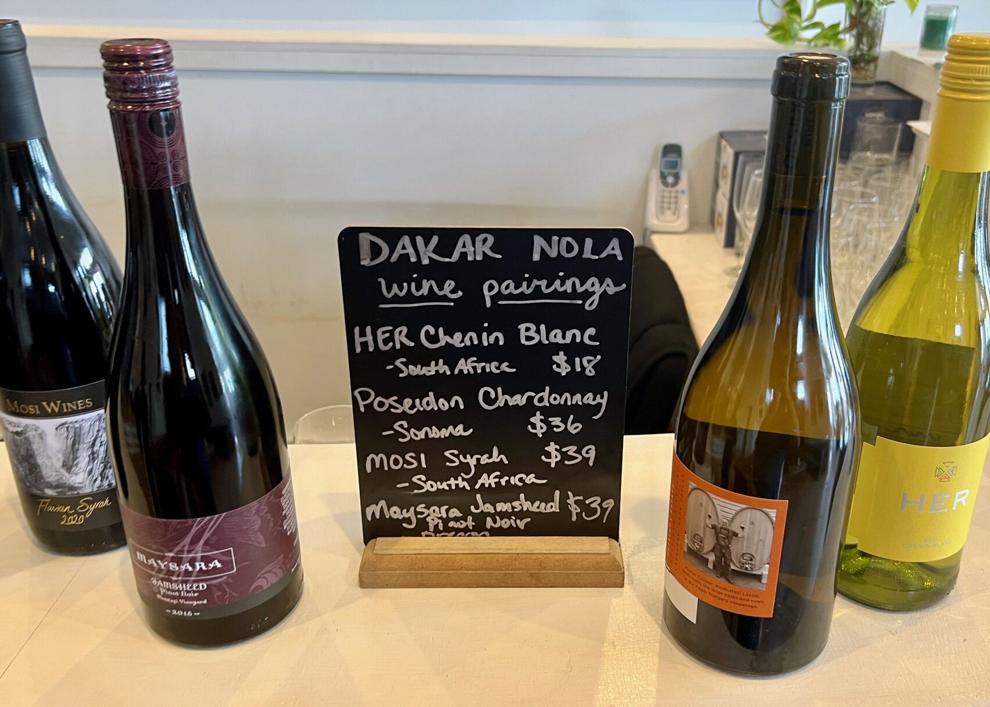 The BYOB policy also has an intriguing collaboration between two neighborhood wine shops, Spirit Wine (3500 Magazine St.) and Second Vine Wine (4212 Magazine St.), which both have bottles selected to pair with Mbaye's cuisine.
Two paths, many courses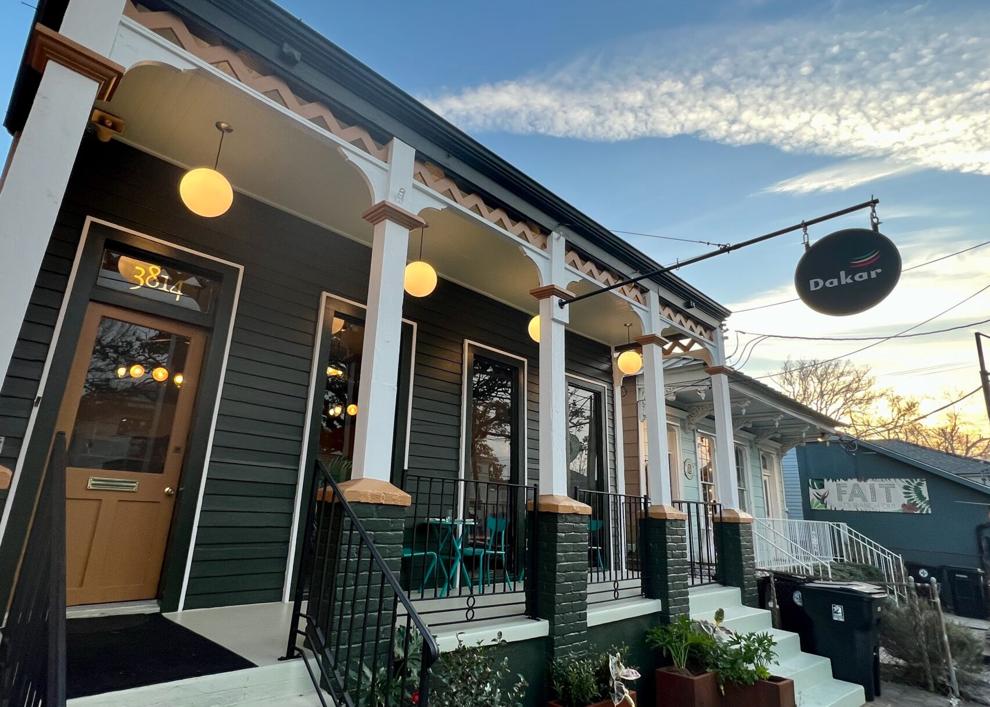 The three-course dinner makes the restaurant accessible to more people and offers a preview of sorts for those curious about the full experience. You can add on more dishes to this menu (and you know we did) and make it a fuller meal that still stays more affordable than the full seven-course menu.
That full menu should be on any bucket list for fine dining.
Changes to this menu are more than seasonal. They come from Mbaye's devotion to small local farmers and fishing families; he reworks dishes around the best they have on offer.
His menus start with traditions of Senegal, reinterpreted through the chef's experience cooking at high-end modern American restaurants, including Commander's Palace here, and Michelin-starred restaurants elsewhere. The imprint of his time at Melissa Martin's Mosquito Supper Club, with its family meal-meets tasting menu approach to bayou cooking, is also unmistakable.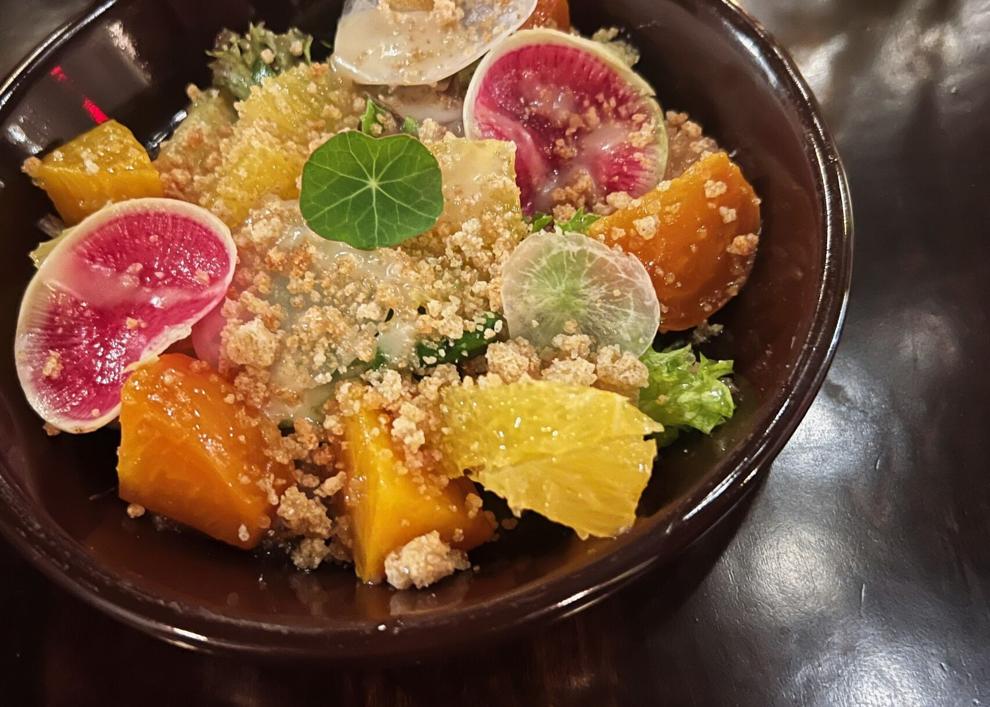 Fonio is one essential staple. This is a grain that resembles quinoa and has a nutty, toasty flavor. Its tiny grains are cooked to a golden crispness, and delivered via a salad of greens singing with tart citrus.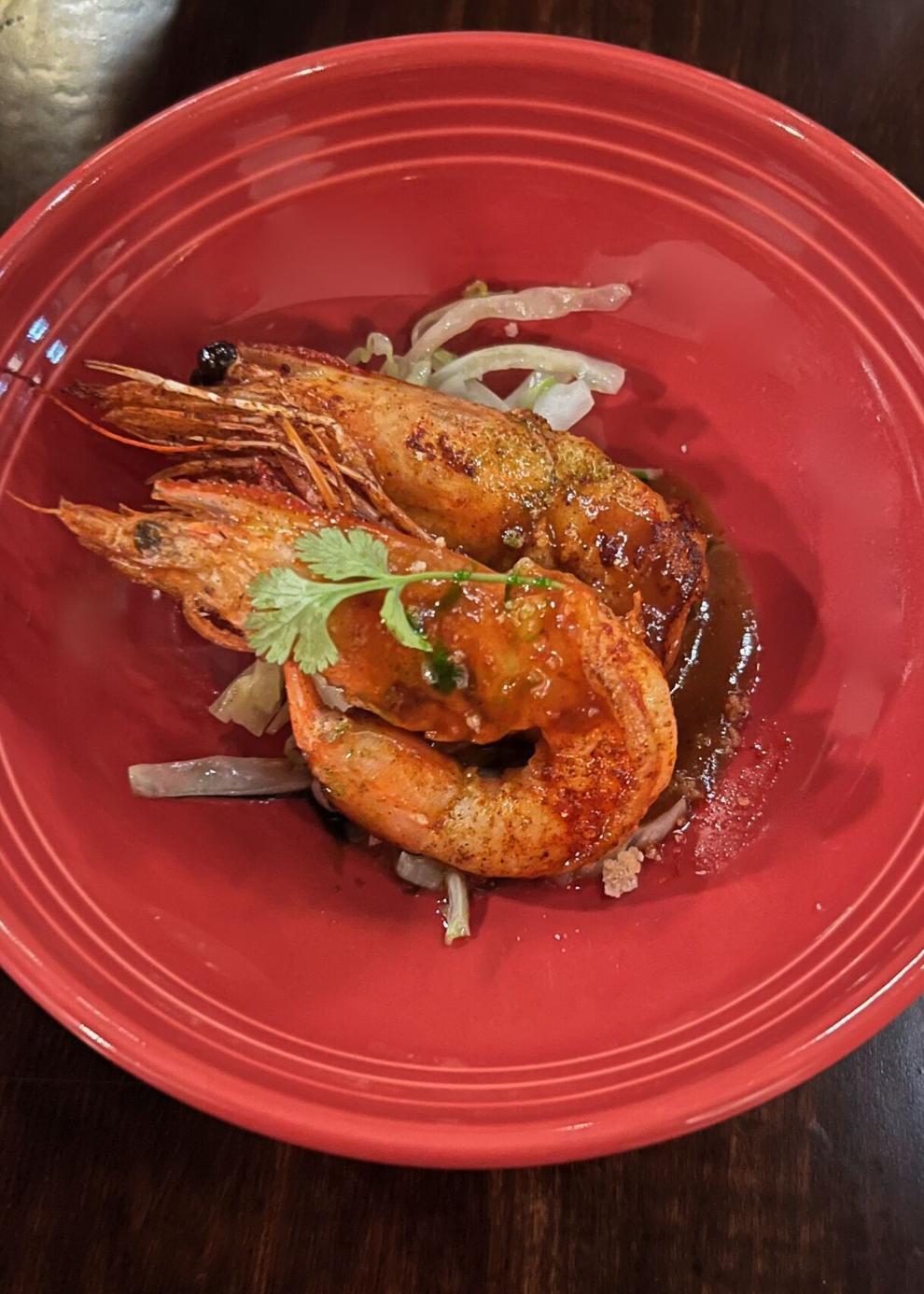 Large, head-on shrimp have a rich, darkly tangy tamarind sauce, as if New Orleans style BBQ-shrimp were brought deeper into the tropics.
Fish is the main course, and a recent presentation of sea bass arrived over a rich mustard sauce with its skin giving audible crunch. It was served next to a serve-yourself iron kettle of jollof, a rice dish that shows its ancestral connection to jambalaya as clear as any family bloodline.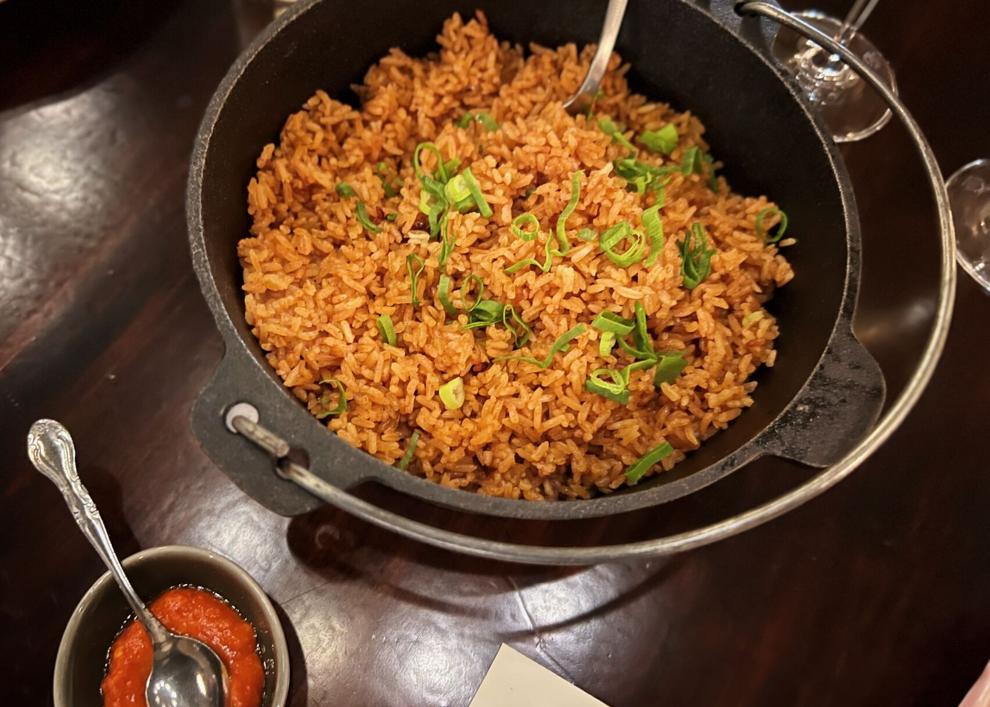 This ubiquitous rice dish of West Africa provides the grounding, homestyle yin to the yang of the more composed dishes. Fluffy and aromatic, it carries the flavor of tomato rendered down into its grains.
It truly comes to life with a dab of rof, a mixture of parsley, green herbs and chiles which works like a blend of pesto and salsa verde. Alongside it is a much fiercer habanero sauce. This spice is foundational, and it does not overwhelm a dish so much as refocus the conversation around the table on its flavor and presence.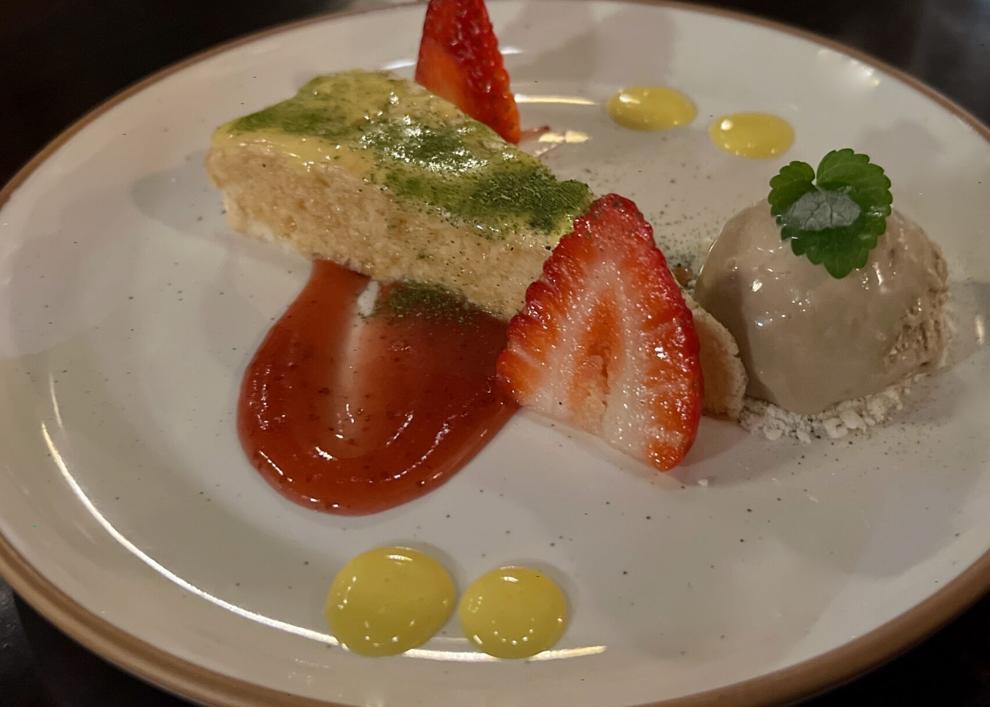 The bread service, the tea that precedes all this, the desserts (often folding in ice cream made with a rich, heady coffee called café touba) all take part in this interchange of influences through the full menu.
A tribute to home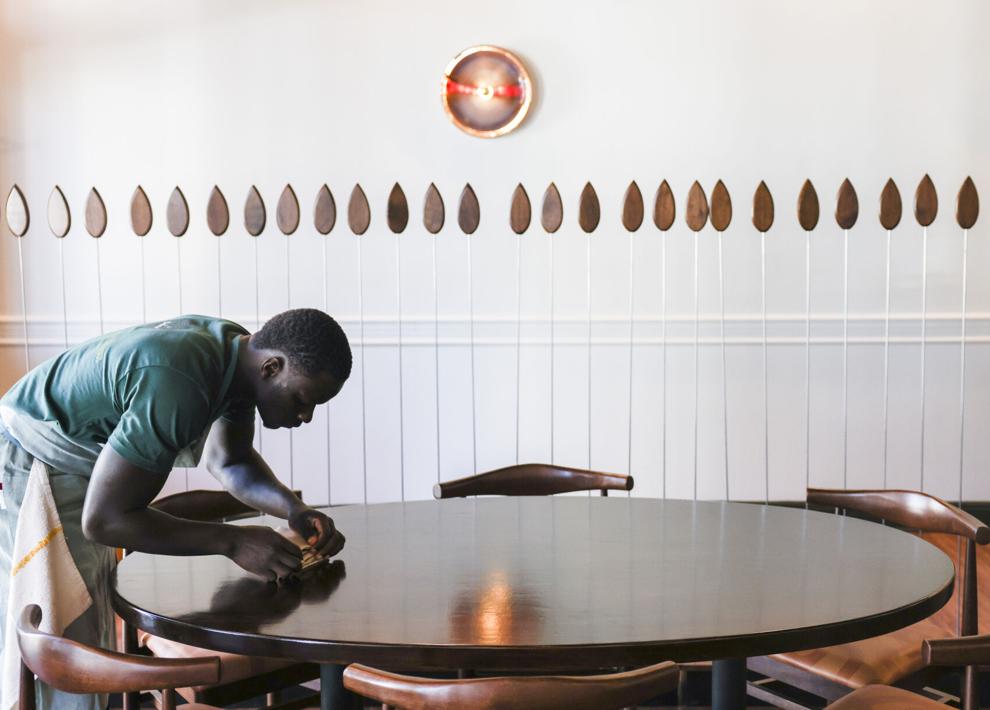 The Wednesday night service is called La Maison de Khady, a tribute to the home cooking of the chef's mother Khady Kante.
On paper this menu looks like the straightforward "salad, entrée, dessert" route. On the table, it feels like a family meal. The main course one night was mahi-mahi draped in a sauce of fish stock and herbs, served in a large platter for people to pick their own dense, meaty pieces.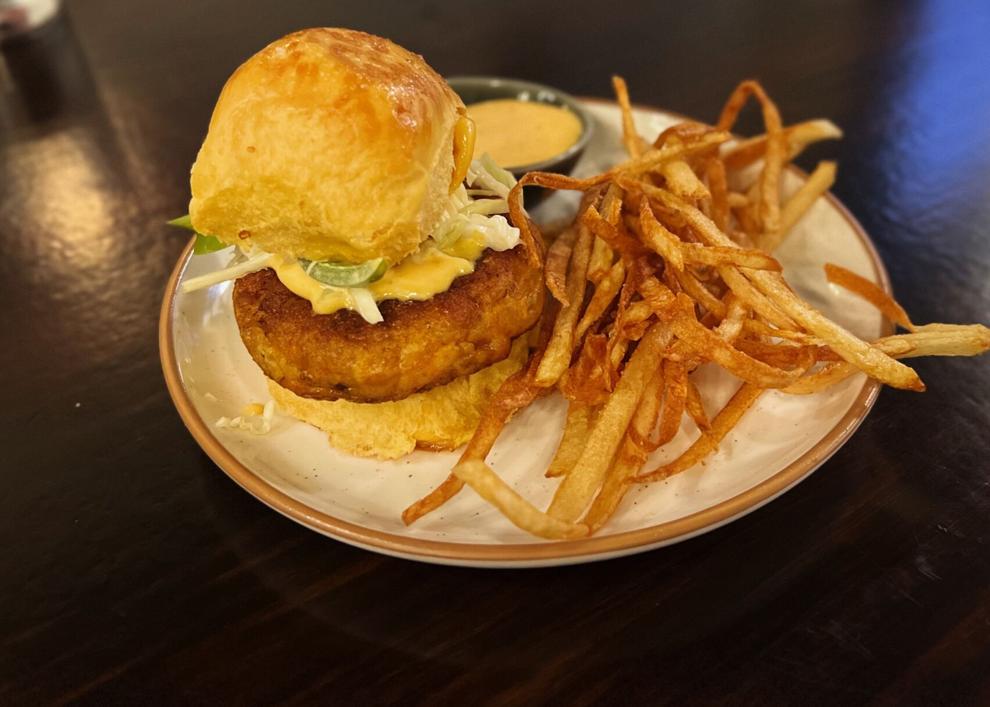 The optional add-ons are similarly casual dishes — fried snapper collars, shrimp boulettes, a crabcake sandwich on bread that resembled a Parker House roll made with palm oil, next to fries as thin as shavings with a compellingly spicy sauce to dip.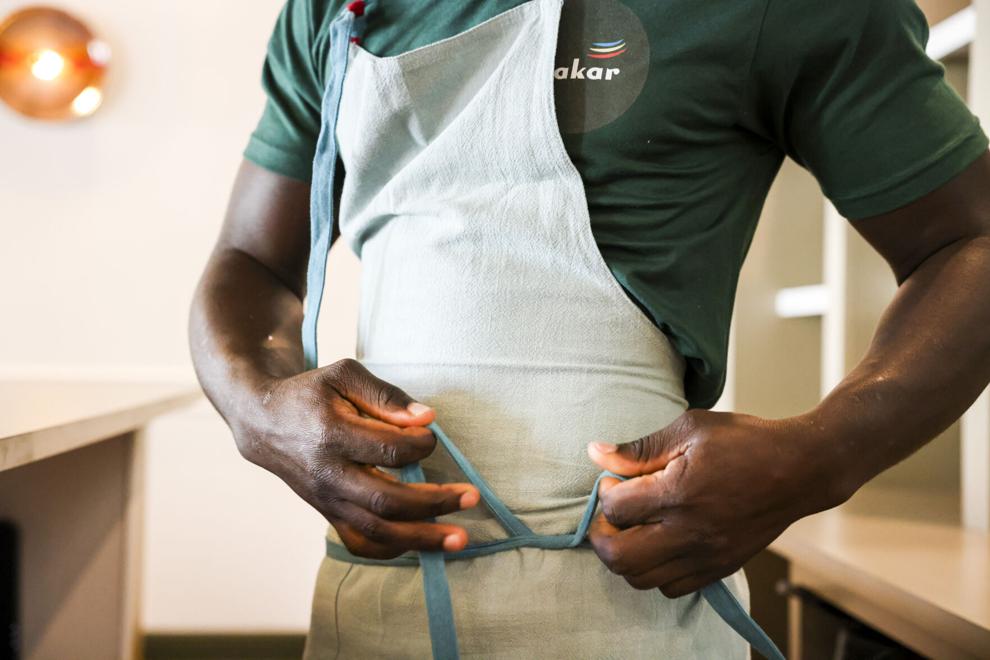 Dakar NOLA is a small restaurant and seating is limited by design. Mbaye wants to serve the whole restaurant at once, an expression of a communal partaking and another inspiration from his mother and the hospitality he witnessed under her roof.
The space under his roof is welcoming and stylish, with African artifacts, contemporary design touches and the ardor of the people working here.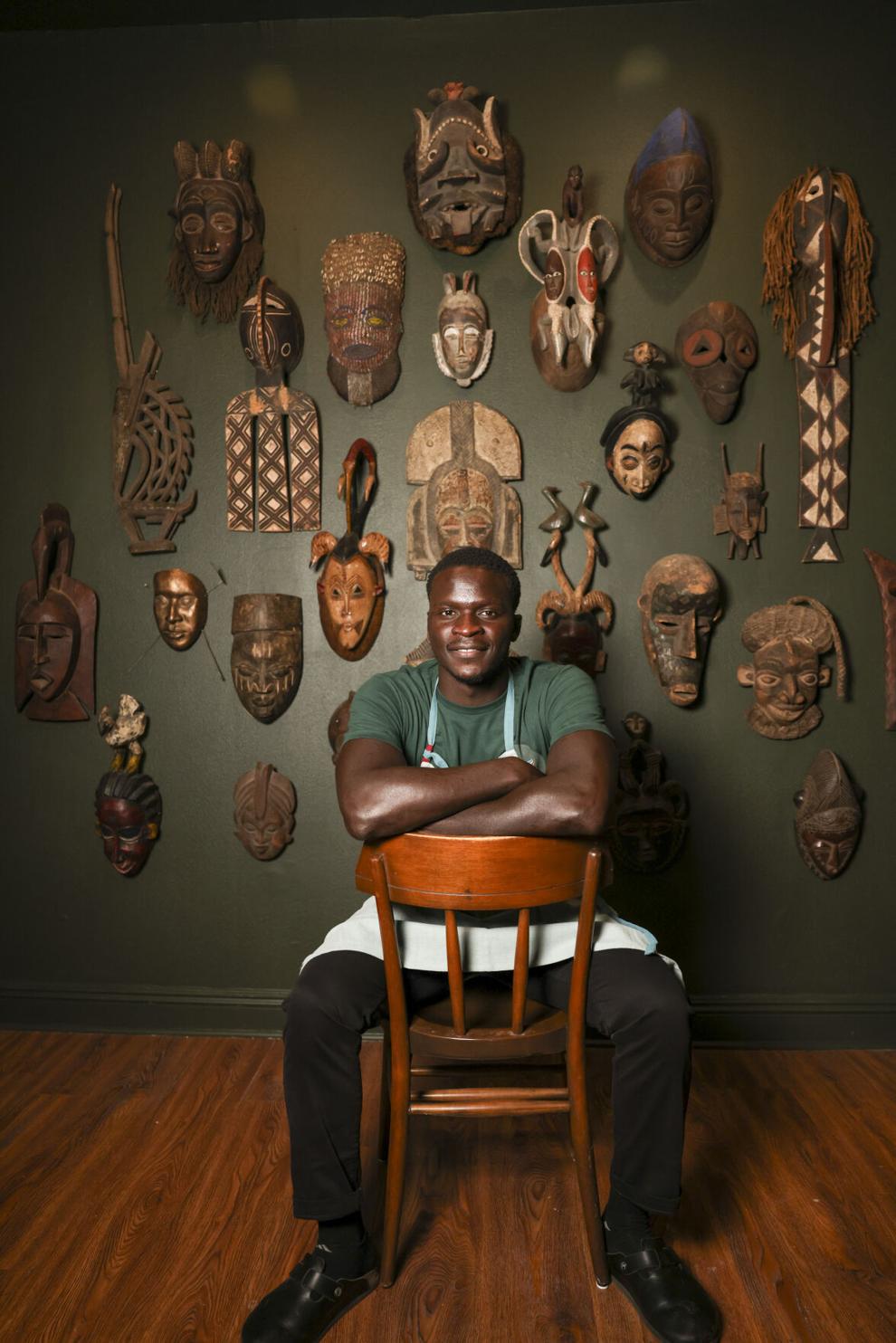 The limited seating means they can do more for everyone dining together. It means Mbaye can visit every table through the night, sharing insight into the menu, the restaurant, the story of his own journey.
New Orleans is lucky that journey has taken him here.
Dakar NOLA
3814 Magazine St., (504) 493-9396
Dinner Wed. from 5 p.m. and Thu.-Sat. at 7 p.m.
Reservations at dakarnola.com
For more than four decades, Susan Spicer has been part of the New Orleans dining scene, opening new restaurants, helping guide others, develop…
It was a fog-clung night some years ago when I headed to the Tet Festival in New Orleans East. Maybe that's why I remember it so clearly.
Of course there's Creole gumbo at the new restaurant Chapter IV, because to owner Edgar "Dook" Chase IV, this family recipe is where the resta…