An effort to ban gender-affirming medical care for transgender youth, which lawmakers are trying to resurrect at the State Capitol, is being fueled by a barrage of claims rebutted as dangerous and misleading by the nation's leading medical groups and state health officials.
The legislative maneuvering on Louisiana's proposed ban on hormone therapy, puberty blockers and surgical procedures for people younger than 18 is not over, despite a Senate panel's narrow rejection of the ban last week. Advocates for the ban continue to say that its goal is to protect children, and some conservative lawmakers are hoping to revive it on the Senate floor or in another committee.
Driving the discussion is a brew of claims from conservative interest groups, Christian activists, a small group of physicians and factions of the Republican party. Doctors, psychologists and transgender Louisianans have come to the Capitol to challenge the claims, but with little effect on lawmakers' voting choices, as evidenced by an overwhelming majority of House lawmakers voting to approve the ban earlier this month. 
"Tragically, much of the medical community in the United States has embraced unnatural, unproven and unnecessary experimental procedures that defy medical reality and common sense," said the ban's sponsor, state Rep. Gabe Firment, R-Pollock, in a May committee hearing. He declined an interview.
At least 30 medical groups including the American Medical Association, the American Academy of Pediatrics and the American Psychological Association endorse gender-affirming care as safe and effective. Few providers in Louisiana offer the care, and none currently perform surgeries on children enrolled in Medicaid programs, according to provider interviews and a report released in March by the Louisiana Department of Health. It's unclear how many children receive the care who are not enrolled in those programs.
Providers in Louisiana who offer gender-affirming care generally urge a cautious approach involving counseling for younger children, said Clifton Mixon, the section head of pediatric psychology at Ochsner Hospital for Children in New Orleans. Most providers only advise treatments that alter patients' bodies, such as puberty blockers or hormones, in patients' late teenage years, Mixon said.
Still, groups in Louisiana and other other U.S. states considering similar bans have argued that a profit-driven "gender industry" is targeting children for transition treatment; that an exaggerated number of children are receiving gender affirming surgical procedures, leaving them "mutilated"; and that many more youth detransition than is suggested by a bulk of studies published in major medical journals.
"These bills look similar everywhere, because they're coming from just a handful of fringe extremists," said Dr. Madeline Deutsch, a transgender woman and director of the University of California, San Francisco's Gender Affirming Health Program. She added that supporters of transgender health care bans often rely on scare tactics, because "the public isn't familiar with the nuanced way that providers and families work together to help transgender children understand and express their gender."
Political lighting rod
Louisiana's proposed statewide ban on most forms of pediatric gender-affirming medical intervention, House Bill 648, has emerged as a political lightning rod this session after dying in past years.
The bill was killed in the Senate Health and Welfare Committee on Wednesday when veteran Republican state Sen. Fred Mills voted it down, yielding an onslaught of threats from national conservative activists. But facing political pressure from Attorney General Jeff Landry and the Louisiana Republican Party, conservative lawmakers are maneuvering to resurrect the bill by discharging it to the Senate floor or moving it to another committee, legislators across the political spectrum said.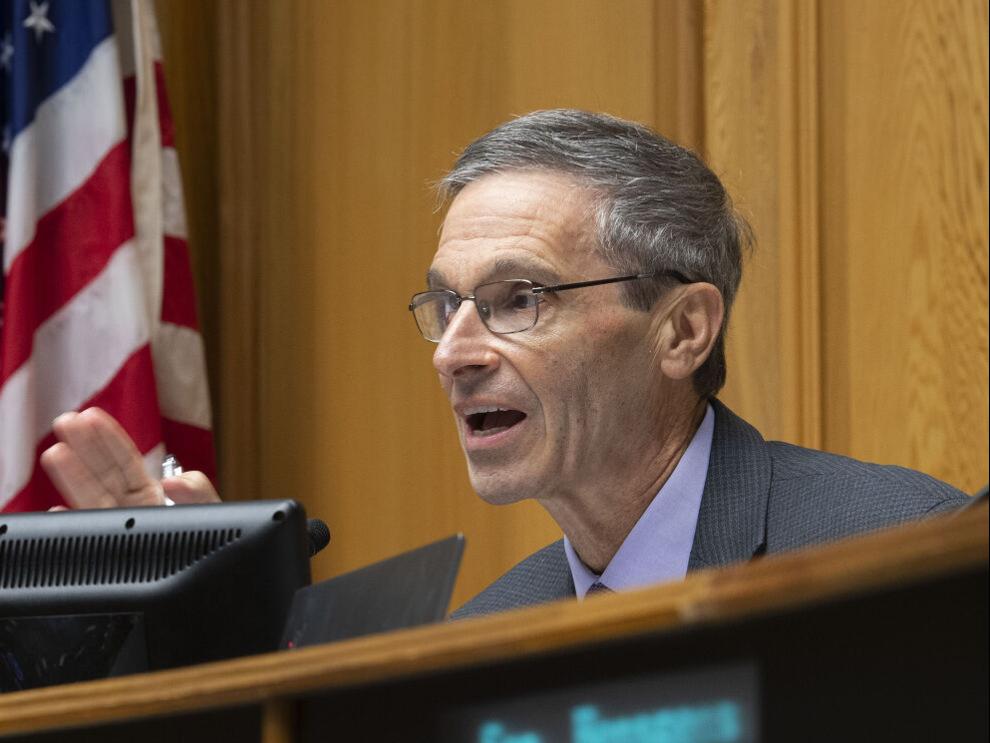 "While I respect the views of my colleagues across all aisles, it's disheartening to witness the dismissal of a bill that I, along with many of you, see as crucial to safeguarding our children's welfare," said state Rep. Blake Miguez, R-New Iberia, who chairs the House Republican Caucus. The Senate next meets on Monday.
Supporters of the ban have described gender-affirming care as something that the vast majority of transgender people come to regret as they grow older. Dr. Maurice Faugot, a pediatrician from New Iberia, told the House Health and Welfare Committee, without evidence, that up to 90% of transgender people end up detransitioning.
Firment and others have also said in committee hearings that children receive gender-altering surgeries at high rates. Matt Sharp, an Atlanta-based attorney for conservative Christian advocacy group Alliance Defending Freedom, accused "activists and profit-driven gender clinics" of deceiving children into undergoing "unnatural, life-altering and even permanently-sterilizing" surgical procedures. 
Though estimates vary, a 2021 study by the National Library of Medicine, the world's largest biomedical library, found that the real figure of transgender youth who detransition is much smaller than Faugot claimed, at about 13%. A review of 317 children across the United States and Canada by the Trans Youth Project who underwent so-called social transitions between ages of 3 and 12 found the vast majority still identified with their new gender five years later. The study, published by the American Academy of Pediatrics in 2022, found that 2.5% of the group had reverted to identifying as the gender they were assigned at birth.
The Louisiana Department of Health report, which a spokesperson said reviewed at least 70 scientific publications and records of Medicaid-enrolled Louisiana children from 2017 through 2021, concluded that about 1% of transgender people decide to detransition.
Allegations by supporters of Firment's bill that surgical and medical interventions among youth are proliferating in Louisiana are also rebutted by the LDH report. Just a few dozen people under 18 receive hormone therapy or puberty blockers in Louisiana each year, according to the report. The total number of youth receiving the care grew from 21 in 2017 to 57 in 2021, the report found, but the percentage of children with gender dysphoria who received the care went down.
The report found no gender-reassignment surgeries performed on any Medicaid-enrolled youth in Louisiana in that five-year period.
Firment has questioned the report's veracity because it only focuses on Medicaid recipients, leaving a swath of the higher-income population unaccounted for, he argues. The federal program provides healthcare for about 69% of minors in Louisiana, said Aly Neel, a spokesperson for the Department of Health. Because most children in the state receive Medicaid-funded care, Neel said its methodology offered a broad snapshot of services available.
Emerging field
Gender-affirming care is a relatively young field, with the number of American children seeking care increasing almost three-fold between 2017 and 2021, a Reuters investigation found.
But providers and advocates decried characterizations of the field by supporters of the health care ban as "experimental." The methods have yielded promising results, including lower suicide rates among recipients compared to trans youth who do not receive gender-affirming care, according to studies published in leading medical journals and the March state Health Department report.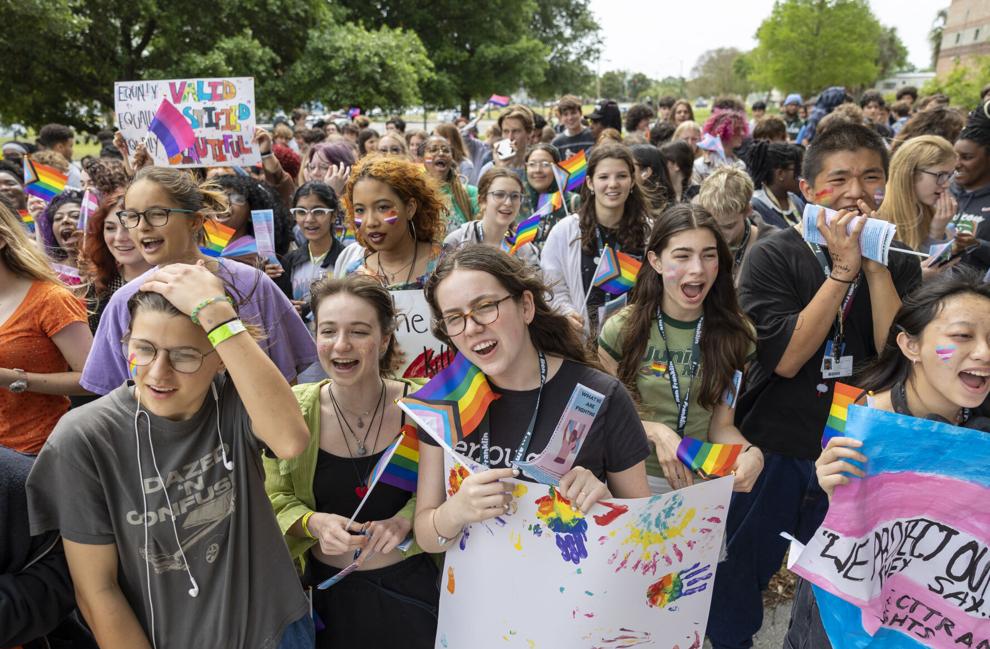 "(Kids who undergo treatment) get better," said Mixon, the Ochsner pediatric psychologist. "They go to school, they get better grades, and they begin to live a better life."
Supporters of the ban have advanced an argument that European countries who pioneered gender-affirming care later rolled back programs offering that care due to worrying impacts on children. Sharp, the attorney who backs the ban, told a House committee that Swedish researchers discovered gender-affirming procedures yielded higher suicide rates.
The 2011 Swedish study that reached that conclusion faces criticism from some U.S. providers over its methodology because it compared trans youth who undergo gender-affirming treatments to cisgender people, or those whose gender identity matches their birth-assigned sex. Cisgender people often have better baseline mental health outcomes, some providers noted.
Sharp's group is representing the state of Alabama against lawsuits filed over its ban on gender- affirming care. He said in an interview that he supports a cautious approach and believes the Swedish study should be considered as one datapoint in a broader conversation. 
"Look at everything," he said. "Don't cherry pick studies. Focus on ones that are rigorous."
Mills, the veteran GOP lawmaker who cast the decisive vote in the Senate Health and Welfare Committee to kill Firment's bill, said the Department of Health report was a deciding factor in his vote. The report's statistics show the bill is a solution in search of a problem, he said.
Editor's note, 5/29/23: This story has been corrected to note the next day the Senate meets.