BALTIMORE (AP) — Baltimore Police Commissioner Michael S. Harrison is stepping down after four years in the role, a tenure that focused on leading the city's embattled police department through a series of reform efforts following the 2015 death of Freddie Gray.
Harrison's departure was announced Thursday morning at a news conference held on short notice at City Hall.
Baltimore Mayor Brandon Scott said the decision came after numerous conversations with Harrison over the past few weeks, and Harrison said he does not have another job opportunity lined up. Both provided vague answers when asked about the timing, focusing instead on the progress the department has demonstrated since Harrison took office in March 2019.
"In those conversations, it became convincing to me that this was the most opportune time to pass the torch," Harrison said during the news conference. "We truly have become the greatest comeback story in America."
In the notoriously violent city, homicides and shootings have been trending downward in recent months. Officers are using less force against citizens as Scott's administration continues touting their holistic approach to public safety.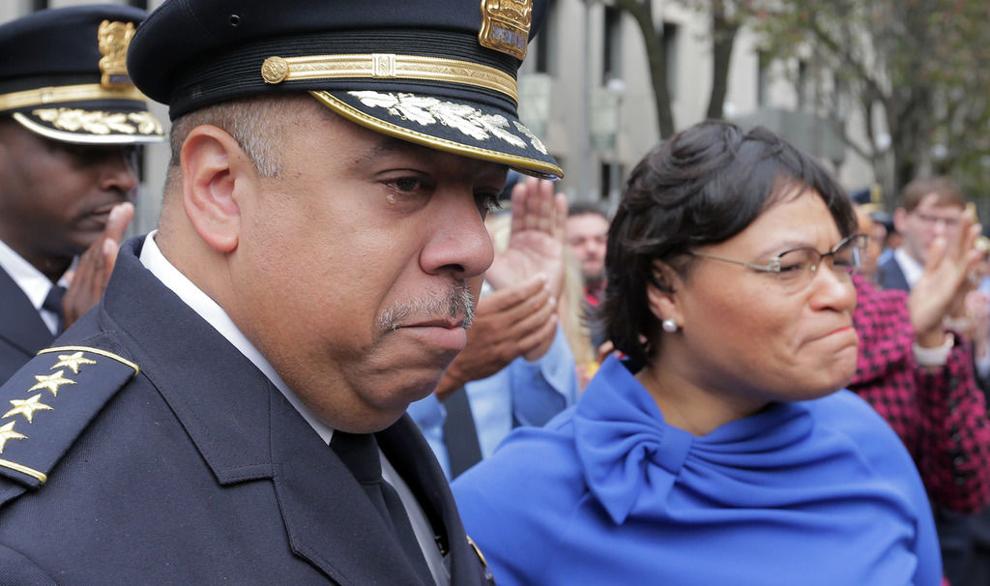 Harrison was serving under a five-year contract, which would have ended in March 2024. He moved to Baltimore from New Orleans, where he rose through the ranks of that city's police department and ultimately led the agency through a reform process similar to the court-ordered changes being implemented in Baltimore. He's lasted significantly longer than many of his recent predecessors.
The Baltimore Police Department was placed under a federal consent decree in 2017 after Department of Justice investigators found a pattern of unconstitutional policing. Harrison was chosen to lead the department through that period of reform, which came after Gray's death in Baltimore police custody — a tragedy that spurred civil unrest across the city and increased scrutiny of its policing practices.
Scott said he's chosen Deputy Commissioner Richard Worley to succeed Harrison as acting commissioner. Worley, a 24-year veteran of the force, has spent his entire law enforcement career climbing the ranks of his hometown police department.
In a statement released soon after the announcement Thursday morning, Baltimore's police union expressed support for Worley. Union leadership had been openly critical of Harrison throughout his tenure, calling his crime-fighting strategies too lenient and bemoaning the department's deepening manpower shortage.
"How many have lost their lives from this failed approach?" union leadership said on Twitter, adding they hope Worley will demonstrate a renewed focus on recruiting and retaining more officers to fill the department's ranks and get violent criminals off the streets.
When asked why he chose Worley, the mayor alluded to the veteran officer's ability to connect with members of the rank and file, as well as the citizens of Baltimore who want police to treat them fairly and keep them safe. Harrison also said his plan all along was to groom a successor from within the department.
"All those things together led me to that decision," Scott said.
During a police department budget hearing earlier this week, Harrison denied to Baltimore City Council members that he was seeking the chief position in Washington, D.C. But he hedged when asked whether he would stay in Baltimore through the end of his contract, saying that decision would fall to the mayor.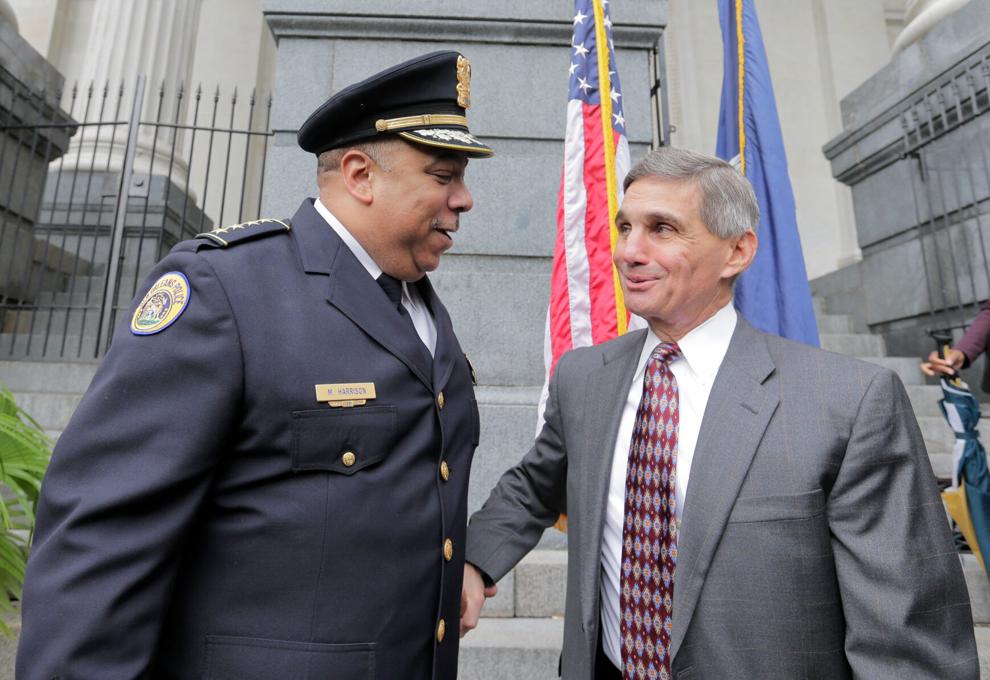 Prior to coming to Baltimore, Harrison had spent three decades in various roles with the New Orleans Police Department.
News of his departure comes at a time of shifting attitudes toward public safety among city leaders.
Last week, Baltimore State's Attorney Ivan Bates, who took office in January, announced a new program that allows police to issue citations for minor crimes such as loitering, drug possession and public urination. The program marks a significant shift from the more progressive policies of his predecessor Marilyn Mosby, who declined to prosecute such low-level cases. Bates presented the change as a "return to accountability" in Baltimore and Harrison expressed his support, saying it would allow his officers to be more proactive.
In a statement Thursday, Bates praised Harrison's leadership, saying his reform efforts constitute "one of the most impressive displays of leadership our city has seen in its troubled history of mass incarceration and abuses of power."