Red Bird's chicken gives a little crackle when you bite in. That's the wet batter, fried to a gleaming shell. 
The finished orders for bone-in chicken, multi-piece chicken boxes and sandwiches come flying out of the kitchen fast, through a format that aims to go beak-to-beak with the big chicken chains, but adds its own character.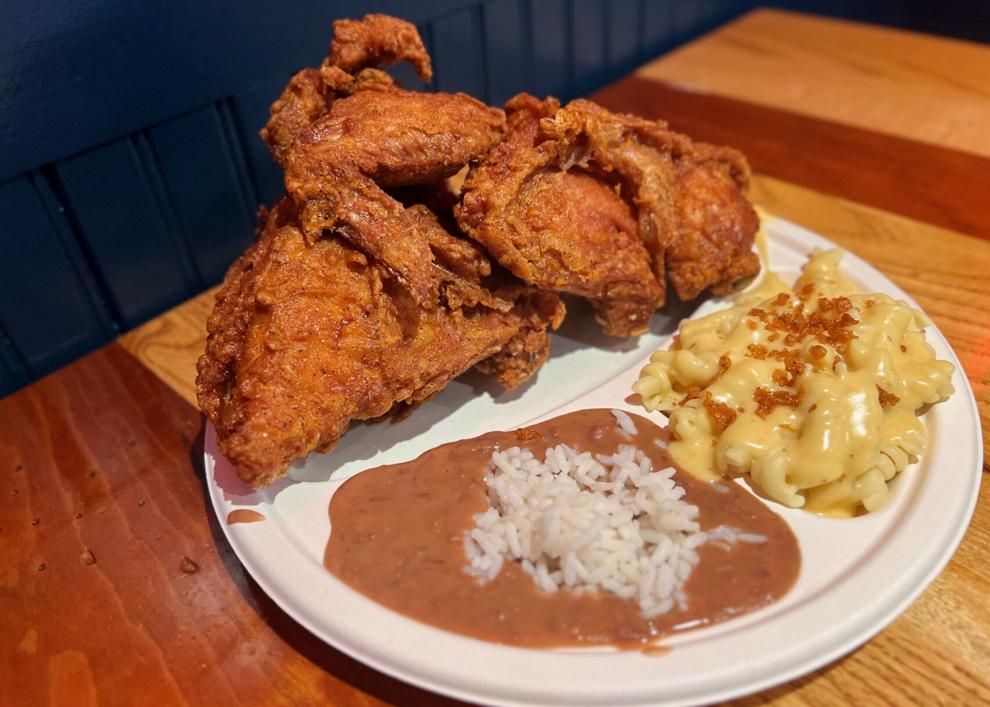 This new fried chicken brand took wing in Covington over the winter. Now it has landed a second location in Lakeview.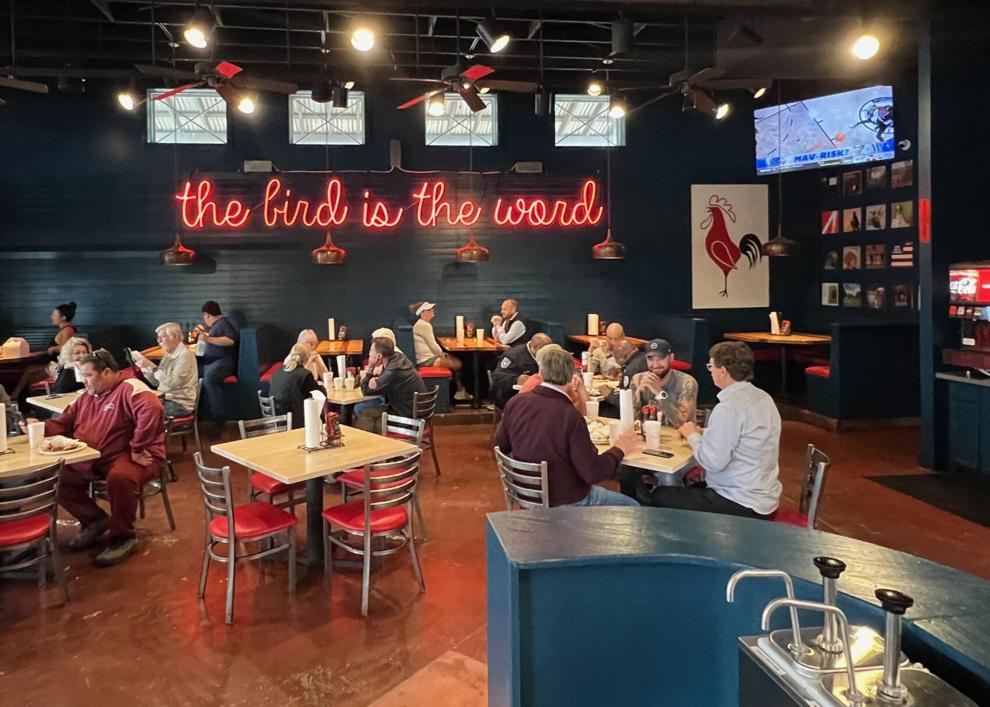 Red Bird is the creation of the Bennett brothers, Blake and Brandon, and their cousin Jay Morris. They opened the first Red Bird in February along Highway 21.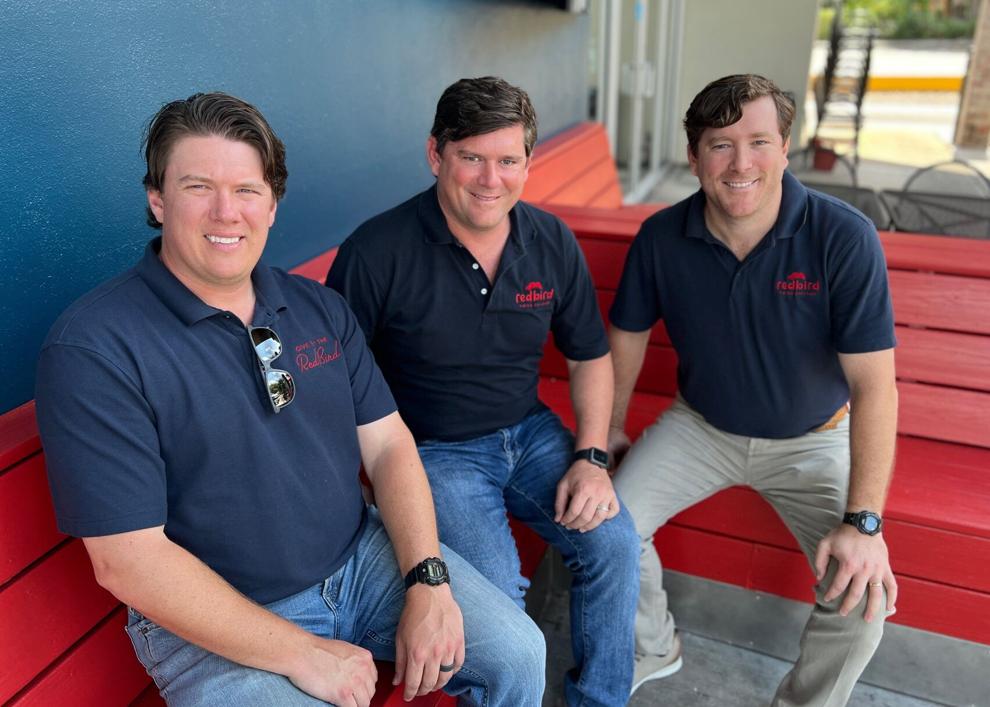 Buoyed by the response on the north shore, they've now converted their former concept Three B's Burger & Wine Bar on Harrison Avenue into a second Red Bird.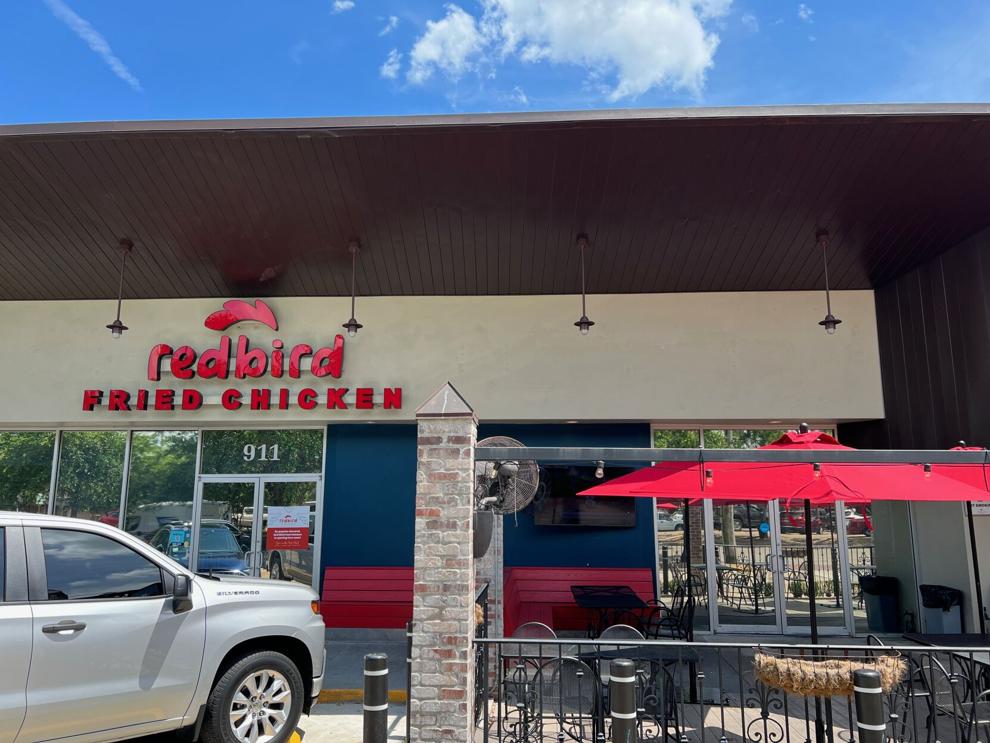 The Covington Red Bird is set up in the spot that was previously home to Pyre Provisions, and Bacobar before that. Both spaces have been stripped down to basics, anticipating a lot of take-out business.
Bar and 'bird bath'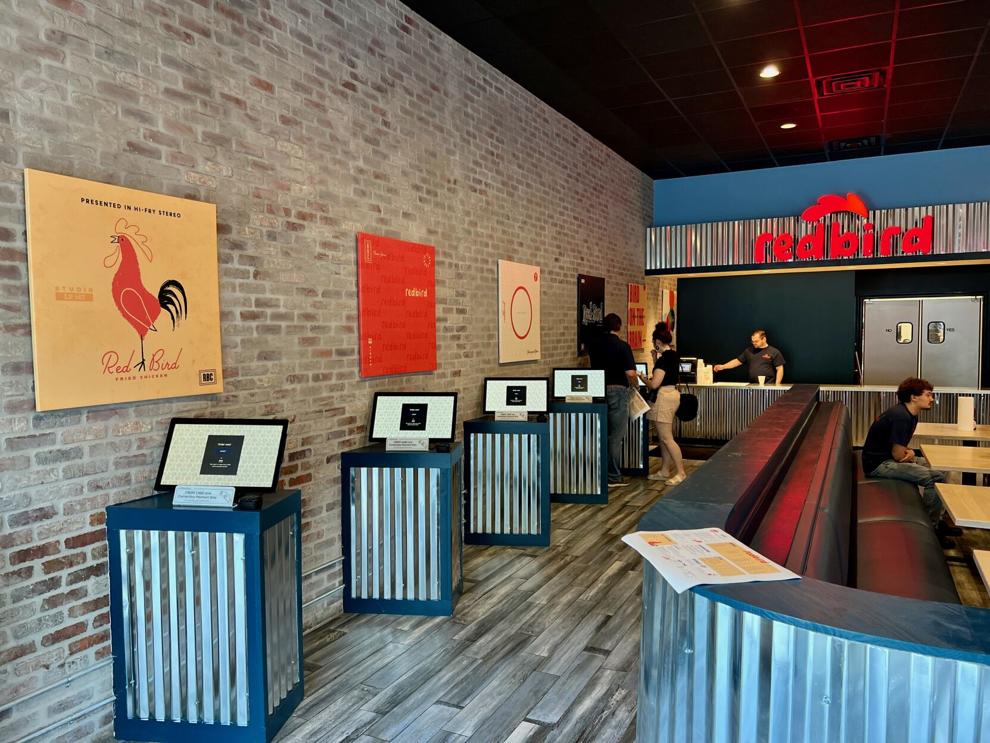 Walk in and you see a bank of self-serve kiosks to punch in your own order, and a counter to order the old-fashioned way with staff. The Lakeview location retains its large bar from the Three B's days, but this has been pared back to basics, serving beer, hard seltzers and daiquiris for now, which batched cocktails to come (the partners are working on adding a bar to the Covington location too).
The chicken dubbed "traditional" has a spice level that seems tame at first but builds into a peppery glow. It's a more subtle take on spicy chicken than the sauce-drenched Memphis-esque styles that are seemingly everywhere now. Since opening the first location, Red Bird has added a mild version of this chicken too, though traditional is the best seller.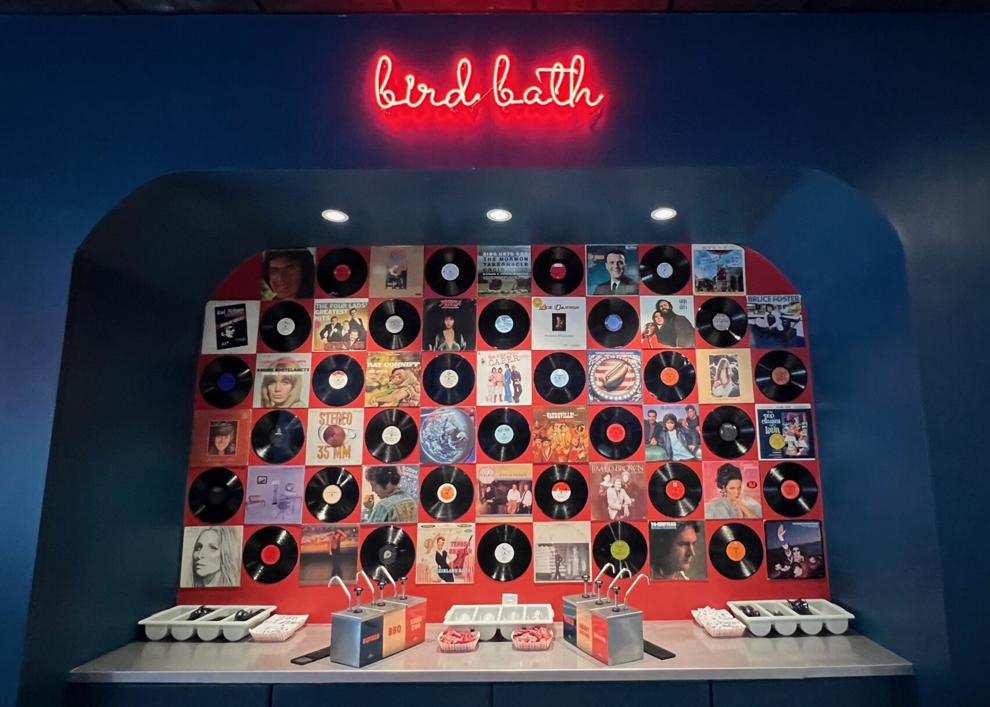 You can visit the "bird bath," an array of sauce dispensers, to modify the flavors.
There's traditional barbecue and Buffalo, ranch and the house sauce, which is creamy with a hit of chili pepper heat, and an "Asian zing," heavy on the ginger and soy.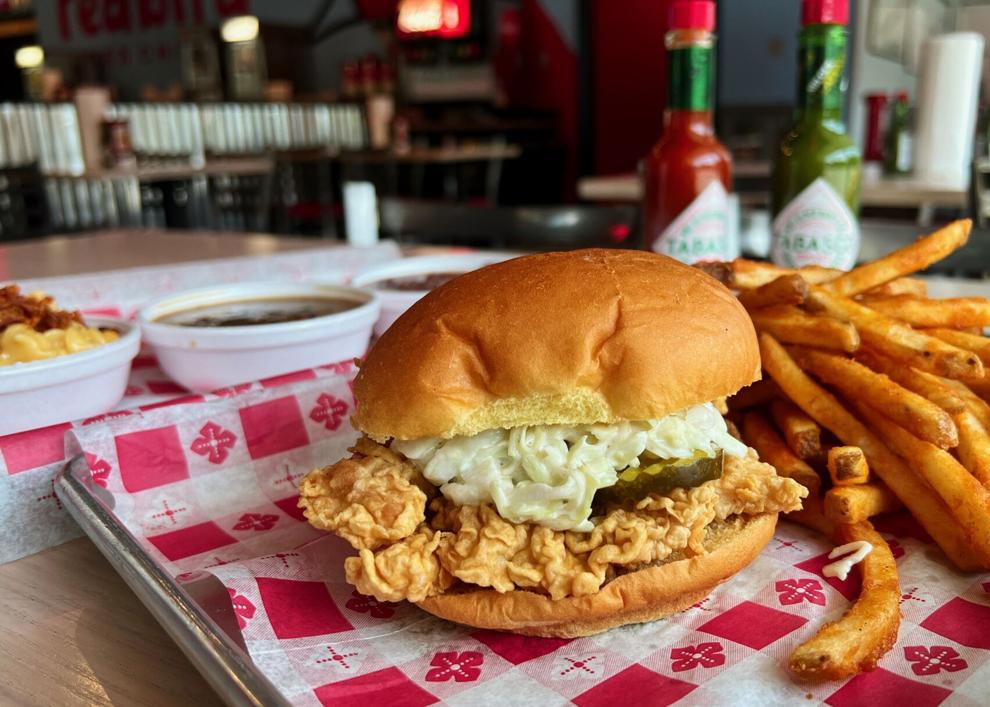 The menu covers bone-in chicken, strips, wings and chicken sandwiches, made on potato buns. The sandwich called "the professional" has slaw and a Buffalo sauce and strongly resembles the Chick fil-A standard.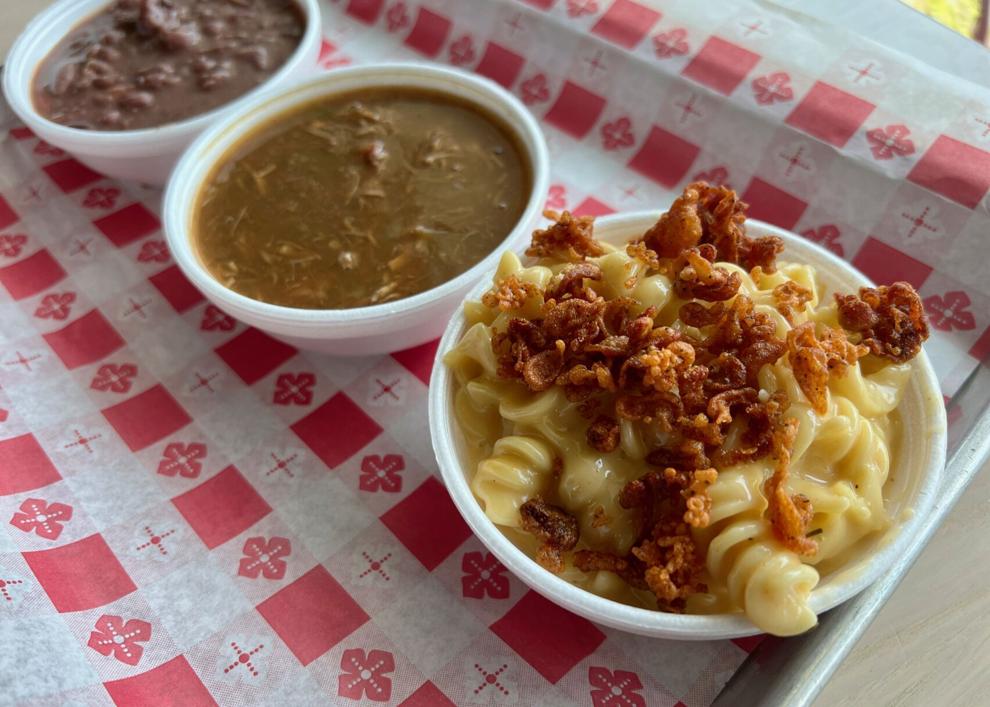 Sides are straightforward: smoky red beans and rice, slaw, gumbo, fries and mac & cheese, made with spiral pasta and a heavy cheese sauce component and a sprinkle of "crunchies," little bits of the chicken batter for more texture and extra flavor.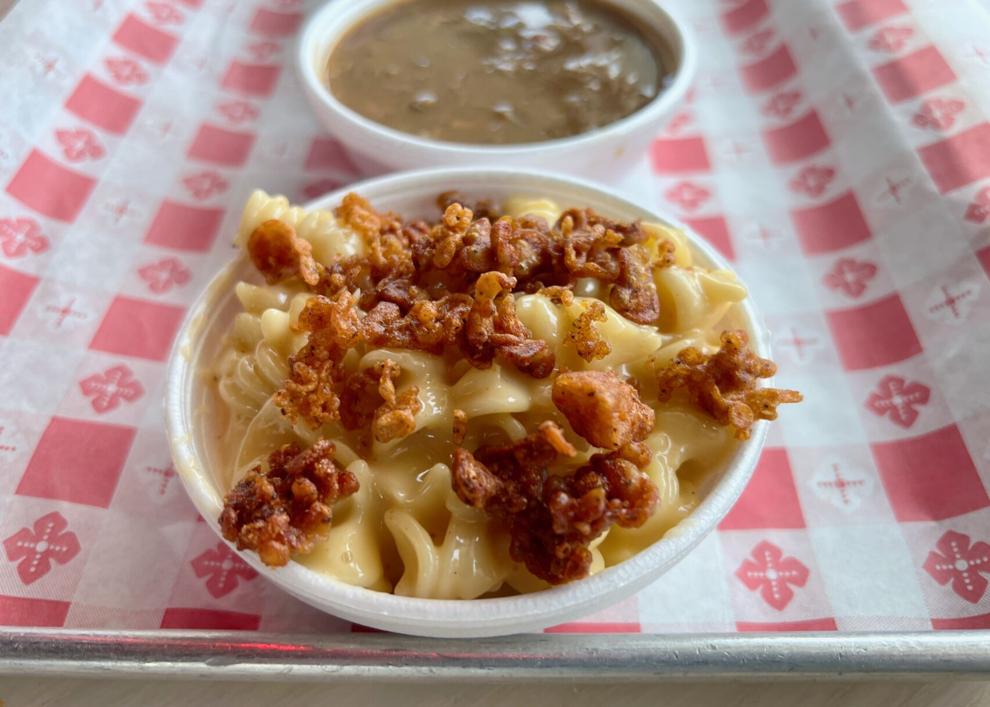 There are also fried dinner rolls, which are like savory beignets. 
The Lakeview switch from Three B's to Red Bird changes up what was becoming a crowded burger market along Harrison Avenue, home to excellent examples at Junior's, Lakeview Burgers & Seafood and the Backyard, all in close proximity. It adds a chicken concept that the partners say they're sticking with for possible future expansion as the brand develops.
70437 Hwy. 21, Covington, (985) 327-2220
and
911 Harrison Ave., New Orleans, (504) 300-8400
Both locations: daily 11 a.m.-9 p.m.
Egg Roll House has endured hurricanes, financial turmoil, shifting tastes and a pandemic. Some even posit that when the end of the world comes…
Word that a new neighborhood breakfast joint is opening will usually get that neighborhood buzzing like a strong cup of coffee. The news that …
Only at Crazy Hot Pot could the robot waiters have felt like sort of a distraction from the main act.