In Iowa, you can watch a movie surrounded by rolling yellow-green cornfields at a drive-in theater named for U.S. 61.
In Mississippi, the stretch of highway evokes blues legends singing through the Mississippi Delta.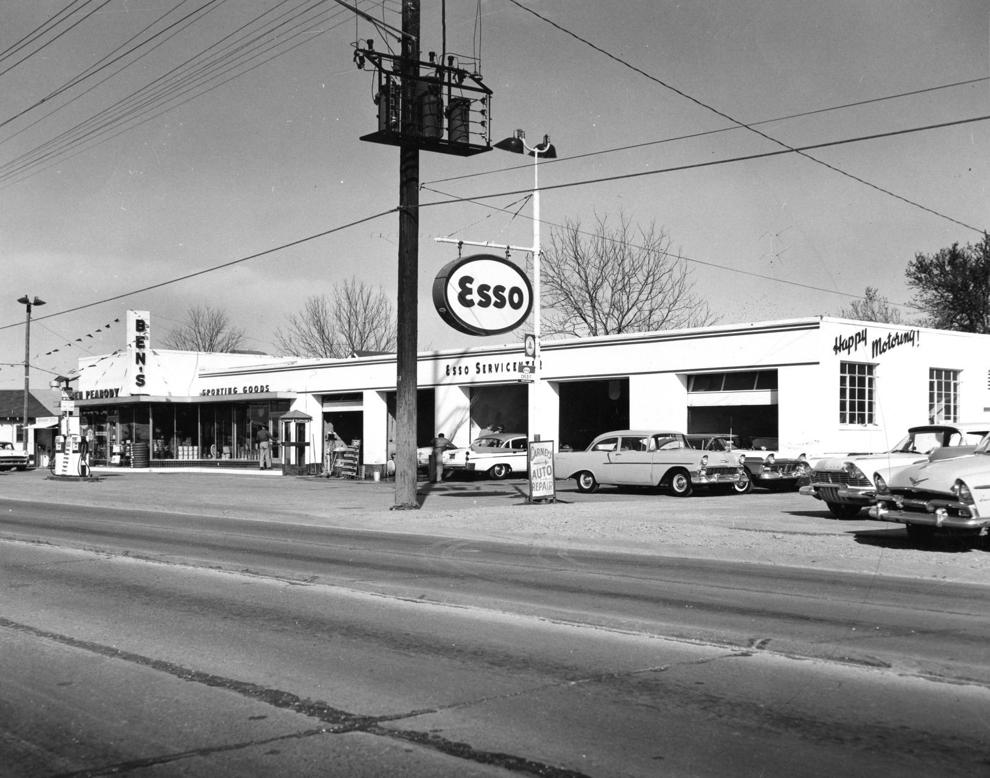 Then there's the tawdry part of Airline Highway leading into New Orleans with its seedy hotels. It's all U.S. Highway 61, which includes the stretch of road that runs through North Baton Rouge called "Scenic Highway."
Which is why Kathy White of Denham Springs wants to know if Scenic Highway was ever scenic. The question warrants asking, especially with years of running jokes about the highway living up to its name in a negative sense.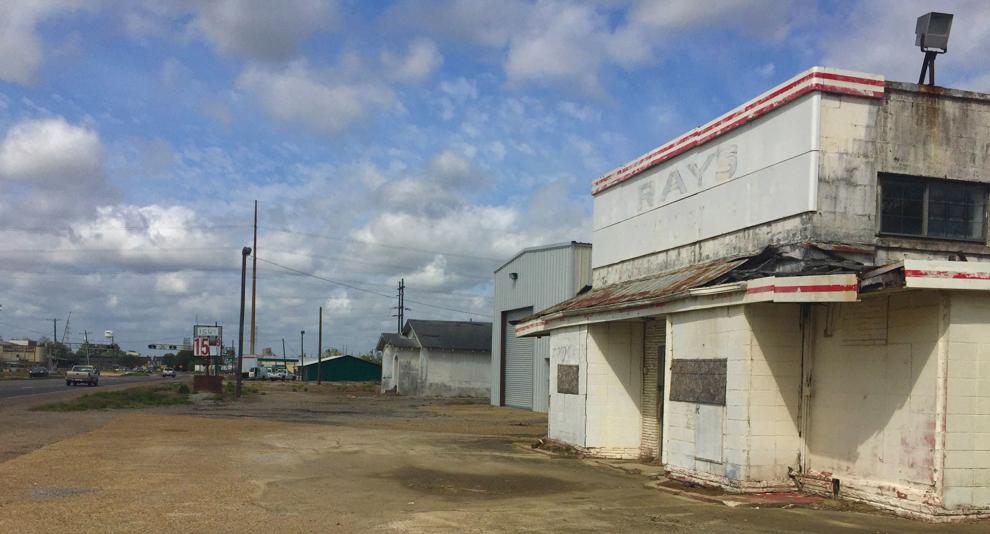 You've probably heard the jokes. Scenic Highway? Yeah, sure, you'll see lots of scenery of chemical and industrial plants and abandoned buildings.
Then again, it seems, at some point, this road would have had to earn its name for having some sort of pleasing landscape. You'd have to look back to 1948 to find it.
Brandie Richardson Bordelon, public information officer for the state Department of Transportation and Development, said that's when Scenic Highway is first mentioned in the agency's records.
Columnist Smiley Anders asked his readers for possible explanations to the name of the highway.
Baton Rouge attorney Mark Lazarre answered the call, saying you have to look further back than 1948 for the answer.
"Scenic Highway is first mentioned in the Baton Rouge State Times in 1921," he said. "It was part of the Mississippi River Scenic Highway Association. This group advocated building a scenic highway from Lake Itasca in Minnesota to New Orleans to showcase the beauty of the Mississippi River."
Lazarre's insight into the Mississippi River Scenic Highway Association led us to Beverly Soloway, a historian in Thunder Bay, Ontario, Canada. Soloway teaches history at Lakehead University and said she is "interested in social history of spaces and people."
Soloway explained that a century ago, as cars became more popular, so did demand for roads that accommodated more than a horse and carriage. Pathfinders were independent groups of interested auto travelers, sometimes called auto gypsies or auto tramps, who worked toward developing roads for autos.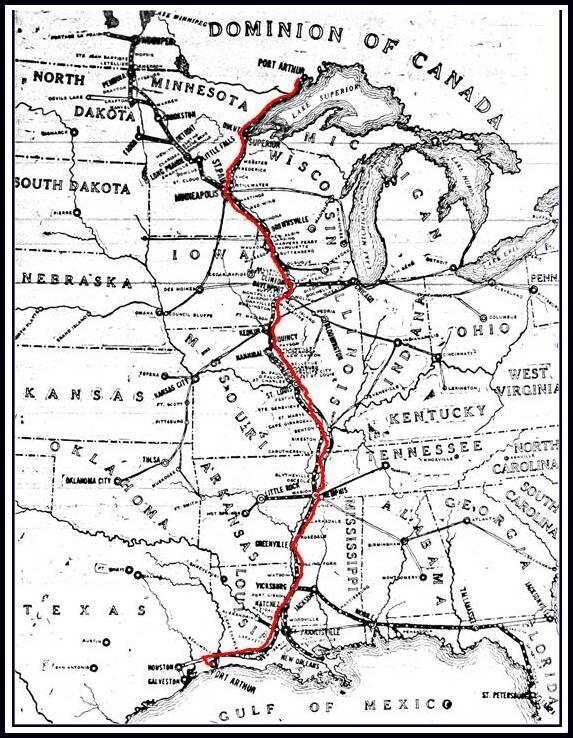 A wealthy Minnesotan named Truman Pierson was a "pathfinder." Pierson took up the cause for roads, starting the Mississippi River Scenic Highway Association. His wife, Edna, joined him in his efforts and shared in the driving responsibilities.
Inspired by the recently completed Lincoln Highway, which started in Times Square in New York City and ended in Lincoln Park in San Francisco, Pierson proposed three routes as part of the Mississippi River Scenic Highway, including:
Port Arthur, Ontario to Port Arthur, Texas,
Winnipeg to Florida,
Chicago to New Orleans.
"There was a thing in that time called boosterism — that's what Pierson did," Soloway said. "He was the consummate advertising man. The whole of his life he put himself as the manager of the Mississippi River Scenic Highway Association. He wanted to make the highway really well known. Newspapers everywhere covered it in the 1920s."
Soloway explained that numbered highways started toward the end of the 1920s.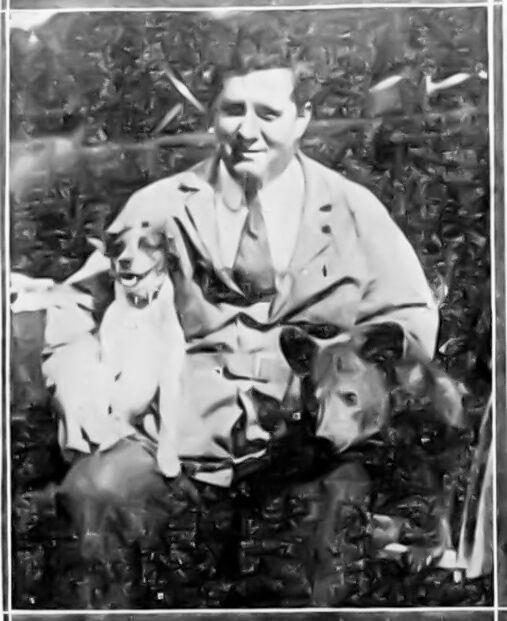 "That's when it became Highway 61," she said. "When they numbered that highway, it went from the Canadian border all the way down to New Orleans. It's my favorite highway."
In 2019, Soloway and her husband did their best to follow Pierson's path along the Mississippi River. 
"I have that academic ability to do the research, but I'm a really firm believer that if you're going to write about history, standing in the places helps you understand," Soloway said. "We were sometimes going through farmers' fields. We got to see from their perspective in the 1920s in our car as best we could. They would have only been going about 30 miles an hour. There were no gas stations. They would go to one town and try to figure out where to go to get to the next town."
Soloway considered the entire route to be a very scenic trip, including the portion in Baton Rouge. 
"Louisiana has a lot of wild places," she said. "We stayed a couple of weeks in Baton Rouge. You have big cities, but a lot of outdoor wild places, including swamps and alligators."
In fact, Soloway said that Louisiana is her favorite state, as she finds it has many things in common with Ontario.
"We are now more interested in the destination than the journey," she said. "We found it to be very scenic, very surprising. That was our first time following the Mississippi. We appreciated the hugeness of that river."
Beauty is in the eye of the beholder.
Curious Louisiana is a community-driven reporting project that connects readers to our newsrooms' resources to dig, research and find answers about the Pelican State. Bottom line: If you've got a question about something Louisiana-centric, ask us.