The blue and white flags will be fluttering, the retsina will be flowing, and the bouzoukis will be buzzing this Memorial Day weekend. It's time for the 48th annual Greek Fest that takes place out on the north end of Bayou St. John.
If you're already among the roughly 20,000 annual visitors to the fest, you know the drill. If not, here's all the info and a few Hellenic hacks.
Where it's at
The festival takes place at the Holy Trinity Greek Orthodox Cathedral, 1200 Allen Toussaint Blvd.
When to be there
Friday, May 26 from 5 to 11 p.m.; Saturday, May 27 from 11 a.m. to 11 p.m.; and Sunday, May 28, 11 a.m. to 8 p.m. At this writing, sunny toga-wearing weather is expected, all three days. 
Admission
Adults, $10; children under 12, free. Service animals only, no other pets allowed.
Free parking
Spots are scarce near the church, but free parking is available not far away at 5700 Wisner Boulevard, the former site of Kennedy High School. Two shuttles run continuously to and from the church, starting 30 minutes before opening to 30 minutes after closing.
Limited handicap parking will be provided along St. Bernard Avenue in front of the cathedral grounds. One of the parking lot shuttles is also handicap accessable.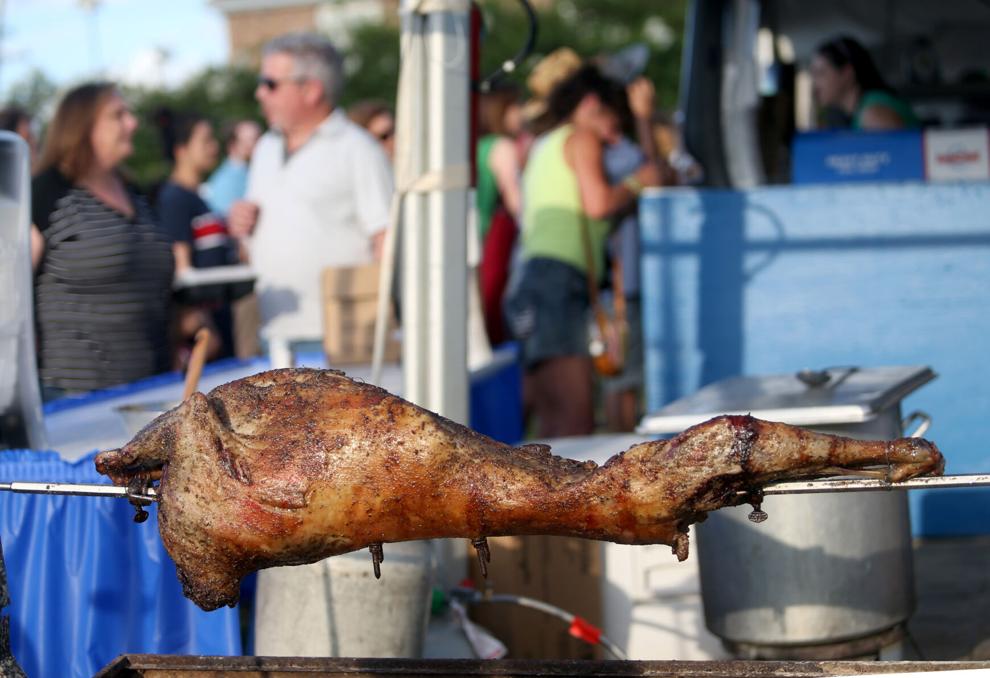 Fab food
Expect the aroma of roast lamb to fill the air. Expect the tang of lemon, the salty pop of feta cheese, the smoothness of roast eggplant, and the sublime bitterness of blanched grape leaves. Get the Greek dinner sampler ($17) or the vegetarian plate ($17), or go out of the box with the combination of watermelon, feta, and basil salad called Karpouzosalata ($4).
Exotic drinks
Retsina wine ($6) is SUPPOSED to taste a little like turpentine. Those of us who like it, LOVE it – it's one of those things. Ouzo ($3) is supposed to taste like licorice and kick like a mule. Mastiha ($5 to $10) is supposed to taste like the scent of a pine forest. Be open-minded, give these little-seen beverages a try. Epiphany awaits you. And if you're not the adventurous type, there's Michelob Ultra on tap.
Pastry to die for
Part of the attraction of Greek Fest is the variety of honey-forward tarts, cakes, and that crunchy filo confection baklava (five for $10). Hand-select your faves at the regular pastry booth (assorted, 10 for $12.50), or pick up pre-boxed selections at the Pastry Express.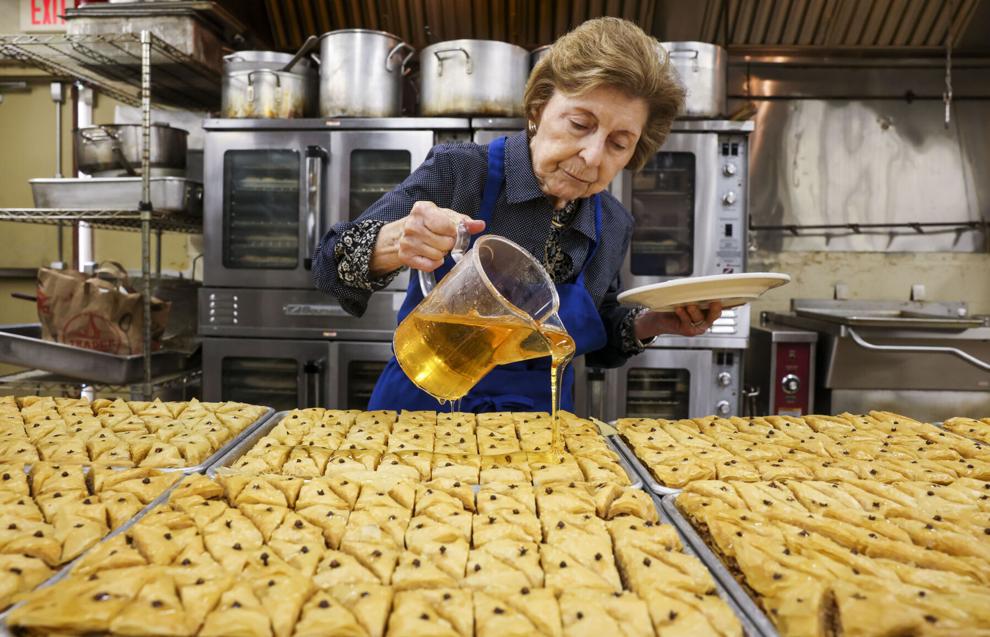 Music
Dance the Zorba with Thymios and His Greek-American Super Band at the outdoor stage. 
Folk dancing
Dancers in traditional costume perform indoors on Friday at 6 p.m. (with an outdoor performance afterwards) and at 9 p.m. Performances take place indoors on Saturday at 1:30 p.m., 4:30 p.m. (outdoors afterwards) and 7:30 p.m. And performances take place indoors on Sunday at 1:30 p.m., (outdoors afterwards) and 6 p.m.
Tour the cathedral
Friday, Vespers (evening prayers) at 6:30 p.m. with tour at 8 p.m.; Saturday, tours at 1, 3 and 5 p.m. with Great Vespers at 6 p.m.; Sunday, tours at 2 and 5 p.m.
Opa, y'all!
For more information visit the festival website.