If you love Black New Orleans culture as much as I do, you've got to see a wonderful Black photographers exhibit at the Ashé Cultural Arts Center.
Even if you're only mildly curious about the Black New Orleans experience, the exhibit is a perfect way to begin exploring — and understanding — Black New Orleans.
Anyone who has seen Mardi Gras and second-lines, traveled Black neighborhood streets or attended Black funerals and wondered about the photographs taken there by Black photographers definitely needs to see the exhibit, which ends June 3.
The COVID-19 pandemic was a difficult time for New Orleans and the world. We all felt the doom and gloom, and we lost too many lives.
Yet, some good things happened during the pandemic. One of them was an idea that hit local poet Kalamu ya Salaam one day early in 2020. He called his high school friend, Eric Waters, to talk about it.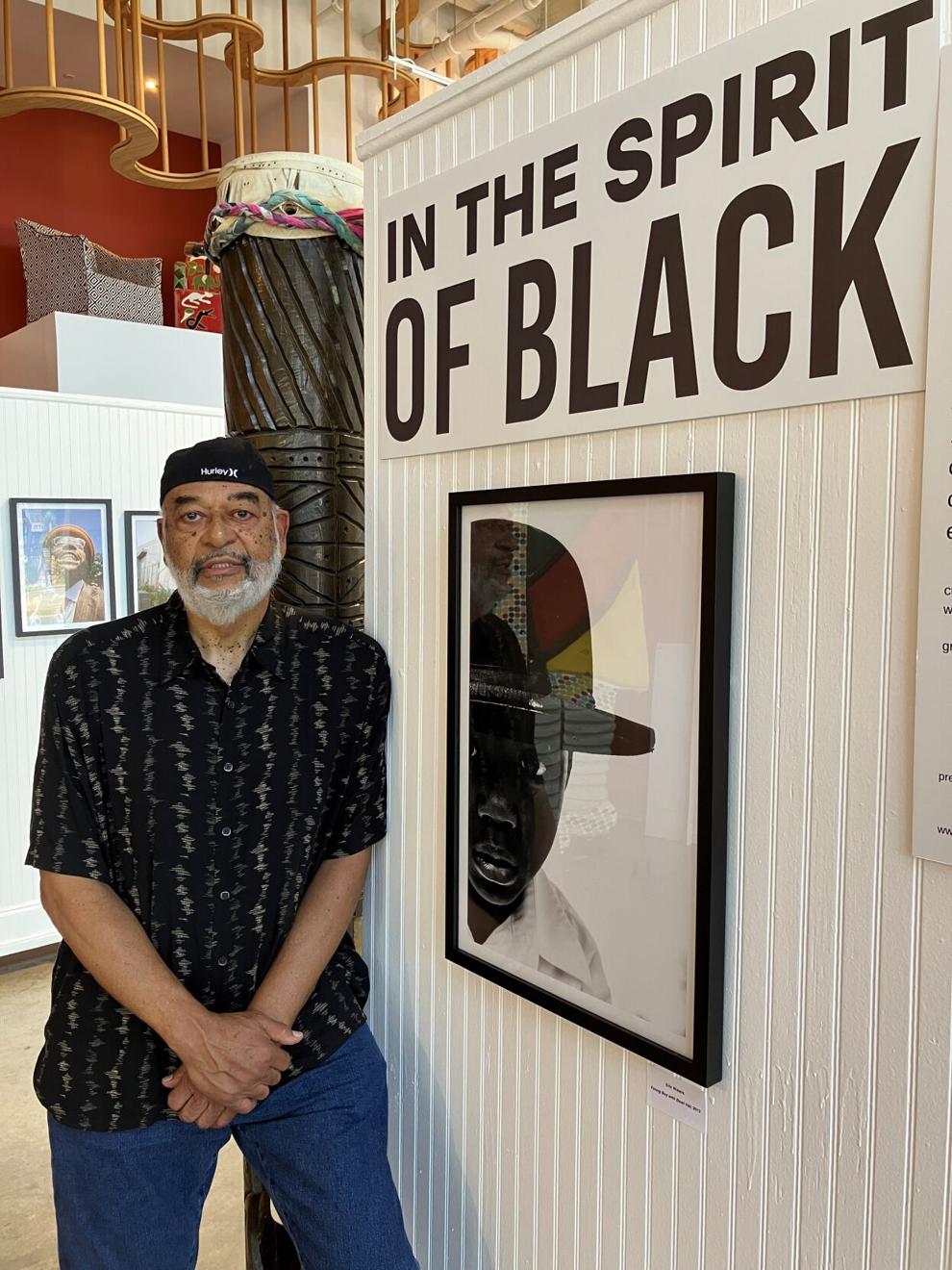 "He said he wanted to do a book about Black photography here," Waters told me. "He said, 'Think of a name.' Then he told me, 'I've got a name: Seeing Black.'"
As I walked through the exhibit with the two friends recently, Waters recalled wondering why his high school classmate had asked him to think of a name when he already had an excellent one in mind. They graduated from St. Aug in 1964. Photography didn't become an important part of their lives until later. 
"Seeing Black: Photography in New Orleans, 1840 & Beyond" has blossomed from ya Salaam's brainstorm into a wide-ranging, multimedia exhibit of Black photographic talent. 
For those not familiar with him, ya Salaam is a writer at his core. I got to know him through his work with The Black Collegian magazine in the 1970s. He's an activist, a historian, an author, a filmmaker, a scholar and more. He's a griot and baba, or elder and father, to many.
Waters is a renowned New Orleans-based photographer. His work has focused on Black New Orleans culture, customs and people. He's one of few artists with an insider's perspective of Black Masking Indians culture.
His "Seeing Black" dream includes a core team of Waters, phenomenal photographer Girard Mouton III and Shana M. griffin, a feminist activist, artist and curator of the "In the Spirit of Black" photo exhibit at Ashe' and the "First Frame" exhibit at the New Orleans African American Museum.
First Frame is a look at the photography of Floresine Perrault Collins and early Black photographers. Collins, known as the first Black woman photographer in New Orleans, focused on African American dignity and pride rather than enslaved people and other stereotypes. The First Frame exhibit closes June 4.
The much larger exhibit at Ashé includes about 120 images by more than 70 Black photographers. I've been a visual art and photography aficionado (and a bit of a collector) for decades. To my knowledge, the Ashé exhibit is the first to pull together such a diverse group of Black photographers.
Two photographers featured in the Ashé exhibit were recognized as documentary photographers of the year by the Louisiana Endowment for the Humanities — L. Kasimu Harris, whose Vanishing Black Bars exhibit garnered national attention; and Abdul Aziz, who documents what he calls "human conflict." His "Hail Caesar" photograph shows a man with his face covered during a 2020 Movement for Black Lives protest in New Orleans.
The Ashé exhibit also includes work by Ellis Marsalis III, a Baltimore-based photographer with deep New Orleans roots as the son of legendary musician Ellis Marsalis Jr. Also included are photographs by Freddye Hill, a retired Dillard University professor known to many local culture bearers. 
Will Horton, an award-winning filmmaker and visiting professor at Loyola University, lost his negatives and all his high-end photography equipment during Hurricane Katrina. When Waters told him they wanted him to be in the Ashé exhibit, he reached out to past subjects who might still have a negative or photograph of his.
You can see Horton's photos at Ashé. He said he is "honored" to be in the same exhibit as those he considers masters and mentors.
The original Black photography book concept has become something much bigger. The "Seeing Black" book is scheduled to be published by University of New Orleans Press this fall. It will include many of the photographs you can see now at Ashé. Look for the book; don't wait to see the exhibit.
I've been thrice, and I'm going back soon. I hope to see you there.