On Saturday, folks across the city will select the perfect wig, the perfect bangle, the perfect T-shirt, to unmistakably proclaim their membership in, or support of, the LGBTQ+ community. Saturday evening, the Pride parade circulates through the French Quarter as thousands of participants and onlookers cheer queer identity.
It wasn't always that way. The parade passes a mere three blocks from the largest mass murder in modern New Orleans history, which took the lives of 32 people, most of whom were members of the city's secretive homosexual subculture. The perpetrator may have been part of that subculture too.
The hideous crime had nothing to do with sexuality. Not really. But the aftermath did. The Up Stairs (or UpStairs) Lounge fire remains an embarrassing memory of New Orleans society's general derogatory and dismissive view of gay people 50 years ago.
For those readers who have no knowledge of the June 24, 1973 horror, here's what happened.
It was Sunday night, so it was the weekly, all-you-could-drink-for-five-bucks "Beer Bust" at the popular Up Stairs piano bar on Iberville Street in the French Quarter. The Up Stairs was a spot where working class gay men and others gathered.
"It was fun, and always busy," recalled Regina Adams, a patron. They had specially priced drinks, a juke box, and a piano player who also worked in a classy hotel lounge.
The social contract at the Up Stairs Lounge was understood. Most of the patrons lived double lives to one degree or another. To be exposed as gay could cost you your job, your parents, etc.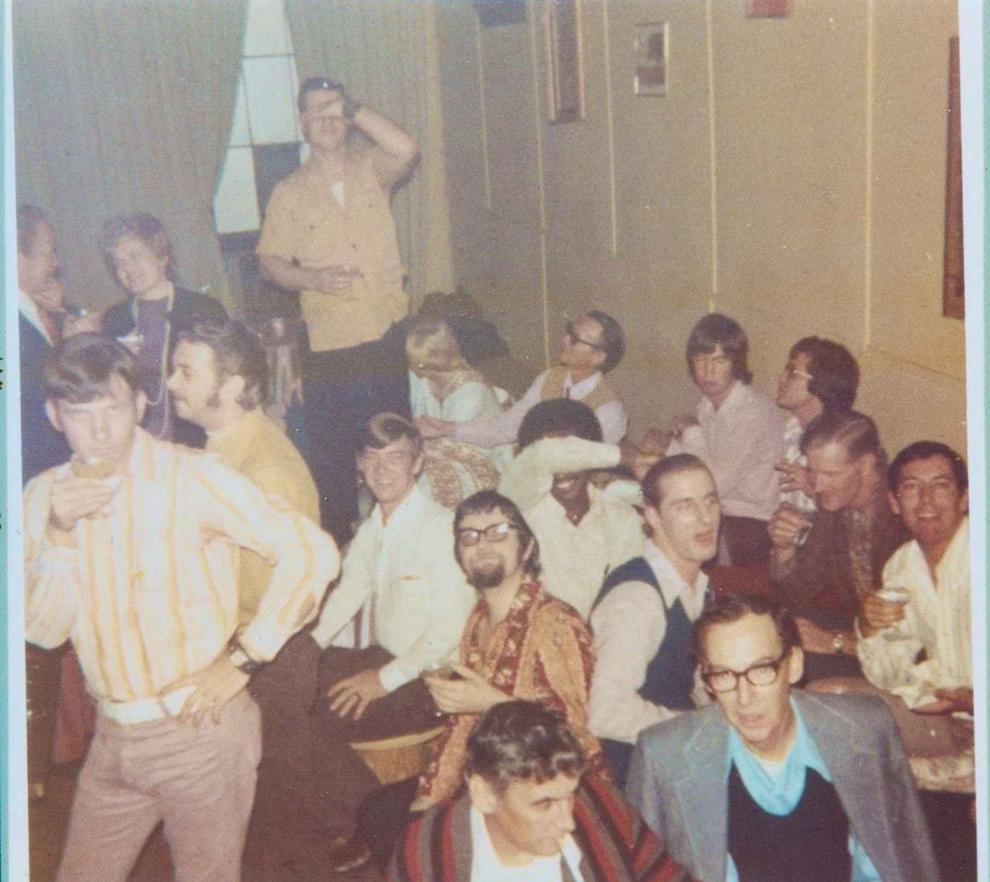 An unknown arsonist
There were dozens of people in the place. Adams was there with her boyfriend Reggie. They were sitting by the piano. They had plans to meet up with friends later, but they'd forgotten the checkbook back at their apartment on Conti Street. Reggie had a fresh drink, so Adams headed out to get the checkbook. It would only take 15 minutes.
Sometime earlier there'd been a fracas in the place and the bartender had kicked a guy out. Maybe that guy came back to take revenge, or maybe not. But what's sure is that somebody doused the downstairs entrance to the club with lighter fluid and lit a fire.
What happened next was a series of worst-case scenarios. At about five 'til eight, someone opened the door to the bar, the stairs served as a chimney, and the fire blasted through the place. The burglar bars on the second story windows kept most people from jumping to safety. Some patrons found their way out a back entrance. But 32 people didn't.
As Adams returned that night, she said, "I saw smoke where the bar was, and the fire department had blocked the street."
She couldn't spot Reggie. "I saw burned people," she said, but she was told "others went to Charity Hospital."
So there was reason for hope.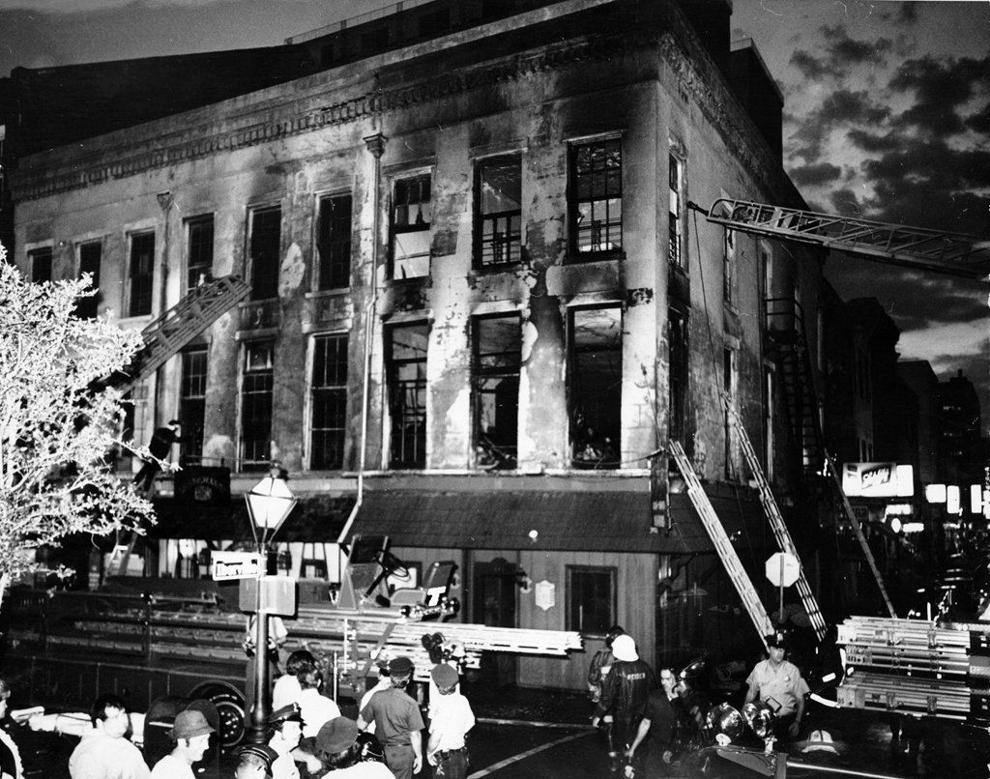 Big news, quickly forgotten
Rookie Times-Picayune night reporter Clancy DuBos was just 18 at the time. Not much was happening in the newsroom that night. "It was boring," he said. But then, someone called out that there was "a big fire in the French Quarter."
Dubos said that the first thing he noticed when he arrived at the scene were specks of blood on the pavement. Then "I saw a man sitting on the curb, with his skin burned up, saying 'Someone help me.'"
He could see a body pinned in one of the second-story windows. "His hair was burned off, he was frozen there," Dubos said.
The teenage reporter next ran several blocks to old Charity Hospital, where, to his astonishment "I could just walk into the emergency room."
"They were busy saving lives," Dubos said, "they didn't pay me any mind." To this day he recalls men moaning, a yellow burn salve, and people mopping blood.
Ronnie LeBoeuf, the 19- or 20-year-old Picayune photographer, arrived at the Up Stairs Lounge in his Volkswagen bug and shot pictures of the horror. His photos of a man "with a net shirt" another with "dripping skin" and "the poor soul in the window" became grisly icons of the tragedy.
States-Item reporters Angus Lind and Walt Philbin were allowed into the blackened bar room. Lind said it looked like "a bad Halloween movie," with "bones and hands clinging to bars." But it was real. He vomited.
Philbin, who'd seen "a lot of things" as a Marine in Vietnam, said this was worse in a way. "This thing was like 30 bodies," he said. "God Almighty."
In a war, he said, you might have anticipated such sights, but "You don't expect it in the world."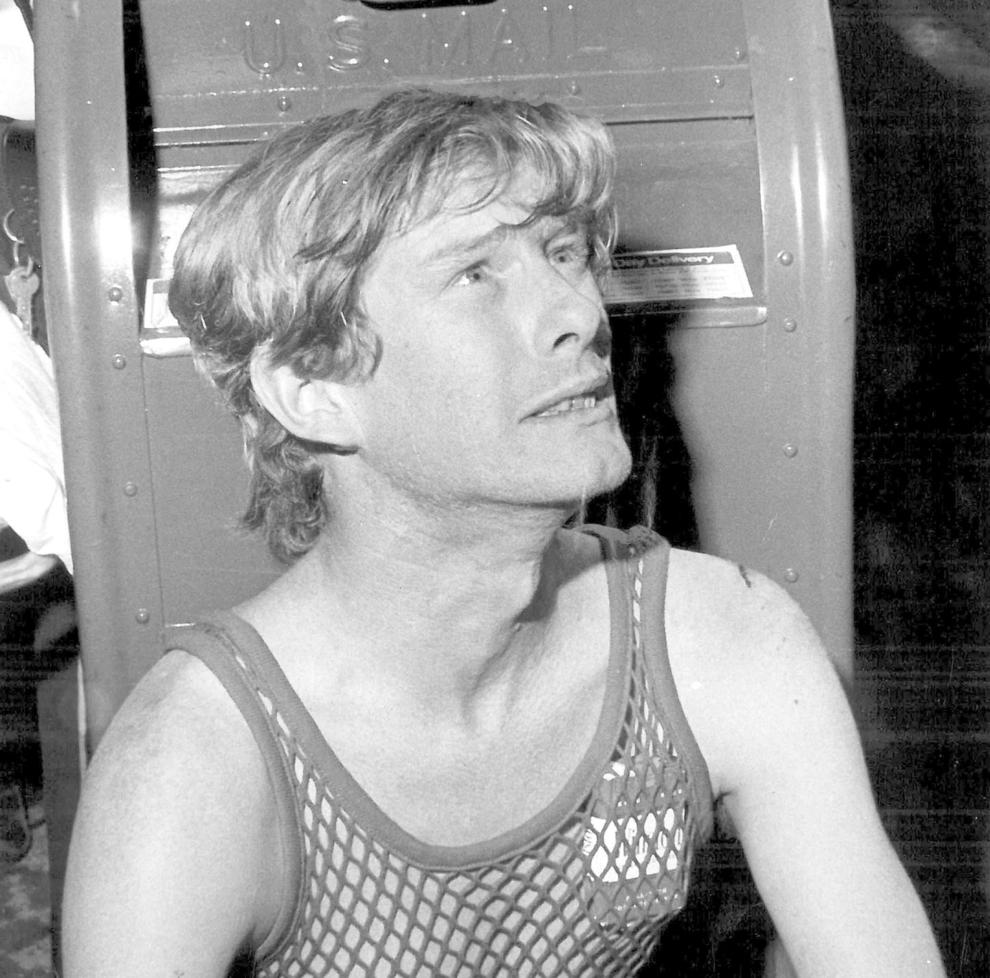 'Cold-hearted' comments
Dubos said at first he didn't really know what the burned place was. Then he heard it was "a bar frequented by homosexuals." Lind recalls a Fire Department official dismissively calling the place a "queer bar." LeBoeuf recalls some "cold-hearted" comments. There were jokes.
States-Item reporter Lanny Thomas, who also reported on the fire, said that "the aftermath was the worst thing." The police, he said, "had no enthusiasm" for closing the case. It remains unsolved.
"In the community here, virtually nothing was done," he said.
The story of the fire may have been big news in the moment, but in LeBoeuf's view, basically, the powers that be "wanted to sweep it under the rug."
Lind said the reaction to the fire was a sign of the times. Keep in mind what it was like back then, he said. "You think they could have had a Pride parade?"
Regina Adams, who identifies as transgender, never saw Reggie again. For a while, she said, she couldn't get it through her head that he was absent.
"I was in shock," she said. She still laid out his clothes for work and set a place at the breakfast table.
After two weeks his remains were finally identified by dental records. She said he was wearing her East Jefferson high school class ring.
Reggie was Catholic, Regina said. Early in life, he had hoped to become a priest. And he was a student at Loyola University. So, the Catholic church's cold attitude toward the victims in the aftermath of the fire was an especially bitter blow.
Thirty years later, the Archdiocese of New Orleans formally apologized for its failings in the moment. Reggie's family had returned his body to Texas, where he was from. Regina said that until last year, there hadn't been a grave marker.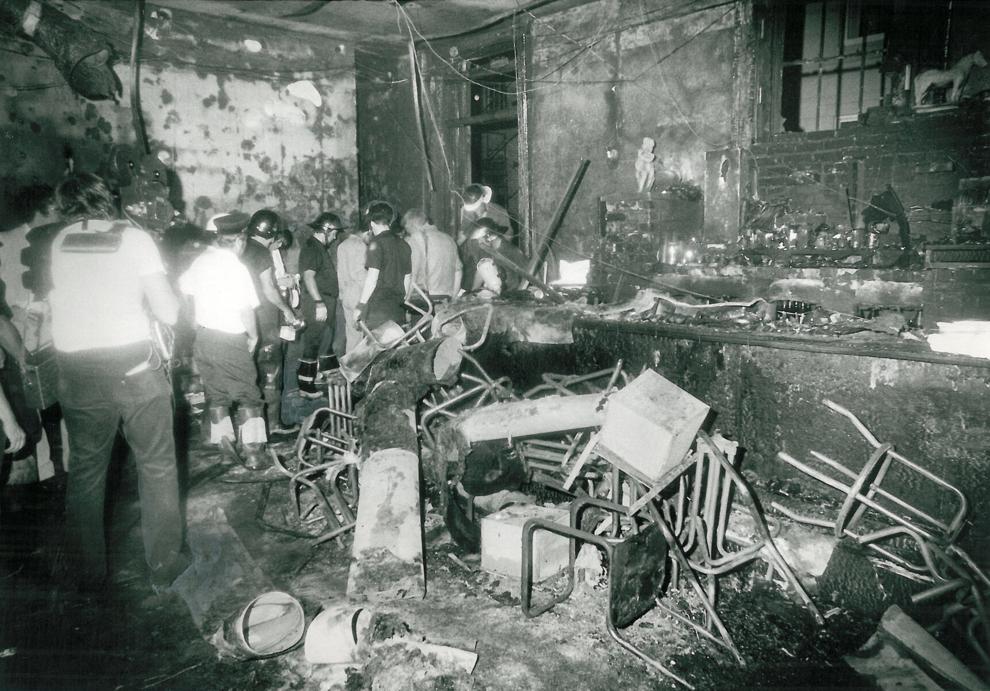 A tragedy helps focus a movement
One of the ironies of the Up Stairs Lounge catastrophe and its homophobic aftermath, is that it occurred as the gay liberation movement was already beginning to get a foothold. The watershed Stonewall Uprising – a gay riot against police discrimination in New York — had taken place in 1969.
Adams said that though the circumstances of the deadly Up Stairs Lounge arson was entirely different, it was an inspiration for the LGBTQ+ rights movement in New Orleans.
"At the time, the gay community felt shunned by the mayor, the city council, and the church," Adams said. "Nothing was said about it. They sensationalized it on the front page, but after about a week it disappeared."
The aftermath of the fire "united the gay community" Adams said. "It was our Stonewall."
Adams, 71, planned to meet up with a 72-year-old friend on Saturday to attend the Pride parade. "It means a lot," she said of the popular event. "It feels like we're recognized as human beings."