David Simon is a writer.
He's also a director, producer, showrunner and the highly acclaimed creator of "Treme," the poignant HBO series set in post-Katrina New Orleans. He also created "The Wire," his groundbreaking, Baltimore-based crime drama that featured New Orleans native Wendell Pierce in his breakout role of Detective Bunk Moreland.
Throughout his decadeslong career, Simon has remained a proud union member. He began as a member of the Newspaper Guild while a journalist at The Baltimore Sun. Since about 1995, he's been a member of the Writers Guild of America.
"I believe in labor," Simon told me.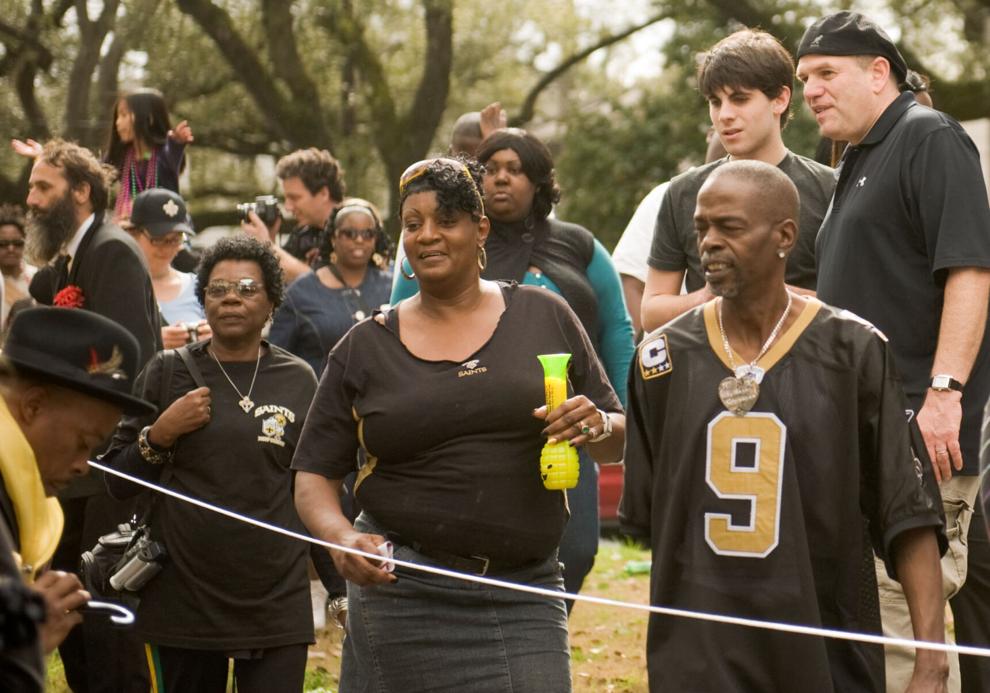 On Tuesday, Simon went on strike. A Baltimore resident who spends time at his Uptown New Orleans home, Simon was resolute when he said, "The pencils are down, and they will stay down."
The WGA went on strike after negotiations with the Alliance of Motion Picture and Television Producers reached a stalemate. That's why those of you who stay up late can't see fresh monologues, timely jokes and just-off-the-news segments on "The Tonight Show Starring Jimmy Fallon," "Jimmy Kimmel Live!" and "The Late Show with Stephen Colbert." Instead, you're getting reruns. Not even "Saturday Night Live" will be live.
Why? There are no writers behind the hosts to make you smile and laugh.
Other, script-based television shows likely will go dark. Movies rely on writers, too, so don't expect to see blockbuster movies when you thought you might.
I'm no David Simon, but I have been a union member. I've worked in union newsrooms and nonunion newsrooms. I've been a union member and a part of management in the same newsroom — even during contract negotiations. I've walked three picket lines. One for a few hours. One for a few days. One for more than 40 days.
Believe me, there were difficult times for us writers. But I believe in unions.
Unions have had a significant impact on American workplaces for more than a century. They were needed. There was a time when workers were required to work 50, 60, even 80 hours a week because the job — that is, management — demanded it.
In 1866, a new union demanded that Congress mandate an 8-hour workday. That effort failed, at first.
Our government tracked work hours in 1890 and found that some who worked in manufacturing plants were required to work 100 hours a week — because the job (read: management) demanded it.
In 1916, Congress finally passed the Adamson Act, setting interstate rail workers' workdays at 8 hours. That didn't cover everyone, but it sent a strong message. Companies gradually followed with shorter workdays.
Like your 7.5- or 8-hour workday? Thank unions.
Like your 35- or 40-hour workweek? Thank unions.
Like workplace rules requiring cleanliness, inspections and safety? Thank unions.
Today, the WGA represents about 11,500 writers. About two dozen live in Louisiana. The WGA last went on strike in 2007-2008 for 100 days. That's a long time to intentionally miss a paycheck because you're fighting for workers' rights.
The Hollywood producers say they pitched "generous increases in compensation for writers." The WGA says management refused to budge — so writers chose to leave the bargaining table.
Management wants stricter work guidelines. Writers want recognition that they're needed throughout the creative process — from the early stages of show and movie development to on-set rewrites.
Then there's artificial intelligence.
Simon told me the last strike focused on the internet and its impact on writers. This time it's artificial intelligence. Writers don't want computer-generated scripts. Simon said the companies suggested not worrying about AI now. Mmmm.
Simon is both a writer and a part of management because he directs the work of others, including writers. In this showdown, he chose to stand with his union. He's part of the WGA bargaining team fighting for writers — and all workers.
"Wall Street is demanding that they cut costs," he said. "They don't look at writers as anything else but costs."
Yes, workers are cost centers. We're also human beings who want good pay, safe work environments, opportunities to grow and reasonable work hours.
Simon said viewers can do more than just wait to see what happens. He wants us all to make a choice.
Millions of people watch Netflix, Disney, Paramount and other streaming services. "Perhaps they should let the streaming services go for awhile," he said. Then he paused and said, "Or, they can continue watching and be indifferent."
Indifference carries a cost, though.
Simon and his fellow writers are striking not just for themselves, but for all workers — including professionals. We should be grateful they're thinking about the impact of AI on their work — and ours.