It's one line — two words, really — drafted 15 years ago and tucked into an obscure section of Louisiana policing law.
But its impacts have been dramatic.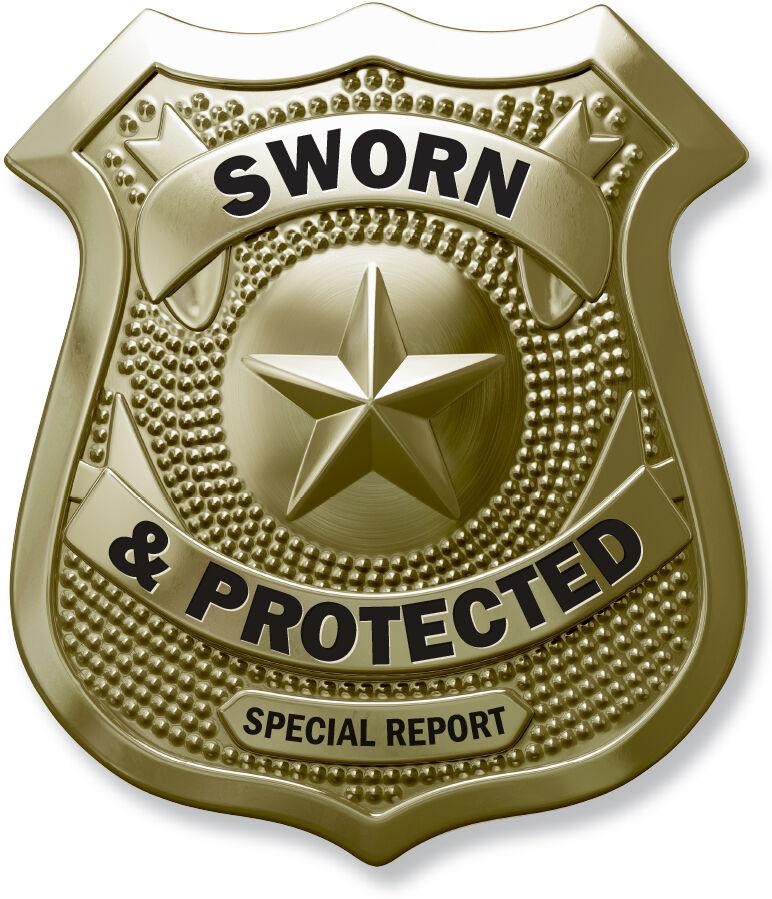 The rule grants police officers broad legal rights to challenge or overturn disciplinary actions over minuscule technical violations during internal investigations.
Officers like Wiley Willis, who was caught on video manhandling a handcuffed woman in an interview room until she lay injured in a pool of blood. He got his firing reversed because an expert didn't record a polygraph.
Or the former Leesville police chief who went to prison for stealing guns. He appealed his firing, saying the department waited too long to discipline him. He was reinstated and granted back pay while behind bars.
More than 200 law enforcement officers in Louisiana were fired or convicted over serious offenses in the last decade. The vast majority flew below the radar of state oversight officials.
Those and other examples are a direct result of a law that grants Louisiana police officers the broadest set of protections offered to police anywhere in the country, records and interviews show. The law often shields officers from administrative discipline even when there's clear misconduct.
In about 1 of 7 cases from the state's 20 largest departments, police had their disciplinary actions overturned through a special protection they would not have been offered in any other state, according to records reviewed by The Times-Picayune | The Advocate.
The law enforcement community often refers to the rule by a two-word designation: absolute nullity.
Among the officers who benefited from it: a Shreveport officer accused of raping a woman at police headquarters; a Baton Rouge officer who shot at a fleeing motorist and was fired for dishonesty; a Eunice officer disciplined for choking and tackling a motorist; and a Hammond officer who took part in a beating that a policing expert hired by the city said was one of the "most abusive uses of force" he ever reviewed.
The law exasperates police chiefs across the state, who say it stymies their efforts to protect the public from abusive officers.
"If a guy has a history of excessive force, or even one time goes off and loses it, that officer has to be removed," said Addis Police Chief Richard "Ricky" Anderson, president of the Louisiana Association of Chiefs of Police. "You never know when it may happen again."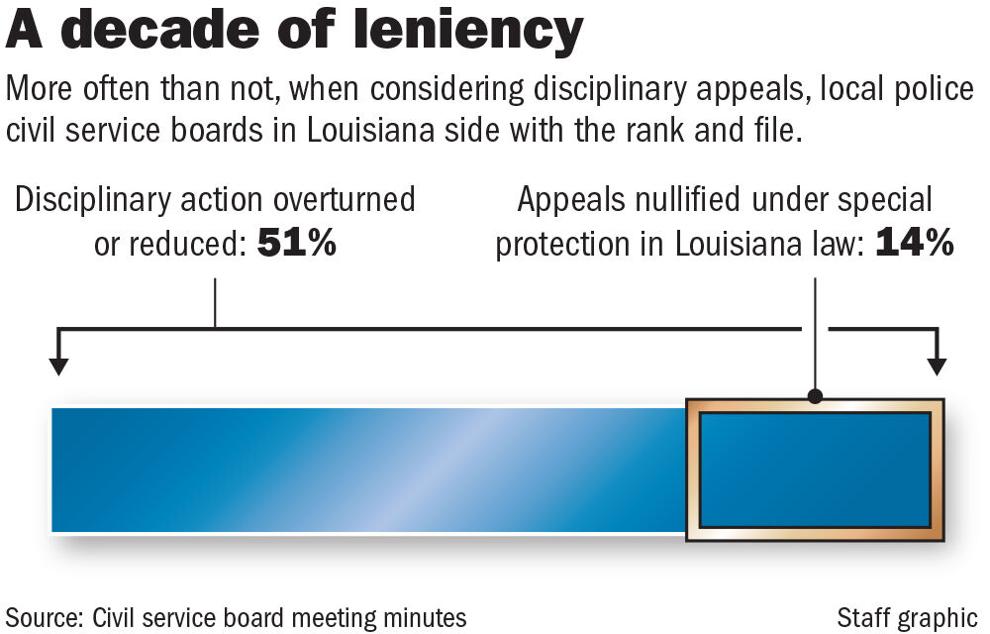 Defenders of Louisiana's system say it's important to insulate police from bogus complaints made by disgruntled citizens or departmental rivals. The law also requires internal investigations to conclude within 75 days, which helps protect citizens by forcing police chiefs to act swiftly, said Eric Hessler, attorney for the Police Association of New Orleans.
"It serves a purpose to the public to vet our police in a timely manner," Hessler said, though police chiefs say the timeline is almost impossible to achieve in some cases. The short window allows officers a period to delay questioning until they hire an attorney, recently scaled back from 30 to 14 days.
Louisiana is far from the only place where police chiefs complain about how hard it is to fire bad officers. The murder of George Floyd at the hands of Minneapolis police and other notorious cases sparked a robust national debate about how to balance the rights of officers with the rights of the people they police.
But few people likely know that Louisiana's protections extend beyond those of any other state. Even the lawmaker who drafted them in 2007 said she was unaware.
"Fast forward to today, perhaps the complete nullity is extreme," said former state Sen. Ann Duplessis, D-New Orleans. Her co-author was then state-Rep. Steve Scalise.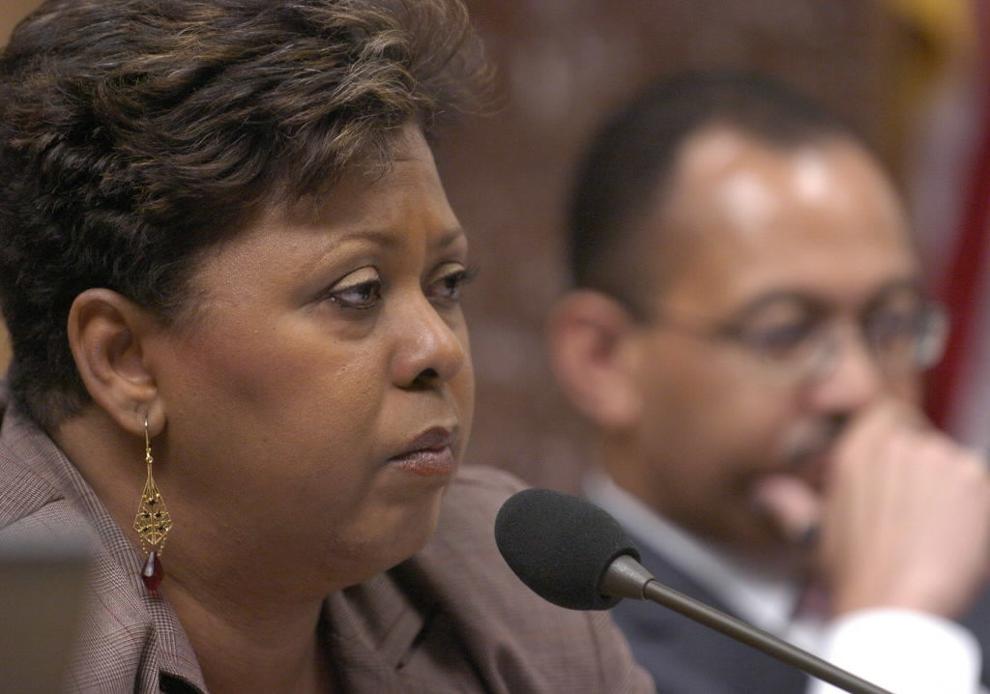 Rebecca Rybczyk, a Scalise spokesperson, declined to say if Scalise — now the No. 2 Republican in the U.S. House of Representatives — shared that concern. Anyone who has a problem with the law is "free to take it up with the state Legislature," Rybczyk said in a statement.
However, the special protections have become so cherished by the rank and file that powerful police interests in Baton Rouge have blocked recent attempts by lawmakers to overhaul them.
"I am sympathetic on some level with police chiefs," said Donovan Livaccari, general counsel for the state Fraternal Order of Police. But Livaccari added that he wouldn't advise any changes to the law, and in fact the FOP helped quash the last reform effort, in 2022.
To understand how Louisiana got this unusual law, you have to go back two decades, to the case of a New Orleans policeman fired over a speeding ticket.
The newspaper identified officers in 39 parishes who were convicted of serious crimes but have not had their licenses revoked.
The rule
It all started when Sgt. William Marks appealed his 2003 termination on the grounds that it came outside a 60-day window for discipline against cops set by Louisiana's Peace Officer Bill of Rights.
In a 2006 ruling, the state Supreme Court wrote that for the law to have any teeth, lawmakers would have to add penalties for departments that fail to comply. The court declined to dismiss Marks' firing, saying that would have been a "Draconian penalty" for a technical violation.
However, the penalties the Legislature added during the following year's session would require such dismissals.
The revisions from Duplessis and Scalise mandated that if any one of an officer's procedural rights was violated during internal investigations, any punishment that follows must be overturned and deemed an "absolute nullity."
Through that rule, Louisiana stands alone.

Two experts who have studied other states' laws and hundreds of local police union contracts said it's the strictest rule they've encountered. That's because it binds the hands of civil service board members.
"These are unheard-of protections," said Lauren Bonds, executive director of the National Police Accountability Project, a group organized to fight police brutality that did a 50-state survey of legal protections for police. "It's obviously leading to results that are completely inconsistent with how anyone would want their police departments to operate."
Duplessis said there was a need at the time to shield New Orleans Police Department officers from unwarranted punishments. That included her husband, an NOPD sergeant fired in 2006 on charges that he was absent for 84 days after Hurricane Katrina.
Duplessis said her husband had evacuated and never received orders to return for work. He also wasn't disciplined until after she supported then-Lt. Gov. Mitch Landrieu in his bid for mayor against Ray Nagin, she said.
"It was very much politics," Duplessis said, adding that her husband was one of hundreds of NOPD officers fighting abandonment allegations. Her proposal wasn't retroactive, so it didn't apply to her husband's case.
She received wide support to extend her proposal for police protections statewide, with just two no votes in the Senate. The bill passed unanimously in the House.
'Harsh' results
How often the rule has been invoked by police officers is difficult to determine.
The law applies to at least 3,900 officers who work in local police departments overseen by civil service boards, though officers in departments not expressly covered by it have also cited the law when appealing disciplinary actions.
Significantly, the law does not apply to sheriff's deputies, who are at-will employees and comprise a huge share of Louisiana's roughly 23,000 law enforcement officers.
There has never been an effort to extend similar protections to deputies — perhaps a reflection of the enormous political power of Louisiana sheriffs.
The Times-Picayune reviewed civil service board meeting minutes since 2012 from the state's 20 largest police departments. 
Civil service boards reduced or overturned 51% of all police disciplinary actions appealed to them in the last decade, the newspaper found. That's right around the rates found in policing studies in other states, said Stephen Rushin, a criminal law professor at Loyola University Chicago.
However, unlike in other states, Louisiana's reversals often have nothing to do with the merits of the cases. More than 1 in 4 of the cases overturned were declared an "absolute nullity" because of a procedural problem, records show. Such a finding strikes a punishment from an officer's record and allows an officer to collect back pay.
When police departments in other states commit technical violations, they typically just reduce the penalties against officers, Rushin said.
"Man," he said. "This is inconsistent with what I've seen."

Notably, because the protections cover municipal police, they do not apply to the scandal-plagued Louisiana State Police. That agency writes its own civil service rules, which do not include absolute nullity.
In other parts of the state, disputes over the protections have ended up in court, where judges have occasionally signaled their own frustrations with the law that binds them to side with officers.
That includes Gonzales Police Officer Davin Miller, fired after he was arrested on allegations that he put his wife in a headlock. He denied those allegations, his lawyer said in an interview, and he was acquitted on a domestic battery charge. Attempts to reach Miller directly failed.
Whether Miller's conduct violated any department policies ultimately didn't matter: He claimed in an appeal that his technical rights were violated because he was denied a lawyer during a polygraph.
The First Circuit Court of Appeal reinstated Miller in a 2016 ruling, which noted "the penalty of absolute nullity compels a harsh result."
"However, the (law) is clear," the court wrote. "Any relief from the harshness of this penalty must come from the legislature."
Miller remains on patrol in Gonzales.
'I do get frustrated'
In cases like Miller's, civil service lawyers say the blame should fall squarely on police chiefs, who should be well versed on the rules.
"It's amazing these are people who are law enforcement, but they won't enforce the one law that protects their own people," said Eron Brainard, an attorney who frequently represents Shreveport police, including Willis, the officer seen on video in the violent confrontation in an interview room.
The technical question in that case involved a polygraph, though Brainard said he was prepared to argue the case on the merits. He said Willis was trying to subdue a drunk and unruly suspect who fell face-first onto the ground.
"It looked terrible," Brainard said. "But she's resisting arrest. She's not under control."
Still, police chiefs say important, good-faith investigations are being scuttled on technicalities.
"It's easier to arrest a police officer than to go through civil service," said Gonzales Police Chief Sherman Jackson, who saw his firing of Miller overturned.
It can especially be a problem among the state's small police departments, which don't always have internal affairs divisions or in-house lawyers.
At the 25-person department in Eunice, Chief Kyle LeBouef has no dedicated team of investigators. Like other chiefs during internal investigations, he relies on a checklist from the Office of State Examiner that enumerates the rules.
"You don't have to like it," LeBouef said. "You've just got to do it."
In the decade prior to LeBouef's election last year, a third of all Eunice police disciplinary appeals were nullified by Eunice's civil service board, records show. They included the firing of Officer Richard Abadie, who the chief at the time said tackled and choked a motorist in an incident captured on video.
The board's chair, Lt. Donnie Thibodeaux, said the board in that and other cases had no choice. "I do get frustrated with it," he said. "Nobody on that board wants to keep bad officers."
A lawyer for Abadie didn't return messages.
Modest changes
For Thibodeaux and others, one remedy would be to grant civil service boards a choice about whether to nullify a case, depending how severe they deem a technical violation.
"We probably ought to have a situation where we … don't allow information improperly obtained to be used in the proceeding, but don't kill the whole proceeding," said state Rep. Tony Bacala, a Republican from Prairieville who spent nearly 40 years in law enforcement.
That would be a step toward bringing protections for police more in line with what's offered to other government employees, said Jill Craft, a Baton Rouge attorney who often represents police.
"I'm concerned the unintended consequence is that you have officers who may not face disciplinary action and there may be no record of it because somebody has violated that statute … a statute that is not equally applicable to all public employees," Craft said.
But efforts to scale back the protections have faced stiff headwinds from the state FOP, which considers them a necessary shield from retaliation and other adverse effects that rank-and-file officers face during administrative turnover.
"One thing (the law) was designed to do was to protect permanent employees from the impact of capital-p politics," Livaccari said. "I think you have to take that into consideration."
The Legislature did adopt modest changes to the law in 2021.
Police officers in Louisiana now have two weeks to obtain a lawyer during investigations — reduced from 30 days. And the cap on investigations was extended to 75 days.
But the cap includes the period when police cannot be questioned without attorneys, and it includes weekends and holidays.
Civil service boards can approve a two-month extension. Sustained complaints must remain in an officer's file for 10 years.
State Rep. Kyle Green, a Marrero Democrat, offered the latest reforms last year, as part of a package of protections for police whistleblowers.
His law passed, but not before the FOP opposed Green's repeal of the "absolute nullity" rule, and lawmakers struck the proposal from its final version.
"Not much can get through without their approval or abstaining on any particular issue," Green said.