Staffers at WWOZ 90.7 FM thought they had finally found their forever home.
Facing an Aug. 1 deadline to vacate the cramped, increasingly dilapidated French Market space the community radio station has leased for 18 years, they embarked on a months-long search.
Working with an executive committee of the New Orleans Jazz & Heritage Foundation, which owns WWOZ's broadcast license and would be funding the purchase, they zeroed in on a three-story building at 717 St. Charles Ave. listed for $2.3 million.
This spring, the foundation's executive committee made an offer contingent on a zoning change to allow broadcasting.
WWOZ's leadership team was ecstatic about the prospect of acquiring a spacious, permanent headquarters.
But on May 11, the full 26-member Jazz & Heritage Foundation board voted against authorizing the purchase, effectively killing the deal.
The debate preceding the vote, according to multiple participants who would only discuss the process anonymously, turned acrimonious.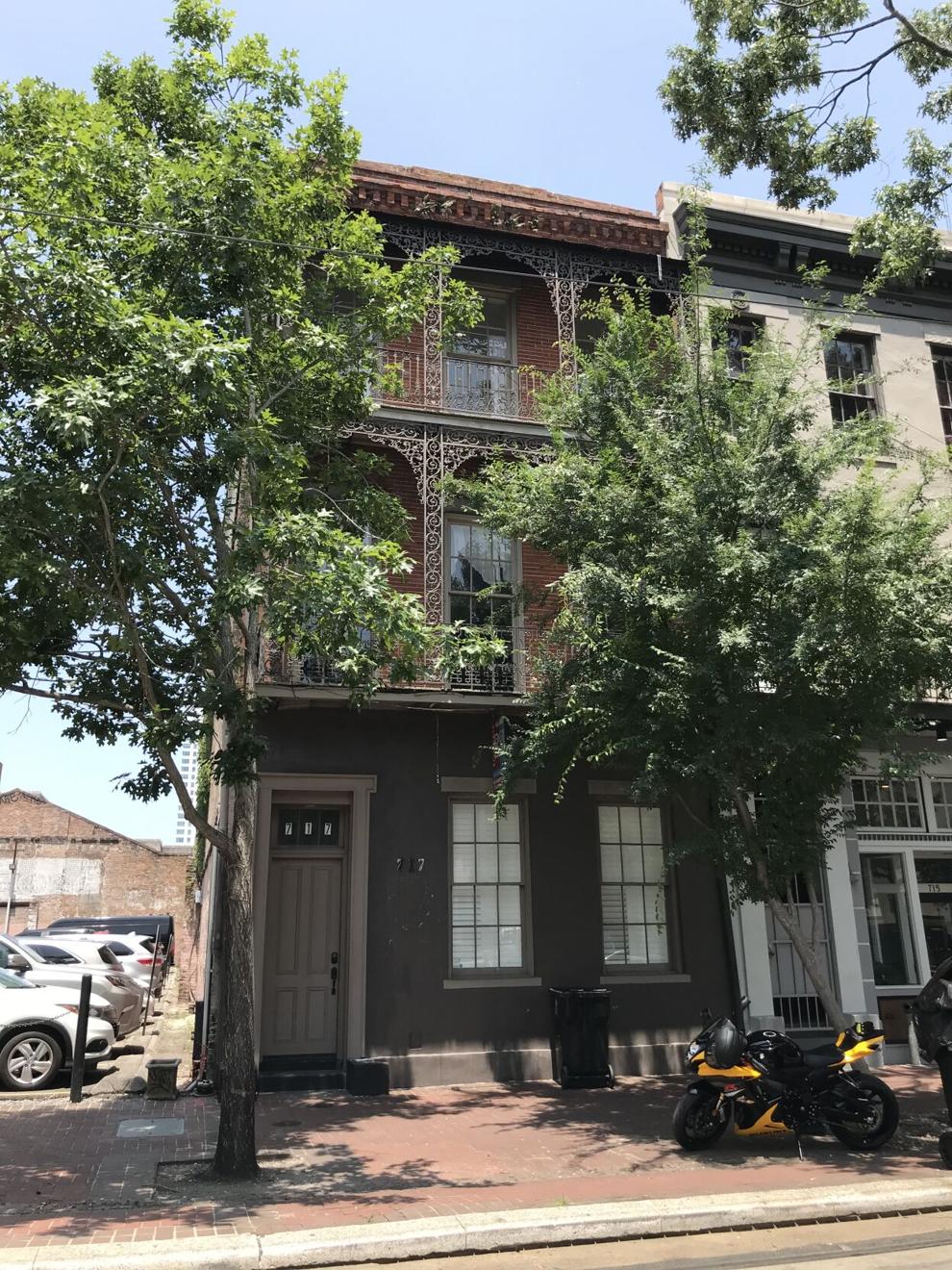 Internal foundation politics played a role, sources said, as did individual agendas.
But so did larger questions of culture and race.
Simply put, some board members argued that a radio station devoted to promoting New Orleans music and culture should not be on St. Charles Avenue, regardless of the practical and logistical advantages.
Instead, WWOZ should be in a more "culturally relevant," historically Black neighborhood, such as Treme.
"That," a source said, "is where the battle began."
The bitter debate over the future of WWOZ sharpened divisions within the foundation that also owns the New Orleans Jazz & Heritage Festival.
And it left exasperated WWOZ staffers scrambling to come up with a new plan barely two months away from the deadline to vacate their French Market studio.
New Orleans rhythm & blues legend Irma Thomas, a WWOZ board member, advocated strongly for 717 St. Charles. She was "very disappointed" with the Jazz & Heritage Foundation's vote.
"I saw nothing wrong with the building," she said. "I thought it was perfect. Everyone could be comfortable there.
"The bottom line is, here it is going into June. We have two months to get out, and nowhere to go."
From Tipitina's to the world
Brothers Jerry and Walter Brock founded WWOZ in late 1980 to honor and celebrate the local musicians they held in high regard. Working out of the second floor of Tipitina's, the legendary music venue at the corner of Napoleon and Tchoupitoulas, they launched the studio with basic equipment.
Early on, they broadcast a couple of Tipitina's performances by running a microphone cord downstairs. Wanting to present the musicians in the best possible light, they soon secured grant money to purchase remote broadcast equipment. 
In the mid-'80s, the WWOZ studio moved to the second story of a peach-colored building, dubbed the Treehouse, in Armstrong Park.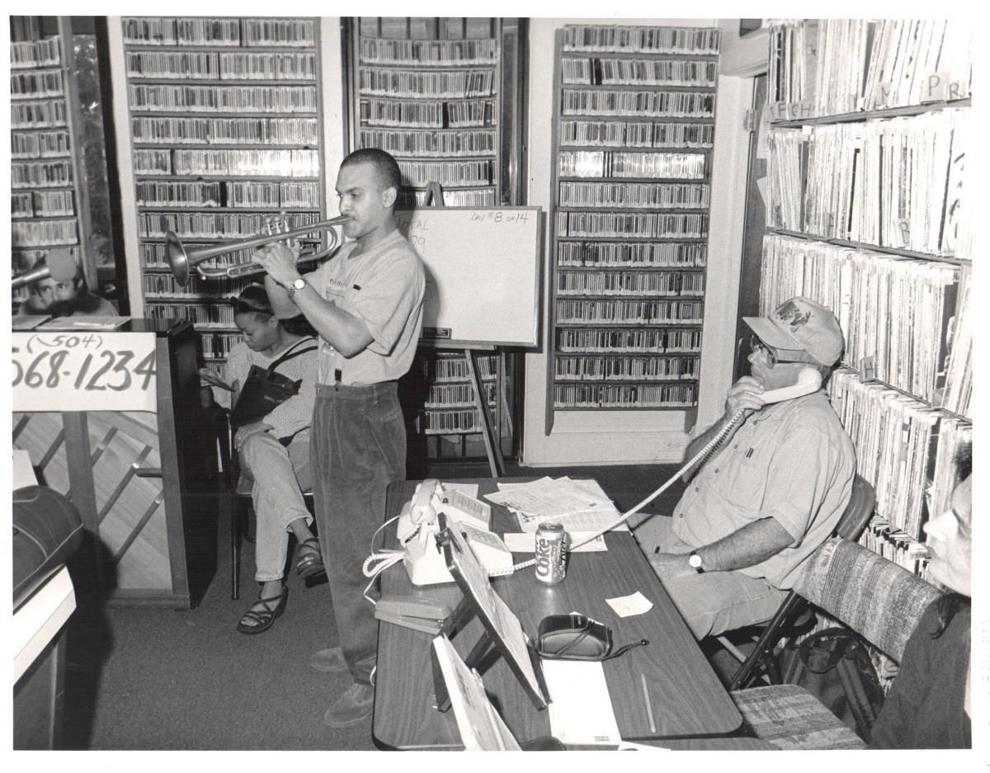 Facing financial pressures, WWOZ transferred its broadcast license to the Jazz & Heritage Foundation, which underwrites some of WWOZ's operating costs.
After Hurricane Katrina devastated Armstrong Park's infrastructure, WWOZ briefly broadcast from Baton Rouge. In late 2005, the station moved "temporarily" into the second floor of a French Market office building at 1008 N. Peters St.
It's still there.
Beth Arroyo Utterback, who previously worked at public television station WYES, became WWOZ's general manager six years ago. The station stabilized its shaky finances via successful fundraising appeals and other measures.
"I've seen the station go through a lot of changes, not all for the better," said Thomas, whose history with WWOZ dates to the Tipitina's days.
Utterback "is a go-getter," Thomas said. "The station has come a long way in a short time. It's doing better now than it's ever done. Donations are coming in from all across the world. It's international now."
When the pandemic canceled the 2020 and 2021 Jazz Fests, WWOZ conceived "Jazz Festing in Place," a hugely popular virtual Jazz Fest assembled from recordings of previous festival performances. The online broadcast of "Jazz Festing in Place" garnered listeners in more than 180 countries.
As the station grew, the French Market studio became increasingly inadequate. Some staffers had to work elsewhere. Maintenance issues worsened, especially after Hurricane Ida.
Accessibility and safety are ongoing concerns for show hosts and staffers who come and go 24 hours a day. A bullet pierced the wall of the broadcast booth last year. More recently, a rock was thrown through a window.
So the city's notification last fall that WWOZ must vacate the premises by Aug. 1 ahead of a major renovation was not entirely unwelcome.
Political headwinds, heated debate
WWOZ is directly governed by its own board, Friends of WWOZ Inc. But the station itself is an asset of the Jazz & Heritage Foundation, which appoints several of its board members to the Friends of WWOZ board.
So the Jazz & Heritage Foundation ultimately oversees major decisions affecting WWOZ. To lead the hunt for the station's new home, the foundation's executive committee appointed a building search committee. Three dozen or more properties were considered.
Proponents of 717 St. Charles cited its "move-in ready" status. With more than 6,200 square feet, it could accommodate all of WWOZ's staff and activities under one roof, and has a private courtyard. It is on the streetcar line, next to a commercial parking lot and near Gallier Hall, Lafayette Square and the Warehouse District arts district.
The Friends of WWOZ board voted in favor of purchasing 717 St. Charles without objection, Utterback said.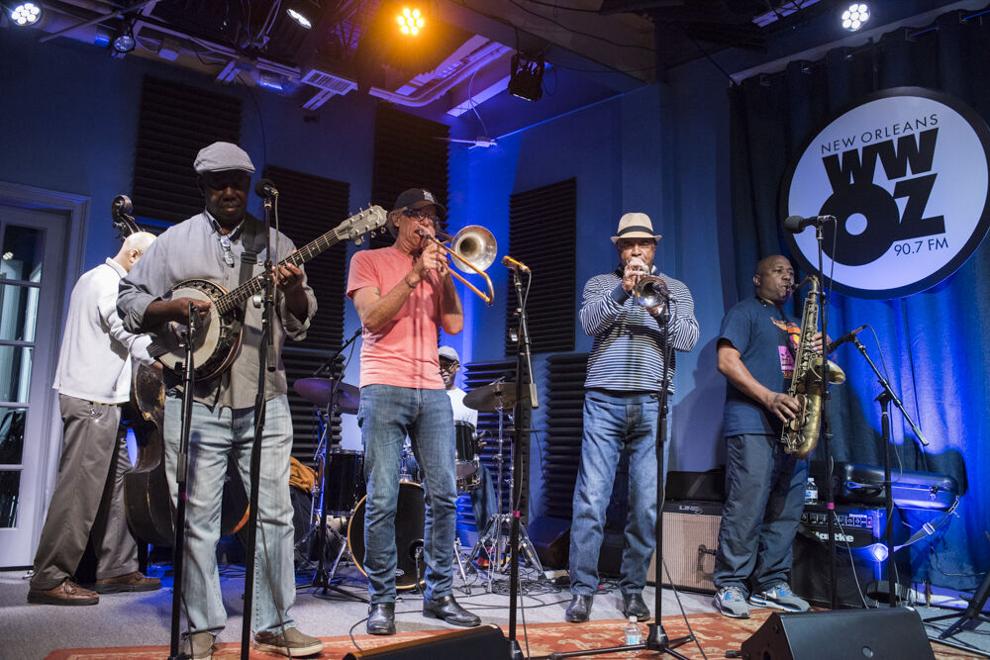 The Jazz & Heritage Foundation's executive committee then made an offer on the property, which was accepted.
But when the executive committee brought the purchase to the full board — members include business leaders, attorneys, a civil district court judge and a musician — it faced stiff political headwinds.
Some board members believed the executive committee had not kept them informed and overstepped its authority by making an offer.
"Communication was an issue," one board member said.
Beyond that, some members characterized buying a building on St. Charles Avenue as "tone-deaf."
"We were not going to invest $2.3 million on St. Charles Avenue," said a board member. "It doesn't square with our mission. We're going to invest in a community where it will make a difference."
That community, the argument went, should be more "culturally relevant" than the 700 block of St. Charles.
Thomas, a living embodiment of New Orleans culture, doesn't buy that reasoning.
"Culture is in the person who grew up in it," she said. "Our culture goes with us wherever we go. A place does not make culture. People are culture."
Some foundation board members suggested WWOZ move back to Armstrong Park. That option is untenable, WWOZ management contends, given the condition of the Armstrong Park structures and other concerns.
"Armstrong Park is not 'culture' – it's a park," Thomas said. "The station will never get anywhere if we have to wait for Armstrong Park. The station needs to be somewhere now."
The debate among foundation board members reportedly got heated.
"Everybody in the room was passionate," a board member recalled. "Everybody was convinced they were doing the right thing."
In the weeks before the vote, WWOZ management mounted a lobbying campaign that included 40 pages of testimonials from musicians and culture bearers in support of the St. Charles Ave. purchase.
It didn't work. The closed-door vote on May 11 "wasn't close," a source said.
Exasperation and uncertainty
Board members and WWOZ staffers who had worked for months on the search were exasperated. A "dumbfounded and disgusted" Utterback expressed that exasperation in an email to the station's staff and volunteers the day after the vote.
With the clock ticking on WWOZ's mandated move, no one is certain what happens next.
Utterback has floated another plan to the board, one she did not want to disclose publicly. "I want what's best for the station," she said.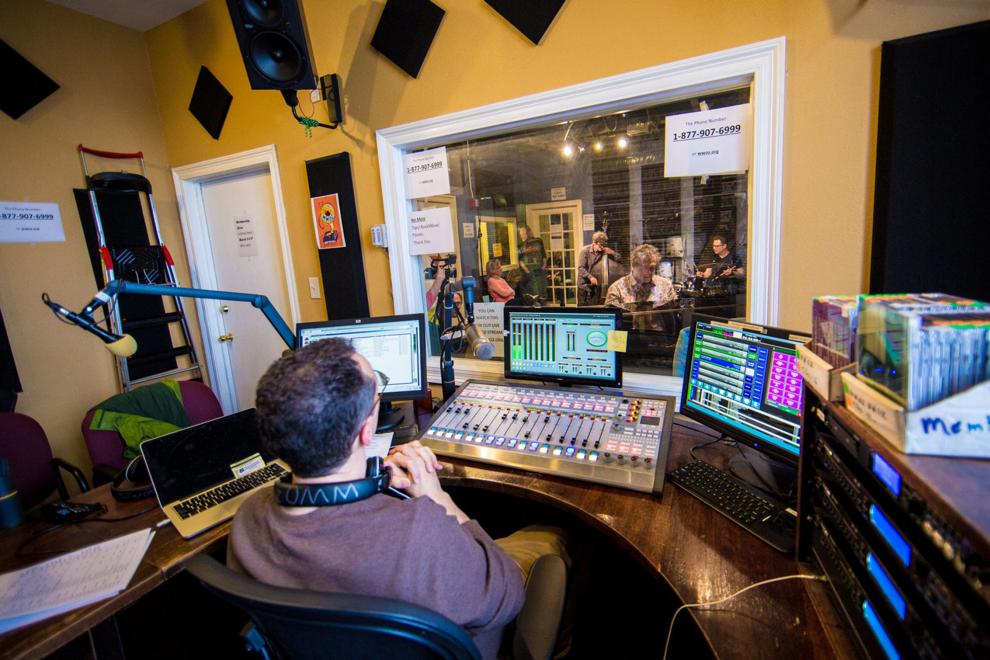 WWOZ's show hosts, meanwhile, just want to keep the music playing.
Melissa "DJ Soul Sister" Weber has hosted her popular Saturday night "Soul Power" show of vintage, vinyl-only funk and R&B for more than 25 years.
She believes the logistics of WWOZ's next home are ultimately more important than its location.
"Regardless of where we are, we will be doing the work that we are supposed to do," Weber said. "I personally would like the new studio to be clean, safe and accessible. That's it."
Thomas, too, wants practical, not symbolic, considerations to guide the search.
"We need to be somewhere where we can be comfortable," Thomas said, "and continue presenting our culture to the world."