When LCMC Health acquired East Jefferson General Hospital in October 2020, the 50-year-old, publicly-owned Metairie hospital was in critical condition.
It was losing some $15 million a year, on average, and threatening to default on more than $137 million in bonds plus another $50 million in pension debt. 
In the two years since the deal was finalized, the health care system has made good on its promise to invest in the facility and stabilize its finances. But until recently, the turnaround strategy aimed at sustaining the hospital has remained a mystery for its patients and the community.
Now, that vision is becoming clear: LCMC, which inked a deal earlier this fall to acquire the three Tulane University Medical Center hospitals from HCA Health for $150 million, will move the bulk of Tulane's 500 medical residents from the downtown Tulane hospital to East Jefferson, where they will bring with them new services, treatment protocols and patients.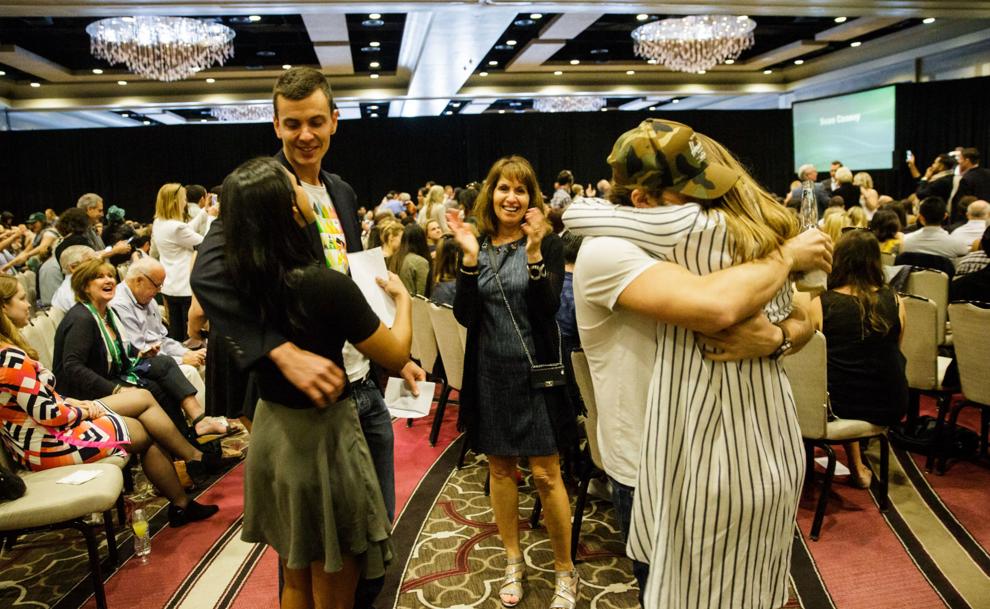 The proposed move is not without its critics. The country's largest union of nurses is raising concerns about the merger, arguing that patient care could be compromised and costs will go up.   
But LCMC officials and some health care experts say the deal makes sense because it will help revive the hospital by driving patients to EJGH — which currently has just 50% of its total inpatient beds occupied — and enhance the Metairie hospital's quality of care.
"Bringing residency programs over to a hospital is good for the patients, and being part of a bigger system is good for East Jefferson," said California-based healthcare consultant Nate Kaufman, who did work for East Jefferson in the early 2000s.
Behind-the-scenes upgrades
When East Jefferson opened in early 1971 with 250 beds, media reports described it as "the most modern and up-to-date hospital in the state." Parish leaders suggested it would eventually grow into a 1,000-bed medical complex that would serve the Metairie area's rapidly growing population.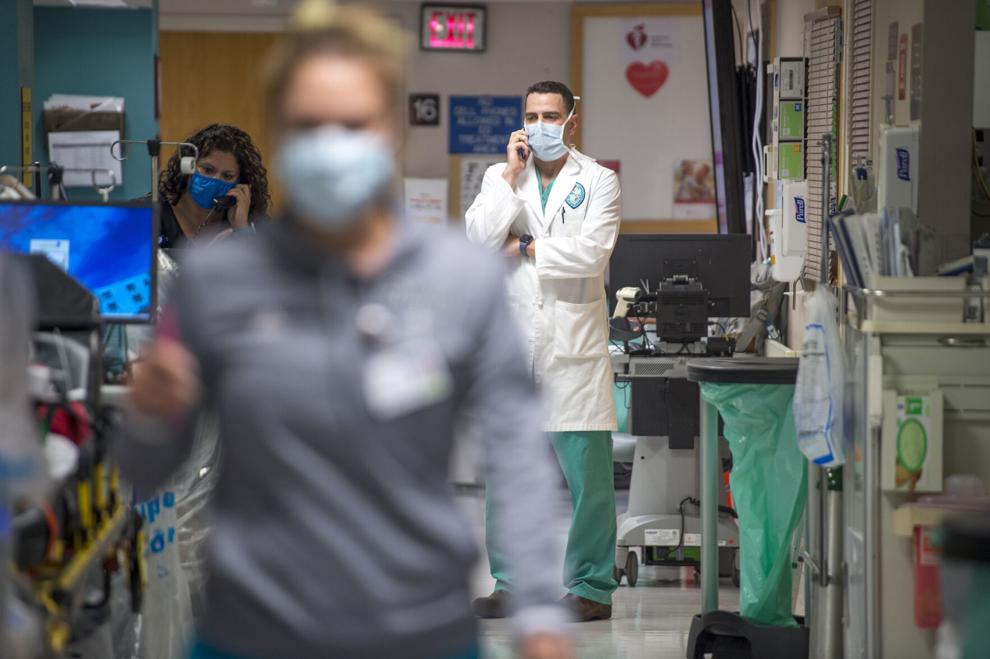 Though its eventual bed count maxed out at 420, the hospital expanded and thrived throughout the 1970s and 1980s. It also spurred development of a medical corridor along Houma Boulevard.
But as health care changed, smaller independent hospitals began merging or were acquired by larger health systems, which could operate more efficiently amid rising costs and dwindling reimbursements. 
One of those systems was East Jefferson's neighbor and competitor, Ochsner Health, which grew rapidly in the years after Hurricane Katrina. By the 2010s, East Jefferson was losing patients and was in danger of default.
After shopping for a buyer unsuccessfully for several years, the parish reached an agreement in 2020 with LCMC, which ran University Medical Center and Children's Hospital and had previously inked a long-term deal to lease West Jefferson Medical Center.  The health system agreed to pay $90 million for East Jefferson, which, when combined with the hospital's existing reserves, would pay off its debts.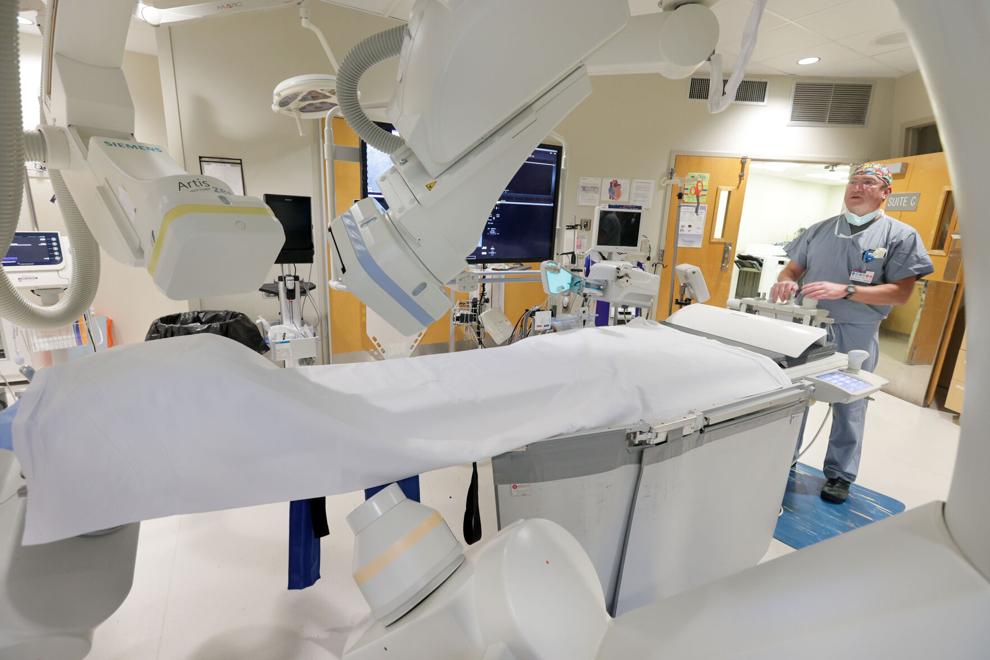 LCMC also committed to spend $100 million over the next five years on much-needed improvements to the hospital.  
More than two years later, LCMC officials say they have spent about $70 million of the $100 million. But it's been hard for patients to see the difference. East Jefferson CEO Richard Tanzella said that most of the money has gone to critical "behind the scenes" improvements that include new emergency generators, a new heating and cooling system, a new MRI machine and a shift to an electronic health records platform.
"A lot of the money has been spent on the kind of investments that you can't necessarily see but you can feel them," said Tanzella, who came from Piedmont Rockdale Hospital in Georgia. "It was work that we really needed to do."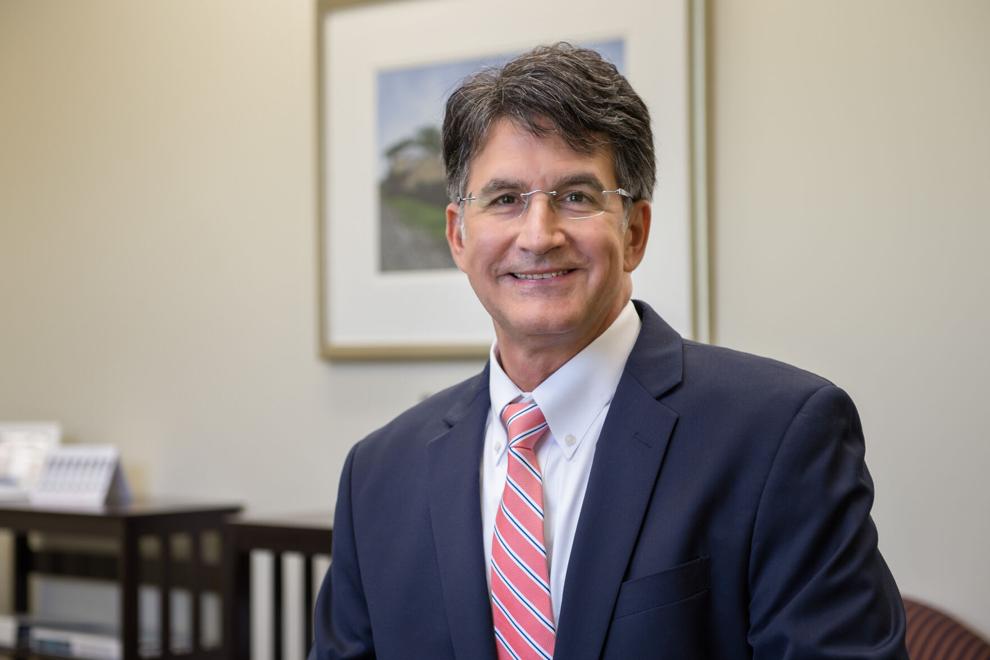 LCMC has also begun investing in a much-needed renovation and expansion of the hospital's emergency department, which will get underway in early 2023. The upgrade will include replacing the 35 emergency bays. Currently separated by curtains, the renovation will turn the area into private rooms and add additional bays.
Bringing back patients
LCMC officials say it's too soon to give specifics about many of the details surrounding the move of the residency program, which is expected to take up to two years.
What is clear at this point is that many of the 500 or so residents, who currently do their training at Tulane, will be part of the shift.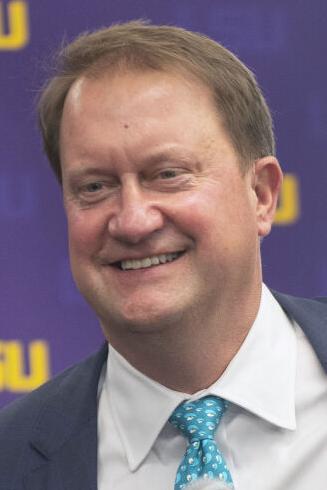 "Ultimately, a majority of the programs will move to East Jefferson from Tulane," LCMC CEO Greg Feirn said. "But there are a lot of programs today that overlap between Tulane and UMC, so some of those will stay at UMC, and 12-24 months from now, residents will be rotating and training at UMC, Children's and East Jefferson."
Where the deal will be particularly advantageous for East Jefferson is in driving specialty services to the hospital.   
Part of the reason for the decreased patient census is increased competition from nearby Ochsner and other private specialty hospitals. In many cases, those were opened by East Jefferson doctors in the 1990s and early 2000s. 
"What happened with East Jeff is that a lot of the doctors essentially developed their own entrepreneurial businesses that captured the most profitable services," Kaufman said. "That put East Jefferson in a position to care for those patients the physicians didn't want — the older and sicker patients on Medicare and Medicaid, which have lower reimbursement rates than commercial insurers."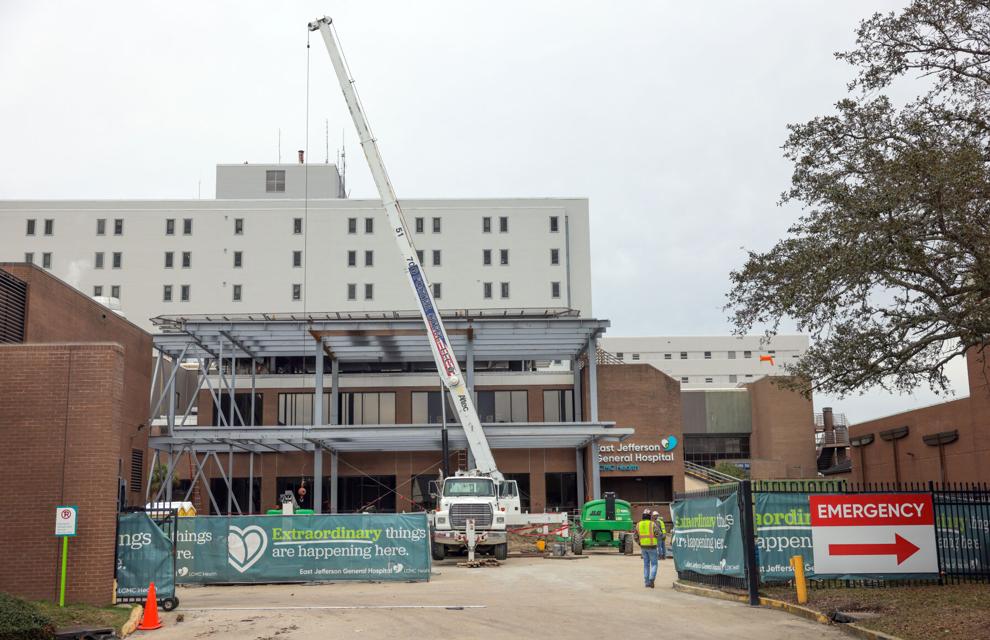 Bringing more doctors and programs to the hospital through the residency program will increase the number of patients. It will also give those patients access to advanced treatments in specialties like organ transplants and bone marrow transplants, two areas where Tulane excels.
It's too soon to say how the influx of new residents and patients will change the payor mix at East Jefferson. That's because some programs have a higher ratio of Medicare and Medicaid patients, while other specialties attract more commercially insured patients, hospital officials said.
"We don't have any hard and fast projections yet," LCMC Chief Medical Officer Dr. John Heaton said.
Too many beds 
In the weeks after LCMC Health announced its acquisition of the Tulane hospitals — which, in addition to the downtown medical center includes Tulane Lakeside Hospital and Lakeview Regional Medical Center in Covington — the country's largest union of registered nurses raised concerns about the deal.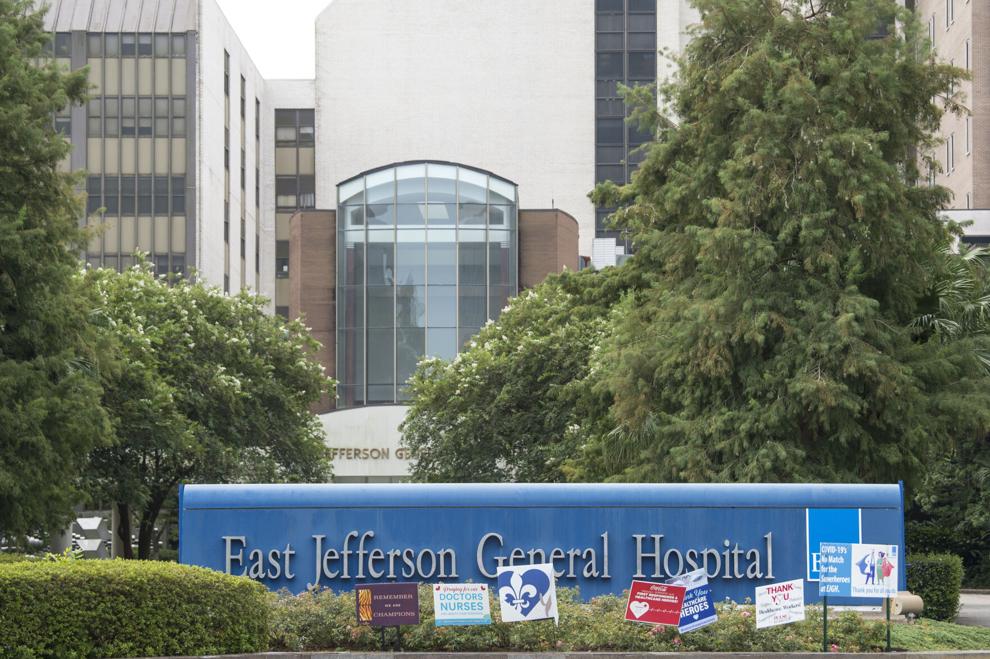 In a letter to the state attorney general, they argued the acquisition would essentially reduce the market to just two competitors, Ochsner and LCMC. The union said they represent 225,000 nurses nationally, and have hundreds of members in Louisiana, but did not provide a more specific figure.
While their letter could slow the approval process, Kaufman and others say it makes financial sense for the hospital and for LCMC. It may ultimately result in fewer hospital beds in area over the long term. But Kaufman said that's probably necessary given a current oversupply.
"New Orleans has too many beds and, arguably, too many hospitals," Kaufman said. "So, if you have them all under one system you can eventually rationalize the number of hospitals you need. Rather than having a lot of half empty hospitals competing against each other, you can make decisions that make sense." 
Jefferson Parish officials are also hopeful. Hospitals are engines of economic development. East Jefferson is in an area that is critical to the health of the parish but one that has been struggling in recent years to attract new business and new young families. Bringing in Tulane residents is a way to help reinvigorate the entire area, said Council member Jennifer Van Vranken, whose district includes the hospital. 
"LCMC thinks this will bring new life to East Jefferson and we totally agree," she said. "We have had trouble attracting new young families to Jefferson Parish and we have a graying population. Bringing in new, young people at the start of their careers is aligned with what we have been trying to do."