These days, the New Orleans Gay Men's Chorus is more about community than it is making a political statement.
Established in 1982, the New Orleans Gay Men's Chorus provides a sense of brotherhood, pride and fellowship for gay, transgender and bisexual men in Louisiana.
Cedric Bridges, the organization's artistic director, grew up in a time when he says he was proud, but quiet about being proud.
"As the artistic director of the men's chorus, you can't be in the shadows all the time," said Bridges, the organization's artistic director for 28 years.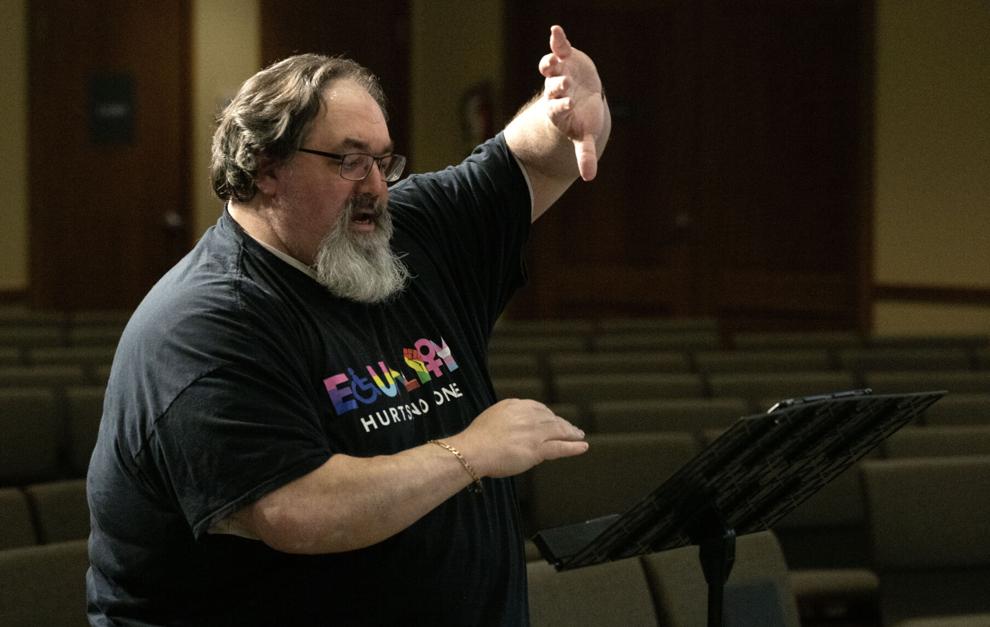 Throughout the year, the chorus presents summer and holiday concerts in both New Orleans and Baton Rouge, along with performing at community events like the NO/AIDS Walk on World AIDS Day, Pride services around New Orleans in June and recently at a memorial service for the 50th anniversary of the UpStairs Lounge Fire in New Orleans.
They've also performed at every Gay and Lesbian Association of Choruses conference, which takes place every four years, according to James Marchant, president of the 28-person New Orleans and Baton Rouge-based choir. The GALA conferences have allowed the chorus to sing in Tampa, Florida; Denver; and Montreal, Canada. 
"In the community sense, it's really a feeling of belonging, of family," Marchant said. "We all work together to put on great shows and are all there to help each other when people are in trouble or in need."
Though it is a gay men's chorus, Bridges said that the group accepts anyone who has a love for choral music. In the past, he said that they have had straight men in the chorus.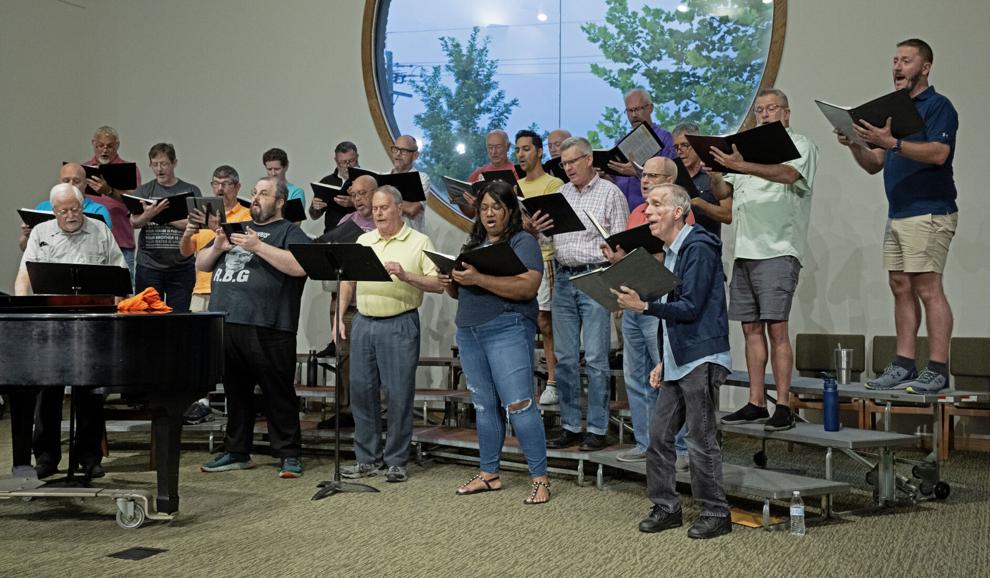 Marchant, who moved to New Orleans and joined the chorus in 2017, is also the director of the arts administration graduate program at the University of New Orleans. As an adult, he's moved around the country, but in every place he's lived, he said he immediately auditions for either a gay men's chorus or a lesbian and gay chorus.
"It's a great way to connect with people in the community when you first move to a new place," Marchant said.
Research supports Marchant's observations. According to the University of Oxford, singing in a choir is beneficial in a number of different ways. Research shows that "group singing not only helps forge social bonds, it also does so particularly quickly, acting as an excellent icebreaker," which is particularly valuable in today's "often alienating world, where many of our social interactions are conducted remotely via Facebook and Twitter."
In May, the U.S. Surgeon General Vivek H. Murthy released a report titled, "Our Epidemic of Loneliness and Isolation," which reports on the healing effects of social connection and community.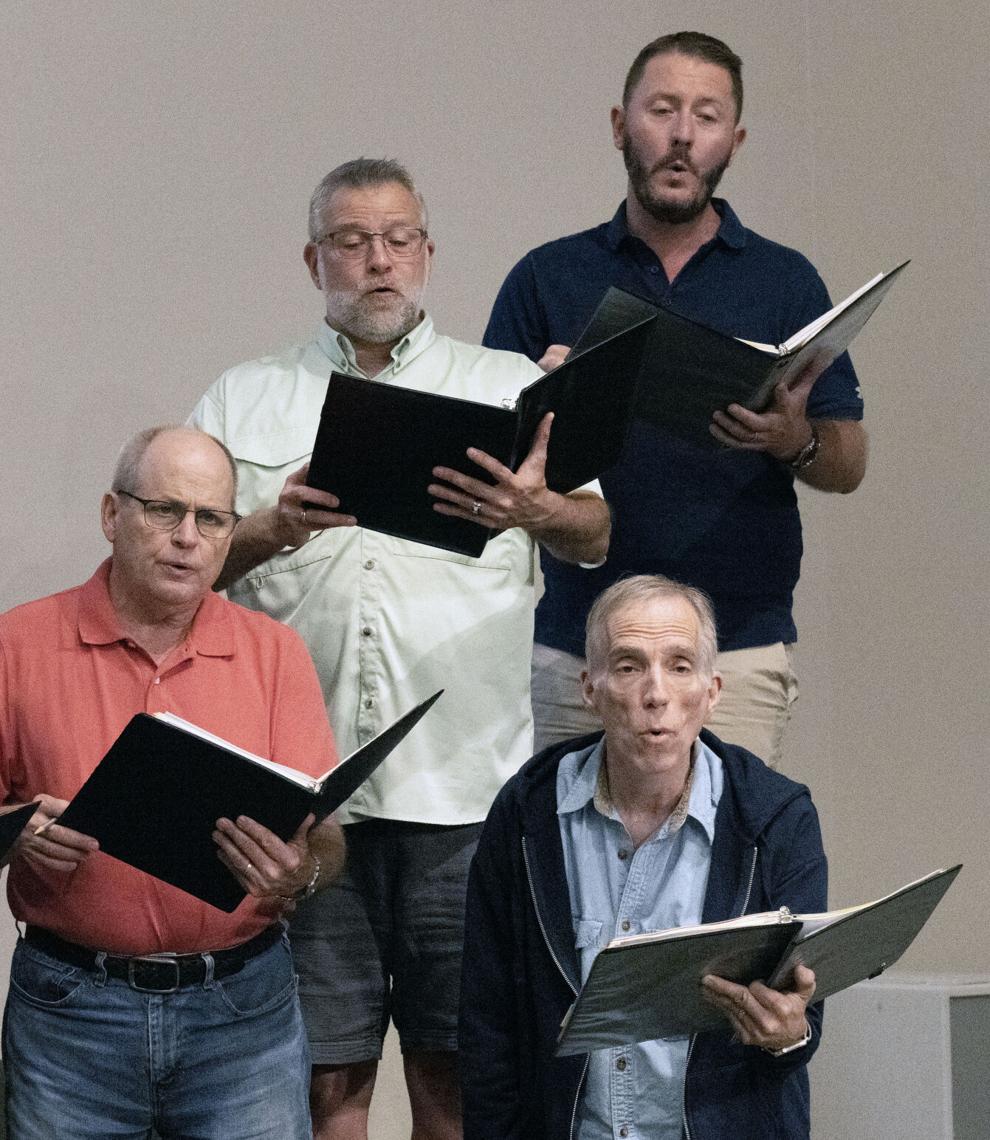 "Social connection is a fundamental human need, as essential to survival as food, water, and shelter. Throughout history, our ability to rely on one another has been crucial to survival," the report reads. "Now, even in modern times, we human beings are biologically wired for social connection. Our brains have adapted to expect proximity to others."
For minority groups, the sense of support and love is even more important, especially in the gay community. 
While the New Orleans Gay Men's Chorus was originally based in New Orleans, after Hurricane Katrina, the group started rehearsing in Baton Rouge. The chorus has continued to perform and rehearse in both cities.
Bridges, who is also the choir director at Covington High School, said that preparation for the concerts is a labor of love for him and the members, with up to 13 weeks of rehearsals. All members, Bridges included, are volunteers. The group practices twice a week. Once a month, they run a joint rehearsal to work on the musical blend.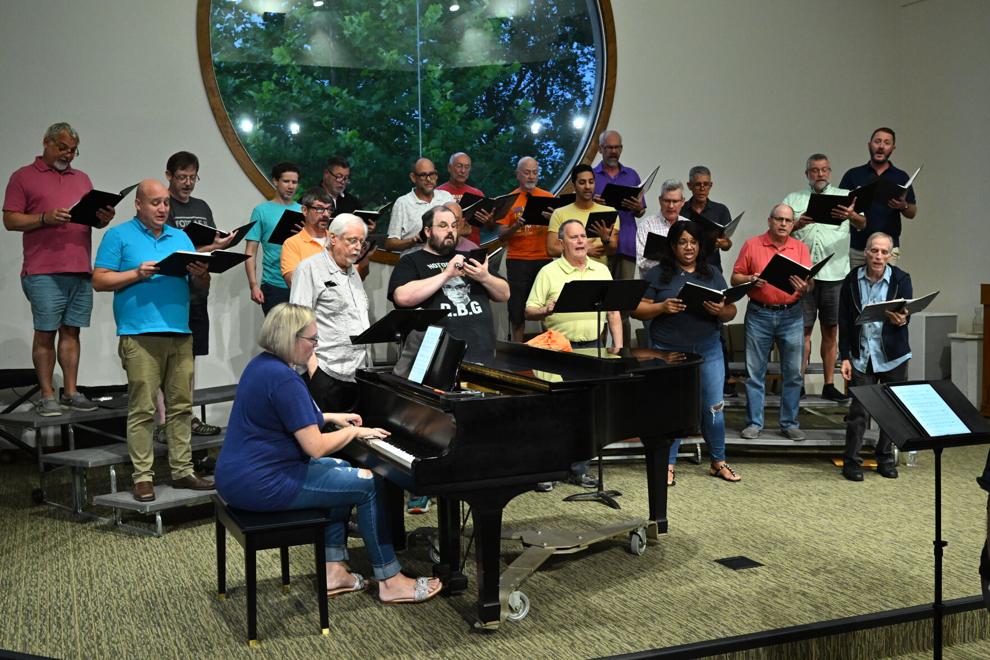 The chorus held a dress rehearsal for their summer concert June 6 at the Unitarian Church in Baton Rouge. While Bridges conducted the chorus, members sang in four-part harmony — lead, tenor, baritone and bass.
Those who have sung in harmony with a group recognize the magic that happens when participating in making a beautiful noise with others — the sum of voices is greater than the individual parts. 
"If they weren't as dedicated as they were, I really don't know what would happen to the group," Bridges said. "Their dedication and want to do this is the only thing that drives it."
At dress rehearsal, the chorus practiced "Be the Change," "Love Can Build a Bridge" and "United in Purpose."
Each song included uplifting lyrics like "love can build a bridge … let me show you what love means" and "when we unite in purpose, we are greater."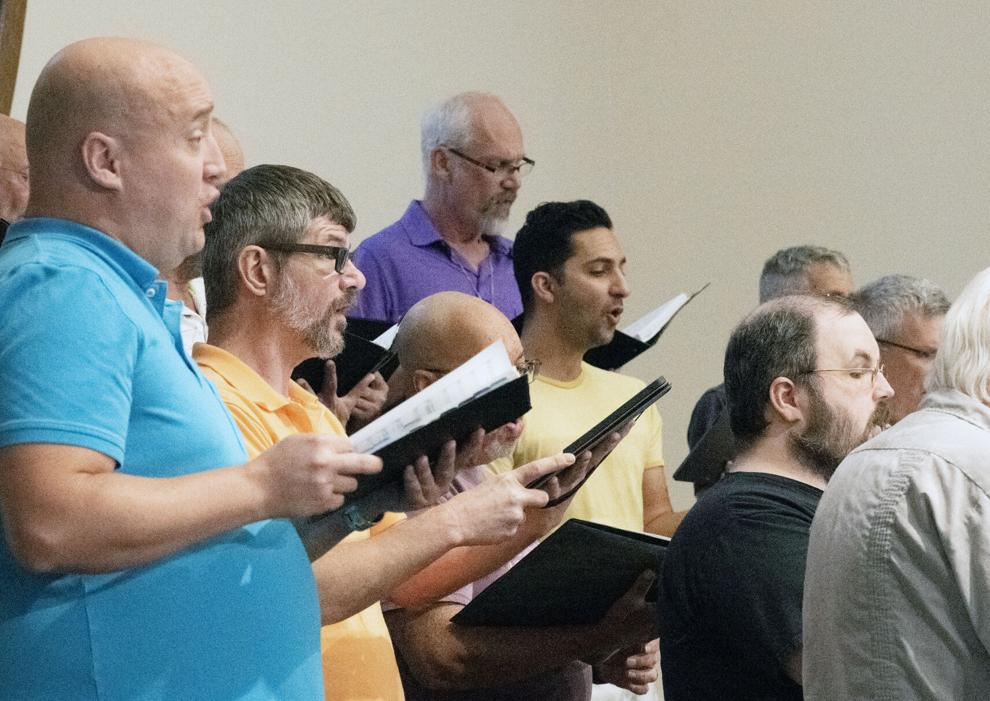 Bridges said that gay choruses across the country tend to perform what he calls "cause concerts'' during Pride month that have themes of struggle. However, he said that, in the past, he didn't feel like he was ready to conduct a concert with those themes.
Until now.
"I decided that if there was ever a time to do a concert about the struggle about our place in history, our place in the future, it's definitely now," Bridges said.
The catalyst for his decision started with the reversal of Roe v. Wade in 2022, followed by Florida's HB 1557 "Don't Say Gay" bill, book bans in libraries and the ban of drag performances in public spaces in Tennessee.
Bridges said that this year's concert is more difficult in the technical sense, but the members have stepped up musically and continue to support each other.
"Our groups tend to provide people with a space where they feel supported and welcome with who they are," Marchant said. "I think that makes a big difference in a number of people's lives."
While Bridges said that he thinks the phrase "pushing the agenda" can have a negative connotation, his purpose is simple.
"Our agenda is basically just to be equal and to be treated like everybody else," Bridges said. "That's all any of us really want."
To learn more about the New Orleans Gay Men's Chorus and how to join, visit nogmc.com.