Citing a rise in confirmed COVID cases and increases in coronavirus particles measured in wastewater, New Orleans health officials on Tuesday "strongly" recommended a return to masking indoors as they warned about a potential new surge of the virus in the area.
The request that residents start donning masks again wasn't issued as a new mandate, but a plea that people in the city start taking more precautions voluntarily. It came as the city reached a medium level of risk for COVID-19 based on federal guidelines, following a slow but steady rise in cases since April.
Although cases and hospitalizations are still low compared to the Louisiana's previous five surges, city health officials said that acting now would prevent more cases, hospitalizations, deaths and potential disruptions to normal life.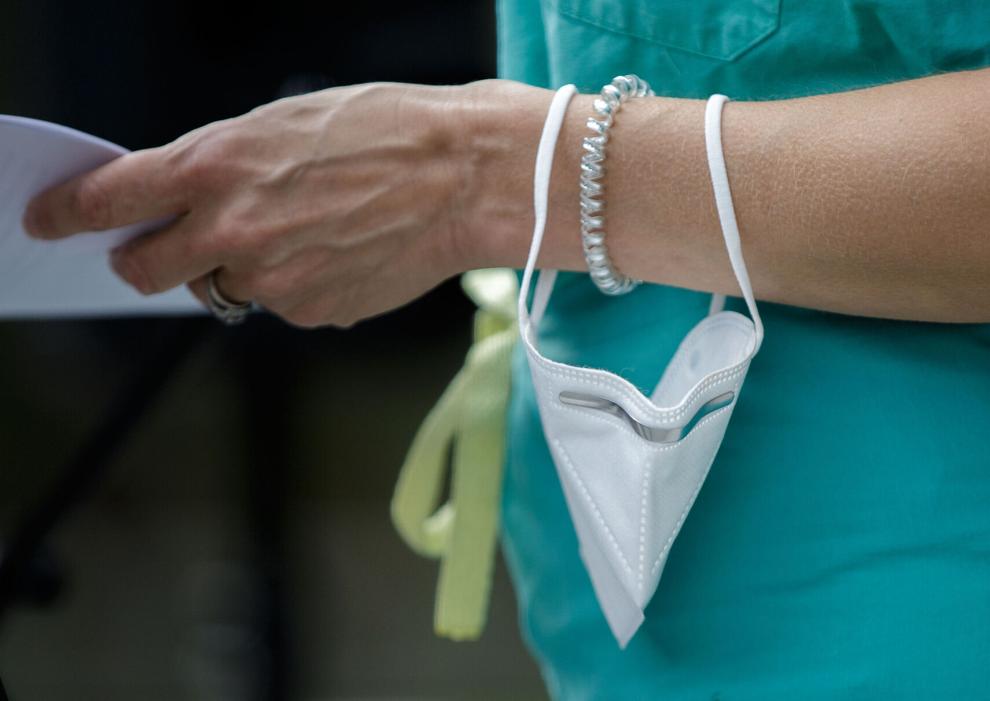 "The virus isn't going away," said Dr. Jennifer Avegno, director of the health department during a City Hall news conference. "We've got to anticipate future surges, but they can be ripples and not tsunamis."
New Orleans has seen a flood of visitors in recent weeks amid a return to the pre-pandemic spring line-up of the French Quarter Festival and the New Orleans Jazz & Heritage Festival, and that has no doubt helped increase the spread. More gatherings are on the way, including the Essence Festival of Culture, New Orleans Pride and Southern Decadence. And as temperatures rise, more people will gather indoors in air conditioning, where transmission is more likely.
Areas of the city with high concentrations of tourism and hospitality businesses are among those experiencing a larger incidence of COVID, according to data that measures the concentration of coronavirus in wastewater.
But there are clusters in some residential areas as well, and Avegno noted that with people out and about, cases are spreading throughout the city.
"We're seeing transmission locally – not a surprise," said Avegno. "We've all been out doing all the things for the last couple of months."
Case counts rising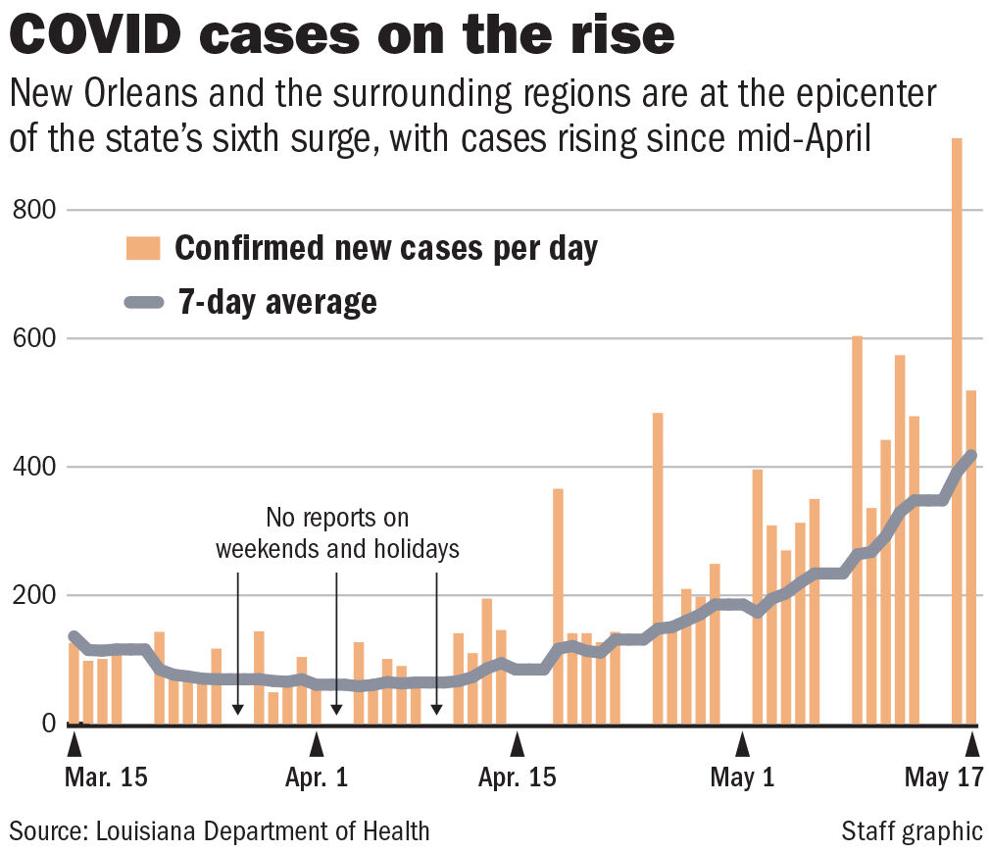 Louisiana is averaging about 3,000 newly reported cases per week, an increase of 56% over the last week and 245% over the last month, according to data from the Department of Health. On Tuesday, the state reported 96 hospitalizations, an increase of 65% from a week ago. 
About one-third of the hospitalizations and nearly half of the cases were in New Orleans. 
The state health department has recorded higher average positive test rate in three of Louisiana's nine regions. Region 1, which includes New Orleans, had a positive test rate of 4.6%. The coastal areas of Region 3 has a positive test rate of 4.1% and Region 9, which includes the north shore, had a positive test rate of 5.3%. 
Those data points are at levels that would have spurred more alarm earlier in the pandemic. But the availability of vaccines, new treatments, the natural immunity that many people have from earlier infections and the sense that recent variants have led to milder illness has few public officials pushing to return to earlier mitigation methods.
'We know what needs to be done'
At this point in the pandemic, sweeping mandates have lost their much of their effectiveness anyway since many people aren't likely to adhere to them, said Tulane University epidemiologist Susan Hassig. 
"We're moving into a time where everyone has been through this for two years," said Hassig. "We know what needs to be done to protect ourselves and protect those that we care about." 
Still, she cautioned that some populations, including those in jails, nursing homes and those with health conditions, would be at greater risk.
If, as appears likely, a new wave of COVID cases is arriving in New Orleans, it will mark the first time that the city will ride through it without requirements for masks or vaccinations. Jefferson Parish, St. Tammany Parish and the rest of the state faced down the surge in cases in the winter without any mandatory masking or vaccination rules.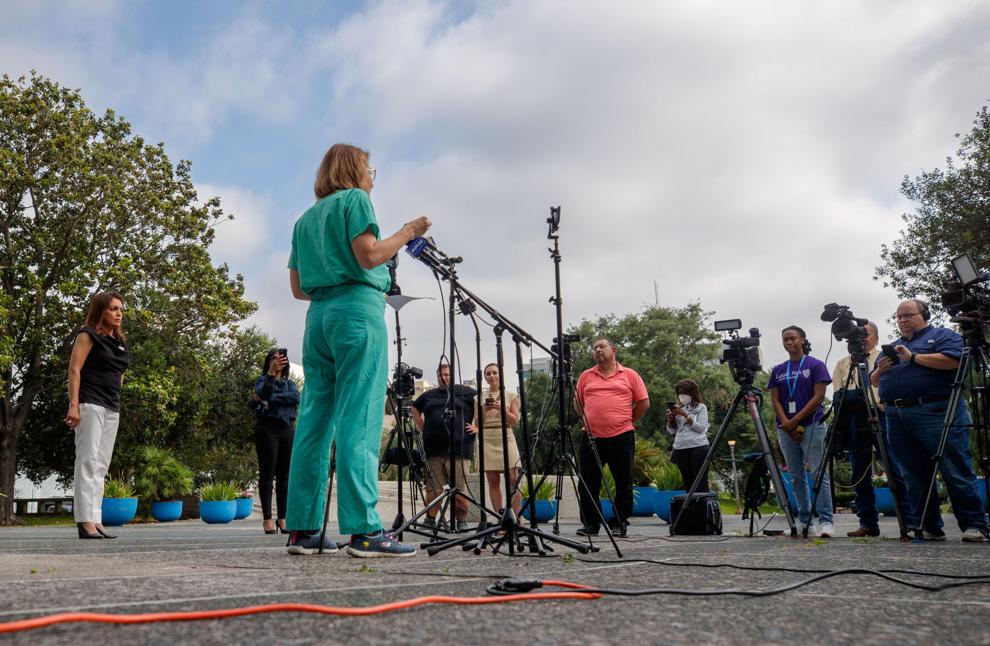 Avegno said the city was not considering a mandate, which she acknowledged has not always been adhered to in the past. Instead, she promoted testing, masking and seeking access to new treatments that can lessen the likelihood of hospitalization. 
"I am confident we will be able to get ahead of this without a mandate," Avegno said. 
Free tests, treatment options
Although the free federal testing provided by the National Guard will end this month, the city plans to distribute at-home tests door-to-door and make high-quality masks available at certain fire stations and libraries, Avegno said.
Approximately 15,000 tests and tens of thousands of masks will be available. The federal government has also made another round of eight free at-home tests available through the U.S. Postal Service.
Avegno also emphasized treatments that are available for people who test positive. Paxlovid, an antiviral pill manufactured by Pfizer, has been shown to reduce the risk of hospitalization or death by up to 90% in unvaccinated people when given in the first five days of symptoms. It also appears to reduce severe outcomes in vaccinated people.
"This is a critical way to keep our hospitals going and to prevent the flood of patients and the breakdown of the system that we've seen in previous surges," Avegno said. 
Paxlovid is available for free through a prescription from a physician or through the federal government's two "test-to-treat" clinics in New Orleans.
Those sites are the CVS at the corner of Claiborne Ave and Napoleon Ave and at DePaul Community Health Centers. People who are at higher risk due to a number of common health conditions can schedule appointments at those locations by calling 1-800-232-0233.
Physicians are seeing an increase in patients sick enough to be hospitalized, though it's not yet at the same rapid clip as the last wave, said Dr. Jeffrey Elder, medical director for emergency management at University Medical Center. 
"We expected some bumps along road and increases in the community," said Elder. "The next question, and we don't have an answer, is how much we'll be impacted and how many people will test positive."