Pride Month, a celebration of LGBTQ+ identity, has begun. But it's probably not a particularly comfortable time for lesbian, gay, bisexual, transgender and queer people in Louisiana.
The state Senate is considering bills to outlaw the discussion of sexual identity in schools and gender-affirming medical care for young people. The lawmakers are also looking at a bill that would allow school employees to ignore students' wishes to be addressed by the pronouns of their choice – he, she, or they.
The potential Louisiana laws are part of a national trend of anti-LGBTQ+ attitudes being reasserted in American culture. But is this atmosphere of retrenchment going to diminish the upcoming Pride parade and other such events in New Orleans?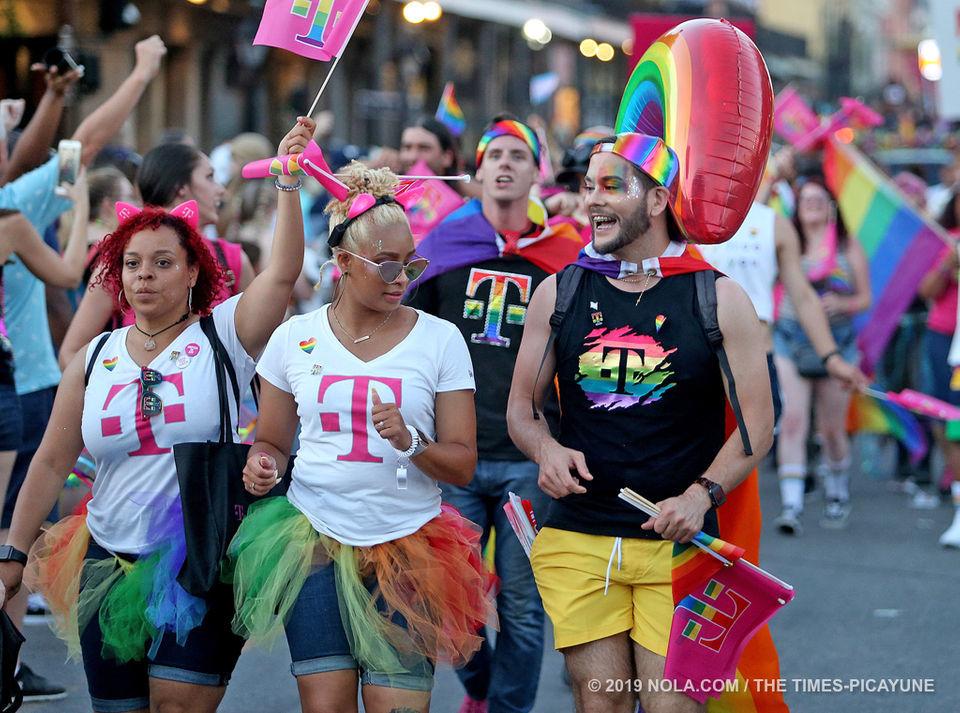 Possibly the reverse effect
Probably not. In fact, organizers expect large crowds as the queer community and allies show up to celebrate and demonstrate support.
"Honestly, it makes us more resolute," said Sarah Manowitz, one of the planners of the Pride parade that takes place at 6 p.m. on June 10.
Manowitz said that she recalls "being in tears" when last year's parade rolled into the French Quarter and she first laid eyes on the mass of people who'd turned out for the event.
"I'm thankful that we live in a blue dot in a red state," she said, referring to New Orleans' general acceptance of its large gay population, despite prevailing attitudes elsewhere in the state.
Manowitz said she's already seen evidence of community support in New Orleans. Her French Quarter neighbors, whom she believes are straight, have decorated their balcony with rainbow bunting in solidarity.
Economic impact
Events like the Pride parade, the Southern Decadence celebration in August, Halloween and Carnival draw large numbers of LGBTQ+ visitors to the city. Some fear that recent trends in the Louisiana Legislature could cause a downturn in tourism. But the situation is complicated.
After Florida's so-called "Don't Say Gay" law went into effect in 2022, prohibiting classroom instruction about sexual orientation and gender identity, LGBTQ+ tourists might have understandably avoided the Sunshine State entirely. But according to reporting by the Associated Press, such tourists "are flocking" to Orlando's Gay Days in the first days of June anyway.
Manowitz said that instead of simply boycotting states that impose offensive laws, some LGBTQ+ tourists will approach the situation strategically. Friends of hers planned to visit Florida, but to concentrate their spending in gay-owned, gay-friendly establishments, she said.
The point is not to punish friendly businesses for the actions of politicians. The same strategy applies to Tennessee, Manowitz said, where public drag performances were banned in 2022.
The New Orleans Pride parade has no official theme, but Manowitz said that many participants will promote the position that "drag is not a crime."
"Everyone is expressing it in their own way," she said.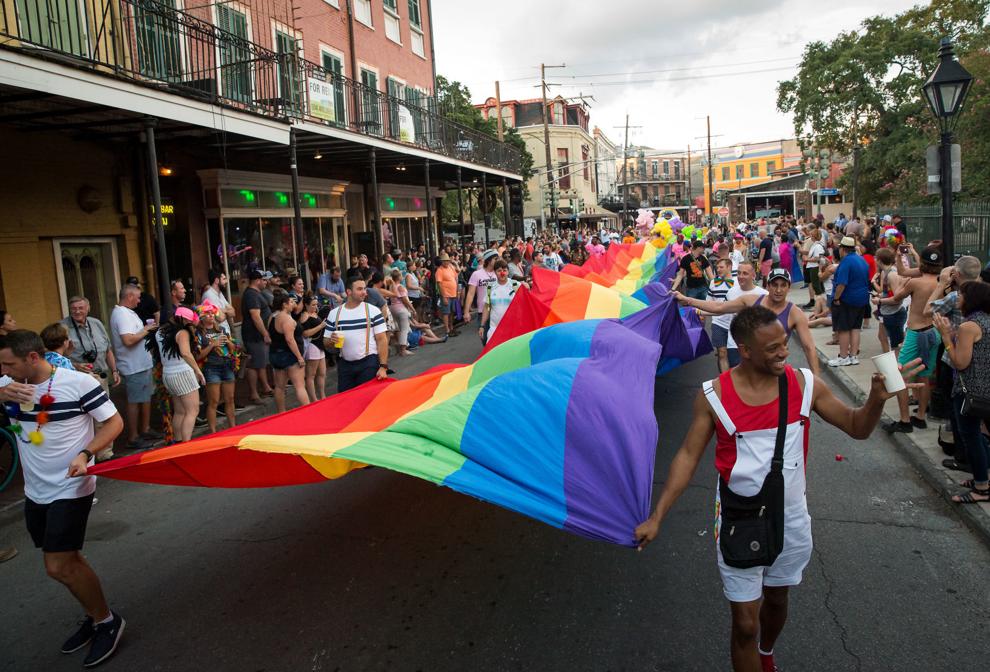 The mayor helps out
Manowitz said the 2023 Pride parade will cost around $12,000, paid for by corporate sponsorships of the 10 to 15 floats and fundraisers. Manowitz thanked Mayor LaToya Cantrell for help in securing an affordable post-parade trash pickup contract. The roughly $4,000 it will cost in 2023 is just a quarter of last year's bill, Manowitz said.
"As we continue to see a rise in anti-LGBTQIA+ rhetoric, actions, and legislation around the nation, including here in our own state, this Pride Month is now more important than ever to embrace your true, authentic self," wrote Cantrell, commenting on the city's support of the event.
As usual, the Pride parade will lineup on Elysian Fields Avenue before embarking on a circuitous route through the French Quarter. The precise path hasn't been determined.
Near the start of the parade lies the Phoenix Bar, where an outdoor live music event called PrideFest 2023 will take place in the hours before the parade. Bar owner Tracy Deroche said he expects a larger than usual turnout for the fest, thanks in part to the flurry of unfriendly politics in the state and nation.
"Honestly, we're not backing down," he said. "We're not scared."
The Orleans Parish Sheriff's Office will provide security, he said.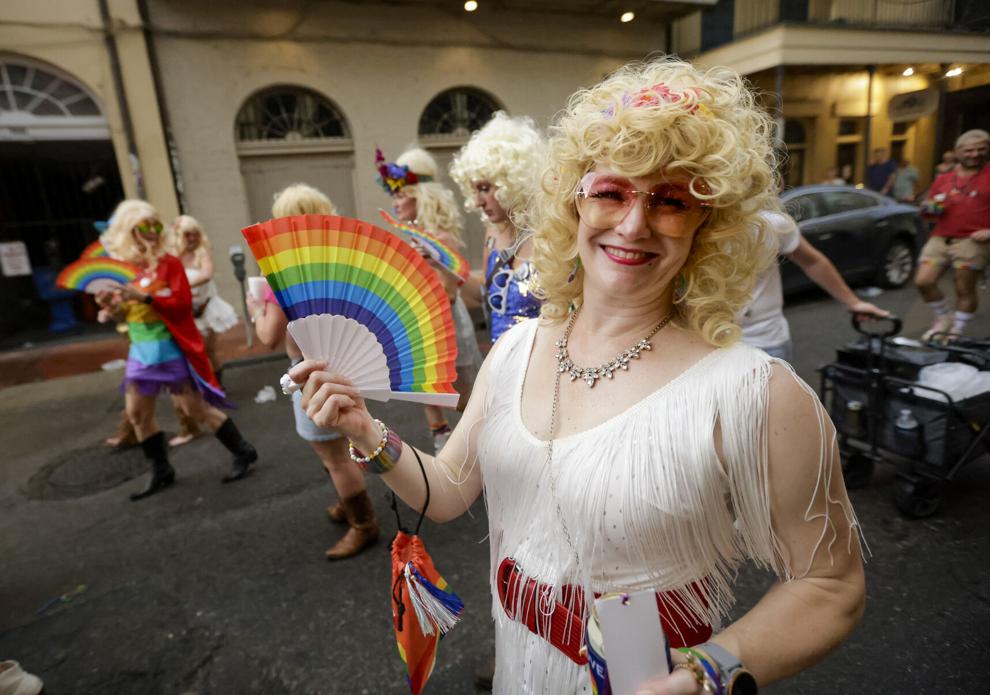 Bud Light nonsense
He believes that the public will be especially inspired to attend Pride events because of controversies like "all that nonsense about a Bud Light can." He was referring to the beer company's decision to first enlist transgender TikTok star Dylan Mulvaney as part of a Bud Light promotion, then caving in to conservative pressure to distance itself from the celebrity.
Like Manowitz, Deroche said that boycotting states with laws that impact queer people negatively may be the wrong move.
"We had a long debate about Tennessee," he said, after the ban on drag performances. "But we need to support the bars and restaurants," despite the views of politicians.
The New Orleans Pride Parade is at 6 p.m. Saturday, June 10.
'Choke Hole' is exactly like a traveling pro wrestling show, only way, way different. As the news release explains it, 'Choke Hole' aims to pu…