It's time to slather on the sunscreen, blow up the inflated flamingo, and head on down to the balmy banks of Bayou St. John for the 16th annual Bayou Boogaloo. Mid-City's amphibious music, arts and food festival opens Friday and continues through Sunday.
As usual, Boogaloo includes a row of food and beverage booths, a large cluster of arts and crafts tents, and a lineup of mostly local musical talent, including Juvenile, the Rebirth Brass Band, Boyfriend, Bonerama and People Museum, on three stages.
Plus, Boogaloo is the home of a random, relaxed gathering of kayakers, canoeists, inner-tube bobbers, beach float toy riders, inflated dinosaur paddle boarders, and DIY barge builders. This sargasso of beer-quaffing sunbathers is what makes the Boogaloo unique.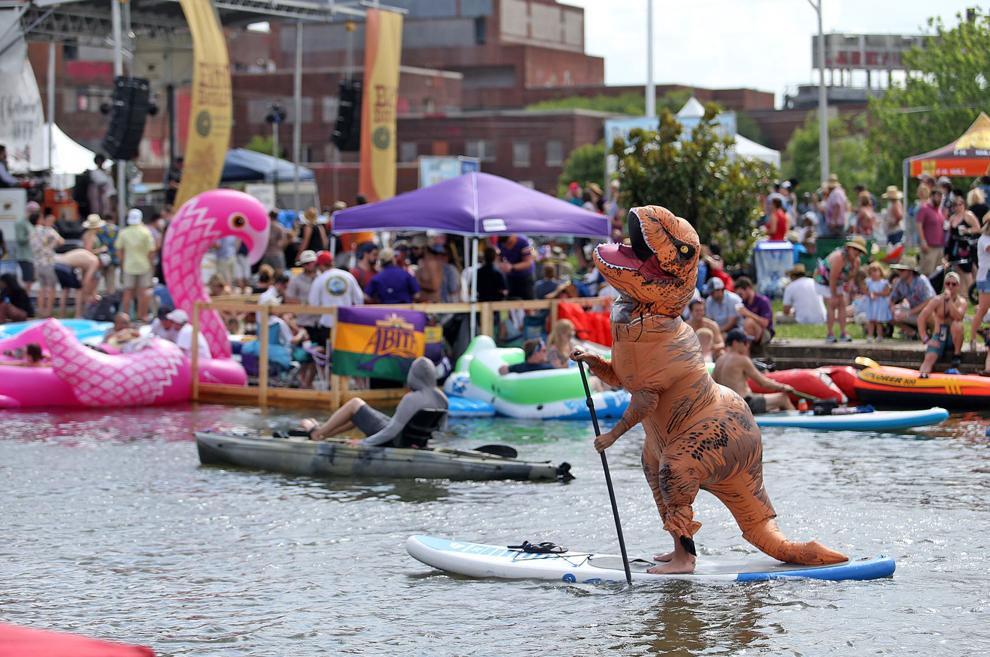 New this year is a comedy tent, a crawfish eating contest, a sober safe spot, a prize for the best barge, and a late-night silent disco.
For the first time, Boogaloo will feature Crescent 9 THC Seltzer, a New Orleans-made hemp beverage — available to adults — that costs the same as beer. Boogaloo claims to be the first local music festival to be sponsored by a hemp company.
The Boogaloo takes place on Friday from 4:30 p.m. to 9:30 p.m. with the silent disco until 11 p.m. And on Saturday and Sunday from 11 a.m. to 9:30 p.m., with the silent disco until 11 p.m. 
Tickets are $25 per day, and $45 for a three-day pass. Three-day VIP passes are $220. Kids 12 and younger are free.
According to a Boogaloo spokesperson, 2023 regular admission is slightly lower than last year, when daily tickets were $30 and 3-day passes were $55.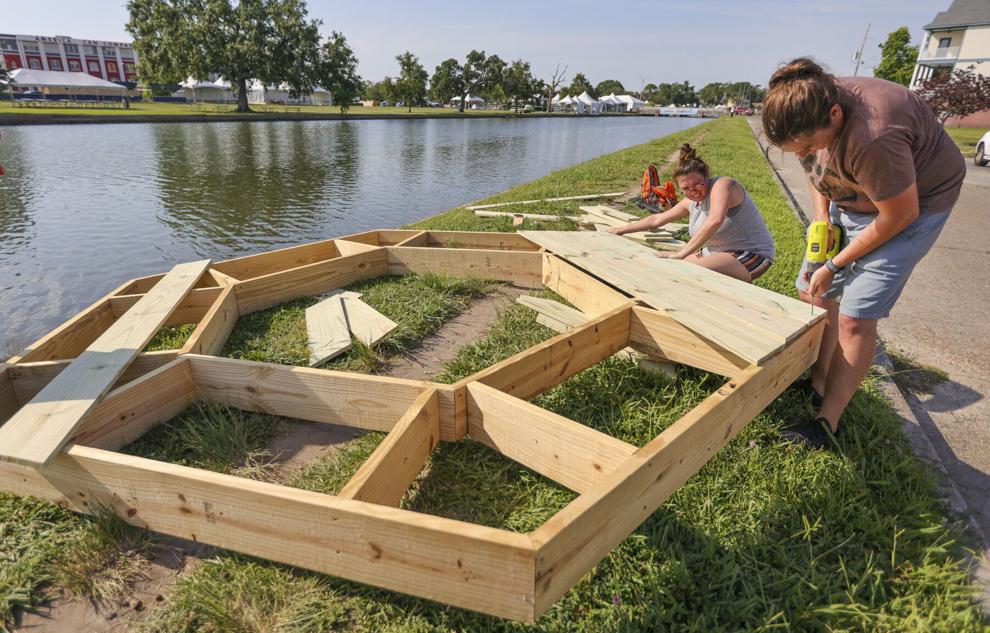 Regular-priced tickets are required for boaters and floaters, who may enter the festival site at Lafitte Street or Dumaine Street (river side). Passage under the Dumaine Street bridge will not be prohibited, as it was last year. Those nautical designers who plan to launch homemade barges will also be required to leave a $100 deposit, which will be refunded upon the user's removal of the barge. Barges enter at the Lafitte Street launch. 
Bayou Boogaloo is produced by The Friends of Bayou St. John, a non-profit organization that has planted trees, conducted bayou clean ups and otherwise benefitted the neighborhood site.
For more detailed information, check the Bayou Boogaloo website.