When word gets out that Trader Joe's is planning to open a new location, one question often arises: Where am I going to park?
The California-based grocery chain has been quietly working on a proposal to open its second store in the New Orleans area — and its first in Orleans Parish — late next year.
The chosen site is on Tulane Avenue, and in recent discussions with neighborhood groups, representatives of the site developers provided maps that aimed to show how the retailer would divide up the block between Dorgenois and Rocheblave streets between store space and parking.
The plans call for a 13,000-square-foot store along with over 100 parking spaces.
Here's a map: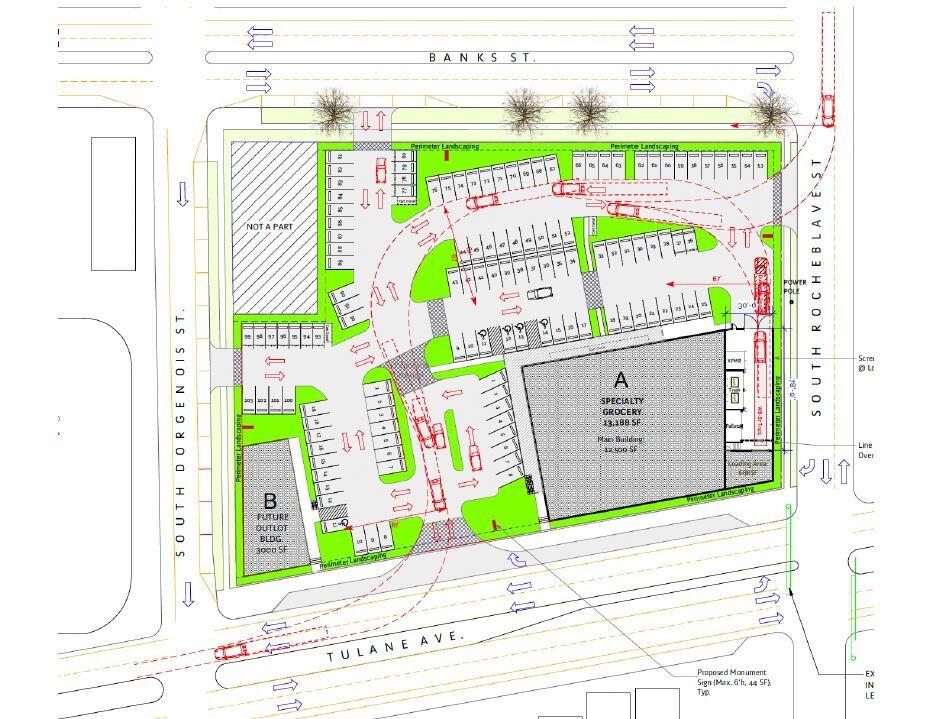 Trader Joe's officials have been tight-lipped about their plans and declined to comment Thursday.