When he's not attending to his priestly duties as pastor of Our Lady of Divine Providence Church in Metairie, the Rev. Mike Mitchell can be found in front of an easel in a small room inside the church rectory. 
"This is my therapy," Mitchell said. "I can completely tune out everything else out when in that room working on my art." 
And in another room, shelves are filled with Mitchell's paintings, about 50 of which will be part of a show and auction from 6 p.m. to 9 p.m. June 9 in the Bahan Center next to the church, at 8617 W. Metairie Ave., Metairie.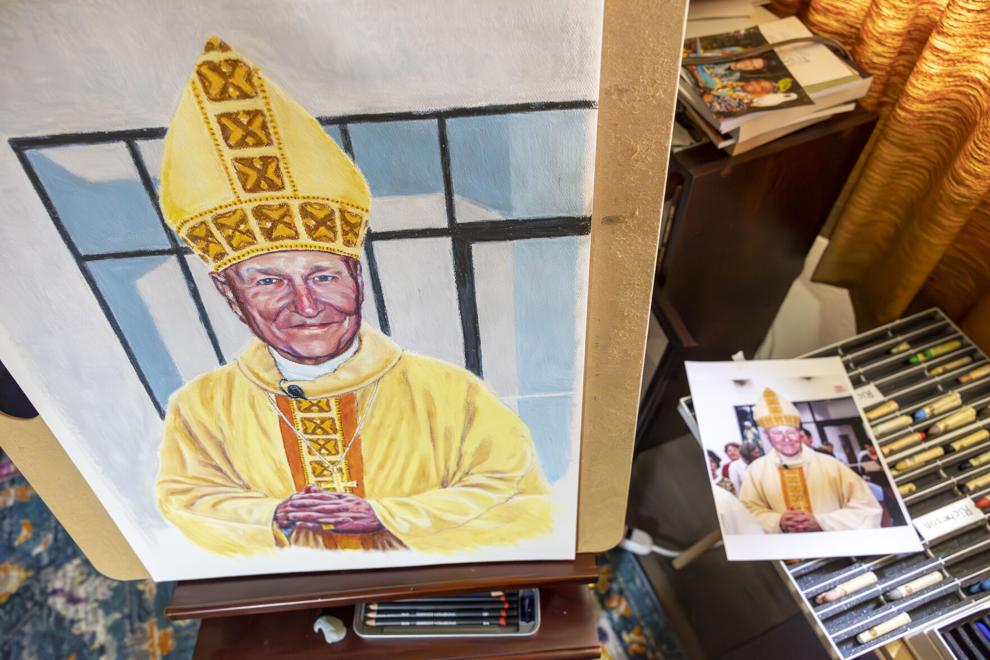 Proceeds from the auction will be used to help reduce the debt incurred after the church's elementary school was shuttered in 2019. 
"When our school closed, it had amassed a debt of over $575,000, once salaries and other expenses were finalized," Mitchell explained. "That debt to the Archdiocese of New Orleans was then turned over to our church. We have been paying weekly on that debt since December 2019, and now the debt is approximately $380,000.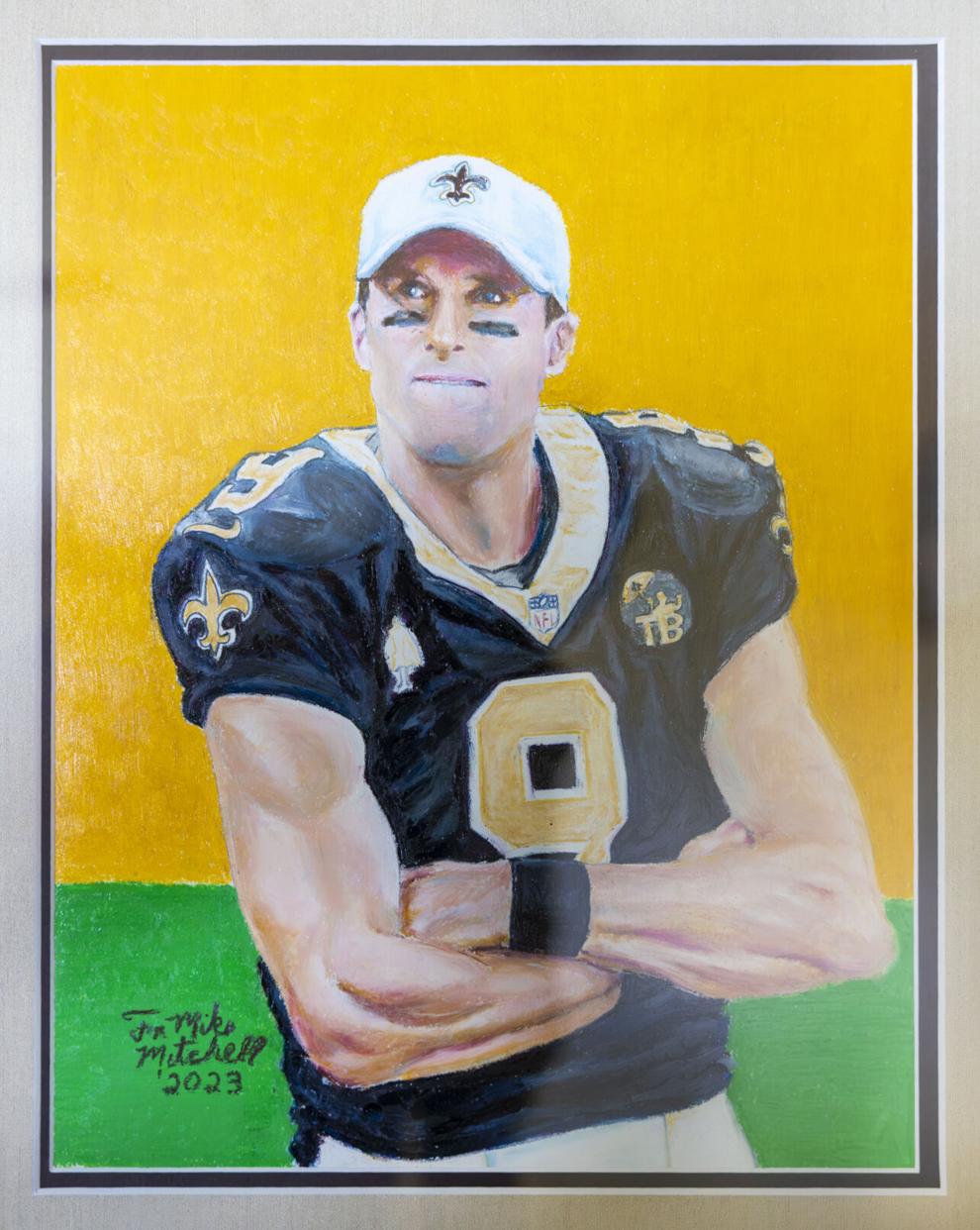 "Unfortunately, during that same time period, it was COVID and we were not able to have any fundraisers, which could have taken a big chunk out of that debt. And we were hit pretty hard by Hurricane Ida, but those repairs were covered by insurance." 
Five previous shows of Mitchell's work in 2015 to 2019 brought in about $30,000, he added. 
Before his ordination in 2005, Mitchell worked as a graphic artist for many years. The LSU graduate and St. Bernard Parish native became interested in art as a child. 
"My dad used to play a game with me before I went to school where he would draw a line on a piece of paper and ask me to try to make something out of the line," Mitchell recalled. "I got pretty good at the game. I liked drawing, and from that point on, I would take a drawing pad to school with me."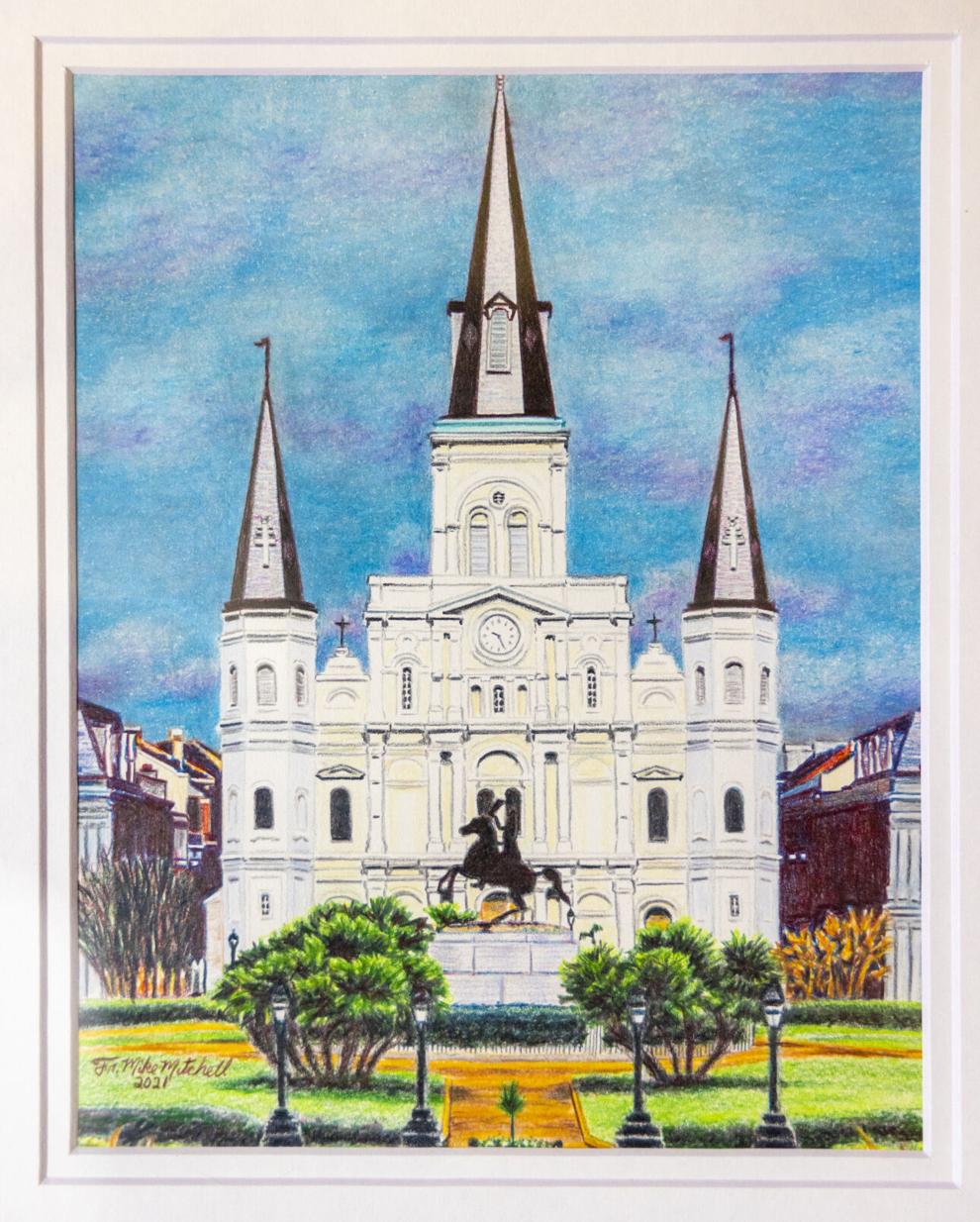 A turning point came in the fifth grade. "During lunch, two classmates were playing marbles, and I decided to draw one of the boys. It was a profile view and I think I shocked myself because it looked just like him. I showed him the drawing and he showed our teacher who, from that point on, had me drawing lots of things for our class. I also had a love for comic books, especially those drawn by the comic book artist Jack Kirby. I dreamed of becoming like him." 
Mitchell has been pastor at Divine Providence since 2010. It has about 520 parishioners. This year's show mostly will include artwork done in colored pencil, but there are some in chalk pastel, oil pastel, and also a couple in acrylic. The pieces include a variety of subjects such as the Virgin Mary, still lifes, nature, local landmarks and animals. 
"These are pieces I did in 2020 and 2021 during the pandemic and also some from 2022," Mitchell said. 'Most of my artwork comes from photos that I have taken over the years. I go to the Audubon Zoo once or twice a year to get new shots of many of the animals for future art pieces." 
He's also done portraits of Archbishops Philip Hannan and Alfred Hughes, and is working on a portrait of Archbishop Gregory Aymond. Recently, "it took me a week of vacation to complete an oil pastel painting of Drew Brees from a photo that I took at a preseason Saints game. That will be part of the show's auction this year," he said.
Mitchell is hoping for a large turnout for the event, adding that he is happy his artwork can be used to benefit the church.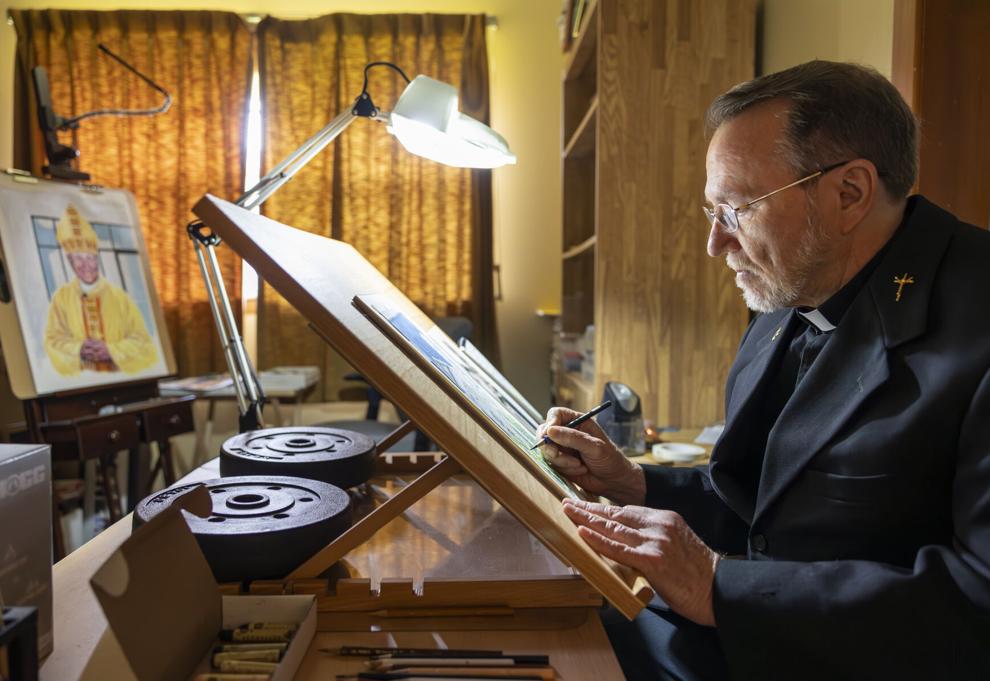 "Being an artist has always been a gift from God and continues to be, as I can use that gift to help my church parish," Mitchell said. "We are excited to bring back the show and auction, hoping it will be a big success." 
The auction is from 6 p.m. to 9 p.m. June 9 in the Bahan Center located next to the church, at 8617 W. Metairie Ave., Metairie. Admission is free. There will be door prizes, music and light refreshments; for adults only. Call (504) 466-4511.