On any given day, the three black bears cubs residing at Audubon Zoo are a delight to watch. Whether they're climbing trees, swimming the lagoon or playing with each other, the 11-month-old bears love to stay active and explore their surroundings. Liz Wilson, curator of primates at Louisiana Swamp and Jaguar Jungle at Audubon Zoo, spoke to us about the black bears' personalities as well as the importance of the species to the world's ecosystem.
Where did Audubon Zoo's black bears come from?
All three bear cubs were orphan rescues. Louisiana native Sassafras came from Dubach, Louisiana found as a small cub. Until their relocation to Audubon Zoo, Sakari and her soon-to-be-named sister were orphan rescues from Alaska cared for by The Alaska Zoo Animal Care Staff.
How would you describe the black bears' personalities?
Sassafras has a bold and sassy personality lending inspiration to her name. She has a close relationship with her keepers since she was hand-reared but maintains a spunky, independence. The "sweetheart" of the cubs and most reserved is Sakari. She is shy and prefers the other cubs lead the way. Her fellow Alaskan sister, the largest of the cubs, is boisterous and energetic, and loves to explore and play. She's been known to spontaneously tackle the other cubs out of nowhere!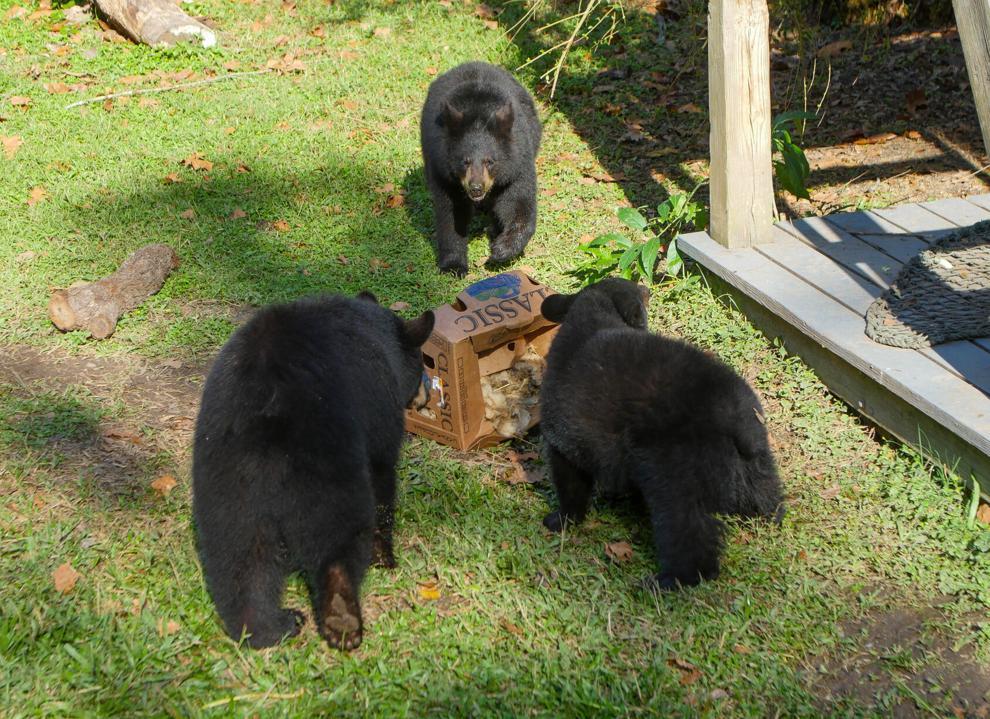 What kinds of activities do the black bears enjoy?
They enjoy scaling trees, bathing and splashing in the lagoon, romping through their habitat and taking naps together. Bear cubs needs to be together, and they learn by playing and interacting with one another, which is integral to their development. These cubs are no exception and are extremely playful with one another, which means they also nap hard together. They love to eat and do it all throughout the day!
Tell us a little bit about how the Audubon Zoo staff cares for the black bears.
Strong relationships between the bears and care team are crucial. These trusting relationships allow the care team to get voluntary body exams and weight checks and more easily move the group of girls from one area to another. The care team for the bears focuses on welfare-based behavioral enrichment (fun activities and objects for the cubs to interact with) to ensure they have optimal mental and physical wellness. Daily care by this team involves cleaning the habitat, diet preparations, feeding, training sessions, etc. A lot of work goes into healthy and happy bears!
In general, what role do black bears play in the environment?
Our mission is animal conservation, with animal education being an vital part of what we do. Louisiana Black Bears are the only American Black bears ever listed as "threatened." Bears are considered keystone or umbrella species, which means that each bear population is of greater significance to the wider ecosystem in which it lives. If bears and their habitats are protected, it will benefit the other wildlife and plant life in the area. Restoration of bear habitats, monitoring of bear populations and the continued ban on hunting the animals have resulted in the increase of Louisiana Black Bear numbers.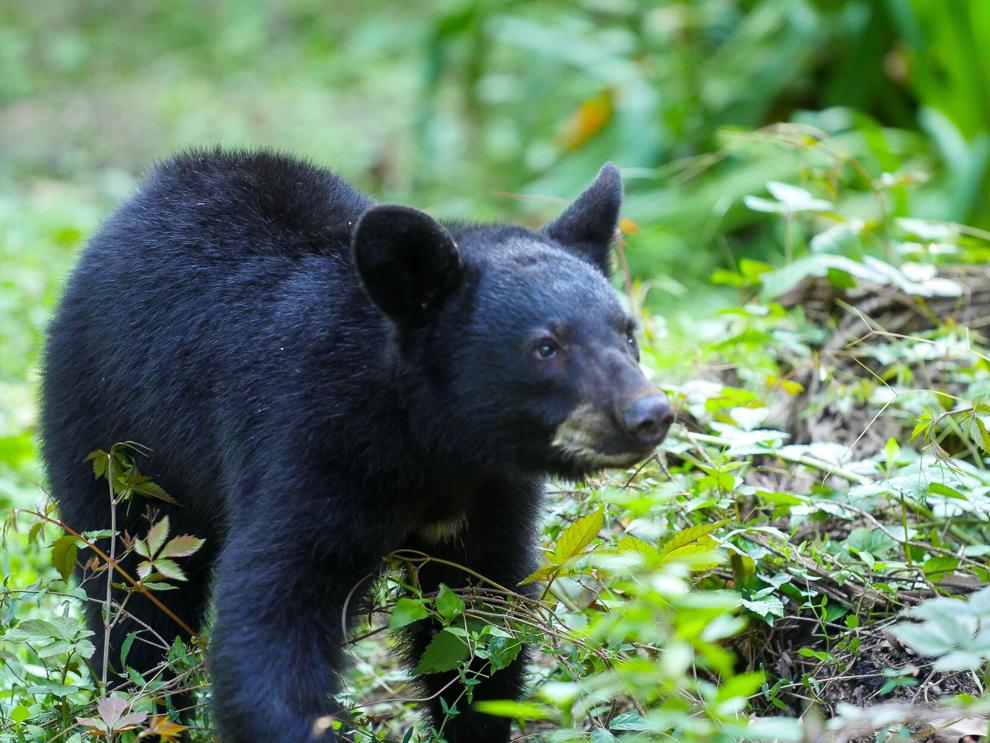 Want to visit?
This is a great time of year to visit the black bear cubs at Audubon Zoo. The Zoo is open from 10 a.m. to 5 p.m. every day until the end of this year (except closed Wednesday, December 28). Check audubonzoo.com for the most up to date operating schedule.
Need a last-minute holiday gift? For a limited time only, Audubon is offering 15% off Memberships for all new, renewing and gift memberships. Offer expires New Year's Day. Members will be among the first to see the Audubon Aquarium and Insectarium upon their grand re-openings in 2023. Memberships can be purchased online at audubonmembership.com.
In addition, Audubon is honoring first responders in December with Frontline Heroes Appreciation Month. Doctors, nurses, EMTs, police officers, fire fighters, etc. will be admitted for free with proof of occupation and can bring up to four family members at 50% off. First responders will also be eligible for a 20% discount on Audubon Memberships, the gift shop and concessions.
For more information on the black bear cubs, other animals at Audubon Zoo, and our special offers visit audubonzoo.com.