When Vicki Oster was growing up in New Orleans, the Roosevelt Hotel's elegant Blue Room was a favorite destination for dress-up family celebrations, with Leon Kelner's orchestra providing musical entertainment in the hotel's showplace venue.
The 14-story downtown hotel, with a bright, block-long lobby that sweeps from Baronne Street to (what else?) Roosevelt Way, has always intrigued her, she said. That led her to ask for more information about the establishment that has played host to generations of celebrities and politicians, as well as families who saunter through the lobby every Christmas to marvel at the holiday décor and snap selfies.
"To me, the Roosevelt is something that's been in New Orleans forever," she said, "and I'm 74."
First, the Grunewald
While the hotel is a massive presence that exudes permanence, it hasn't been in New Orleans forever, it wasn't always so imposing, and its original name wasn't Roosevelt.
It opened in 1893 as the Hotel Grunewald, a six-story, 200-room edifice facing Baronne Street in the block between Canal and Common streets. It was named for Louis Grunewald, who had built it.
Early in the 20th century, Grunewald erected a 14-floor, 400-room annex on the side of the block facing University Place (Roosevelt Way's name then). It opened on Jan. 1, 1908, and offered a host of entertainment and dining rooms, most notably a subterranean nightclub, the Cave, which featured revues in a setting decorated with stalactites and stalagmites, waterfalls, glass-topped tables and statues of gnomes.
In 1923, Theodore Grunewald, Louis' son, sold the hotel to a business group led by Joseph, Felix and Luca Vacarro that demolished the original building and erected a tower as high as the annex.
Huey slept here
Also in that year, the hotel was named for former President Theodore Roosevelt. It retained that moniker until 1965, when it was dubbed the Fairmont when it became part of that hotel chain.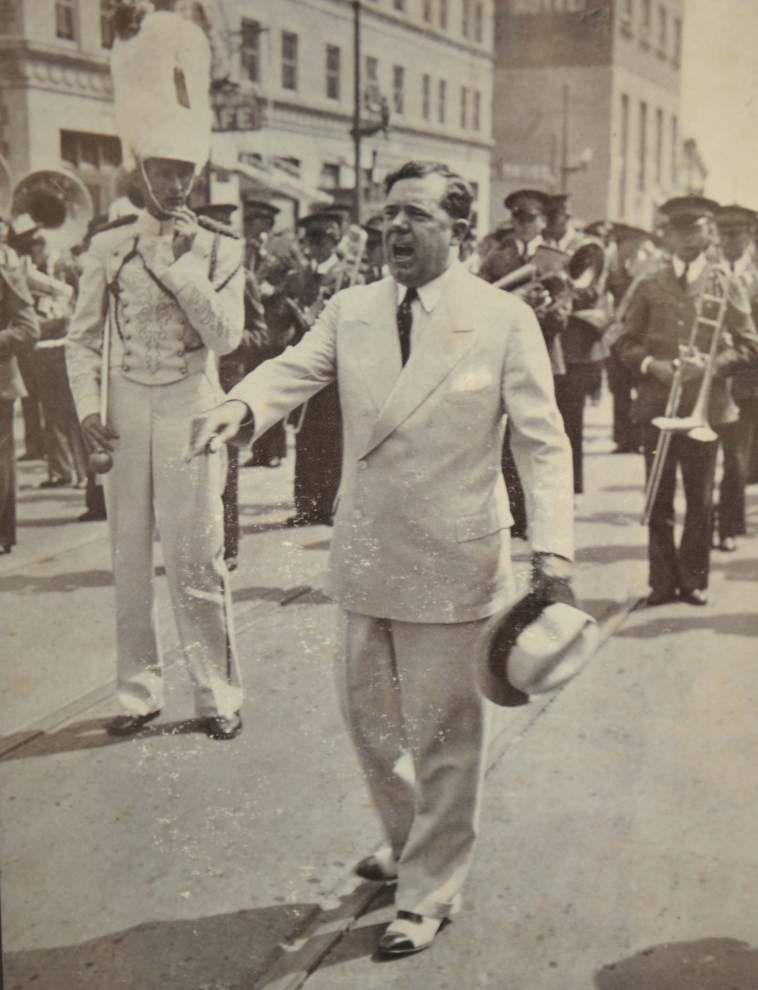 In 1934, the Vaccaro group sold the hotel to the New Orleans Roosevelt Corp. Its leader was Seymour Weiss, who had been the hotel's barbershop manager and became the general manager — and the public face of the hotel.
Weiss, by the way, was a confidant of Huey P. Long, who used a 12th-floor suite as his New Orleans headquarters when he was in the U.S. Senate. The flamboyant politician attracted worldwide attention — and no small amount of tut-tutting — when he received the captain of a visiting German ship in that suite while wearing a pair of green silk paisley pajamas.
In a grand gesture, the new owners remodeled the Venetian Room, renamed it the Blue Room and opened the supper club on Dec. 31, 1935. For slightly more than a half-century, the Blue Room was not only the place to go for gala family events but also the go-to spot to see some of the most talented names in show business.
A parade of stars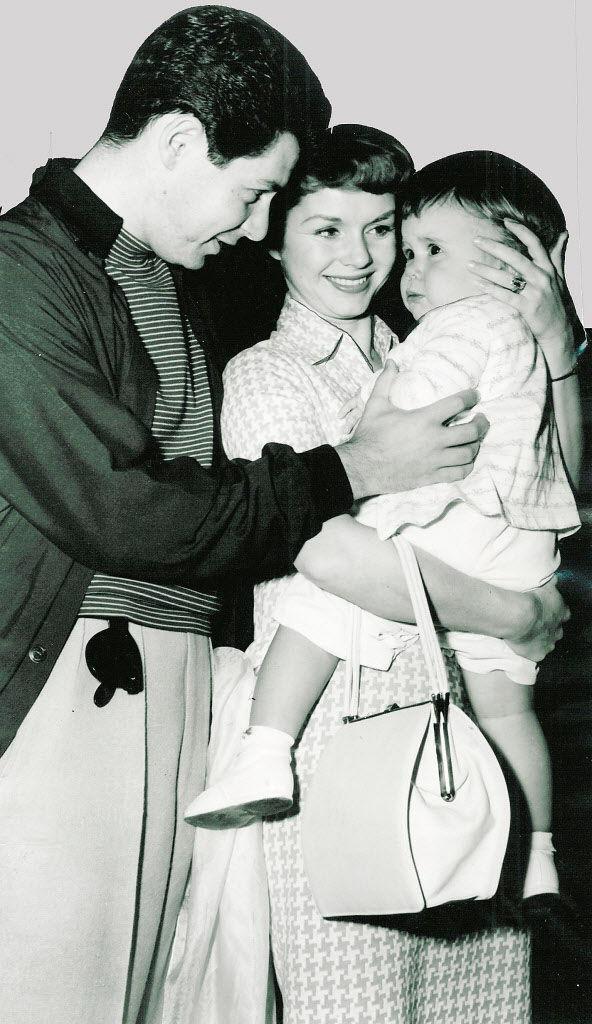 Lily Tomlin clomped onstage in a plaid flannel shirt and lumberjack boots, Lena Horne sang while wearing a slinky, fire-engine-red gown, and Carol Channing tossed her trademark "diamonds" to spectators who clamored for them like children at a Carnival parade.
In 1980, Tina Turner owned the stage in a shimmering gold mini-dress. While she and her backup singers were steaming through "Proud Mary," Turner seized the microphone to proclaim, "There's a whole lotta woman in this dress!"
The Blue Room closed in September 1989, a victim of changing trends: Grown-ups were reluctant to dress up and head downtown at night, younger music fans flocked to clubs such as Tipitina's that had no dress code, and top-flight entertainers could command much more money in bigger venues.
Flooded, restored and renamed (again)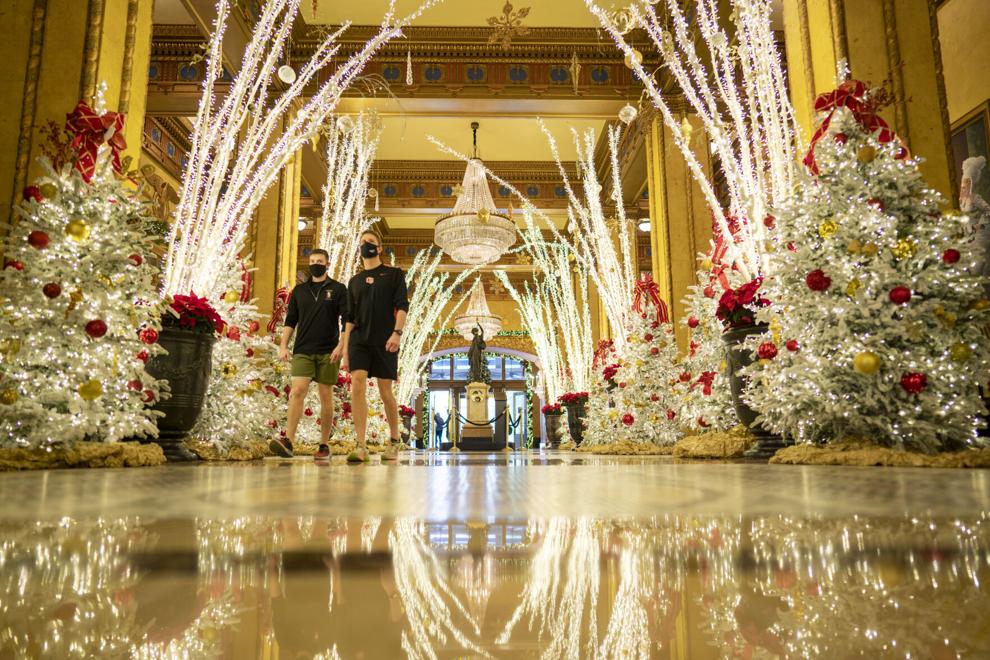 That wasn't the only change. In the early 1970s, a manager said that the lobby's over-the-top Christmas decorations that had been a tradition since 1925, had to go. (They returned in 1994.)
Then came Hurricane Katrina, with wind-driven rain that inundated the guest floors in August 2005 and left 10 feet of water in the hotel's basement, destroying mechanical equipment.
In August 2007, the Hilton Hotel Corp. bought the hotel for $19 million and added it to its Waldorf-Astoria chain. Operating once again under the Roosevelt name, the 504-room establishment — the gleaming beneficiary of a $145 million renovation — reopened in July 2009.
Sources: The Times-Picayune archives
Curious Louisiana is a community-driven reporting project that connects readers to our newsrooms' resources to dig, research and find answers about the Pelican State. Bottom line: If you've got a question about something Louisiana-centric, ask us.