Some of the largest animals that reside at Audubon Zoo also have some of the biggest personalities!
Audubon Zoo is home to three female Asian elephants: Well-beloved Jean, Jothi and Surapa. We spoke to their care team about how their personalities differ, what visitors can expect, and the importance of protecting Asian elephants in the wild.
How would you describe the elephants' personalities?
Jean loves people who adore her. If guests are excited to see her, then she gets excited! You can tell she is happy when she flaps her ears one at a time. When she gets super-enthusiastic, she sometimes spins her trunk like a propeller! Jean has very strong bonds with her keepers and will stretch in front of them when she wants them to scratch her back with garden rakes. She loves taking naps on the sand piles, getting scrub baths, throwing logs onto her back, and stealing hay from Jothi and Surapa when they aren't watching.
Jothi is our resident bulldozer. She has the longest and largest trunk out of our three girls, and she loves using it to dig holes and try to reach for things she's not supposed to have. Jothi keeps to herself more when it comes to interacting with her keepers, but she does get excited about training and footwork. Fun fact: Jothi loves storms and will typically get very energetic on windy days! If you hear loud trumpeting while walking around the Zoo, that's Jothi!
Surapa is very high-energy and keeps her handlers on their toes. She is shy and leery around large and noisy crowds, but enjoys one-on-one interactions with her keepers, especially during training sessions. Surapa is not a fan of listening to the radio, but she likes to make her own music by gently tapping on the metal in the barn. One of her favorite activities is swimming in the rain.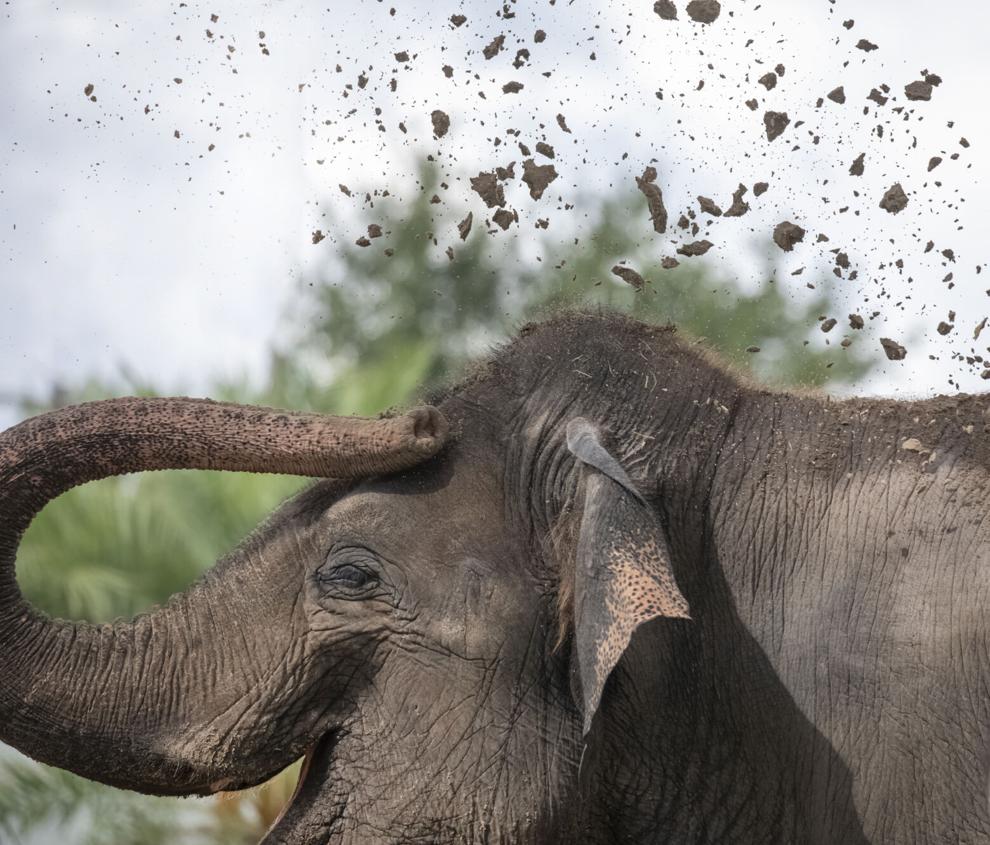 Because of their size, elephants have big diets! How much food do they eat every day, and what are some of their favorites?
Feeding elephants is a giant job. Each one eats about 150 pounds of hay every day. They also receive a variety of produce and browse/tree trimmings. They love elm, pecan and willow branches and logs. Some of their favorite treats are bamboo stalks, watermelons, pumpkins, plain popcorn, and whole palm trees that have been cut down.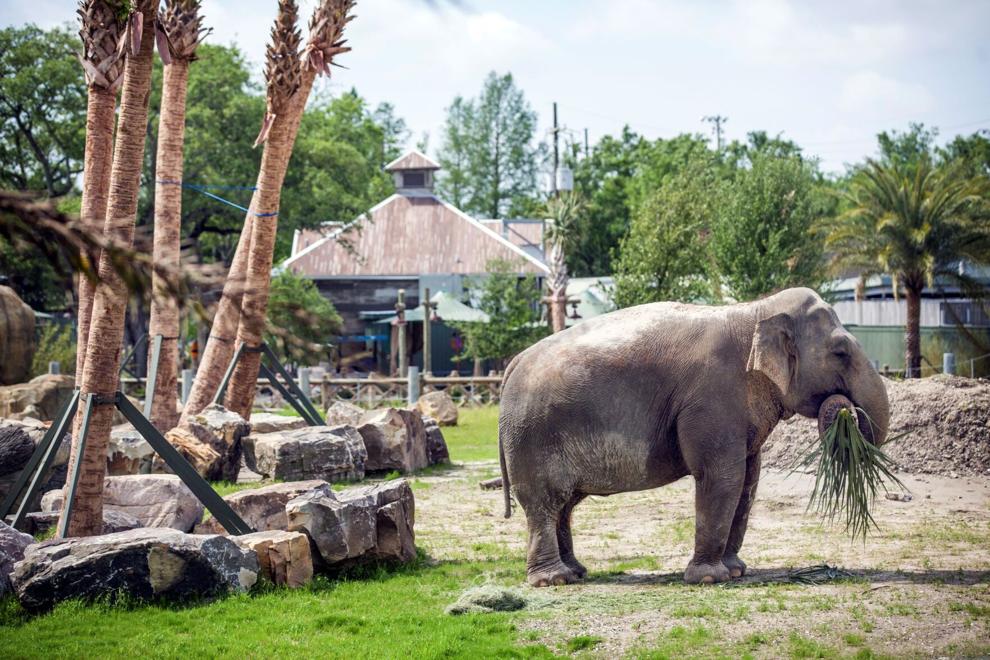 How old are the Asian elephants at Audubon Zoo?
Jean will be 50 this year and has lived at Audubon Zoo since 1978. Surapa is 39 and Jothi is 40, and are relative newcomers to the Audubon elephant herd. Surapa and Jothi arrived at Audubon five years ago from Buffalo, New York. Jean welcomed them immediately and they are all very popular residents at the Zoo.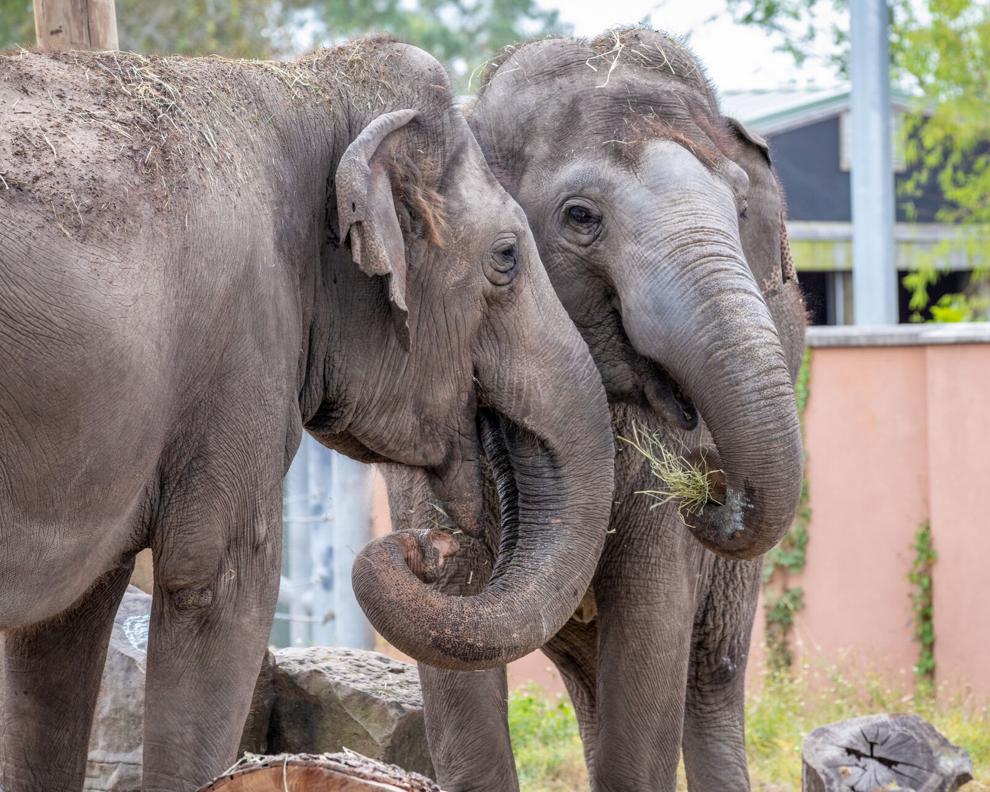 What are some of the larger conservation efforts to protect elephants in the wild? Can the public get involved in this work?
Asian elephants are an endangered species. They face many challenges in the wild with habitat loss and fragmentation, poaching for skin and ivory, and human-elephant conflict.
There are some fantastic conservation initiatives that Audubon Zoo has supported such as International Elephant Foundation and Asian Elephant Support. Also, by supporting Audubon Zoo, folks are helping Asian elephant conservation through the Association of Zoos and Aquariums Saving Animals from Extinction (SAFE) programs.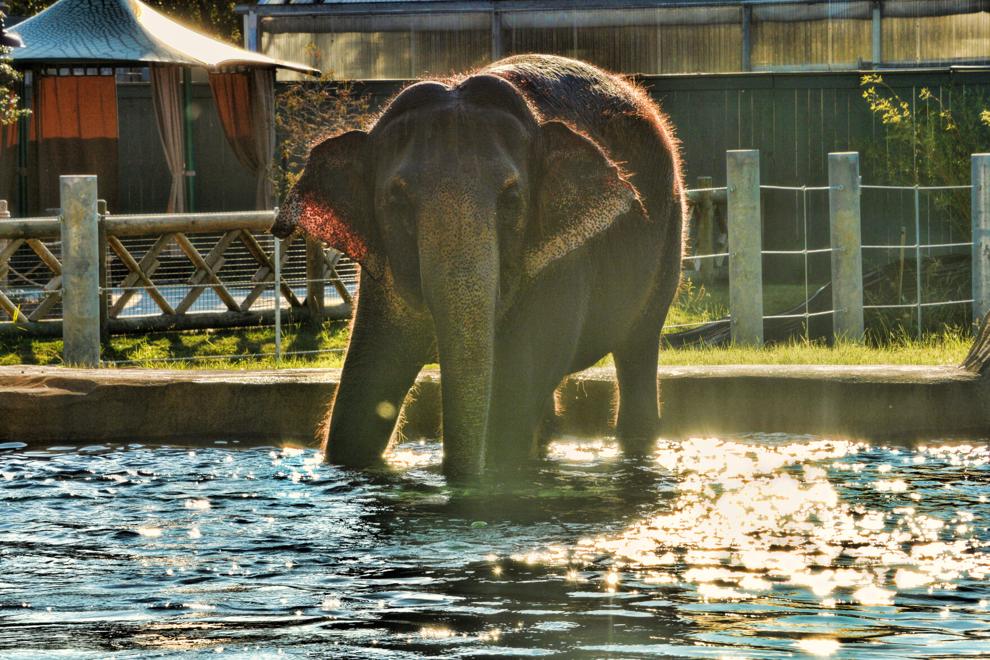 Want to visit?
This is a great time of year to visit the Asian elephants at Audubon Zoo. The Zoo is open from 10 a.m. to 5 p.m. Wednesdays through Mondays. Check audubonzoo.com for information on tickets, parking and planning your Zoo trip.
The best value if you plan on visiting the Zoo more than once or are planning on visiting Audubon Aquarium and Audubon Insectarium later this year, is purchasing an Audubon Membership. In addition to unlimited visits, Members enjoy discounts at Audubon gift shops, concessions, special events such as Zoo-To-Do events, Zoo camps, and much more. For a full list of benefits and to find out how you can become a member, visit audubonmembership.com and save.
For more information on the Asian elephants, other animals at Audubon Zoo, and how to book tickets today, visit audubonzoo.com.