Yes, the menu will include steaks covered in 24 karat gold at Gaia, a new steakhouse headed to St. Charles Avenue. But to the restaurateur behind it, that isn't the defining feature.
Murat Nalcioglu is out to create what he calls a "new age steakhouse" for New Orleans, one that brings a theatrical edge to the idea of a luxury meal or special occasion. It's a restaurant that promises to pack in a lot of entertainment alongside the Wagyu cuts, whether ordered rare, with black truffle fries on the side or, indeed, coated in gold.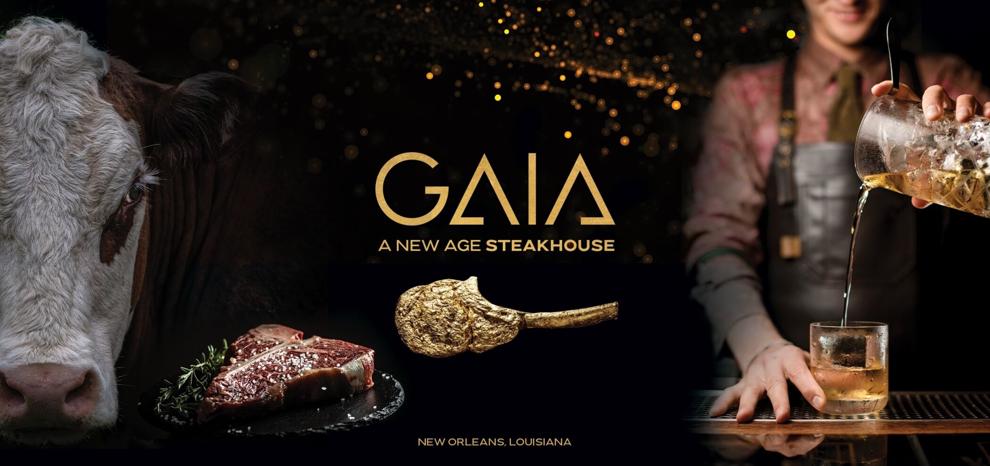 "I call it a new age steakhouse because it is not a classic steakhouse," Nalcioglu said. "It's a fine dining steakhouse, with a touch of a lounge. There's a Vegas feel. We'll have DJs. It's not just about enjoying the food. It's the whole experience."
Gaia is taking shape at 1820 St. Charles Ave., in the address formerly home to the fondue restaurant Melting Pot, a location of a national chain that closed in 2018 and has been empty ever since. A thorough remodeling inside is underway. Gaia is slated to open in about six weeks.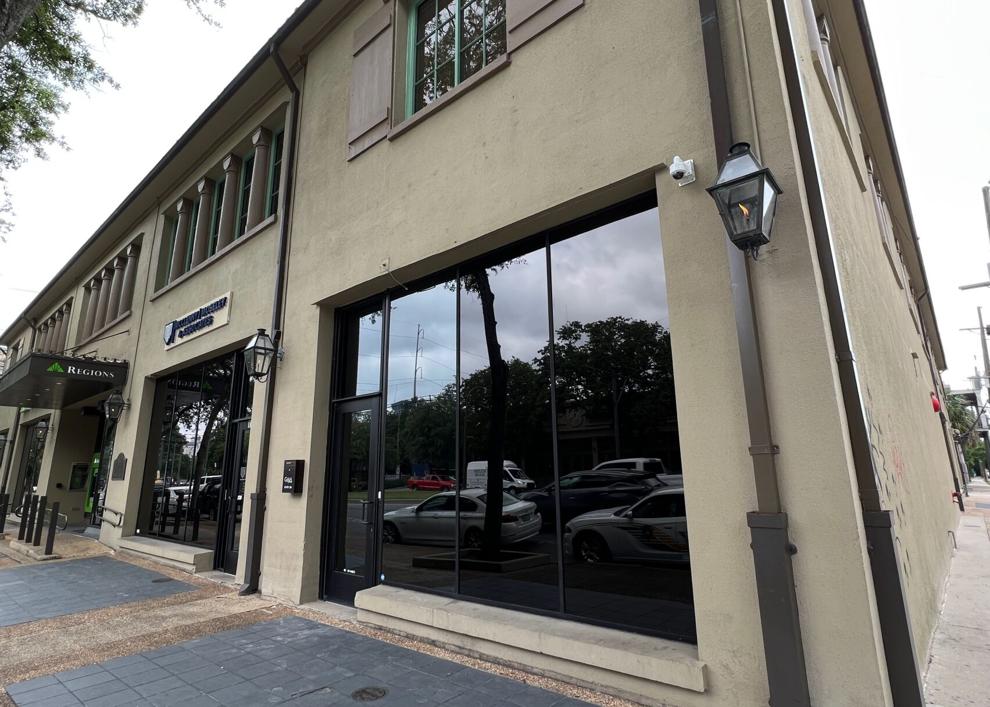 It will have a charcoal grill to cook steaks and seafood, a selection of charcuterie and raw shellfish, a cocktail bar and a wine list that Nalcioglu estimates will run up to 400 or so selections. There is a lot in store here beyond gold steaks.
But still, the prospect of having your Wagyu tomahawk ribeye gleaming like something from Scrooge McDuck's personal kitchen does seem to augur the ultimate in conspicuous carnivorous consumption.
All that glitters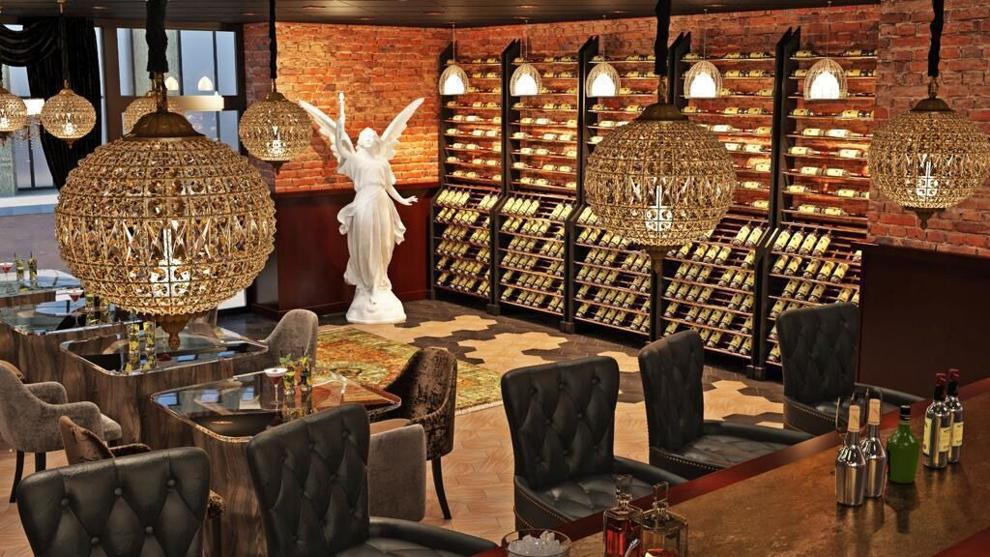 While new to New Orleans, the idea of gold-coated steaks has a high-profile track record in other cities, including the ones where Nalcioglu has operated other restaurants and run his own.
The approach gained global fame from Nusret Gökçe, a Turkish butcher and restaurateur known across social media as Salt Bae for his distinctive way of seasoning steaks tableside. He's built a restaurant empire with the Nusr-Et luxury steakhouse brand, where gold-coated steaks are a staple.
Nalcioglu ran the stateside version of these restaurant as Nusr-Et's North American operations manager for several years. He later worked for celebrity chef Jean-Georges Vongerichten as general manager for his Matador Room & Bar in Miami.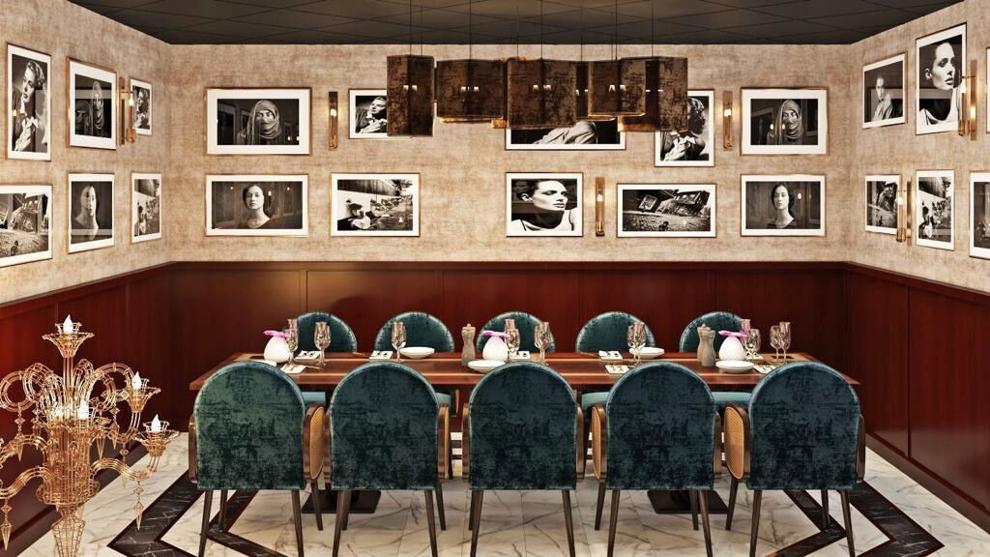 A native of Turkey, Nalcioglu has worked in restaurants and hotels since he was a teen. Today, he's a partner in Steak Market in Atlanta, which also prominently features gold covered cuts and where the motto is "Bigger. Bolder. Better."
These other restaurants have all been in significantly larger, wealthier cities than New Orleans. But Nalcioglu said he was drawn here by the potential he sees what he calls in untapped market for something different.
"The city has done a great job of preserving its authenticity and that's true in the restaurant business, you can experience restaurants with a style of hospitality that has been around for a century; but in that I see an opportunity," Nalcioglu. "The business has changed dramatically. There's opportunity here for someone doing things differently."
Prices in flux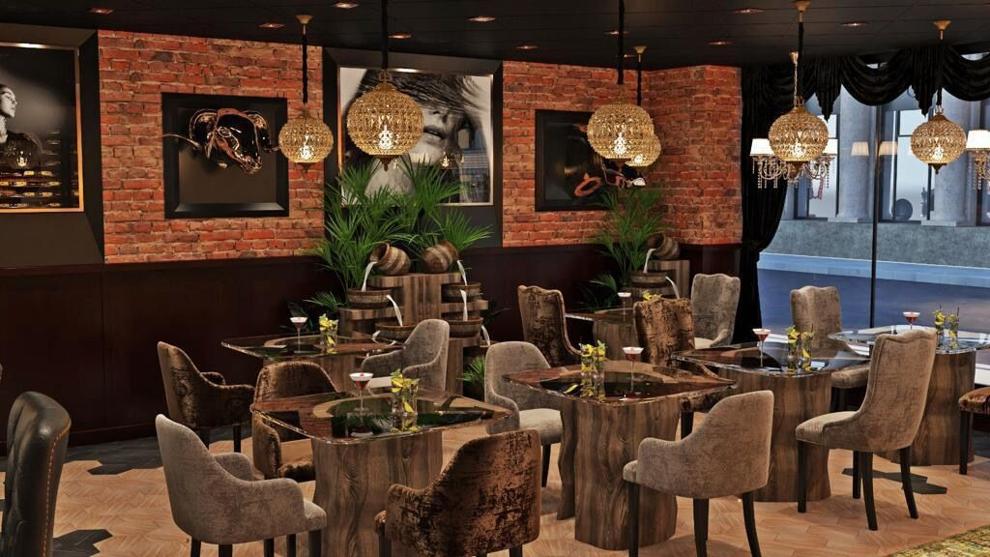 Gold-coated steaks cost a pretty penny. The menu for the Nurs Et location in Dallas tops out with a $1,500 Wagyu ribeye cap, while the location in Las Vegas has steaks that tilt the scales at more than 4 pounds and ring up at $2,700.
Nalcioglu said Gaia will be a very different restaurant from those, and that he intends it to be "approachable and affordable for a luxury experience."
Menu prices for Gaia have not been finalized as he continues to work through sourcing with purveyors. But he said they will be significantly lower than the other examples of the gold-coated steaks around the country, and lower than those on a menu currently on the Gaia website. Expect the gold steaks here to run somewhere between $300 and $400.
He portrays the pricing dynamic as a value proposition, and the perceived value around the experience of such a meal can fetch a high price.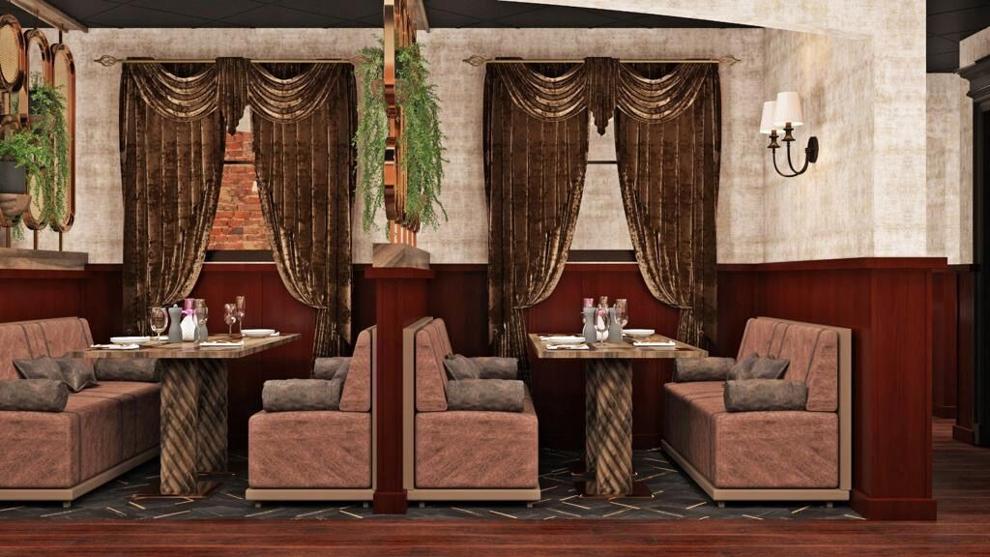 "We'll price our menu very fairly here," he said. "I want to provide a good value to our guests. There's a value attached to everything on the menu. It's like buying a Louis Vuitton bag. The brand is there. Our value comes from the experience."
Beyond gold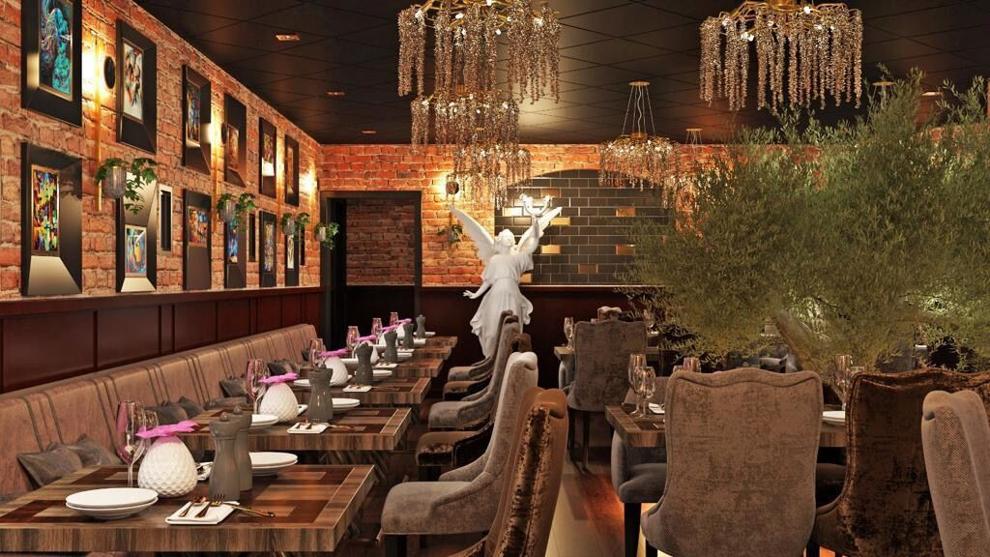 Gold leaf is edible, but does not change the flavor or texture of food. Instead it adds a starburst of panache.
Applied in sheets to the steak just after it comes off the charcoal grill, it's a technique that requires many sheets of gold leaf and a patient hand, Nalcioglu explained. The result looks as if the steak was painted with gold.
"We're not only about gold steak. It's part of what we do," he said. "It's not something we push on anyone. It's available as something special when you want to have a special night. But when we put it on the menu before, it sells itself."
The restaurant will be bringing in seafood not readily found in the local market. The chilled seafood tower, for instance, could have razor clams and uni. The menu includes eel, which will be procured whole and prepared over the charcoal grill, he said.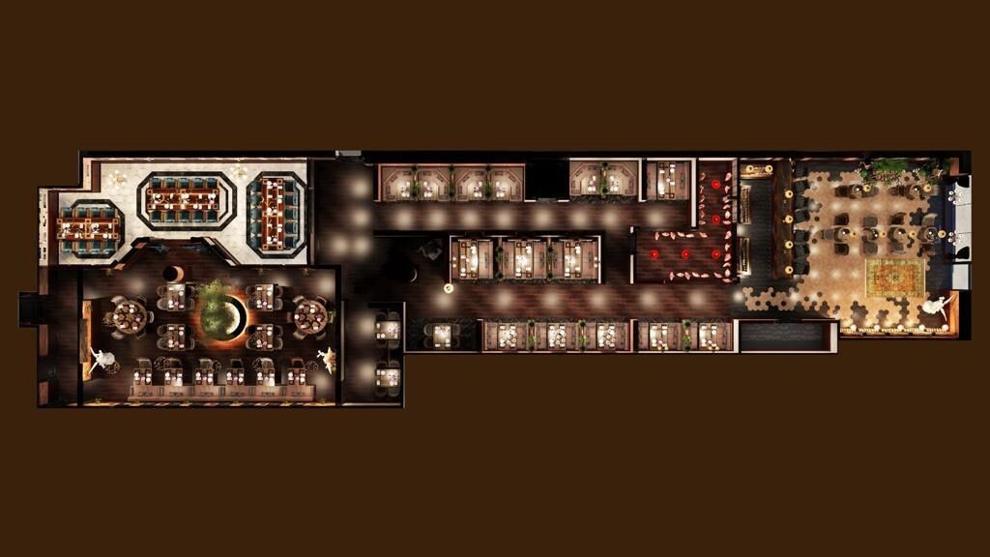 The renovation now underway will bring a thoroughly redesigned restaurant space from the old Melting Pot days.
People will enter to find the bar with a wine display and "the gold cage," a glass-enclosed room for dry aging steaks. A series of small dining rooms, alcoves for booths and private dining rooms will progress through the long space, with dark wood wainscotting and brick finishes as part of the design. There will be about 170 seats.
Gaia Steakhouse
1820 St. Charles Ave.
Projected opening summer 2023