While there are no arena-level concerts in New Orleans during the last week in May, the clubs are busy and a popular free music series returns.
'FREE FRIDAYS' with WATER SEED
Friday, Tipitina's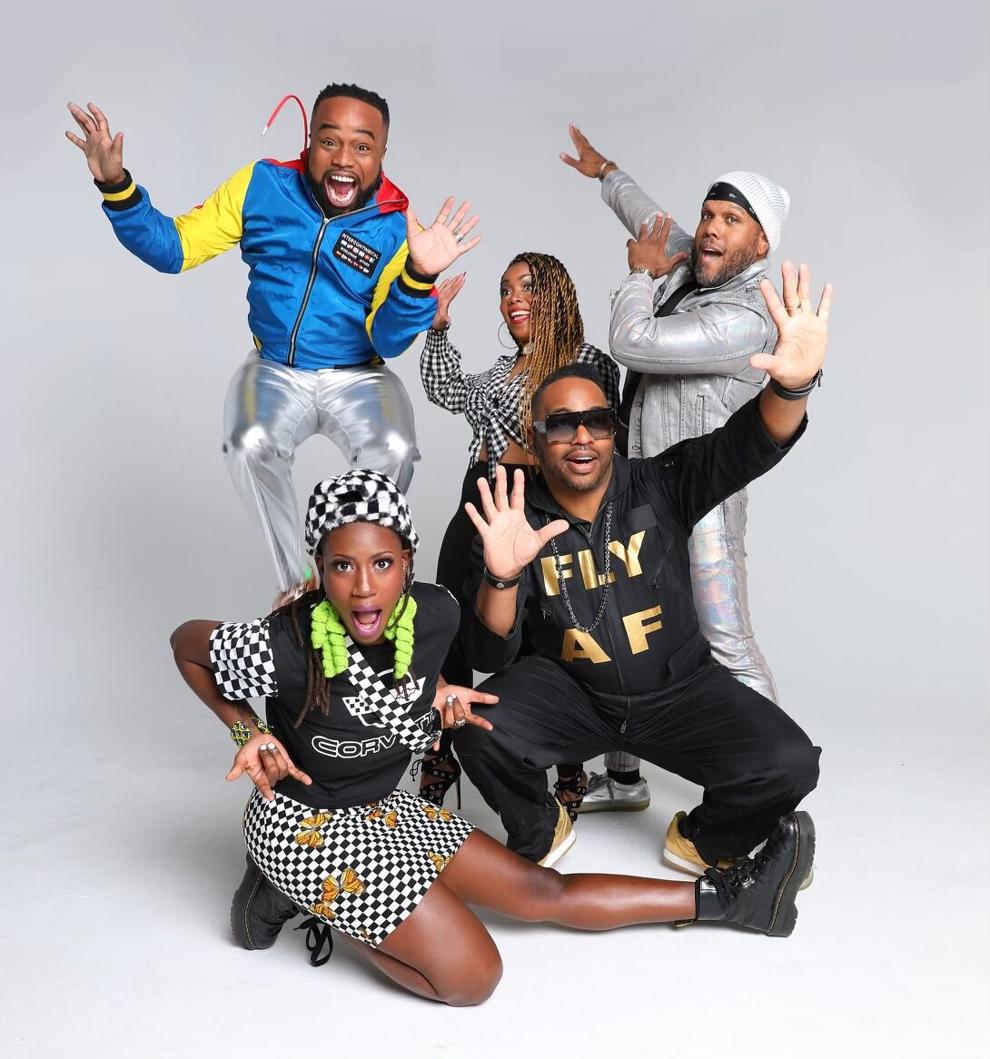 It's become an annual summertime tradition for music fans in New Orleans: the "Free Fridays" concert series at Tipitina's. The storied music venue at the corner of Napoleon Avenue and Tchoupitoulas Street hosts a no-cover show with one or two local bands every Friday for the entire summer. The 2023 edition kicks off this Friday with headliner Water Seed, which takes inspiration from Earth Wind & Fire-style soul/R&B as well as classic New Orleans funk. Co-founder and drummer Lou Hill spent time in Atlanta after Hurricane Katrina before moving back to New Orleans in 2014. With Hill focusing on the band's business as well as its creative output, Water Seed has toured extensively. During the pandemic lockdown, Water Seed recorded and released a new song a week, often accompanied by a video. Friday's show kicks off at 9 p.m. with an opening set from pop singer Le Trainiump. No ticket is required, but attendees must be at least 21.

STEVE TURRE with the DELFEAYO MARSALIS QUARTET
Friday-Saturday, Snug Harbor Jazz Bistro
The trombone gets its due for two nights this weekend at Snug Harbor when renowned trombonist and "seashellist" Steve Turre teams up with locally based trombonist Delfeayo Marsalis' quartet. In addition to being a longtime member of the "Saturday Night Live" house band, Turre has toured and/or recorded with Ray Charles, Dizzy Gillespie, Herbie Hancock and many other jazz greats. He also leads his own ensembles, including Sanctified Shells, which showcases the diversity of seashells as wind instruments. At Snug Harbor on Friday and Saturday, Turre and Marsalis will be joined by pianist Larry Sieberth, bassist Jason Stewart and drummer Herlin Riley. Showtimes are at 8 p.m. and 10 p.m. both nights. Tickets are $45.
DERMOT KENNEDY
Saturday, Fillmore New Orleans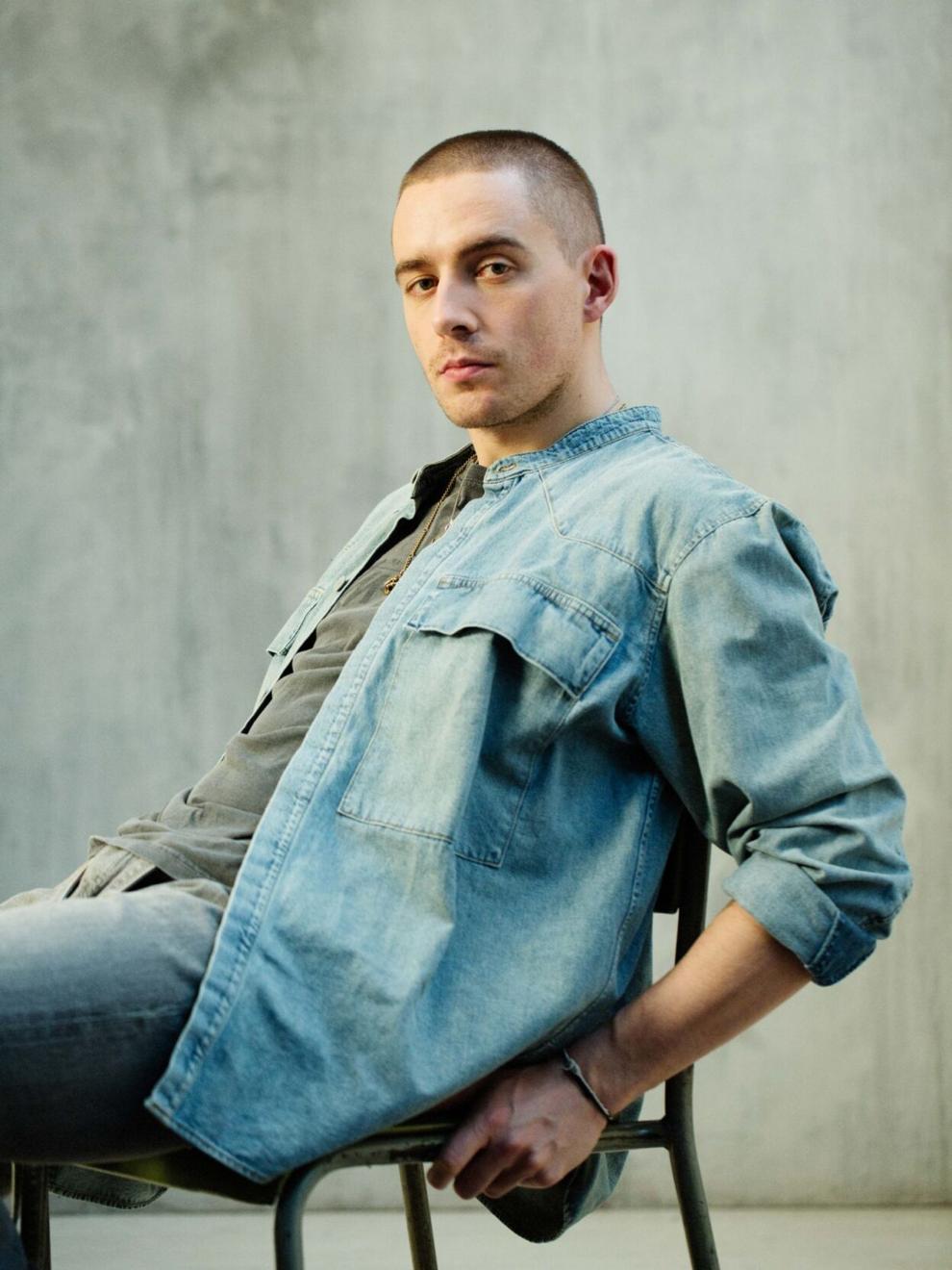 Singer-songwriter Dermot Kennedy cut his teeth busking on the streets of Dublin and elsewhere in his native Ireland. He continued playing on street corners in the United States, eventually making the leap to the festival circuit. His career to date coalesced with his 2019 full-length debut, "Without Fear." The singles "Outnumbered" and, especially, "Power Over Me" were a more fully produced and realized version of his busking style. Kennedy's Irish accent comes through in "Power Over Me," which hints at darkness but ultimately represents triumph over adversity like an Irish Marcus Mumford. Pop singer-songwriters such as Glen Hansard, Ray LaMontagne and David Gray are cited as influences, but Kennedy has also collaborated with hip-hop producer Mike Dean. Kennedy's tour in support of his second full-length album, last year's "Sonder," stops at the Fillmore on Saturday. Tickets start at $45.
BRYSON TILLER
Wednesday, Fillmore
Hailing from Louisville, Kentucky, Bryson Tiller straddles, and often erases, the line between R&B and hip-hop. Omarion was a major influence on his fondness for R&B; Lil Wayne helped him realize the possibilities of rapping. Tiller first made music industry waves with his 2011 mixtape "Killer Instinct Vol. 1" and its hit single "Don't," which paved the way for his RCA Records debut "Trapsoul" and its Grammy-nominated single "Exchange." He kept his momentum going with his 2017 No. 1 album "True To Self" and a feature alongside Rihanna on DJ Khaled's "Wild Thoughts." His "Insecure" collaboration with Jazmine Sullivan became the title track of the HBO show of the same name. In February, he released "We Might Even Be Falling in Love," a dreamy R&B duet with Victoria Monet. Tiller brings his "Back and I'm Better Tour" to the Fillmore New Orleans on Wednesday. At press time, only resale tickets were available via Ticketmaster, starting at $103.
OTHER NOTEWORTHY SHOWS
Catch Trumpet Mafia featuring Gabrielle Cavassa at Chickie Wah Wah on Thursday ($25 advance, $32 day of show).
Jazz and more vocalist Karin Williams was a regular at Snug Harbor Jazz Bistro in the early 2000s before she moved to Atlanta. She returns to play her first show at Snug Harbor in five years on Thursday, backed by saxophonist Clarence Johnson III, pianist Tyrone Jackson, bassist Roland Guerin and drummer Adonis Rose ($25).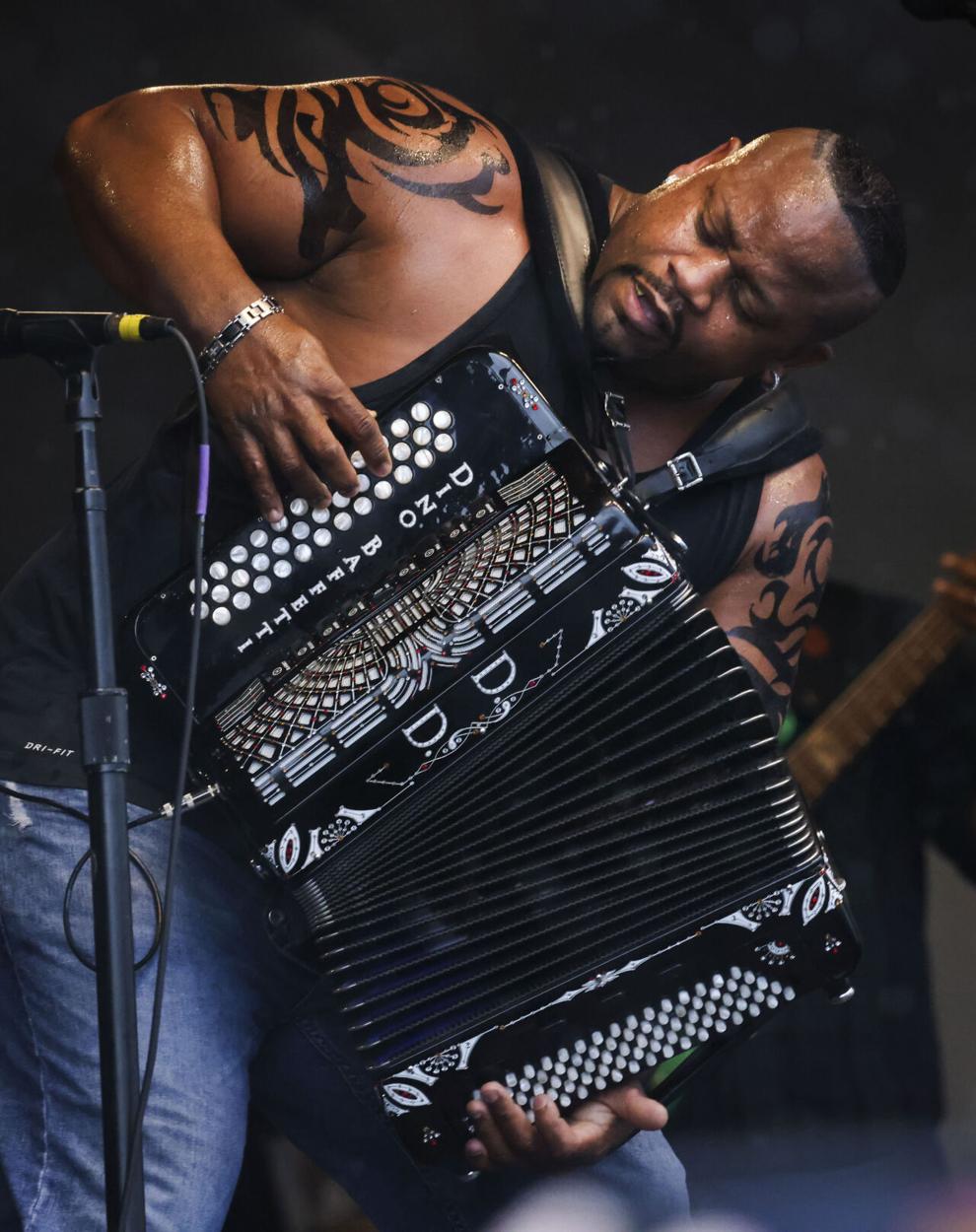 Dwayne Dopsie & the Zydeco Hellraisers hit d.b.a. on Frenchmen Street on Friday ($15).
Conjunto Tierra Linda plays classic salsa, Cuban popular music and Latin jazz at Chickie Wah Wah on Friday, with Gitkin Trio opening ($15 advance, $25 at the door).
Fleur de Tease stages its "Books & Burlesque" show at the Toulouse Theatre at 8 p.m. and 10 p.m. Saturday. Tickets start at $25.
Blues guitar legend Little Freddie King plugs in at d.b.a. on Saturday ($15).
Drivin N Cryin, the enduring Atlanta rock band that scored a gold record with its hard-hitting 1991 album "Fly Me Courageous," logs a two-night residency at Chickie Wah Wah on Saturday and Sunday. Tickets are $25 advance, $32 day of show.
The Masakowski Family Band, featuring patriarch Steve Masakowski on guitar, his daughter Sasha on vocals and his son Martin on bass, plus drummer Doug Belote, is at Snug Harbor at 8 p.m. and 10 p.m. Sunday ($25).
Red Baraat rocks Tipitina's on Sunday ($20).
Warren Battiste, now 97 years old, was Fats Domino's guitarist early on and later backed Illinois Jacquet in New York. He returned to New Orleans and gigged steadily until Hurricane Katrina. He's back to play two sets at Snug Harbor on Wednesday, backed by guitarist Steve Masakowski, bassist Martin Masakowski and drummer Doug Belote.
Keyboardist Jon Cleary holds court at Chickie Wah Wah at 8 p.m. Wednesday ($20 advance, $27 day of show).