A 4-year-old forced to chug a bottle of whiskey.
A 2-year-old hurled off a bridge.
A newborn with rib and skull fractures.
As one child-abuse death followed another this spring in Baton Rouge, the state Department of Children and Family Services made a stark plea at the Capitol. Child welfare workers were drowning in cases and quitting in droves, said Secretary Marketa Garner Walters.
Meanwhile, the Legislature had an unusual opportunity: The state was flush with cash.
Agency leaders asked for increased starting wages for child welfare workers, and for 18 new positions to expand their work on human trafficking cases, which they received. But the eventual budget approved by the Legislature was 6% less than what DCFS requested, a cut of about $50 million.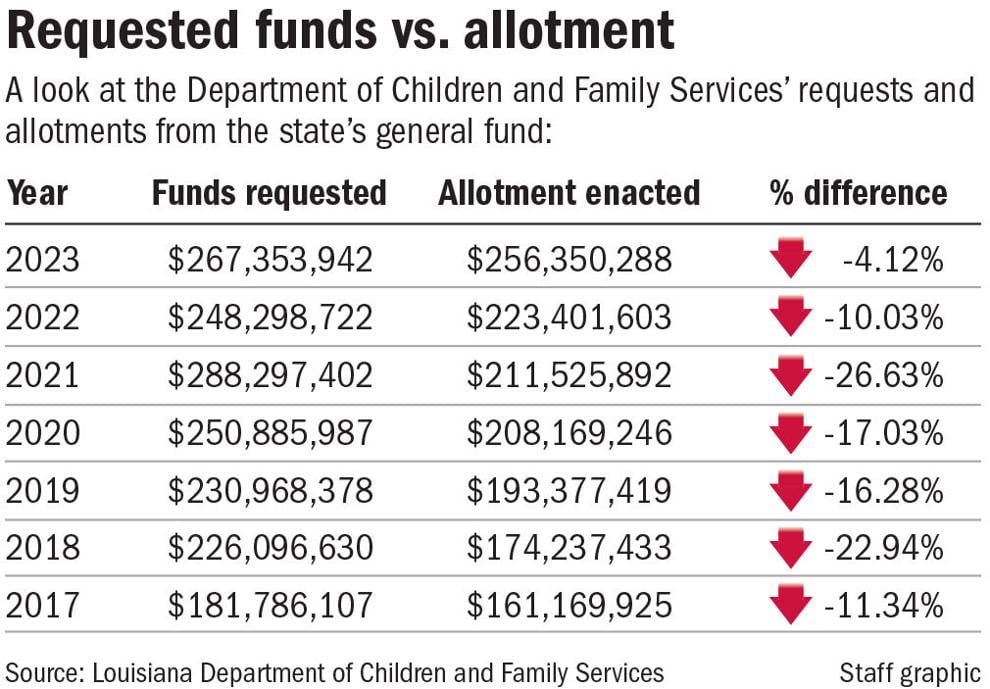 At the same time, the Legislature went on a spending spree, pouring more than $100 million into nonessential items like playgrounds, splash parks, sports complexes, golf courses, rose garden lighting, dog parks and more.
For officials at the state's child welfare agency, the scene was familiar. DCFS' budget is about half as large as it was 15 years ago when adjusted for inflation, thanks to deep cuts across state government by former Gov. Bobby Jindal. The agency has struggled to keep up with reports of child abuse and neglect and has 419 vacancies, problems that have persisted years after Jindal left office.
Rick Wheat, the president and CEO of Louisiana United Methodist Children and Family Services, has desperately tried to make state officials grasp the severity of the crisis through open letters and advocacy. He noted that over the last three decades, Louisiana's national average rank for child well-being was No. 49.
"That indicates we are not taking proper care of our children," he said.
When Gov. John Bel Edwards took office in 2016, his DCFS transition committee issued dire warnings that the agency was "sorely underfunded and cannot do any more than it does under current funding restraints." Edwards pledged that he understood what was necessary for DCFS to "fulfill its promise to the people of Louisiana."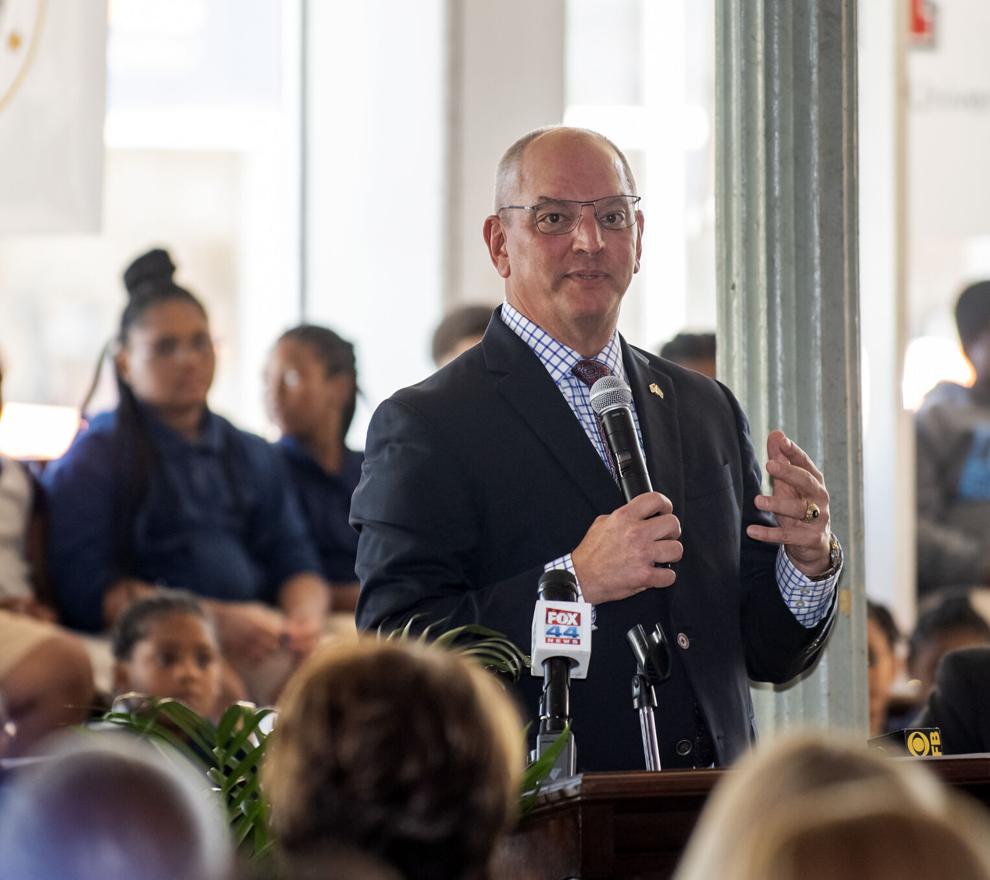 But while Edwards has not made further cuts, he also has done little to rebuild the agency — or even to call attention to its plight. State lawmakers, meanwhile, have blustered about management problems, but passed on chances to restore revenue.
The consequences of protracted underfunding for child welfare have led to predictably bad outcomes.
Over the last five years, it's taken Louisiana an average of 127 hours to open a child welfare investigation after receiving a report of abuse or neglect, according to federal data. The response time is far lower in other Gulf Coast states, including Mississippi and Alabama, which have mean response times of 39 hours and 55 hours, respectively. Nationally, Louisiana ranked among the slowest in the nation for its response times in 2020 — the most recent year of data.
East Baton Rouge Juvenile Court Judge Adam Haney made a grim but prescient prediction in May, after he'd presided over three fatality cases the previous month — more than he sometimes handles in a year.
"A kid is going to get seriously hurt, we're going to find out, or die, and find out that DCFS dropped the ball," Haney said in an interview at the time. "And the Legislature is going to be mad; they're going to call hearings. But they're at fault for woefully underfunding DCFS."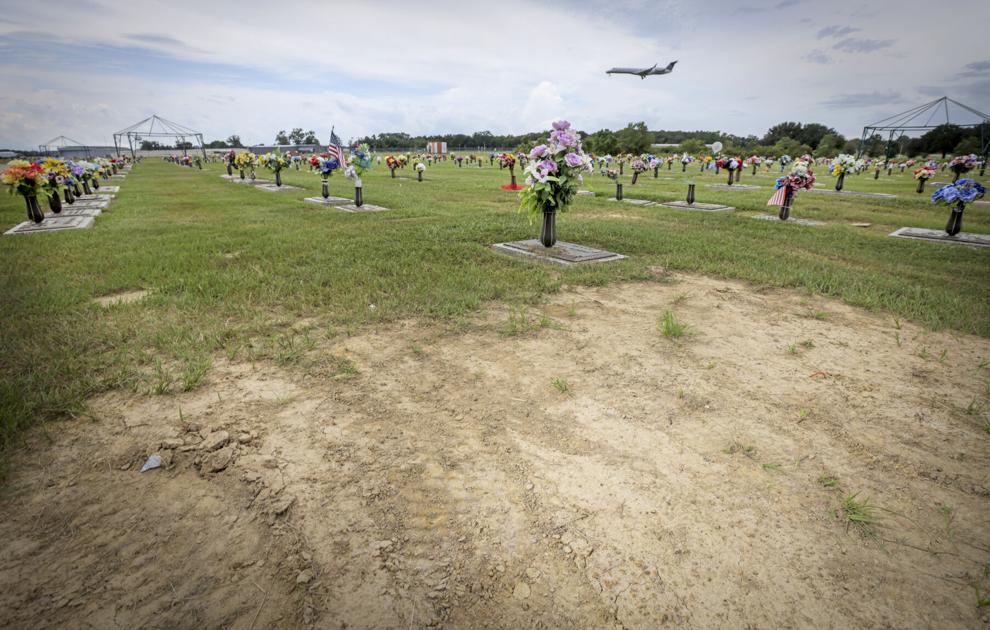 One month later, 2-year-old Mitchell Robinson overdosed on fentanyl and died in Baton Rouge. He'd been hospitalized twice with similar overdoses in the months leading up to his death, and DCFS had received three reports about him. His mother, Whitney Ard, has been indicted on second-degree murder. DCFS never intervened to remove him.
State legislators, enraged, demanded to know how caseworkers failed to protect Robinson. They've since called hearings of the Senate Health and Welfare Committee every six weeks so they can grill agency officials. The next one is set for Thursday.
A gutted agency
DCFS was one of numerous state agencies Jindal targeted for cuts after tanking oil prices and tax cuts he backed created perennial budget gaps during his eight years in office. He cut the agency's funding by nearly half and eliminated 1,000 jobs before his 2016 departure.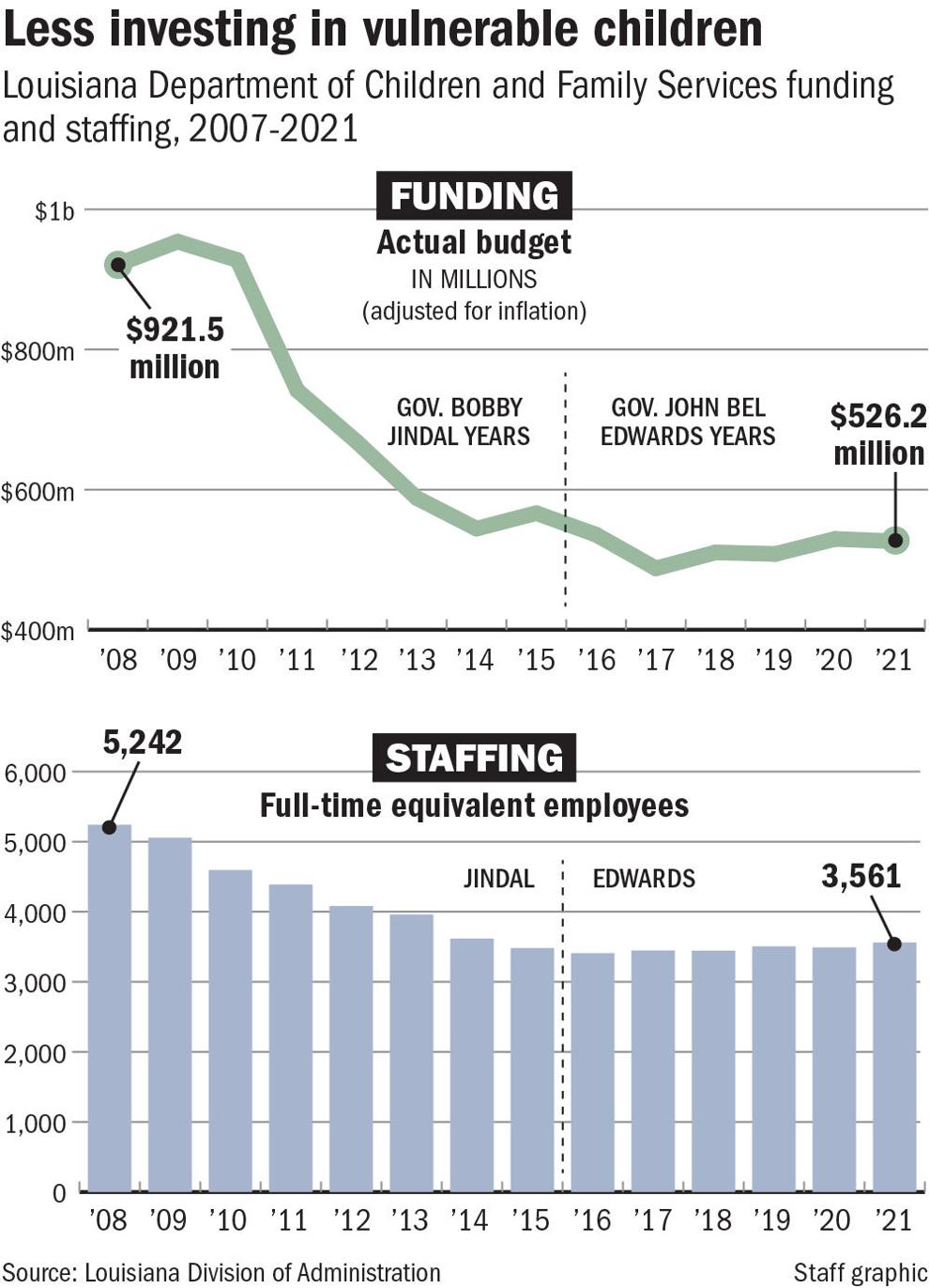 In a 2014 report, Louisiana's legislative auditor flagged many of the problems that DCFS is still grappling with today.
"Overall, we found that DCFS did not always conduct its child welfare activities in accordance with its policies and other requirements," the audit stated. "However, according to some DCFS caseworkers and stakeholders, decreased staff, higher caseloads, turnover, and lack of available services affect the department's ability to conduct these activities."
Edwards' transition committee in 2016 described DCFS as gutted and ineffective, and called for replenishing the agency's depleted budget.
"Funding follows values, and if we truly value the safety and well-being of our children, we must find a way to fully fund the work of DCFS," their report said.
But neither Edwards nor state lawmakers moved to restore DCFS' funding to pre-Jindal levels, when its budget exceeded $1 billion. Instead, DCFS has celebrated meager improvements, like when foster parents last year received their first rate increase since 2007.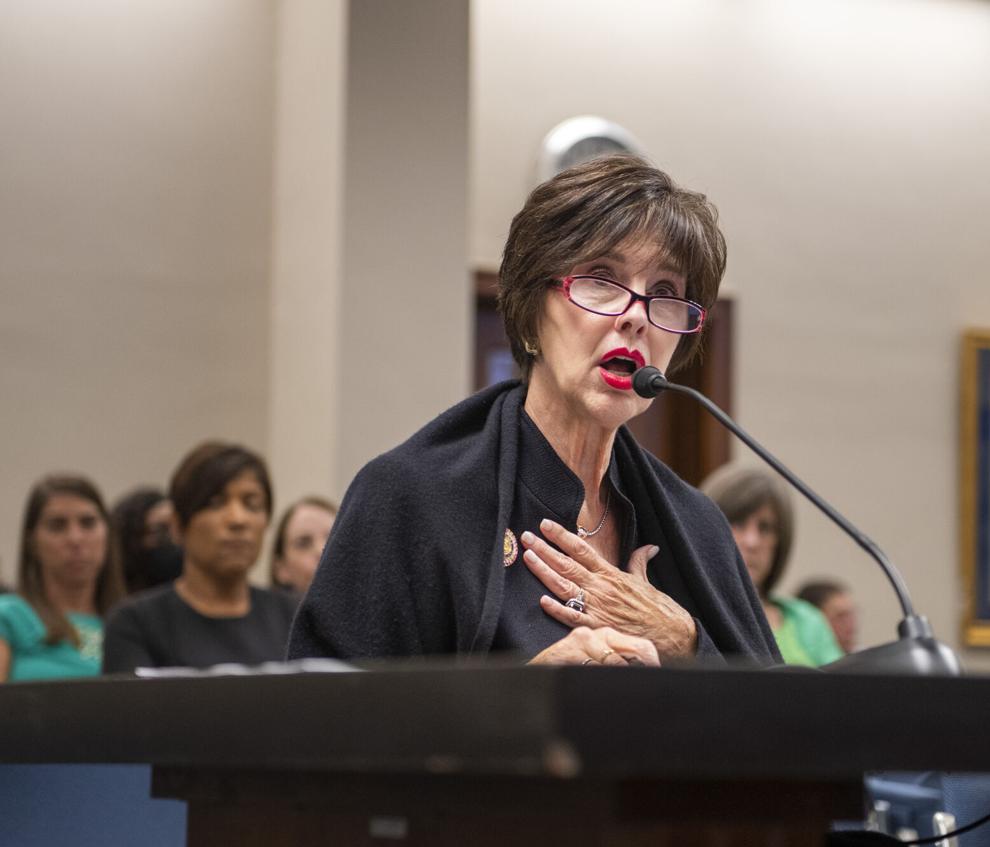 That change boosted the average payment for caring for a foster child from $15 a day to $19. The increase did not even make up for inflation: $15 in 2007 was worth more than $20 by the time of the change. Neither did it bring Louisiana up to the recommended average, which the U.S. Department of Agriculture pegs at $21.68 per day for Southern states.
Still, Walters, the secretary, cast Edwards in a recent interview as a champion of her agency. The governor spared DCFS from further cuts during his first year in office while the state faced a major deficit, she said. Edwards, who appointed Walters, has also supported her personally even as some lawmakers have called for her ouster.
Eric Holl, Edwards' chief of staff, said in a Wednesday statement that Edwards' recommended budgets for DCFS have been "a starting point for discussions with the legislature." He noted that the governor has sometimes had to present budget recommendations before the state raised revenue.
DCFS asked for $248 million from the state's general fund in 2022. Edwards then trimmed that amount by $32 million, or 13%. The Legislature ended up restoring about $7 million.
"The Governor's office works with DCFS every year through the legislative process to get them the best possible budget to meet their needs, and DCFS' state general fund allocation has increased every year of the Governor's tenure," Holl said.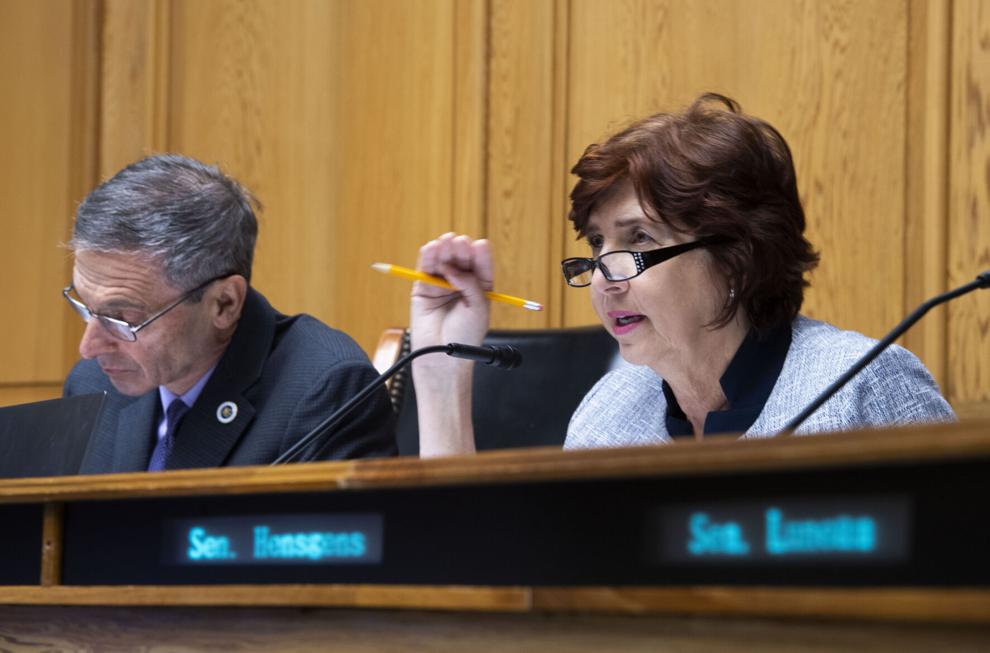 Some legislators disagree that DCFS' woes are budget-driven. Senate President Pro Tem Beth Mizell, a Franklinton Republican, pointed to recent testimony from DCFS caseworkers who said their salaries were adequate, but they left the agency because of toxic managers and burnout. Mizell said that over the last seven years, DCFS could have been repaired.
"They say they need more money for jobs, but the jobs they have, they can't fill," she said.
Jay Dardenne, the state's commissioner of administration, echoed that the vacancies have been challenging, but said his office has been helping DCFS find candidates. Dardenne added that next year's budget will likely include more funding for the agency, as the state is "fortunate to have the money on the table to try to deal with it."
Next year, Walters said she plans to ask for funding for 200 to 250 new child welfare worker positions.
"Between the Governor's Office, DCFS and the Legislature, we're trying to determine whether there's a gap in DCFS funding and what we can do to fill that gap," said state Sen. Fred Mills, a Republican from Parks who is the chair of the Senate Health and Welfare Committee.
Invisible and voiceless
Former foster children who have testified at the Capitol often say their experiences in the child welfare system made them feel invisible and voiceless. Their relative lack of lobbying muscle has affected the way that child welfare is perceived by lawmakers.
"Legislators listen to organized money or organized people," said Jan Moller, executive director of the Louisiana Budget Project, which advocates for low- and middle-income families. "The root of the problem is that DCFS has no natural constituency that is able to advocate in the way that other stakeholders do."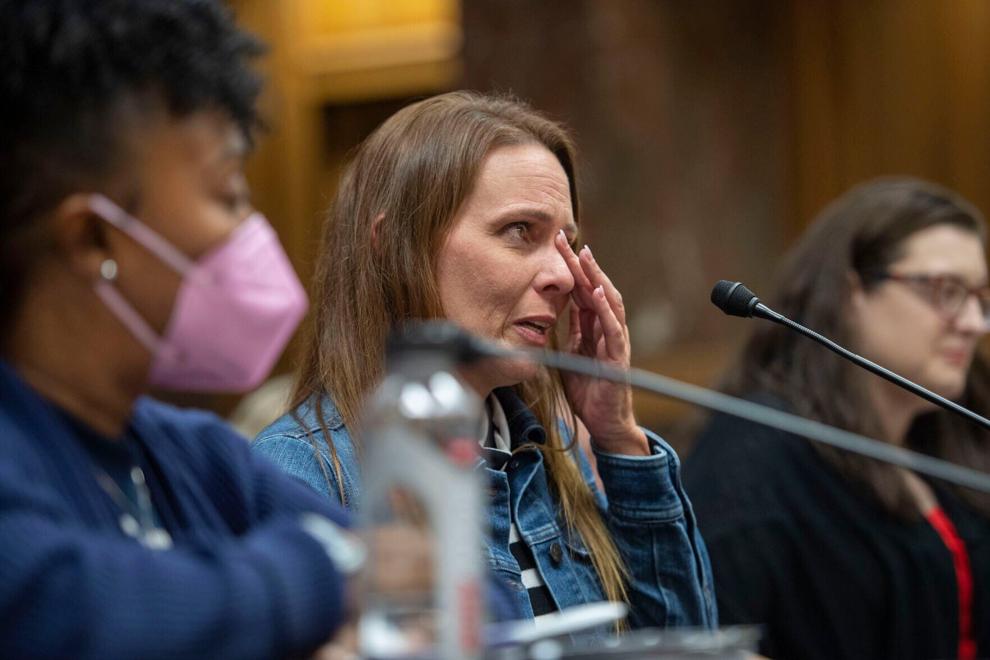 Some vulnerable groups in Louisiana have more powerful interests making their case.
Hospitals and health care interests — known for their lobbying power at the Capitol — have rallied behind the state's Medicaid budget. And caregivers for people with developmental disabilities successfully persuaded state officials to overhaul a Medicaid waiver system that previously had a yearslong waitlist.
For much of the past decade, Louisiana has not had enough money to pay for a range of state priorities, and legislative sessions have focused on unpalatable choices between cutting higher education, health care and social services in the state budget.
But the state finished 2021 with a surplus exceeding $1 billion and the trend has continued, thanks to a combination of federal COVID recovery support, the state's economy rebounding from the pandemic and better-than-expected tax collections.
With the infusion of cash, legislators have found more than $200 million in the last three years combined for nonessential pet projects, including more than $3 million for a sports complex in Central, $600,000 for a Shreveport golf course and $250,000 for a lighthouse in Madisonville. Legislators often defend the projects as ways to improve their communities and to show their constituents that they are fighting for them at the Capitol.
But state officials need to be more proactive about child welfare, said Haney, the Baton Rouge judge. He said no members of Baton Rouge's local legislative delegation have ever contacted him about child welfare legislation.
"At this point, everybody is well aware of the problems," Haney said. "The question is, is it going to get fixed?"