This year, NOAA is forecasting 12-17 named storms, with winds of 39 mph or greater; five to nine hurricanes with winds of 74 mph or greater; and between one and four major storms, Category 3 or stronger, with winds of 111 mph or greater.
But this year's "near normal" would have been considered a more active season just a decade ago.
Forecasters from Colorado State University last week predicted that the 2023 Atlantic hurricane season would produce slightly fewer storms than average.
The researchers, in their early season forecast, called for 13 named storms, 6 hurricanes and 2 major hurricanes, thanks to expected development of El Niño conditions in the Pacific later this year.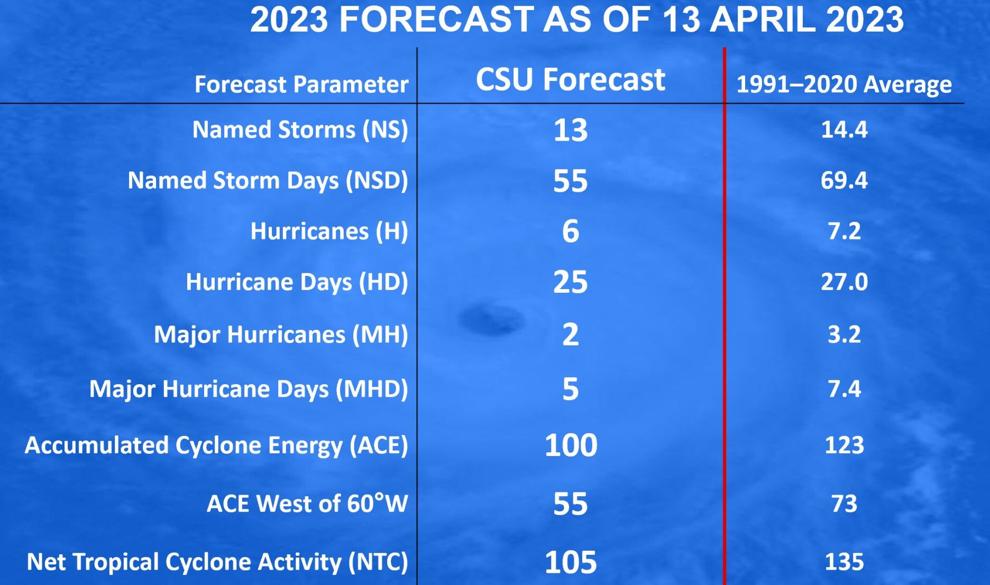 El Niño is a cyclical pattern of warmer than average sea surface temperatures in portions of the Pacific Ocean that also increase wind shear in areas of the Atlantic, reducing the chance of tropical storms forming.
While there is "considerable uncertainty" about its strength, El Niño conditions are expected to be in full force at the height of the hurricane season in July, August and September.
Find out more about the early forecast here.
Get prepared 
First hurricane season? Have no fear! Here's our hurricane guide for beginners. If you've lived in New Orleans for awhile, you probably know the drill. But here are some reminders anyway. 
Begin collecting – or updating – your hurricane supplies now, before they're in short supply. 
Have the basics like a first aid kit, fire extinguisher, unscented bleach, hand sanitizer, toilet paper, batteries, a flashlight and at least three days worth of clothing and personal items stored somewhere that's easily accessible.
Items like insect repellent, sunblock and tools were especially in demand following Hurricane Ida, according to relief organizers. 
City and parish officials recommend keeping water on hand for at least three days. Budget a gallon of water per person per day. Stock up on-perishables like canned soup and instant coffee. Don't forget to keep a working can opener and other essential utensils in your hurricane prep kit. 
Make sure you have at least one extra refill of all your vital medications, Locate all your important paperwork and get it into one easy-to-find place, including pet vaccination records, which many evacuation shelters require.
Plot your evacuation route and plan ahead of time. 
Check out our hurricane evacuation and packing checklist for more tips.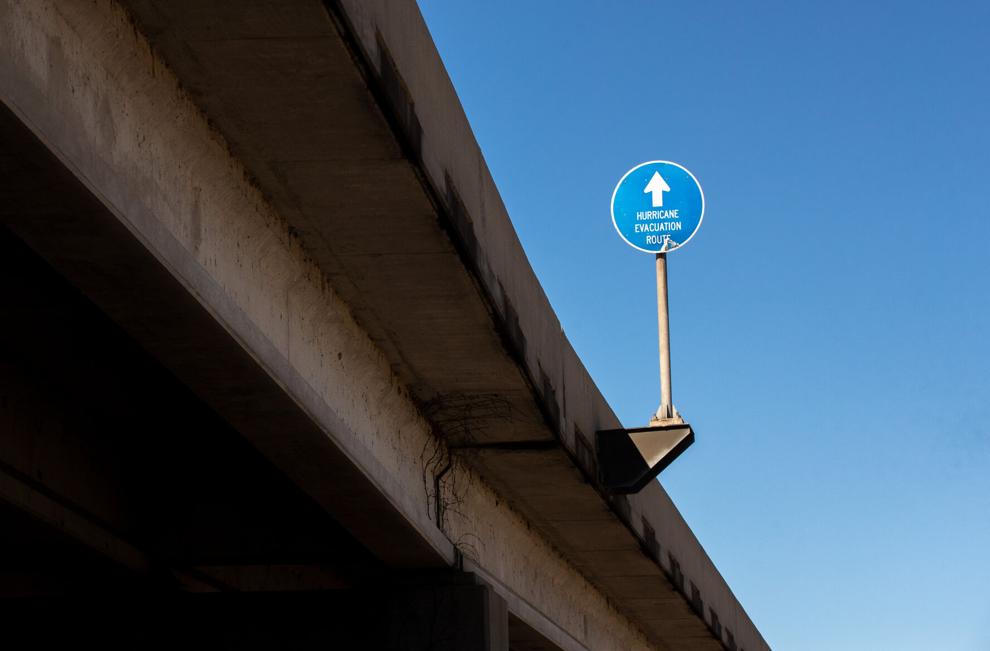 The first cyclone of the season
This year's first cyclone formed in January, according to National Hurricane Center forecasters, long before the official start of hurricane season.
Hurricane specialists recently reassessed an area of low pressure that formed off the northeastern coast of the U.S. in mid-January, a standard procedure for the Hurricane Center, and designated it a subtropical storm. It's not unusual for storms to form before June, according to the National Hurricane Center.
This year's storm names 
The first tropical storm to form in the Atlantic this year will be named Arlene.
Arlene will be followed by Bret, Cindy, Don and Emily. Here's the full list of this year's storm names: 
Arlene
Bret
Cindy
Don
Emily
Franklin
Gert
Harold
Idalia
Jose
Katia
Lee
Margot
Nigel
Ophelia
Philippe
Rina
Sean
Tammy
Vince
Whitney