It's a family affair for the lions who live at Audubon Zoo. The habitat includes one male, Arnold, as well as three sisters: Nia, Kali and Zuri. Although they each have their own distinct personality, they get along well. In fact, Arnold and Kali connected so well that they had two lion cubs together, both of whom were moved to other zoos once they reached maturity.
We spoke to the Audubon Zoo staff about the lions' lifestyles, attitudes and what is being done to protect them in the wild.
How would you describe the personality of Audubon Zoo's lions?
The females tend to stick together. Arnold is the strong and silent type. Nia is quiet, but she'll share what is on her mind when the time calls for it. Kali is dominant, confident and charismatic. Zuri is the one who is playful, outgoing and inquisitive.
How big are the lions?
Visitors to Audubon Zoo are often shocked by how large the lions are. Arnold weighs in at close to 450 pounds. Each of the females weighs around 300 pounds.
What do the lions eat?
Each one has a perfectly curated diet. Arnold eats around eight and a half pounds of ground meat each day. Each of the female lions eats around four pounds of ground meat each day.
What type of enrichment activities does Audubon Zoo provide for the lions?
The staff wants to elicit as many natural behaviors as possible from all its animals. For lions, that often looks like foraging in the wild. The staff will often place ice treats around the lion habitat for them to find and enjoy. For this pride, their favorites are goat's milk ice treats with blood or bones hidden inside.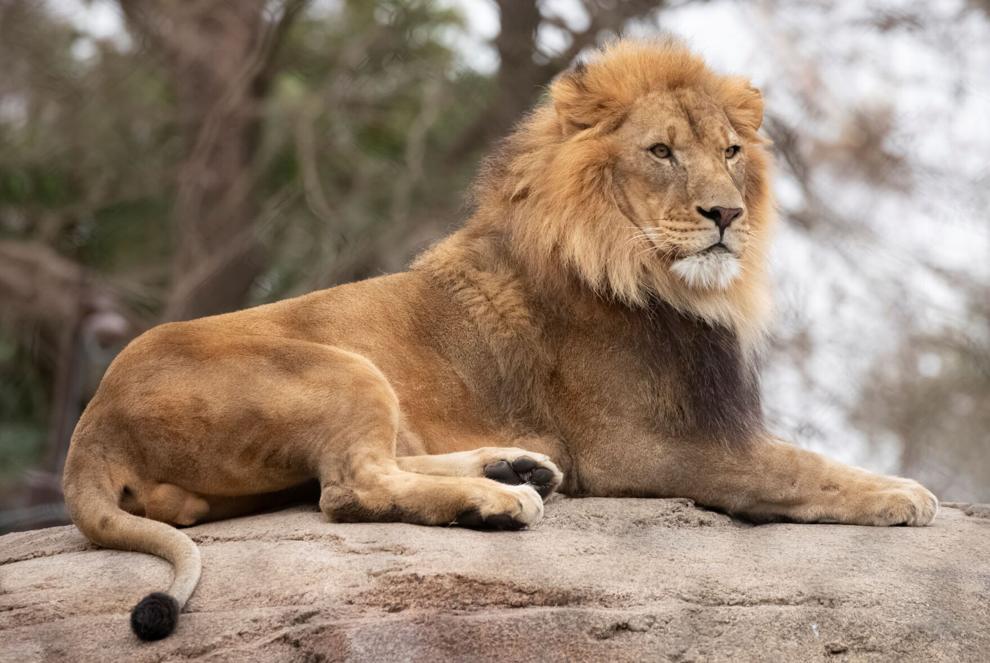 What is Audubon Zoo doing to protect lions in the wild?
Lions are critically endangered, with a total population of only 20,000 in the world. Audubon is trying to change that. Arnold and Kali's cubs were welcomed as part of the Association of Zoos and Aquariums' Species Survival Plan Breeding guidelines.
Audubon has also teamed up with Disney to Protect the Pride by supporting the Wildlife Conservation Network's Lion Recovery Fund to help African wildlife, habitats and communities.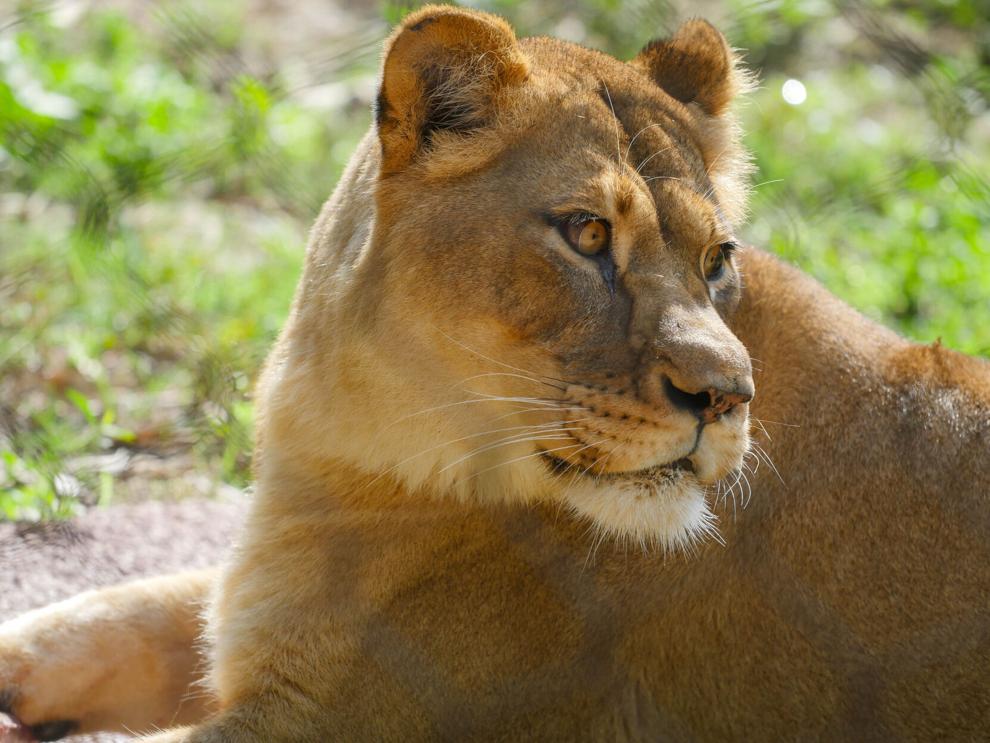 Want to visit?
This is a great time of year to visit the lions at Audubon Zoo. The Zoo is open from 10 a.m. to 5 p.m. Wednesdays through Mondays. Check audubonzoo.com for information on tickets, free parking and planning your Zoo trip.
The best value if you plan on visiting the Zoo more than once or are planning on visiting Audubon Aquarium and Audubon Insectarium later this year, is purchasing an Audubon Membership. In addition to unlimited visits, Members enjoy discounts at Audubon gift shops, concessions, special events such as Zoo-To-Do and Zoo-To-Do for Kids, Zoo camps, and much more. For a full list of benefits and to find out how you can become a member, visit audubonmembership.com and save.
For more information on the lions, other animals at Audubon Zoo, and how to book tickets today, visit audubonzoo.com.