It's really true. When we're at New Orleans restaurants, we're forever talking about the last one we visited or the next on our lists. That's not always a straight line either. A new restaurant will generate excitement, but so, too, will the prospect of returning to an old favorite after too long or discovering one that's simply new to us.
What follows is a different way to cut into the conversation, through one particular dish at a restaurant I've had recently and I think you should try right away. In many cases, these were highlights from restaurants covered in longer stories, others are dishes that scratched a particular craving and felt perfect in the moment.
Let's dig in: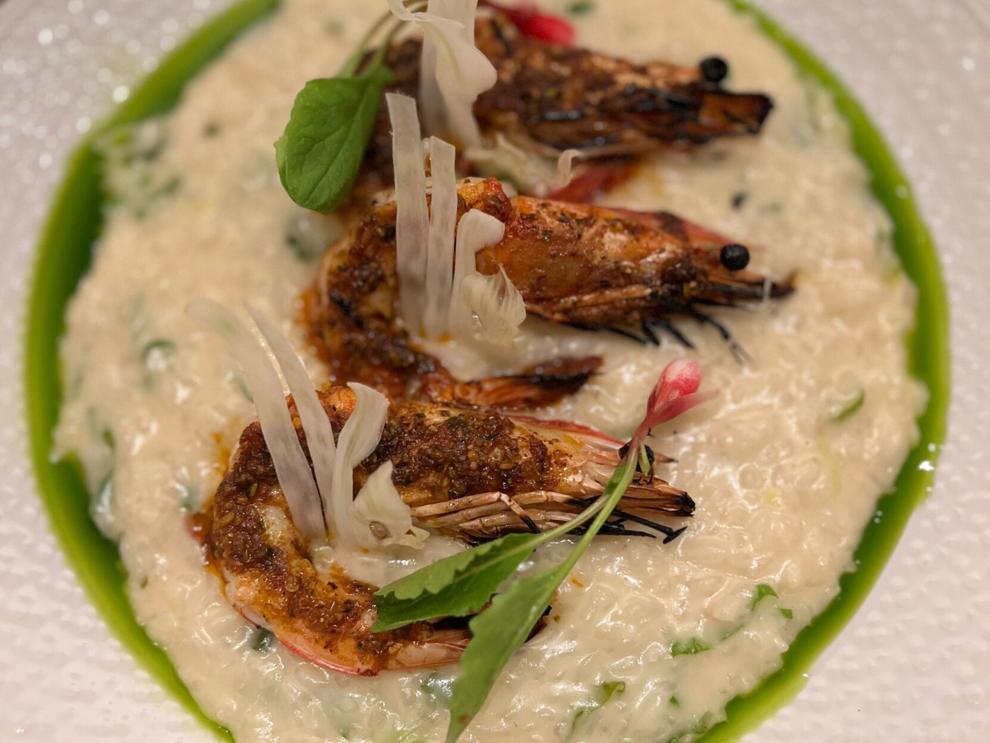 Shrimp risotto at MaMou, 942 N. Rampart St., (504) 381-4557
Walking into this new art nouveau-esque bistro feels like the curtain rising on a beautifully set production. Chef Tom Branighan's way with French and Creole flavors is just as intricate, with intricately wrought presentations and surprise touches imbued throughout.
The appeal is much more than visual, however, and the shrimp risotto is among the more seemingly straightforward dishes that delivers a command performance of flavor. The creamy texture is just the right vehicle for the sweet and charred flavor of the shrimp, while tiny radishes land like arrows of accentuated spring essence. You can trust co-owner Molly Wismeier's wine selections, and the staff's recommendations from it.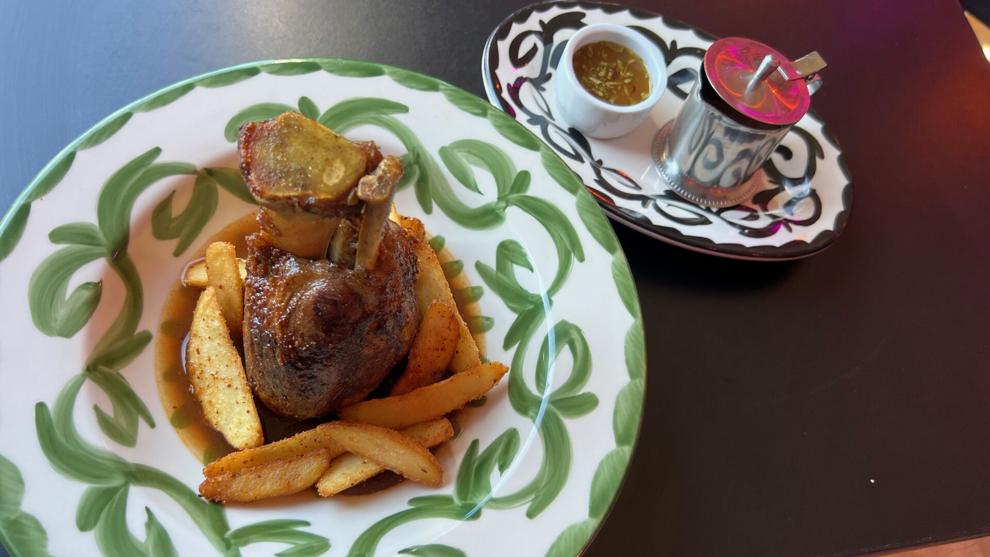 Chamorro at La Tia Cantina, 4517 W. Esplanade Ave., Metairie, (504) 354-8570
Your meal starts with chips and salsa, and the tacos and burritos are quite good, but this Metairie find is recommended for what you just don't find elsewhere. Chamorro is in essence Mexican osso bucco, and just like the Italian version, the meat comes off the bone in large chunks.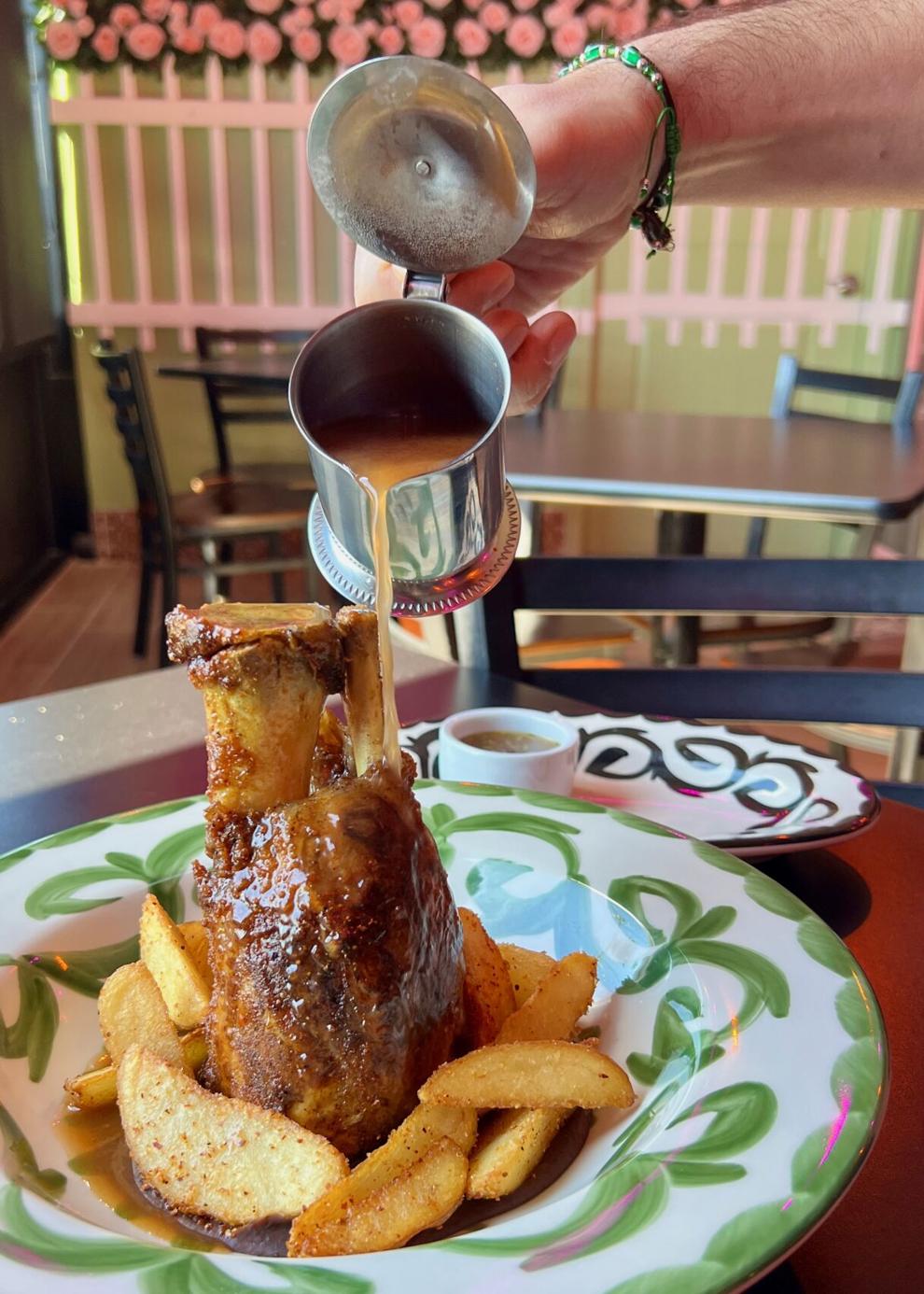 The sauce is the cooking liquid poured at the table, and the real zinger is a vinaigrette on the side, spiked with chilies in a beautiful contrast to the richness of the meat. The inventive bar fixes some of the best cocktails I've had in a Jefferson Parish restaurant.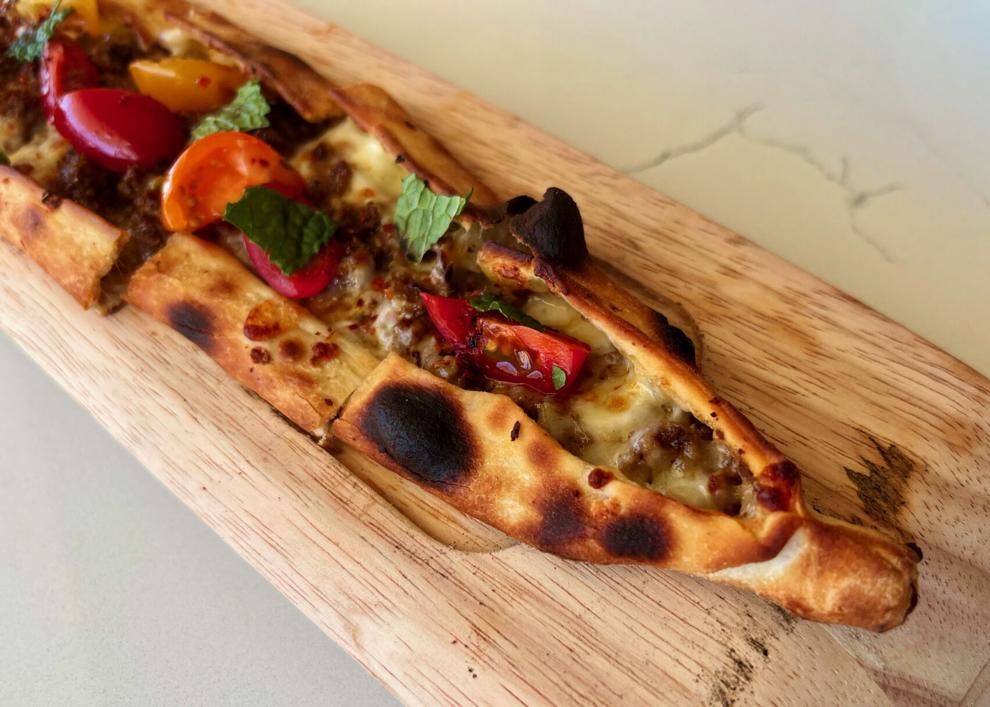 Sujuk at Tavi, 330 N. New Hampshire St., Covington (985) 200-2045
There are flatbreads, and then there is sujuk. It's part of the menu that the Beruit-born chef Fariz Choumali debuted early this year at Tavi in Covington, a north shore spinoff from the Uptown restaurant Shaya, both part of BRG Hospitality.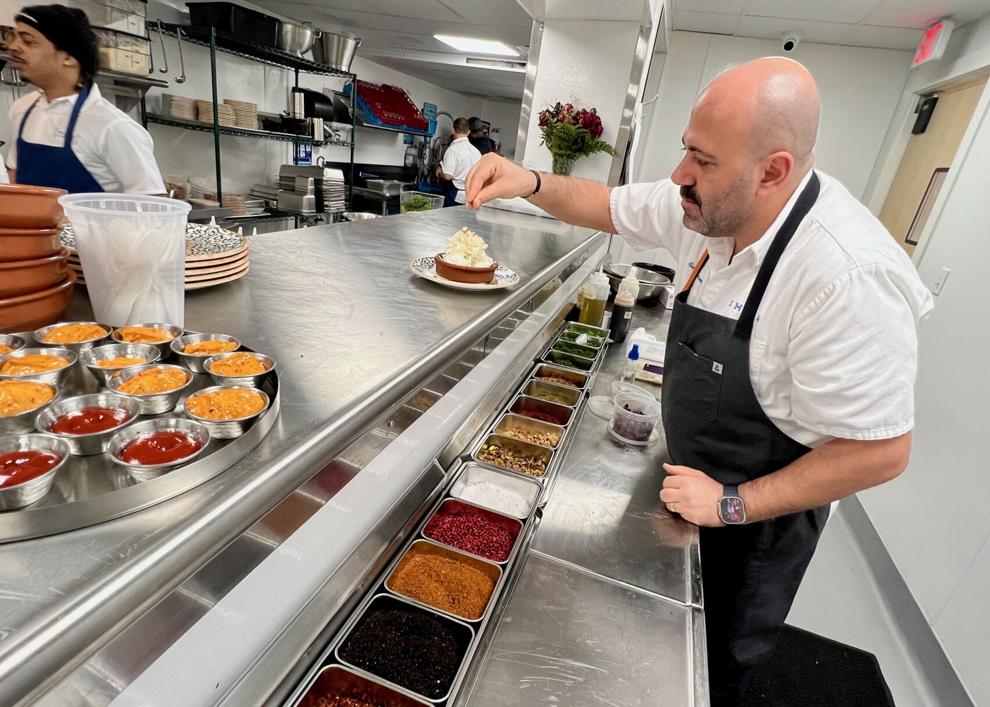 It arrives like a submarine-shaped roll with an open top revealing crumbled bits of its namesake Armenian sausage — lip-smacking with cayenne and cumin and sumac — stuck together with cheese and a touch of tangy-sweet pomegranate molasses.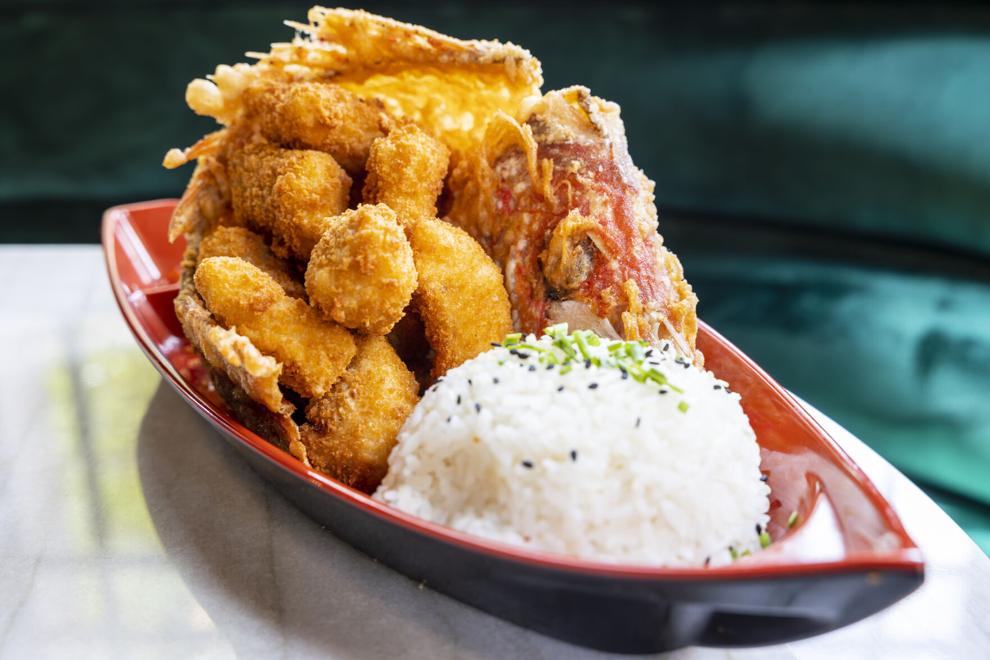 Fish in a boat at Sun Chong, 240 Decatur St., (504) 355-0022
The soundtrack is old-school hip-hop, the design is a stylish Korean motif and the whole restaurant is a tribute from restaurateur Larry Morrow to his grandmother, the chef and namesake of this new French Quarter hot spot.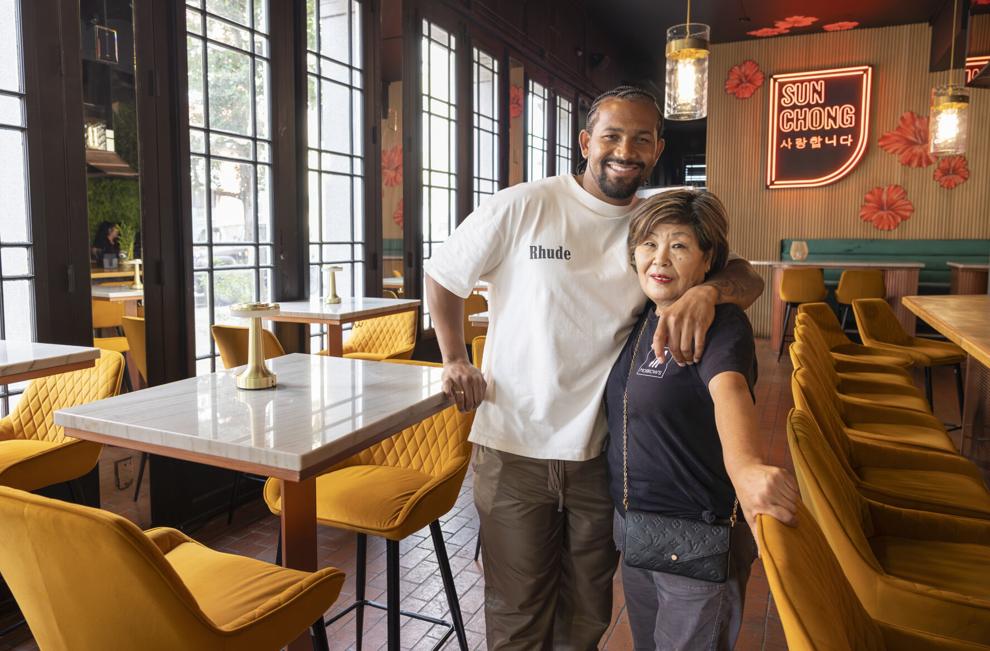 The menu is not traditional Korean but a fusion blend and some of the presentations are visually stunning. Top of the list for that is "fish in a boat," which takes a whole fried snapper with the flanks removed and cut into panko-coated chunks to dip in the sweet chili sauce stowed at the stern.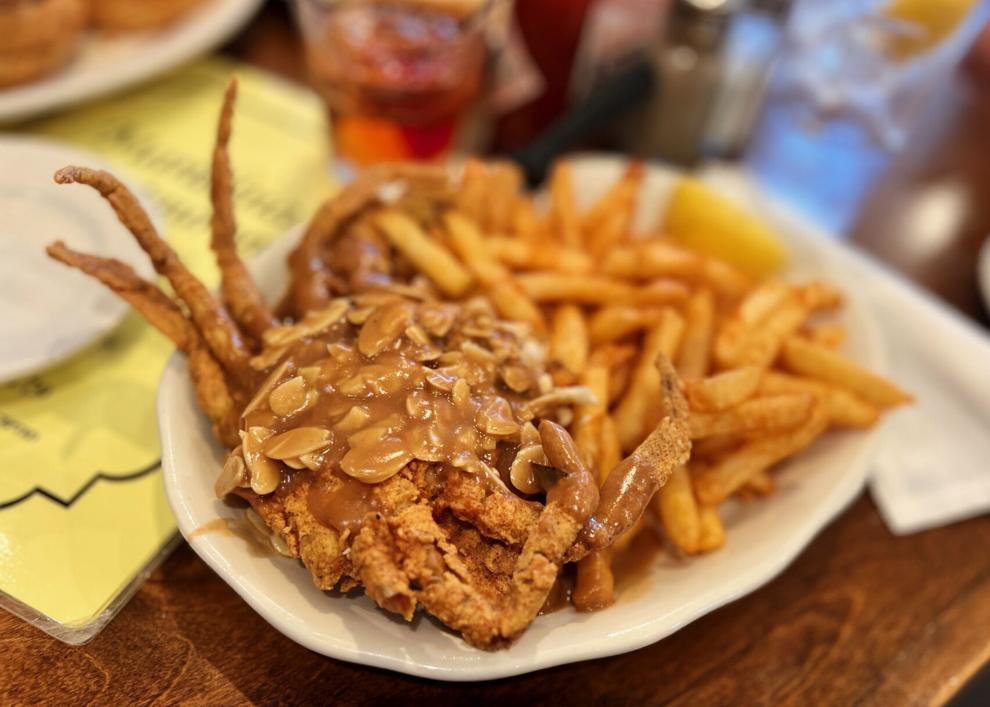 Soft shell crab amandine at Mandina's Restaurant, 3800 Canal St., (504) 482-9179
The comfort food quotient is always high at Mandina's, but there's been a different dynamic playing out here in the weeks since a brazen shooting put this old-school classic in the headlines for horrific reasons. People have been turning out in force in a way that's supportive and maybe even defiant. And with this beauty chalked on the specials board the day the restaurant reopened, and the big portion, both flavors and Louisiana bounty represented Mandina's.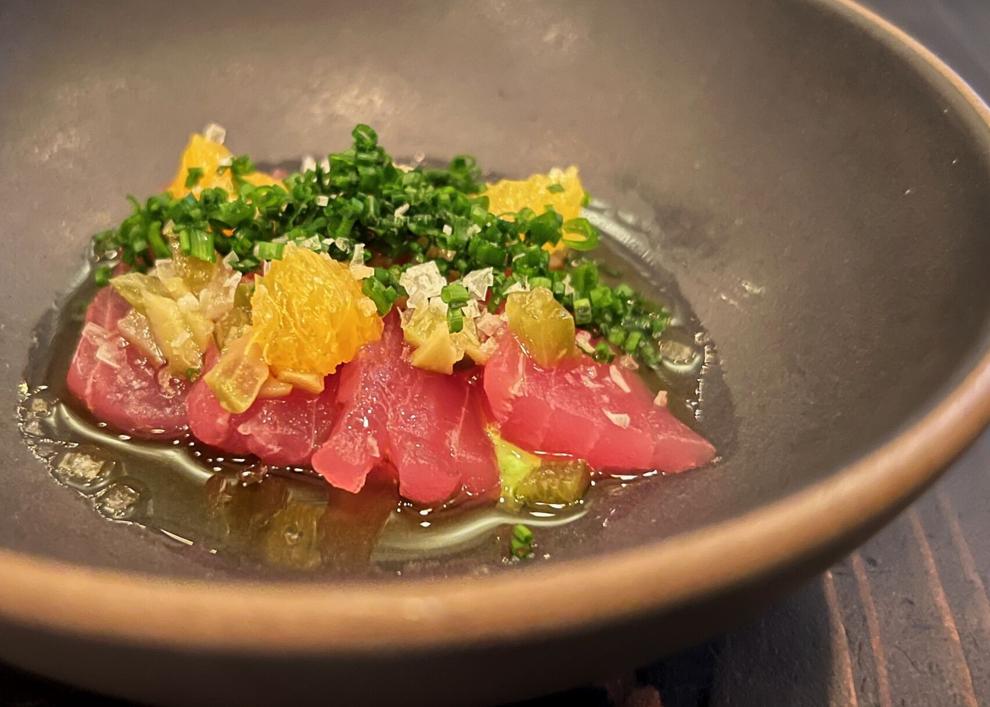 Blind tasting at Coquette, 2800 Magazine St., (504) 265-0421
This is a bit of a departure from my format here, because I'm not recommending one dish, but rather a whole meal, and I can't tell you exactly what that will be. Coquette has long offered a blind tasting, a run at the best of what the kitchen has to offer. It is revealed course by course as you go, and naturally, it is always changing.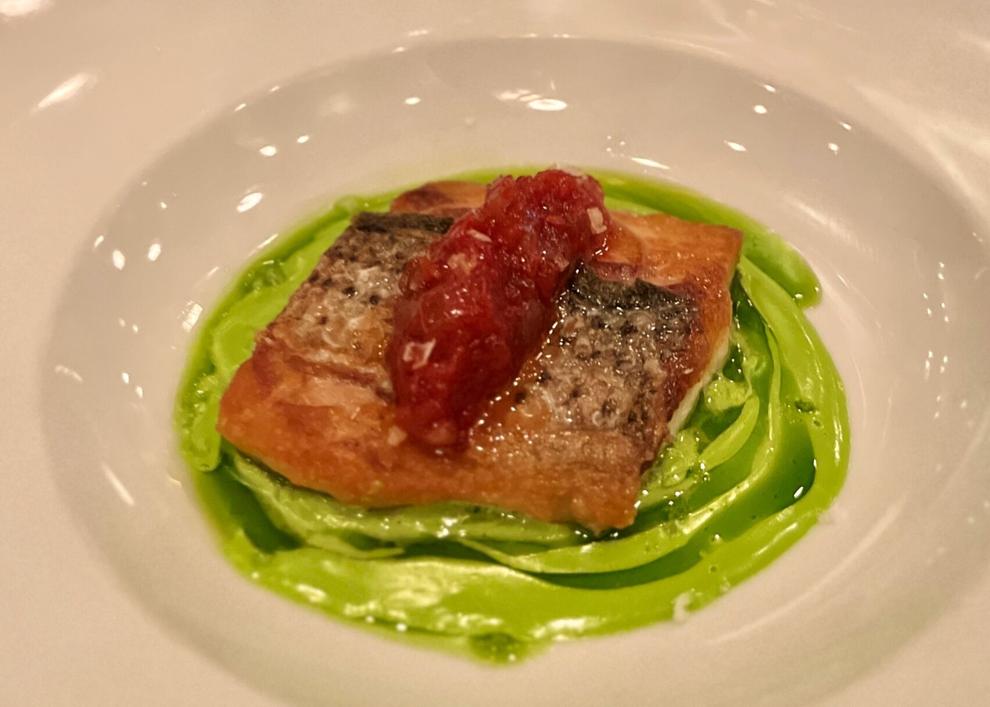 I took this culinary trust fall recently and was richly rewarded. It's $85 these days for five courses (you can swing for the fences and get the always-interesting wine pairings for an additional $45). The yellow fin tuna crudo shown here was one highlight; so was the strawberry with beets to start things off and a beautifully cooked flounder in a romesco sauce that seemed painted on the plate.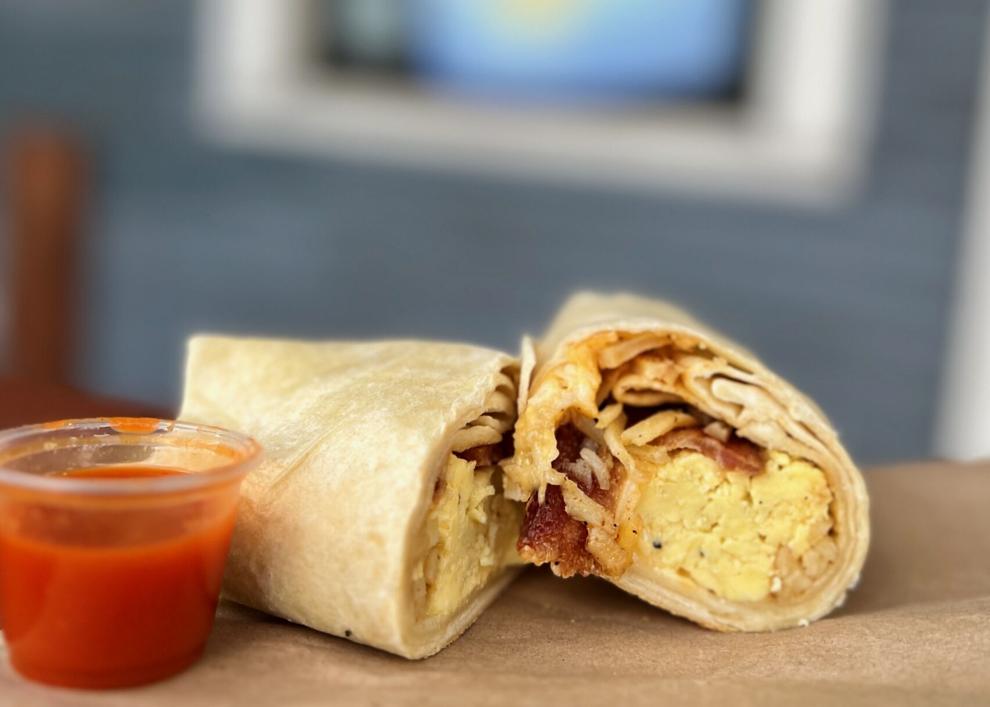 Breakfast burrito at Coffee Science, 410 S. Broad St., (504) 814-0878
Sometimes the only thing that will really do is a breakfast burrito. This example from Mid-City's always interesting, unusually flavorful coffee house and cafe checks all the boxes. It's un-messed with, just eggs, bacon, cheese and shredded potato inside (there's a vegetarian version with black beans, too). They're made ahead, which is why it's usually just a minute or so between ordering and getting your burrito, a crucial factor for breakfast on the run. That also means they sell out regularly. At $7.50, it's a bargain breakfast with speed and quality, and we need more of that around here.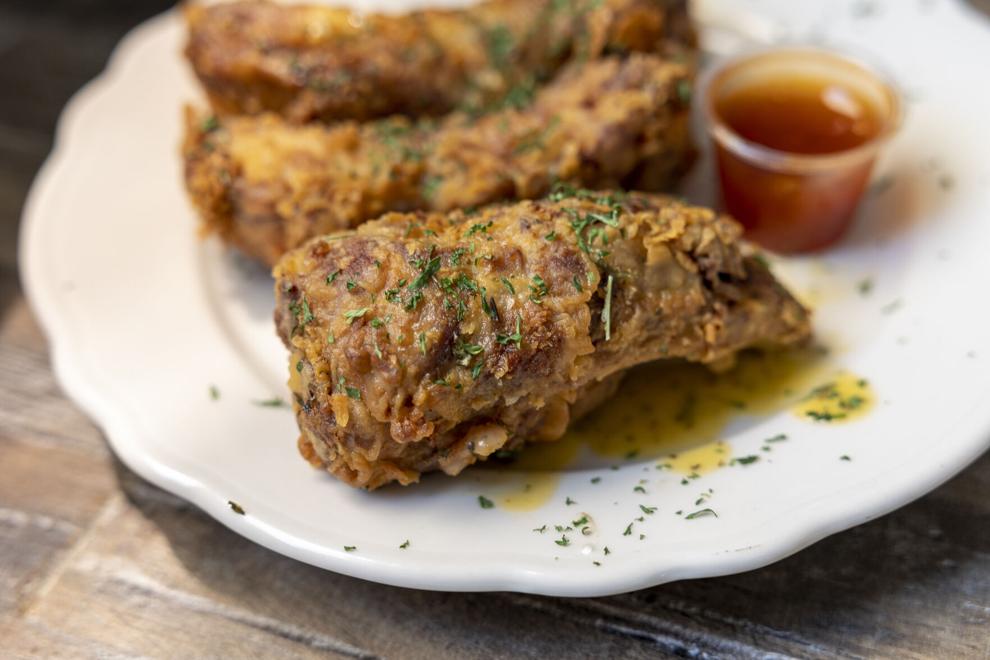 Fried ribs at 8 Fresh Food Assassin, 1900 N. Claiborne Ave., (504) 224-2628
It's been a little more than a year since Manny January opened his memorably named eatery in the 7th Ward, giving a permanent home to the chops he earned as both a chef at Galatoire's and a street food vendor. It keeps rolling with the same style and verve that won him a following in the first place. These ribs here are not the tender, slow-cooked variety but are instead fried. That gives them a crunchy, craggy crust over meat that has the gushing flavor and chew of pork belly.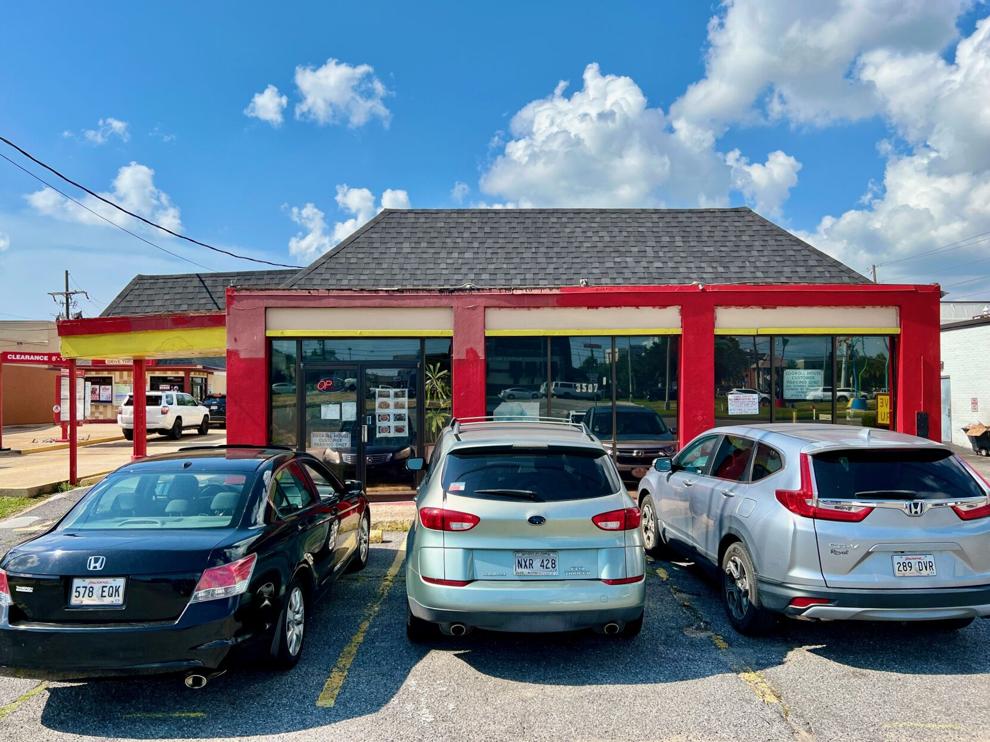 General Tso's chicken at Egg Roll House, 3507 Veterans Blvd., (504) 887-9364
These are good times for fans of traditional and regional Chinese food around New Orleans, but for that classic American Chinese takeout standard a big hit is coming with the impending closure of Egg Roll House. It's grown into practically a marker of place in Metairie, simply for its longevity over 38 years despite so much change around it. But the Chein family says they will close on June 26, facing higher rent and doubts about how to do run the business their way amid escalating costs across the board.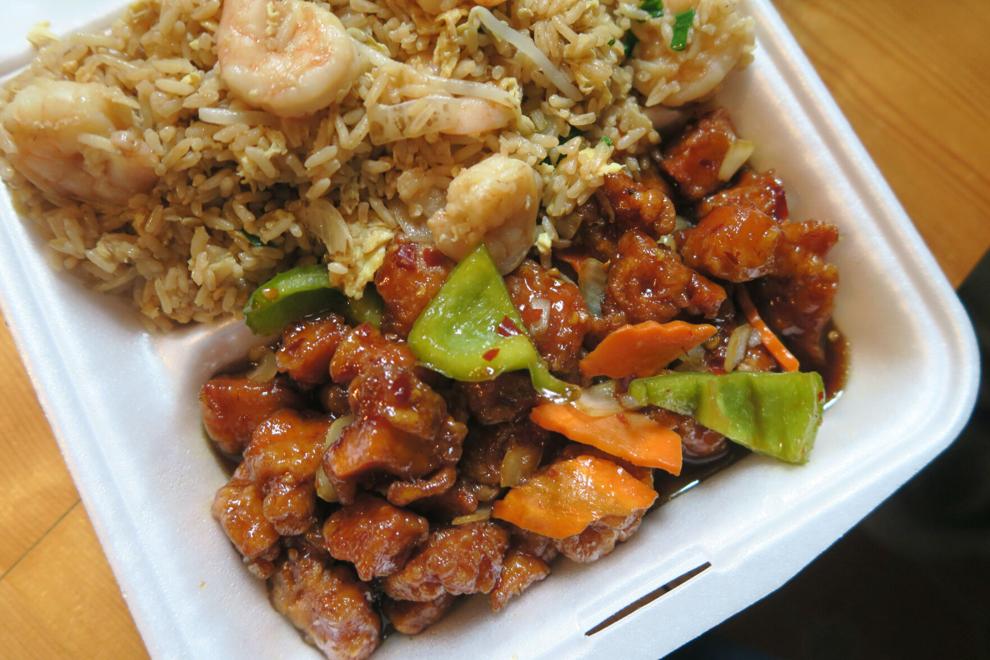 If you are a fan of the General Tso's chicken with shrimp and fried rice (and that fan base is legion), the days are counting down until last call here.
Only at Crazy Hot Pot could the robot waiters have felt like sort of a distraction from the main act.
Egg Roll House has endured hurricanes, financial turmoil, shifting tastes and a pandemic. Some even posit that when the end of the world comes…
The black pepper sauce over the crispy, fried beef dumplings was nearly as dark as the Guinness. The lemongrass garlic butter between meaty cr…